Cat Stevens bio: age, real name, children, wife, parents, songs, albums, profile
Cat Stevens is a handsome British musician. He rose to fame in the 1960s when he released Wild World. His wife, Fauzia, together with him, are the founders of Small Kindness charity. Stevens used music to fight terrorism. He also promoted education in the UK. Artists have had a breakthrough in their careers over the years by doing covers of Cat Stevens songs.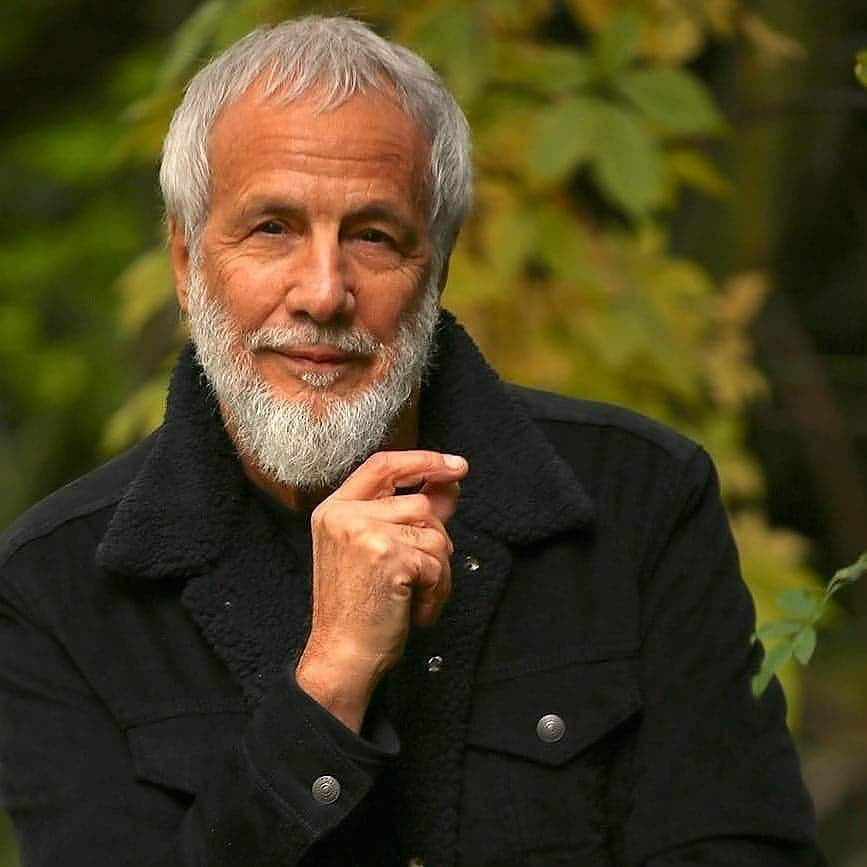 He quit music in 1978. His comeback in 2014 during the induction ceremony of Rock and Roll Hall of Fame was a surprise to many. He lit the event by performing his composition Father and Son. It is one of his songs that has touched many souls for decades.
Cat Stevens profile summary
Full name: Stephen Demetre Georgiou
Stage name: Cat Stevens
Other names: Steve Adams, Yusuf Islam
Gender: Male
Date of Birth: 21st July 1948
Age: 71 years
Career: Singer, songwriter, multi-instrumentalist, and philanthropist
Nationality: British
Cat Stevens bio
Cat was born in London, England on 21st July 1948. Cat Stevens real name is Stephen Demetre Georgiou. Some know him as Steve Adams. He experienced a traditional Greek upbringing that condemned the Muslim faith. He studied in a Roman Catholic school. Steve's parents divorced when he was eight years old.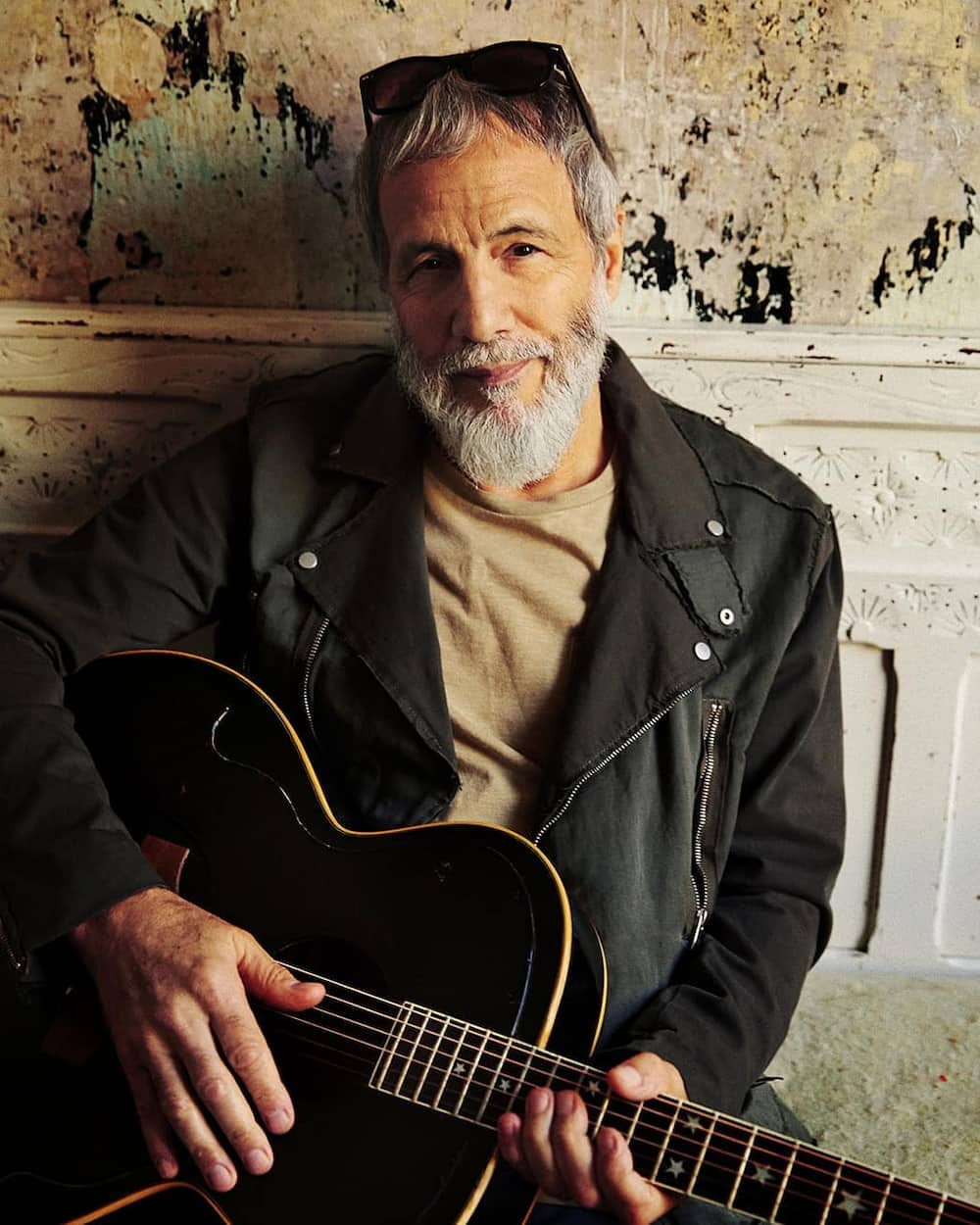 He learned to play the piano at a tender age and started writing songs in his teenage years in the 1960s. He graduated from Hammersmith Art College. Stephen converted to Islam in 1977 and changed his name to Yusuf Islam.
Cat released his first album under Decca Records. His songs I Love My Dog, Here Comes My Baby, Matthew and Son were the most popular. The song, The First Cut Is The Deepest, was an international hit. His 1970 album, Tea for the Tillerman, had great hits like Wild World, Where Do the Children Play?, Hard Headed Woman, and Father and Son.
In 1971, Cat Stevens Morning Has Broken was played worldwide. It promoted peace and harmony. A& M records released his album Back to Earth in 1978. Cat Stevens Father and Son cover was released by an Irish pop band, Boyzone, in the 1990s, and it was still a hit.
He co-founded the Muslim Aid charity that served Africa, Asia, and Europe. In 1983, he founded the Muslim Primary School in London. It was awarded the grant-maintained status in 1998. He and his wife founded Small Kindness charity. It has been recognized internationally for its relentless efforts to help the needy. In the 1990s, Stevens created his label, Mountain of Light. Through his label, he produced educative songs for children.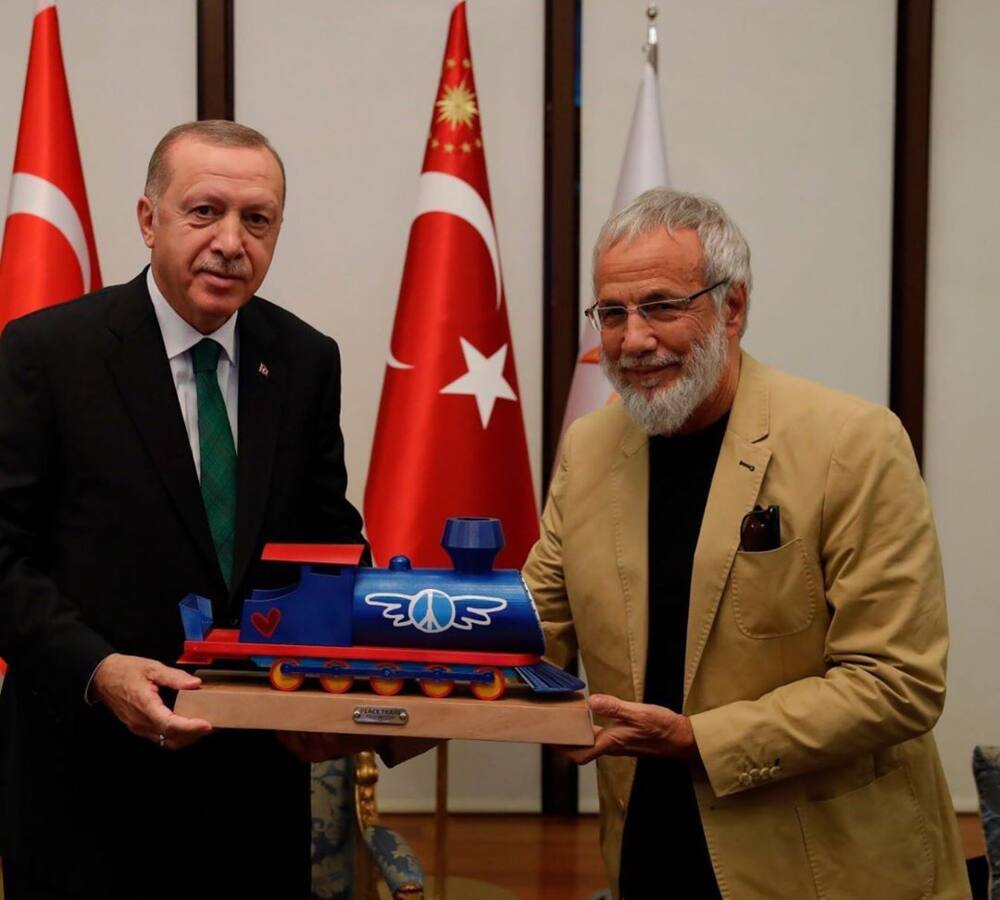 Yusuf has won many awards throughout his career. In 2003, he received a World Social Award in Germany for delicately helping the unfortunate in the society. In 2004, Yusuf was given the Man of Peace award for his charity activities and anti-terrorism campaigns. He was awarded Song of the Year and named Songwriter of the Year in 2005 by the American Society of Composers, Authors, and Publishers. He got the Rock and Roll Hall of Fame award in 2014.
He travelled to the UK (2009), Australia (2010), and Europe (2011) while on a world tour that was named Guess I'll Take My Time. He also went on a Cat's Attic tour is 2016. He published a book, Why I Still Carry A Guitar (WISCAG). He has a lavish home in Dubai. His son, Yoriyos, helps him run the charity activities and his business, Stevens & Co.
Cat Stevens family
He is the youngest child of Stavros Georgiou (Greek Cypriot) and Ingrid Georgiou (Swedish). His siblings are Anita and David. His parents owned a restaurant where his siblings helped as waiters. They lived above the restaurant.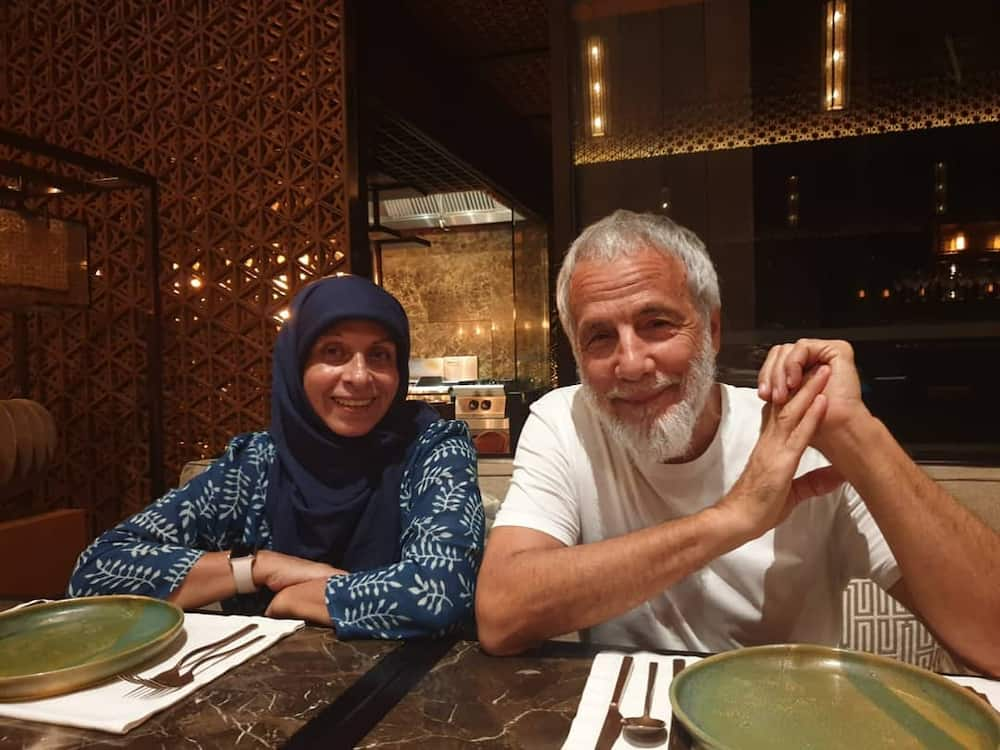 He dated Carly Simon, Linda Lewis, and Patti D'Arbanville before marrying. Cat Stevens wife, Fauzia Mubarak Ali, married him in 1979 in an arranged marriage. Their children are Amina, Asmaa, Maymanah, Hasanah, Abd al-Ahad, and Yoriyos. He gave them his surname, Islam. The couple is also blessed with grandchildren. Here is one of his grandchildren.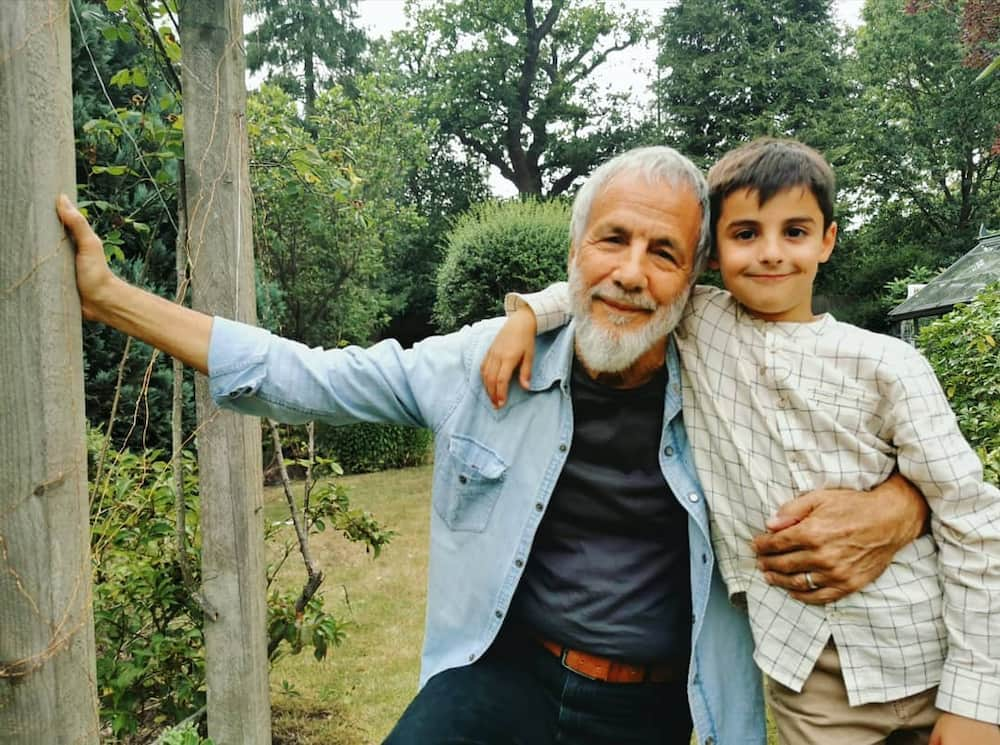 READ ALSO: Lebo Mathosa biography: death, songs, parents and more
Cat Stevens' struggles
He led a hard-partying lifestyle and became an alcoholic because he was depressed. In 1968, he was diagnosed with tuberculosis and was admitted to the hospital for three months. In 1975, he almost drowned at Malibu beach while swimming; thus, he converted to Islam in 1977. He stopped recording secular music.
Why was Cat Stevens banned from entering the US?
The Transportation Security Administration (TSA) banned him from entering the country from 2004 to 2006 for security reasons because he was a Muslim.
In July 2000, Israel had also denied him entry because of reports that he had donated tens of thousands of dollars to Hamas, a militant Palestinian group that was fighting Israel.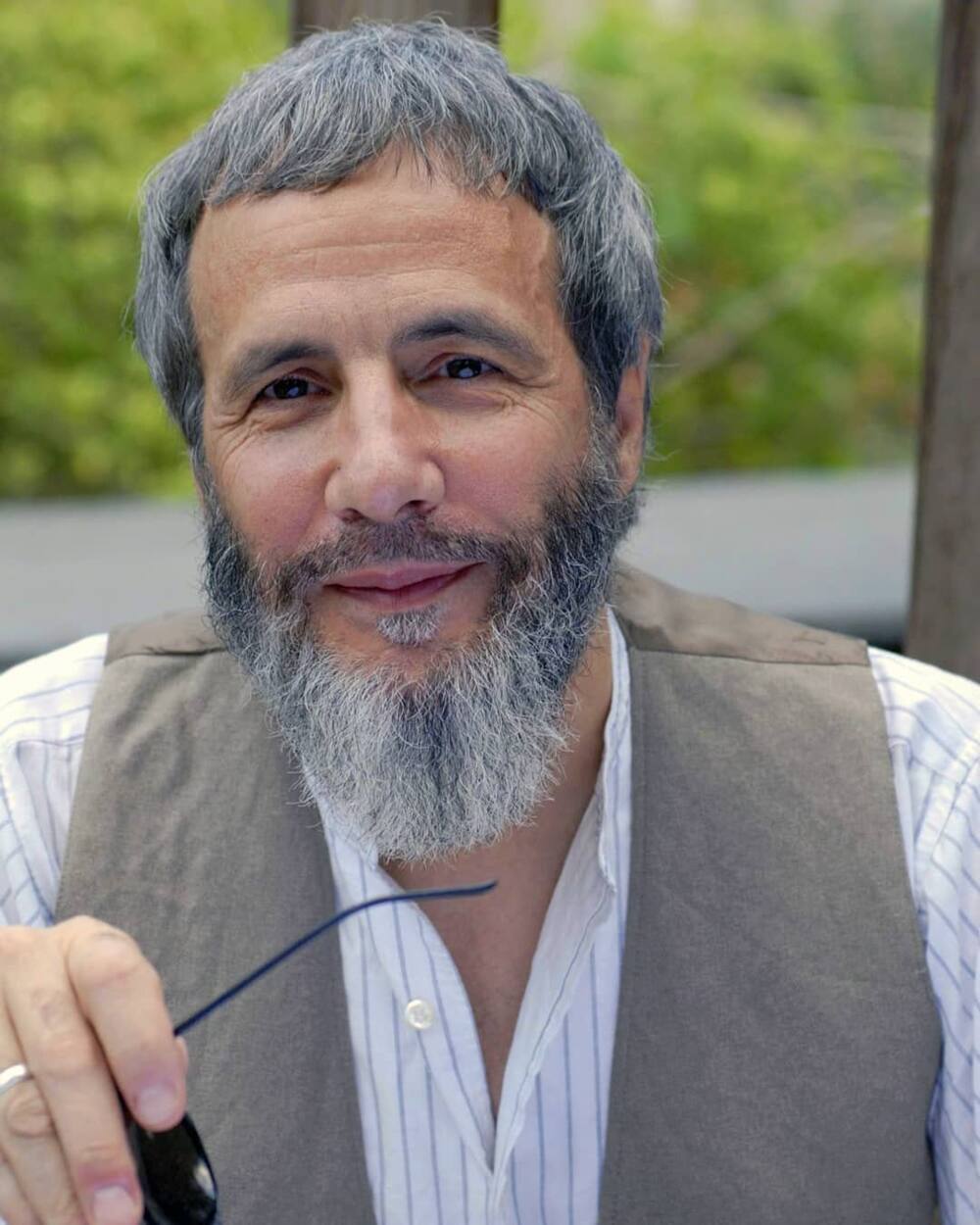 READ ALSO: 3 International celebs visits that really touched South Africans
Cat Stevens songs and albums
He released many songs that have earned him millions of dollars. Here are some of his albums and songs:
'Em I'm Gone (2014)
Roadsinger (2009)
An Other Cup (2006)
Izitso (1975)
Catch Bull at Four (1972)
Teaser and the Firecat (1971)
Morning Has Broken
Peace Train
Moonshadow
Tea for the Tillerman (1970)
Hard Headed Woman
Where Do the Children Play?
Farther and Son
Wild World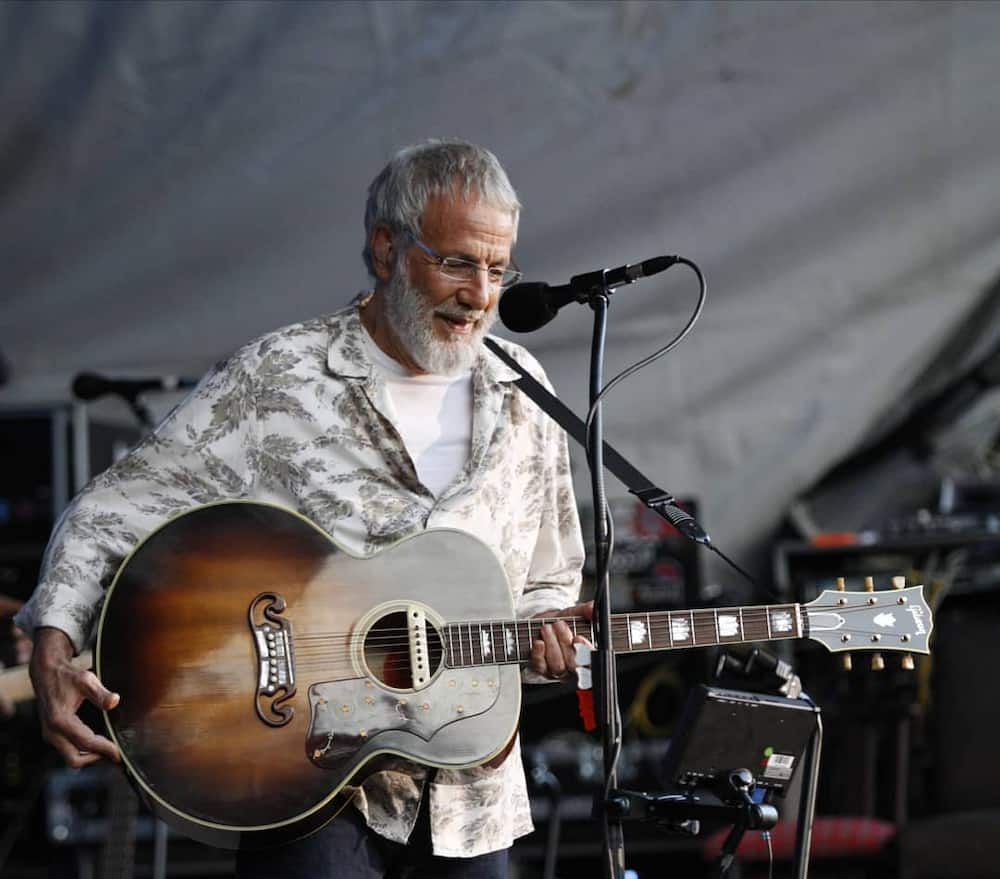 READ ALSO: AKA tells autotune haters a little story to end the constant shading
Cat Stevens Johannesburg tour
He held a Peace Train tour in South Africa in 2017 to celebrate the 50th anniversary of his first studio album, Matthew and Son. He held shows in Johannesburg, Cape Town, and Durban.
Cat Stevens has set an exemplary example for humanity to emulate. He has donated millions of dollars from his hard-earned money to fund uncountable charity activities.
READ ALSO:
Taylor Swift estimated net worth of over R4.6 billion by Forbes
Zahara shares touching video of her praying for a fan during concert
House singer Ami Faku excited to be featured on song with Mthunzi
Source: Briefly.co.za