Rethabile Khumalo bio: age, parents, Idols, Umlilo, songs, profile
Who is Rethabile Khumalo? She is a singer, songwriter, composer, guitarist, and dancer, to mention a few. The multi-talented artist shot to fame after taking part in Idols SA season 8 and 9. Here is everything you need to know about the songstress.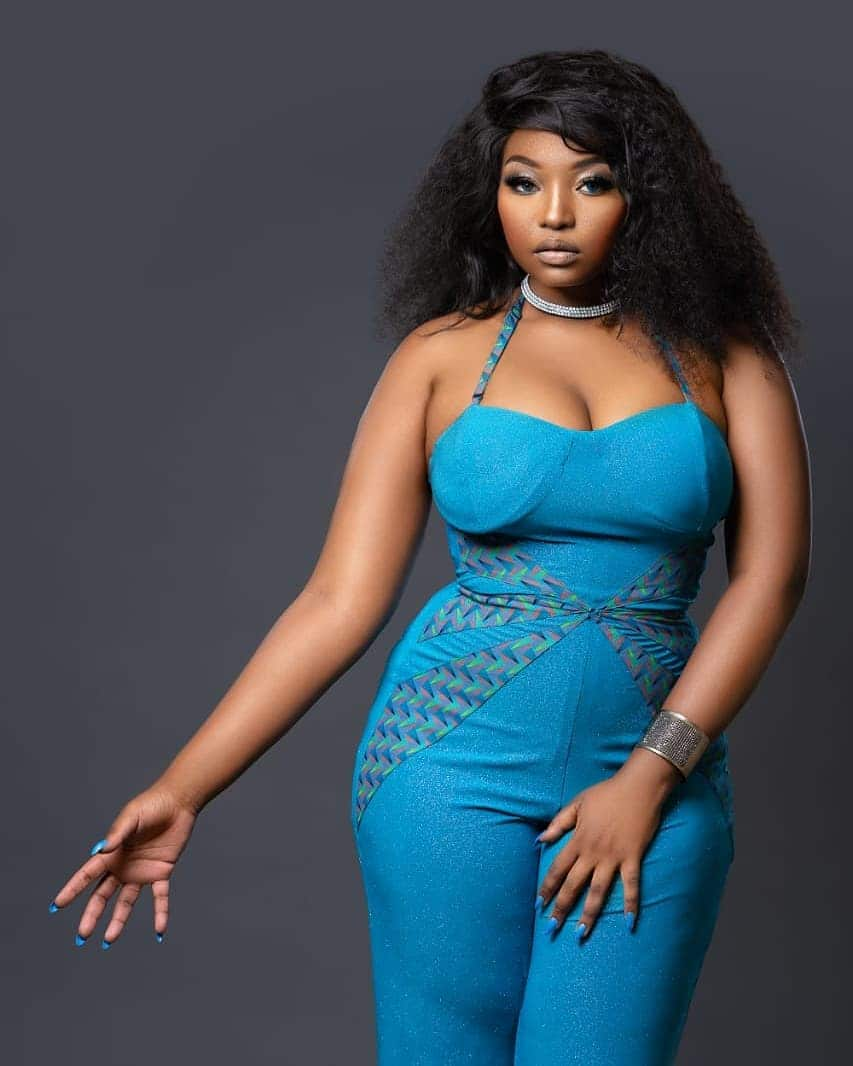 Did you know that Winnie Khumalo is Rethabile Khumalo mother? Despite being the daughter of a famous musician, Rethabile has struggled to get to where she is now. Unlike others who would have ridden on their parents' success, she chose to work hard on her own and not rely on her mother's success to gain entry into the entertainment industry.
Her story is truly inspiring. Here is Rethabile Khumalo biography.
Profile summary
Rethabile Khumalo age: 23 years old
Occupation: Singer, songwriter, composer, guitarist, and dancer,
Mother: Winnie Khumalo
Brother: Thando Thobela
Early life and family
The songstress was born on 9th September in the year 1996. How old is Rethabile Khumalo? At the moment, she is 23 years old. Although details concerning Rethabile Khumalo father are not in the public domain, the songstress once revealed that her father is also a musician, just like her mother.
msn.com quotes her saying,
I believe I was born for this because my mom is a musician and so is my dad I've always been an active child, always dancing and singing before I could even talk...and then I discovered music wasn't just a passion but a career...
Who is Rethabile Khumalo mother? Her mother, Winnie Khumalo, is no new name in the entertainment industry. Winnie has been in the industry since she was 15 years old, and to date, she is one of the biggest entertainers in South Africa.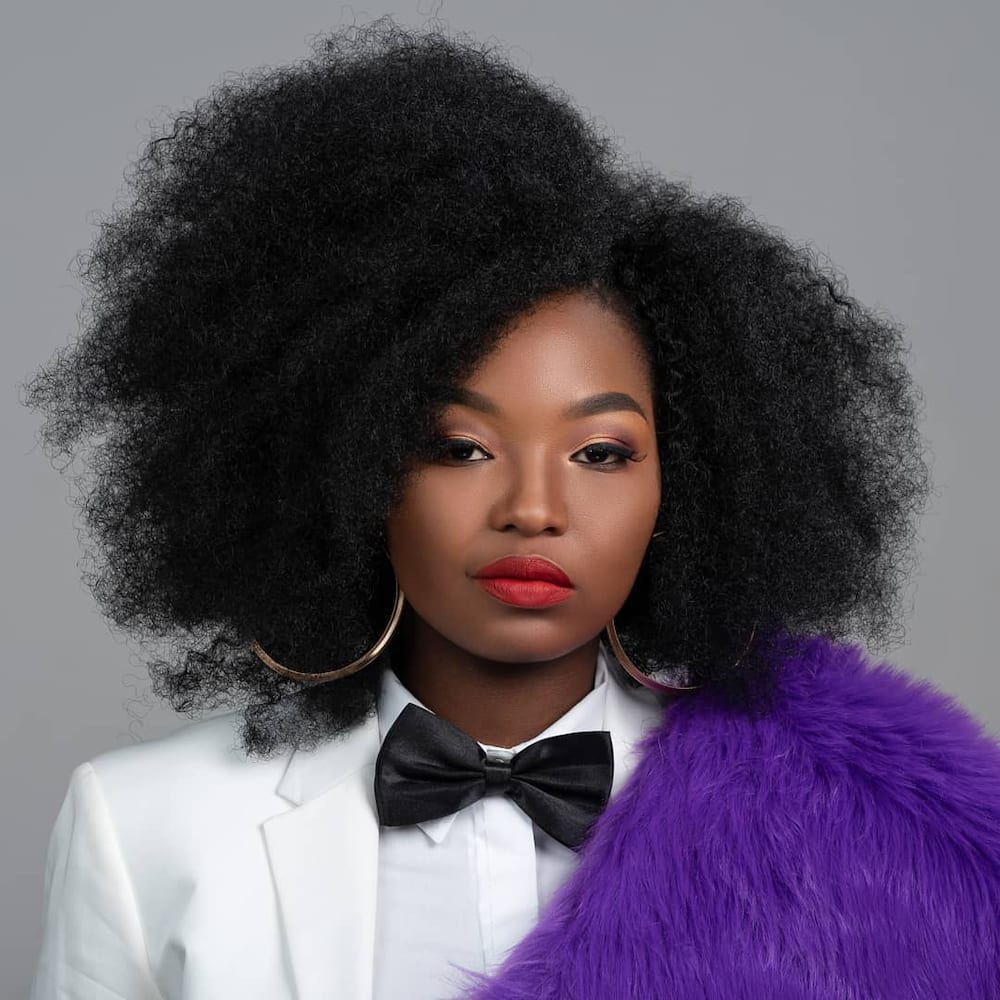 The songstress has a brother, Thando Thobela, who was born out of Winnie's relationship with the former boxing champion Dingaan 'Rose of Soweto' Thobela.
The siblings were raised in Protea Glen in Soweto by their mother. For her schooling, Rethabile attended the National School of the Arts (NSA), where her love for music was nurtured.
READ ALSO: Thomas Msengana bio: age, ex, new girlfriend, Metro FM, profile, net worth
Career
When she was six years old, the singer had already achieved a feat that many of us could not: she could sing and dance, and she even participated in local talent shows.
Her talent has always been so prominent that in 2008, she was her mom's backing vocalist and dancer. After high school, she started out as a showgirl at Montecasino's Cantare in a show called Heels and Feathers.
Her stint at Idols South Africa is what officially began her career. The songstress participated in season 8 and 9 of Idols SA. She first auditioned for Idols SA in 2012 when she was still 16 years old and still in high school.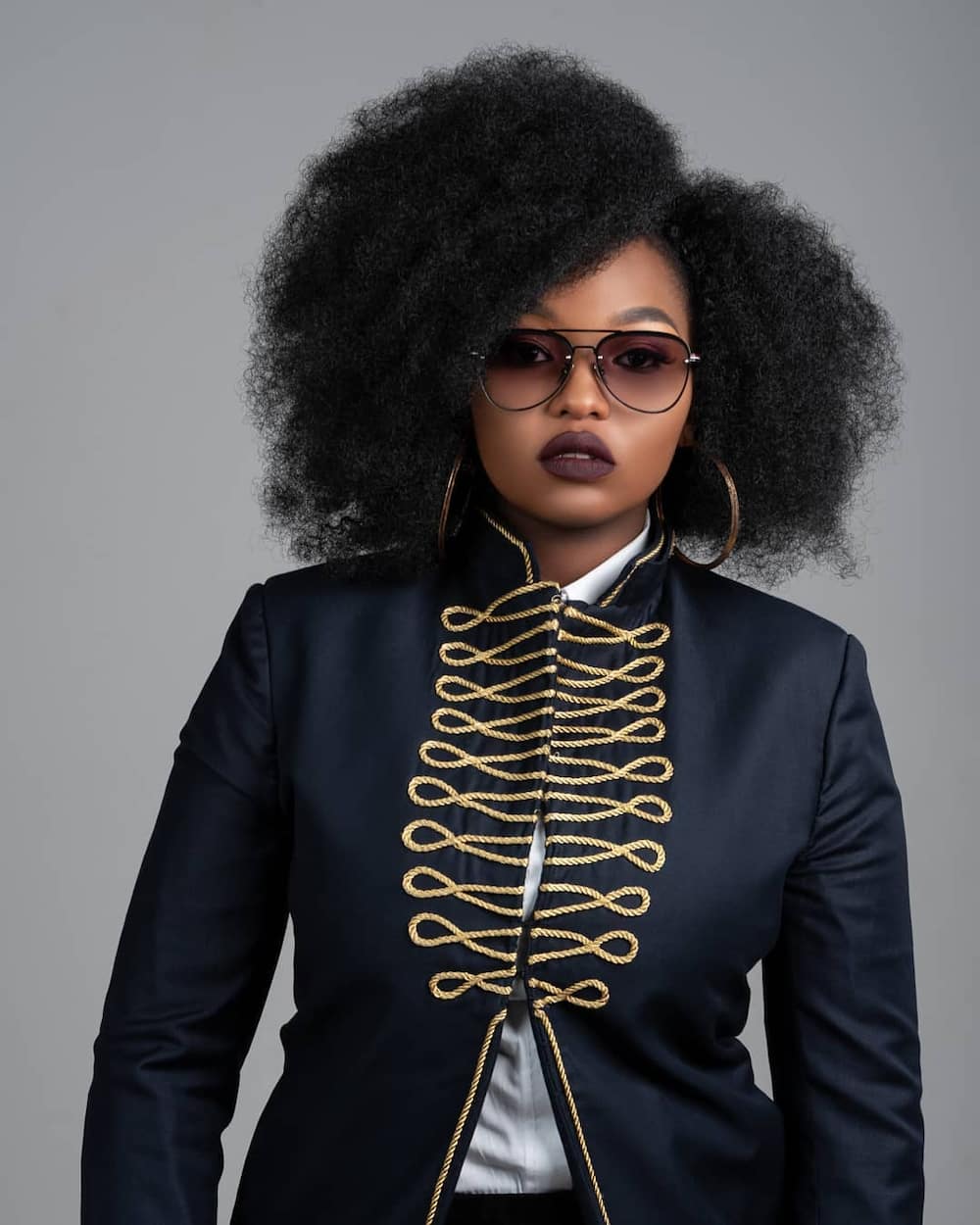 She made her second attempt in 2013 when she was 17 years old. Despite not winning the competition on both occasions, the star did not give up. She kept trying to break into the entertainment industry, suffering many rejections in the process.
One day, her mom's friend, Zodwa Wabantu, invited them to a party at a pop club in Soweto where the who's who of Durban were, including DJ Tira and his wife, Gugu Khathi. DJ Tira is a Durban music boss.
While she was seated next to Gugu Khathi, Rethabile talked to her about her passion for music. What followed was Gugu telling her that they should keep in touch. That same day, Rethabile ended up performing Pretty Disaster by Moneoa.
Weeks later, Rethabile was in a studio recording her first song, Nomathemba Nomathe, which translates to 'mother of hope.' She wrote the song herself.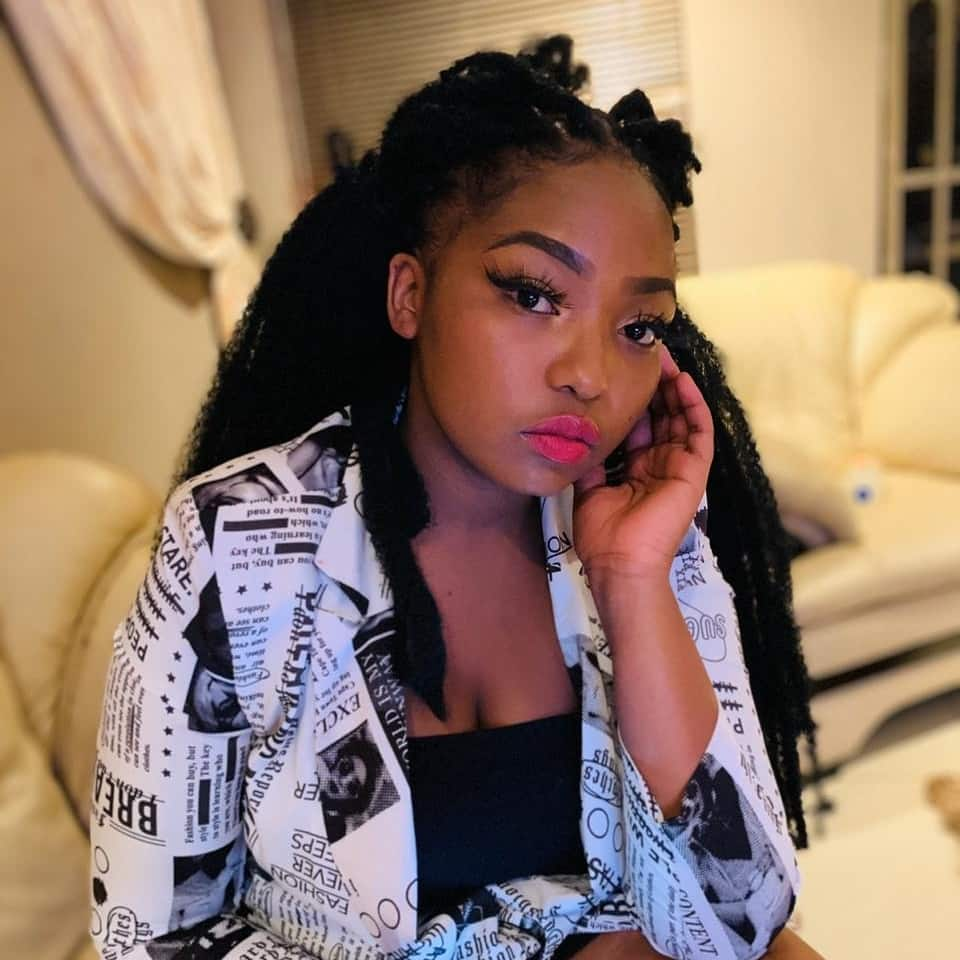 In 2018, on Rethabile's birthday, DJ Tira officially welcomed the songstress into the Afrotainment family, announcing that she had signed a record deal with the label. Afrotainment is one of Mzansi's number one record labels.
DJ Tira made the announcement on Instagram with the caption,
Afrotainment believes in growing the SA music industry. Since 2005 we have release countless albums and launched many artists' careers. Some of whom now have their own record labels. Afrotainment has recently welcomed new talent which has kept the fire burning at Afrotainment. Driven by love of what we do, we continue to make South Africa and the world dance. It is with great pleasure to announce another addition to the Afrotainment family, from Soweto, Johannesburg... Her single officially drops on the 14th of September titled NOMATHEMBA. Oh by the way, it is Rethabile's birthday today so Happy Birthday Afro elihle may you enjoy today. We cant wait to make beautiful music with you #Nomathemba
Speaking about the deal, the songstress said,
I am very excited and very grateful. I have been in the industry for some time now but I have been underground. You know so many doors have been shut in my face but this makes it worth it. I am really blessed and honoured to be part of the (Afrotainment) family."
READ ALSO: Big Zulu bio: age, girlfriend, arrested, songs, album, profile
Rethabile Khumalo songs
Since her induction into the music industry, she has released a number of songs, including the following:
Rethabile Khumalo Hlonipha premiered on YouTube on 24th March 2020. The song was written by Melusi Sipho Msimango and composed by Lucky (Lugz). Melusi Sipho Msimango and Lucky jointly produced Hlonipha as well.
This pop tune was released in 2017 under Universal Music (Pty) Ltd.
Rethabile Khumalo Genesis was published on YouTube on 30th March 2020.
Sdudla is a Gqomu track by Rethabile Khumalo, Savage Mafia, and Winnie Khumalo.
The Rethabile Khumalo was done in collaboration with DJ Zinhle and Mvzzle. The trio performed the song during this year's DStv Mzansi Viewer's Choice Awards.
Rethabile Khumalo is an inspiration to many aspiring artists. She is admirable for not riding on her mother's success but rather choosing to forge her own career path through sweat and determination. She is, undoubtedly, an icon worth writing about.
READ ALSO:
Christi Panagio bio: age, child, husband, diet, TV shows, profile
Nkululeko Leonard Sowazi biography, family, education, qualifications, profile, net worth
Scoop Makhathini bio: age, real name, girlfriend, rant, broke, songs, profile
Source: Briefly News