Elizabeth Huberdeau (John Cena ex wife) bio, age, kids, photos, facts
Elizabeth Huberdeau is a name that entered the spotlight just as quickly as it exited from it. Known primarily for being John Cena first wife, there is more to her profile. From her age to education, hometown, net worth, current relationship, and business experience, her updated 2020 profile is below.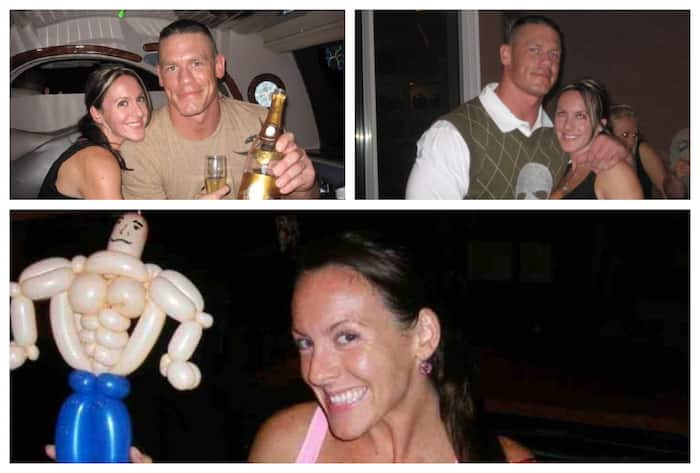 Elizabeth Huberdeau, also known as Liz Huberdeau or Liz Cena, has been very secretive about a lot of key aspects of her personal life. Apart from her relationship with and divorce from the WWE superstar John Cena, little else is known about her.
Profile summary
Real name: Elizabeth Huberdeau
Also known as: Liz Huberdeau, Liz Cena, Liz
Date of birth: 28th September 1979
Age: 40 years
Place of birth: West Newbury, Massachusetts, United States of America
Nationality: American
Astrological sign: Libra
Ethnicity: White
Occupation: Business, real estate
Who was John Cena's first wife?
She was born in West Newbury, a city in the United States of America's state of Massachusetts. Since she has no public celebrity status beyond being John Cena wife for a brief period, little is known about her parents, siblings, or other family members.
How old is Elizabeth Huberdeau?
She was born on 28th September 1979 which makes her current age 40 years.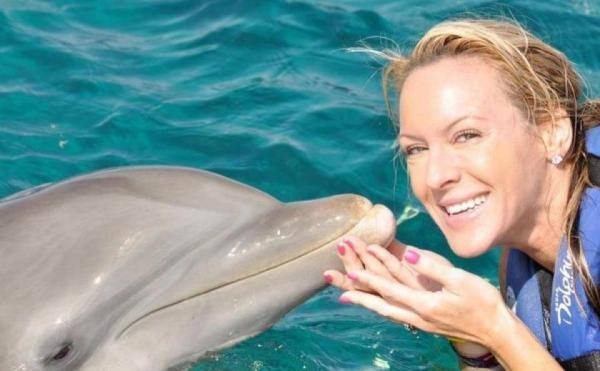 It is known that she and Cena were high school sweethearts. However, information has not been made public regarding exactly which school they met in. Going by Cena's education history, it is either Central Catholic High School located in Lawrence, Massachusetts or Cushing Academy, a private college-preparatory boarding school located in Ashburnham, Massachusetts.
Both of these institutions are co-ed, meaning they admit students of all genders.
They both graduated from Springfield College, also in Massachusetts. She majored in business management and he majored in exercise physiology and body movement. This is what set him on the path of bodybuilding and a future career in professional wrestling.
READ ALSO: Paul Simon bio, measurements, family, songs, Ladysmith Black Mambazo, net worth
Relationship
They dated for years before Cena publicly announced that they were engaged to be married. He did this in 2009 during an interview with the Seattle Post-Intelligencer while promoting his upcoming film, 12 Rounds.
The two were married on 11th June 2009, five months after this announcement.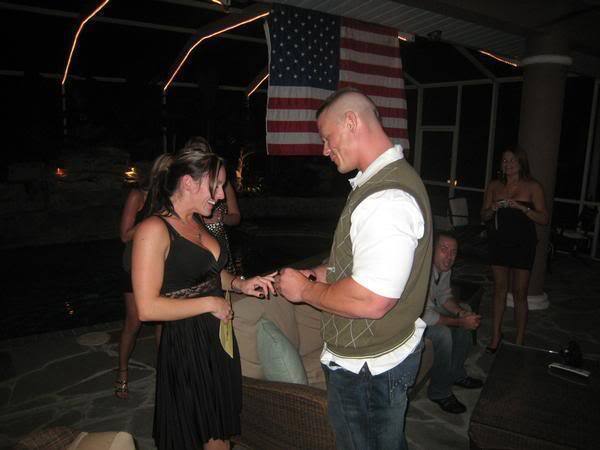 Marriage
The marriage was rocked during its brief lasting period. For starters, she suspected him of infidelity. These suspicions on her part were revealed through the words of her lawyer in a report by TMZ. The article states the following:
Now, Liz's attorney Raymond Rafool tells TMZ … they have been getting tips Cena had been messing around during the marriage … which, if true, could be grounds for Liz to challenge the prenup.
Her legal team was conducting investigations but there has not been any follow-up as to the results.
He said that he was more focused on his career as a professional wrestler than he was on his marriage.
The straw that broke the camel's back on their marriage turned out to be a home renovation project. It caused both financial strain and arguments between the two. TMZ obtained documents showing that one of the contractors on the project was not paid for their work (they were due US$110,000) and was forced to file for a lien on the house.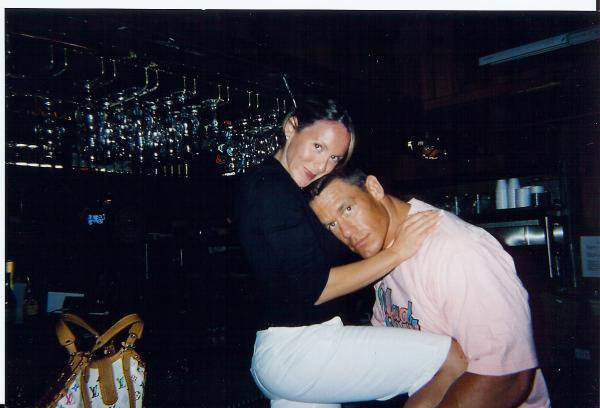 Divorce
On May 1st, 2012, three years after getting married, Cena filed for divorce, catching Huberdeau off guard. She said she was blindsided by the move, but he said it was the right thing to do. He blamed the rocky marriage for his lost WWE matches during the period.
Her suspicions that he was having an extramarital affair had made it seem like the split was going to be long, drawn-out, and messy. However, the divorce was resolved peacefully and the details are confidential. Once again, Huberdeau's attorney gave a statement to TMZ, this time stating a peaceful resolution.
Afterwards, it was referenced in one of his WWE storylines. Having previously lost to Dwayne "The Rock" Johnson at WrestleMania, an episode was aired where he said:
That match sent my life into a tailspin, both professionally and personally, because I could not get over my obsession with the fact that I had failed.
While the divorce was not mentioned explicitly, the WWE promoted the episode with clips referencing the split so it was clear that it affected his professional career. The divorce was finalised on 18th July 2012.
READ ALSO: Siza Mzimela bio: education, qualifications, resignation, spouse, salary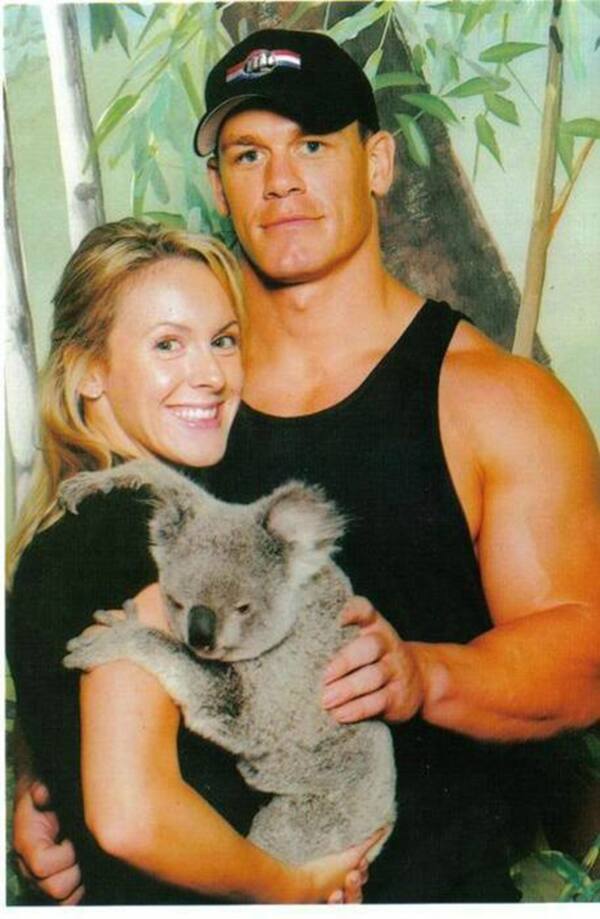 Does John Cena have a son?
No. During the duration of their relationship, the two did not have any children together. In fact, there probably will not be any John Cena kids anytime soon, since he does not want them and went as far as getting a vasectomy.
He says that he is afraid of being an absent father. He holds the record for most wishes granted as part of the Make-A-Wish Foundation, which forms part of his stance on children. He told Stellar Magazine:
Speak to anyone and they will tell you two things: it is the greatest thing that will ever happen to you, and it completely changes your life … because you are now responsible for the well-being of a being, trying to figure out life. If I cannot do that correctly, or give the amount of time needed to do that correctly, then I wouldn't want to put somebody through that.
As far as the information publicly available at the moment, there is no Elizabeth Huberdeau child. She was last reported to be in a relationship with Eli Ayoub.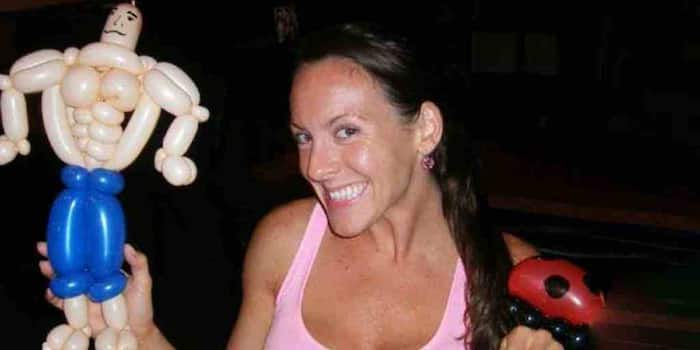 Did John Cena marry Nikki Bella?
No. The two WWE superstars began dating in 2012, a short while following his divorce. They became engaged on 27th April 2017 after a proposal at WrestleMania 33 and were scheduled to get married on 5th May 2018 but their relationship ended in April of that year.
What happened to John Cena and Nikki Bella?
People Magazine reported that the two called it quits after finding they had opposing opinions regarding the issues of marriage and kids.
Who is John Cena's new girlfriend?
After ending his marriage to Liz and engagement to Nikki Bella, he is now in a relationship with Shay Shariatzadeh.
READ ALSO: Shay Shariatzadeh bio - Who is John Cena's girlfriend?
Elizabeth Huberdeau net worth
Her exact net worth is unknown, but estimates put it anywhere around US$ 10 million. As John Cena ex-wife, one would expect her income to stem from the terms of their divorce but she also has her own business. Elizabeth Huberdeau now is a real estate agent.
That concludes our biography of Elizabeth Huberdeau. If you found it informative, consider sharing it as widely as possible.
READ ALSO:
Nosipho from Uzalo (Nompilo Maphumulo) age, boyfriend, family, Uzalo, song, profile
Sbahle Mpisane biography: age, mom, father, relationship with Itumeleng Khune, bikini photos, house and latest news
Kagiso Rabada bio: age, measurement, wife, Sho Madjozi, education, stats, car, house, net worth
Source: Briefly.co.za