Trevor Gumbi has been one of South Africa's most well-known comedians. With his name being in headlines for reasons ranging from his personal life to his upcoming comedy special titled Midlife Crisis, it is time to introduce you to the man behind the name. Read on!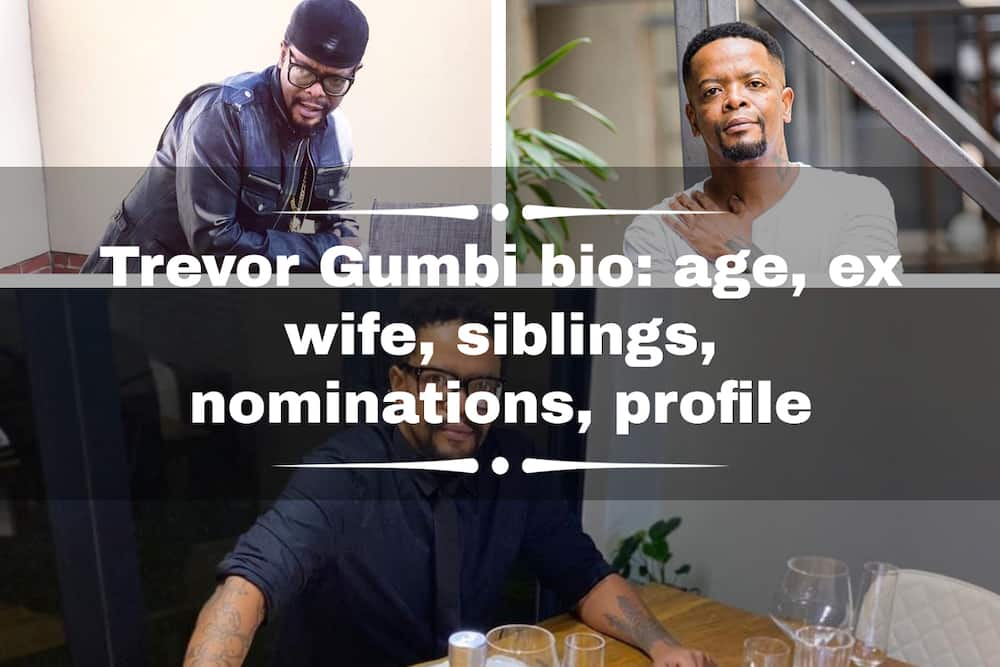 The name Trevor Gumbi is not new to the South African comedy scene. The comedian is known across the country for turning his pain into laughter for his fans, but who is the man behind the name? This Trevor Gumbi biography will answer that question with information about Trevor Gumbi family, age, career, and more.
Profile summary
Real name: Trevor Gumbi
Date of birth: 23rd November 1980
Place of Birth: Durban, South Africa
Nationality: South African
Marital status: Single, previously divorced
Occupations: Stand-up comedian, actor, scriptwriter, producer, M.C.
Trevor Gumbi Instagram: @trevorgumbi
Twitter: @trevorgumbi
Business bookings tel. number: 0114828522
Business bookings email address: ellen@aboutentertainment.co.za
Website: trevorgumbi.co.za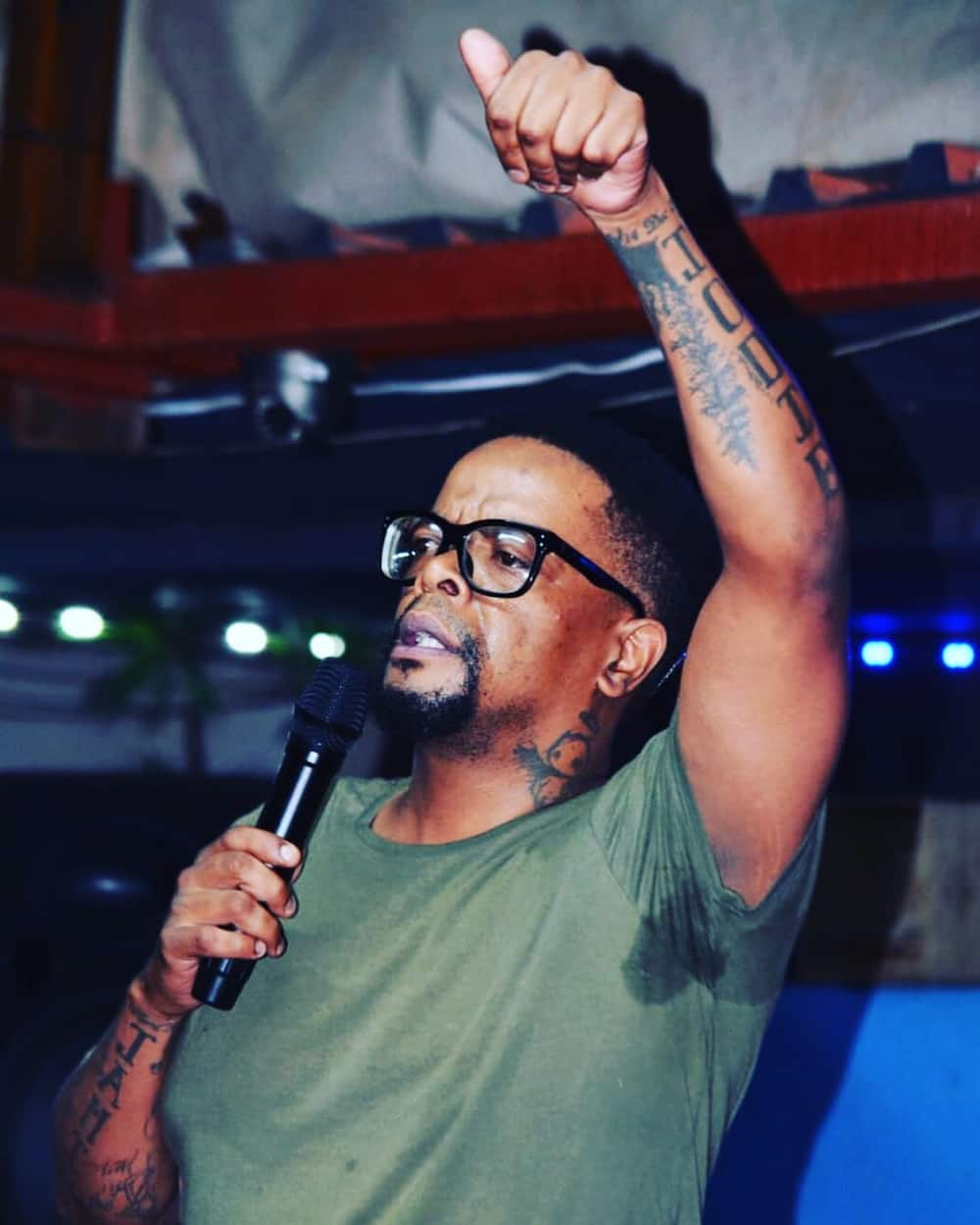 How old is Trevor Gumbi?
He was born on 23rd November 1980, meaning Trevor Gumbi age is 39 years going on 40 later this year.
Where is Trevor Gumbi from?
He was born in Durban. Trevor Gumbi brother is Sphe Ngwenya, also known as D.J. SPHEctacular. Aside from this, not much else is known about his family. He is currently single and has no known children.
Career and nominations
He is a stand-up comedian and actor. He walked a long way before reaching his nomination at the South African Film and Television Awards (SAFTA).
Stand-up comedy
In 2005, alongside John Vlismas, he was a co-host on Nando's multi-day conference. The following year, he put on a performance at McDonald's for their internal launch. He also traveled to campuses across the country as part of the First National Bank (FNB) Lifestart roadshow.
READ ALSO: Ref Wayne bio, age, family, forex, strategy, Armageddon, stochastic, book, car, house, net worth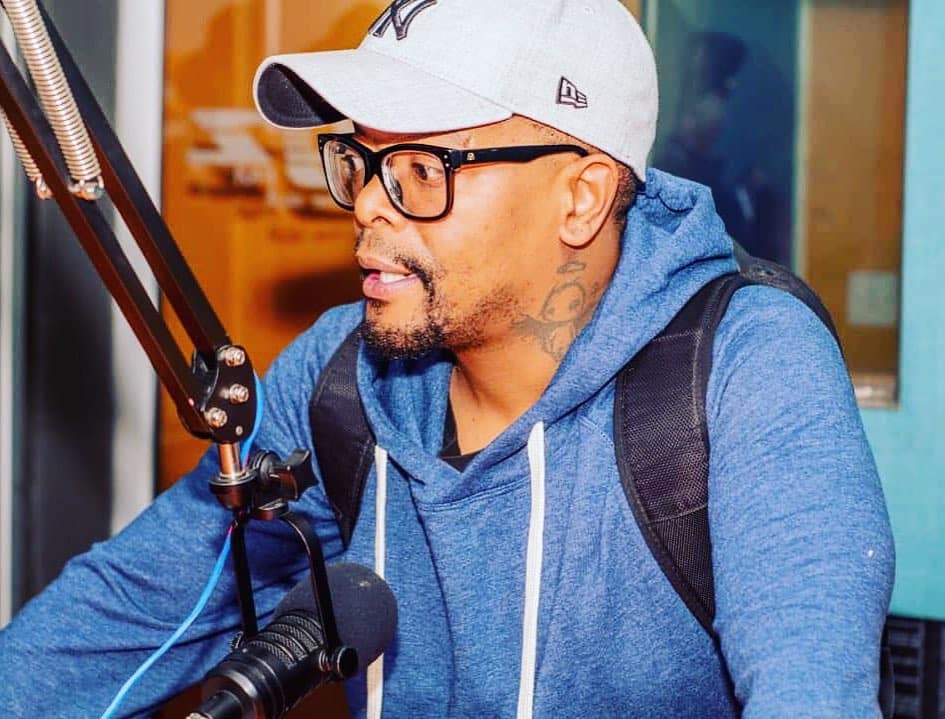 The other comedy events where he has performed include:
Arts Alive Comedy Festival
Blacks Only
King-size Comedy Jams
Laugh out Loud
Oppikoppi
Rocking the Daisies
Acting and television
Apart from these stand-up performances, he has also worked in television and other acting roles, including behind the scenes. These roles include:
Comedy Central Presents... Live at Parker's (2013) on Comedy Central where he was a stand-up comedy performer
Friends Like These on SABC1 where he replaced D.J. Sbu as the host in season 14
Hippo Insurance's advertisement campaigns where he provides the voice of the fowl
Jozi Zoo on eTV where he was a voice actor
Last Say on SABC3 where he was a senior scriptwriter
Rented Family on SABC1 where he played Zach from 2017
Skits on 5FM where he played the Black Guy at a Braai
The Desk with Offside Vilakazi for the Vodacom Super 14 rugby season where he played Offside Vilakazi
The Real Goboza on SABC1 where he was one of the celebrity participants
The Sober Companion on SABC3 where he had the starring role and was the main producer
Van 'n Sit on eKasi+ where he played Thomas Gumbi
Vodacom's Freedom advertisements where he played the character of Brother Ubuntu
For his works, he was nominated at the 11th annual South African Film and Television Awards (SAFTA) in 2018 under the category Best Actor in a Television Drama alongside Neels van Jaarsveld and Jerry Mofokeng.
READ ALSO: Leeanda Reddy bio: family, stand up comedy, Isidingo, movies, soapies, profile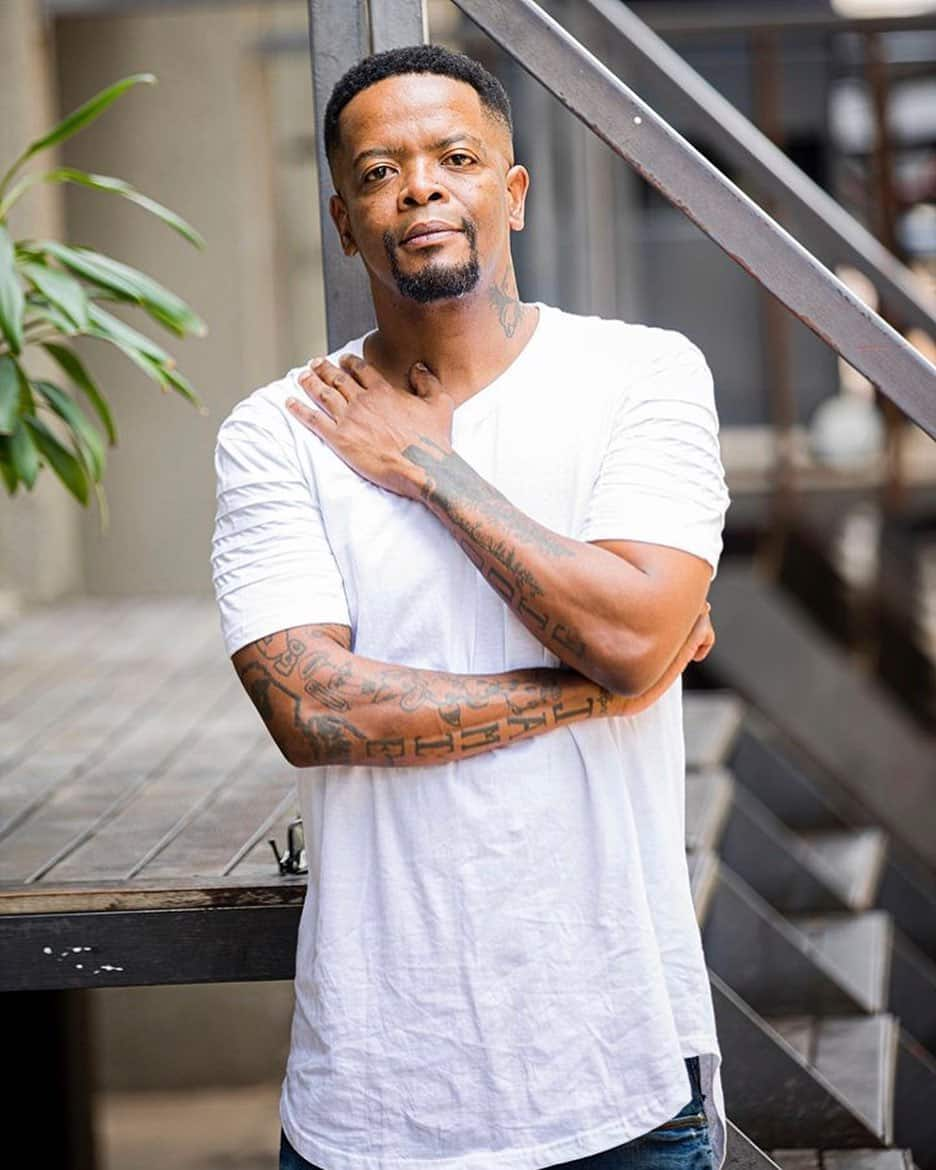 Trevor Gumbi ex wife
He was previously married to Lucille Gumbi, but they got a divorce in 2018. Their relationship lasted 17 years, 11 of those being the period where they were married. There is no new Trevor Gumbi wife since he is currently single.
If you are a fan of his, you could grab any of the photos used in this article and get it printed onto a Personalised Simple Photo Huawei Cover for R256. It is available in a variety of Huawei phones, including available for a Huawei P20, Huawei P20 LITE, Huawei P20 PRO, Huawei P9, and Huawei P10.
What happened to Trevor Gumbi?
Prior to his divorce from Lucille Gumbi, he was addicted to drugs and had filed for bankruptcy. He does not shy away from addressing the negative aspects of his life since he believes they shaped him into a better person. The most notable ways he has talked about his experiences are in his Divorce Comedy Tour and Walk It Off campaign.
He once got on his official Twitter account to express some thoughts surrounding his death and funeral wishes. The news of Trevor Gumbi death was doing rounds through his own hashtag, #MyFuneral. There was an outpouring of well-wishes from fans and friends alike, including his brother, D.J. SPHEctacular.
READ ALSO: 6 Facts about comedian Trevor Noah as we celebrate his 36th birthday
The series of tweets were sent as jokes, and he had some words for those who he felt used the opportunity to overstep boundaries and imply that he had relapsed and gone back to abusing drugs. He said:
Just woke up to messages from "concerned friends" over #MyFuneral tweets saying I must have relapsed. First of all, besides the fact that I was having a laugh tweeting that stuff, if we were real friends, you would know that I am far from that.
That concludes our biography on Trevor Gumbi. Are you a fan of his brand of comedy that revolves largely around dark subject matter? Are you looking forward to the upcoming midlife crisis? Feel free to leave your thoughts in the comments below.
DISCLAIMER: Please note that some of the links in the article are affiliate links and BRIEFLY.co.za will earn a commission if you purchase through those links. However, we always choose only the best quality products that we use ourselves and recommend to our readers. The earnings we get from the affiliate marketing help us continue preparing useful and entertaining content, that our audience enjoys.
READ ALSO: