Ayanda Shange bio: age, children, partner, songs, albums, profile
Ayanda Shange is one of the most successful gospel artists in South Africa. His melodious voice and the message in his songs have earned him many fans in South Africa and across Africa. He has managed to rise to the top despite all the blows of life, and he is popularly known for his hit song Tholukuthi.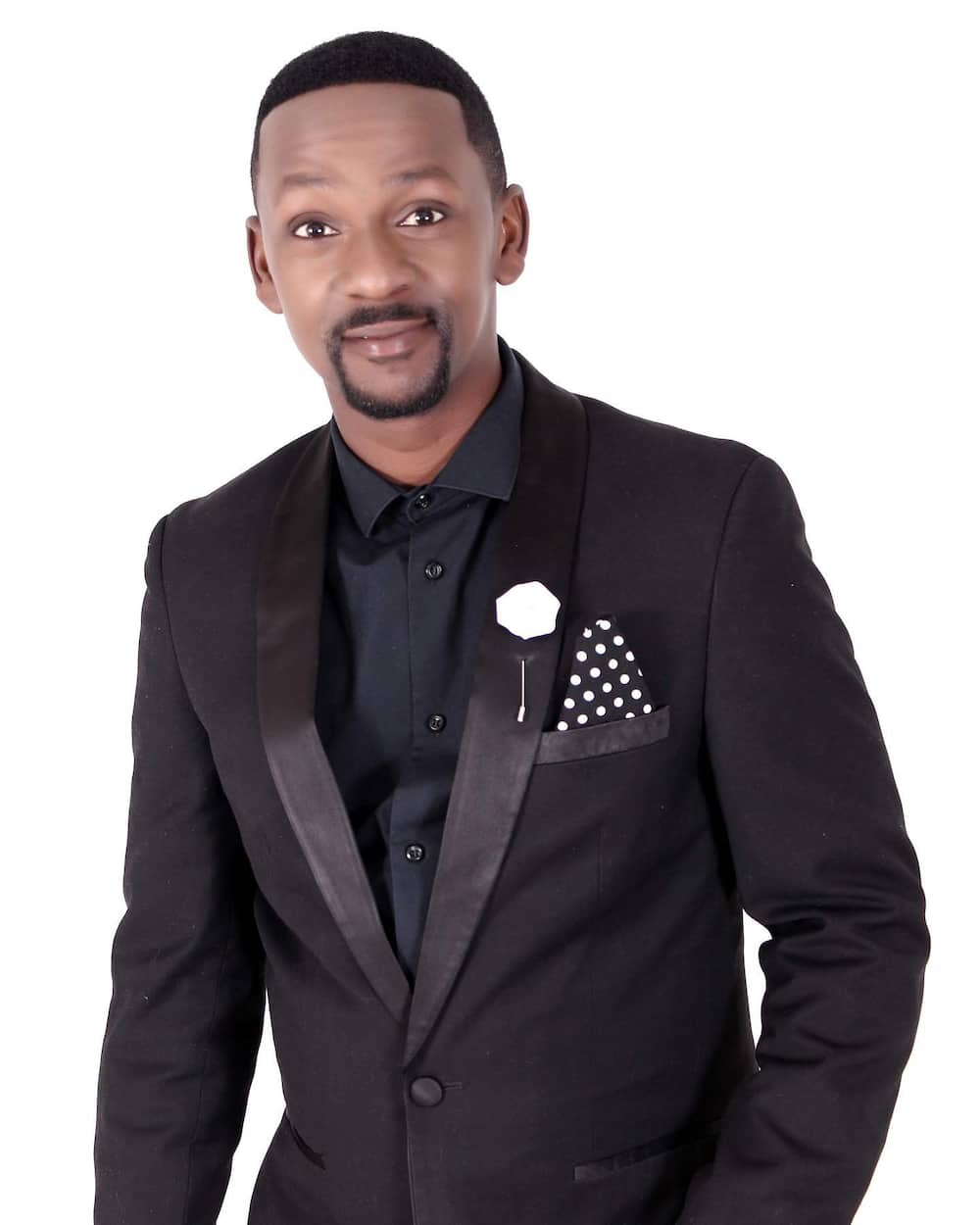 He was also named one of Soweto's sexiest men. So, who is Ayanda Shange? Read the article below to learn all about his life, music career, and profile.
Ayanda Shange profile summary
Name: Ayanda Shange
Ayanda Shange age: Unknown
Nationality: South African
Ethnicity: Black
Ayanda Shange Facebook: @ShangeAyandaSharaShara
Ayanda Shange biography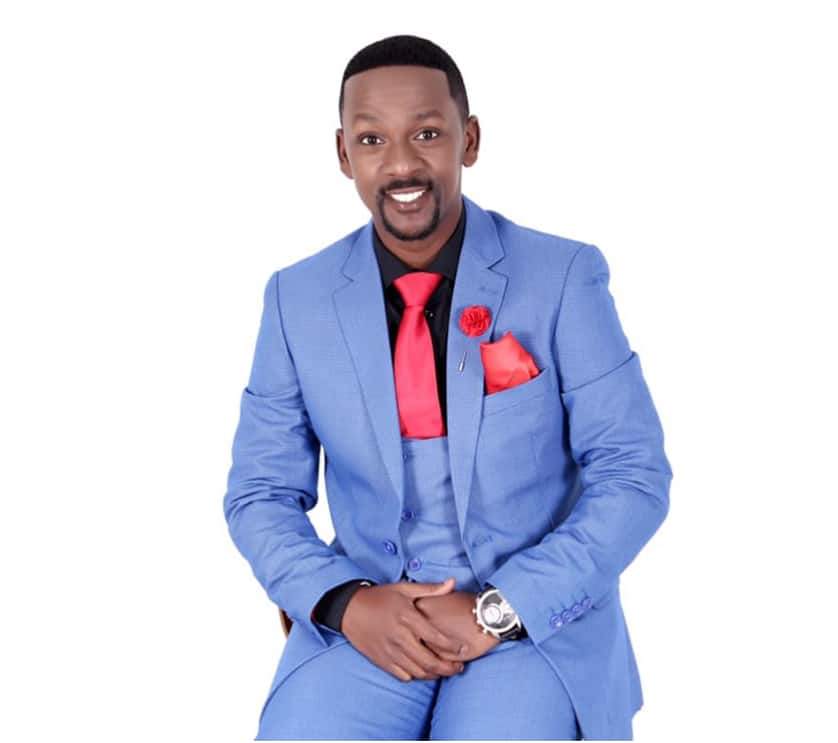 The South African hitmaker was born and raised in Clermont, outside Durban, in Kwazulu-Natal. Unfortunately, he lost his parents when he was only twelve years old and had to take care of his siblings. They were taken in by their relatives who lived in Folweni Township. Speaking to Move, he recalled that after his parents' death, his world came crashing down on him and that he had to step up to provide for his siblings.
Ayanda Shange wife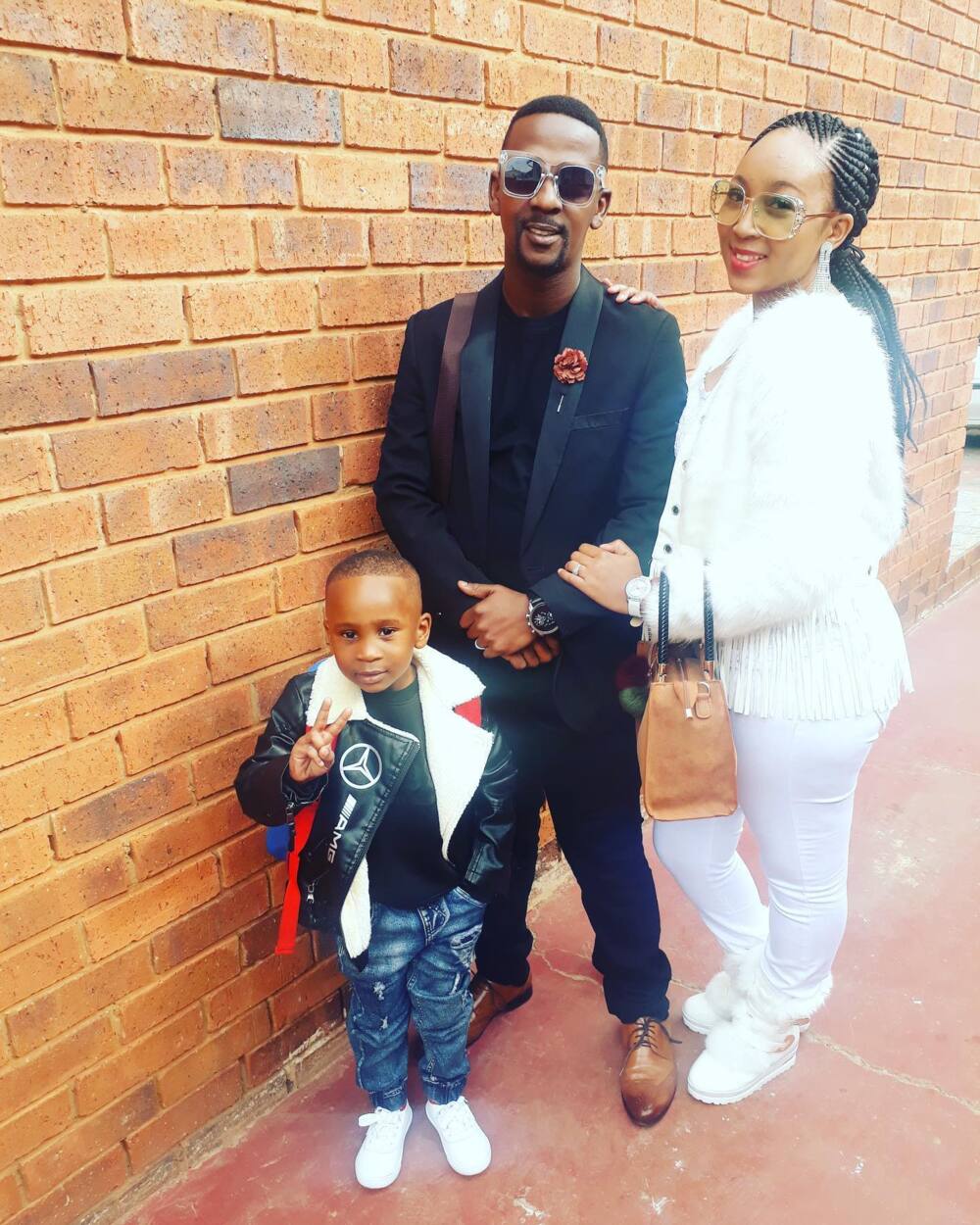 The South African star tied knots with his better half Koketso in 2017 and together they have a son of whom he has shared pictures on his social media accounts.
Career
The South African star's music career began when he joined the Joyous auditions held in Durban. In an interview with Pressreader, he recalls that Ayanda recalled that he did not have the bus fare to go to the auditions since he had only R2. He had to ask for a lift from Good Samaritan. Since he did not know anyone in Durban, he had to sleep at the taxi ranks to attend the auditions on the following day. He had to plead with the street kids to allow him to sleep with them, and the next morning he rinsed his face in a public toilet and went to the auditions.
READ ALSO: From abused little girl to queen of Gospel: Rebecca Malope opens up about her childhood
He qualified to join the Joyous Celebrations. Lindelani Mkhize, founder, creative director, and on stage conductor of the super gospel group, asked him to go home and prepare for his first performance. The Tholukuthi singer explained that he had no fare, which was provided for by Lindelani. During his first performance, he had to borrow clothes from his cousins and friends. He nevertheless gave all his best on the stage performing songs of God's promise to look after his people, which was inspired by the fact that he was an orphan and had powered through.
He then got a big break in his career after joining the group and realized that anything was possible with faith. After being in the group for seven years, he went solo in 2017 and signed to Hymn Records.
READ ALSO: 20 best Gospel artists and singers ever
Ayanda Shange album
In July 2016, he released an album by the title The Praise Alter. The album is of Christian genre and contains two songs, Sihamba Ngomoya Medley and Ngiyambong' Ujesu. He then released another album on April 22, 2017, in East London's City Life Church performing alongside fellow gospel artists, Tina Zungu, Takie Ndou, and Yolanda Vuthela.
Ayanda Shange songs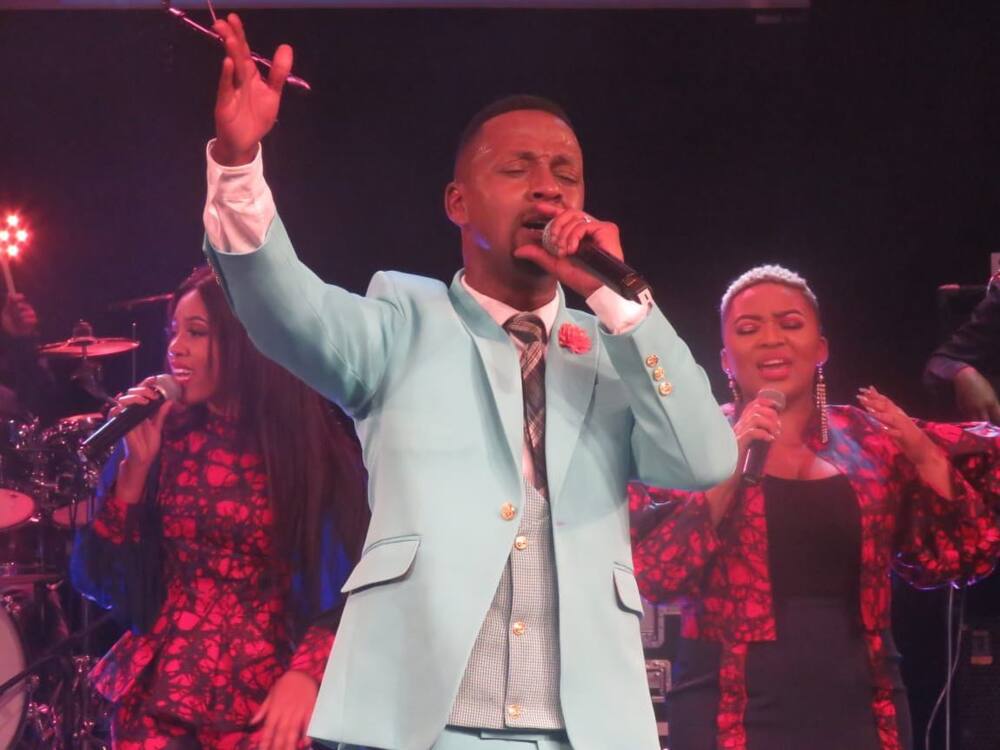 Some of his songs include:
Uyisihlangu Sami
Kenang Bohle
Kgalemela Toshle
Xa Ndino Bawo
Ke Tla Dula
Igama Lika Yesu
Umhlamba Uyabhubha
Jesu mukundi
Ubusiswe
Rea O boka
Jesus in My Saviour
Wangiwela
Okweshune Neminikelo
Ngingowakho
Nguwe Jehovah
Ushilo Njalo
Ubusiswe
Unganele
Bayede
Sabela
Njengo Maria
Obedullah Ngendlela
Ayanda Shange Ngiyakholwa Kuzoguquka
READ ALSO: A-Z list of churches in South Africa
Ayanda Shange Tholukuthi
Thokuluthi was his major hit of all time, which translates to Our God. The banger was released in 2018 and was performed live.
Ayanda Shange Tholukuthi download
The song has been uploaded on YouTube, where it has over 55k views.
Ayanda Shange songs download
You can also download his other songs on Amazon and Google Play.
Ayanda Shange has come a long way to become one of the most successful gospel musicians in South Africa. His only regret is that his parents are no longer here to see their child shine, and he knows that they would be proud of him.
READ ALSO:
Rebecca Malope biography: age, children, real name, wedding, songs and albums
Khaya Mthethwa opens up about having struggles in his marriage
Winnie Mashaba Biography, Husband, Songs, Age, Child, and Latest News
Source: Briefly.co.za