Best make up courses and online training
How can I learn to do my own makeup? Good looks do not come easy if one does not understand basic cosmetics techniques, hence the need for the services of a makeup artist, or formal training. Whether you are interested in becoming a professional makeup expert or simply making your face look perfect every day, it is important to take make up courses offered by the best beauty schools.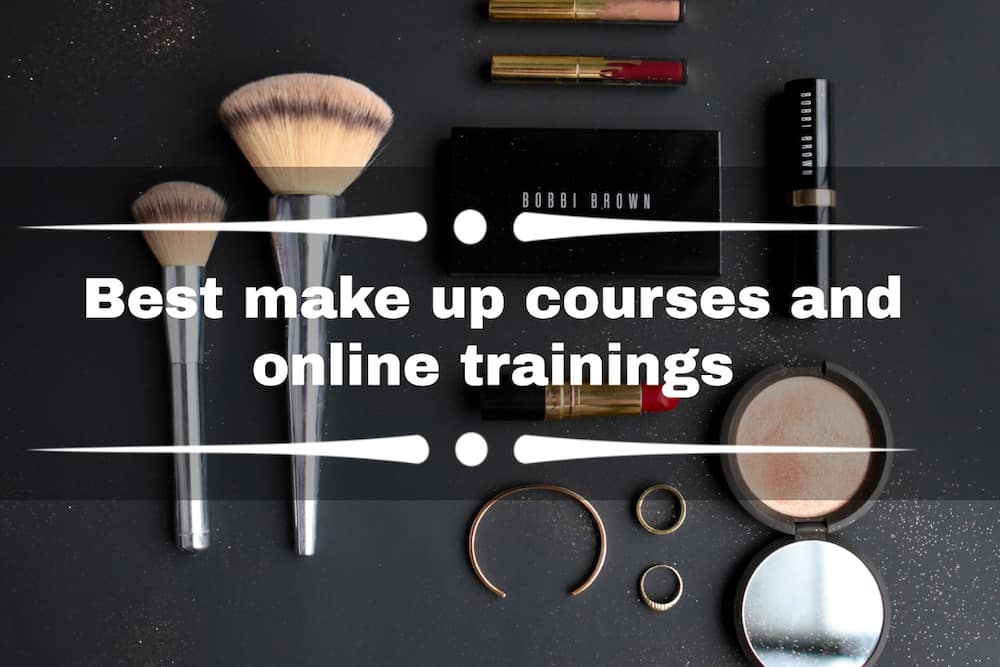 Most people prefer to hire a skilled beauty therapist, especially for an event. Therefore, with the right training, your services will be more trustworthy, enabling you to earn more. Commercial gigs aside, if you learn how to do your makeup, you will save lots of cash for not hiring an expert because you will have the necessary knowledge to apply makeup and blend for great looks. The good news is that anyone can learn how to apply cosmetics perfectly by undertaking either full time or part time make-up courses, as long as they are interested and determined.
Make up courses South Africa
Beauty therapy is an all-season faculty requiring professional skills and experience. Coursework including practicals is fundamental when seeking to improve skills on cosmetics tools, looks, salon skills, hygiene, physiology, and anatomy. Also, makeup training makes it easier for beauty workers to acquire newer entrepreneurial skills, which are essential for monetizing a beauty therapy business.
READ ALSO: Proudly South African makeup brands you must try
Make up courses online
Taking make up courses online is more convenient than attending traditional classrooms. There are several schools offering beauty and cosmetics courses online. Therefore, regardless of the location, you can attend online make up courses without taking time away from work or other engagements. Some institutions have weekends and online holiday classes to allow you to study only when it is convenient.
Make up courses Durban
Various institutions offering training services include the following:
Located in Berea, Durban, Soma has an excellent reputation for their professional training programs including;
Makeup Application
Phase 1 and 2: beginners and bridal makeup respectively
Phase 3: Hairstyling
Note that Makeup application course is a full-time certificate course offered every Monday to Friday from 9 am to 2 pm for 5 months. The other three are short courses taking a total of 20 hours but split in 5 days. The institution also offers a one-day educational masterclass on particular Saturdays from 10 am to 1 pm.
Make up courses Cape Town
Interested learners can now enroll at Make-Up Stars to gain skills about tools, products, hygiene, and the design of a makeup kit, among others. Apart from Cape Town, the institution has branches in Durban and Gauteng where learners can study 2, 4, and 8 days, full-time, advanced, private, and part-time cosmetics and hairstyling courses.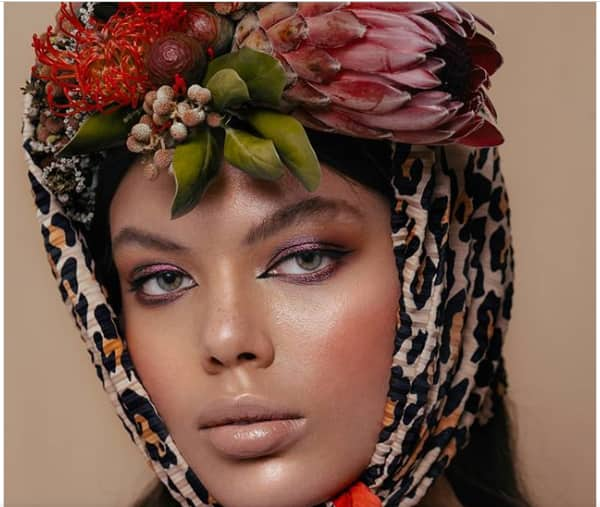 With a studio located on 32 Jamieson Street, Gardens, Cape Town, the school offers various courses under different categories between level 0 and level 3. There are flexible classes to accommodate your busy schedule
Makeup For Myself: Express Course -R4,100 (3 days)
Beginner's Course -R16,500 (12 days)
Short Course -R14,500 (5 days)
Intermediate Course - R12,500 (5 days)
Bridal Intermediate Course - R12,500 (5 days)
Advanced Course: Mua Boost - R17,500 (5 days)
Make up courses in Pretoria and Johannesburg
Some of the best beauty schools offering competitive make up courses Pretoria and Jo'burg include:
Make-Up Designory (MUD) institution
Located on Brooklyn Mall, Shop 215, Corner of Veale & Fehrsen Rd, New Muckleneuk, Pretoria, Gauteng, MUD has other studios in Johannesburg, Durban, and Cape Town. Some of the individual courses offered are in the following areas:
Airbrush
Beauty Essentials
Bridal Make-up
Essentials of Hairstyling
High Fashion Make-up Trends
Portfolio Development
Special Make-up Effects
Studio Make-up
Face to Face Beauty and Makeup Design School
With more than 50 years experience, the school is leading in offering different short courses in Jo'burg and beyond. Courses include:
Customary Airbrush Make-up
Special Occasion Make-up: Day, Evening & Bridal
Image Consultancy (including Special Occasion Make-up)
Makeup and Design Artistry
1st, 2nd, and 3rd-year beauty therapy
Vizio is located on almost all continents and offers courses at the intro, master, premier, and Elite levels. In South Africa, they are located in Johannesburg, Cape Town, Pretoria, and Durban. You can undertake the courses online, under the able supervision of famous celebrity cosmetics maestros. Courses include:
eBook
Face Charts
Color Theory
Face Structure
Natural, Cat Eye, and Smokey Eye Makeup
HD Makeup Kit
Unlimited Access
Pro Cosmetic Discounts
Contour, Highlight & Blend
Professional Brush Set 24pc
How To Build Pro Makeup Kit
Celebrity Makeup Artists Feedback
Desktop / Laptop / Smartphone / Tablet
How To Use 24 Pro Brush Set
Runway, Editorial, and Hollywood Celebrity Makeup
Brush Sanitizing
Sanitation Guidelines
Eyeliner Techniques
Blending Techniques
Choosing Foundation
History of Makeup
80s, Mens, Fake Blood, and Vintage Makeup
Eyebrow Shaping
Latex Techniques
Learn Airbrush Tools
Airbrush Application
Lip Liner Techniques
Zombie Makeup Look
Professional Certification
False Eyelash Application
Eye Shadow Colors | Layering
Foundation Types | Top Picks
Makeup Products Top Picks
Special SFX Makeup Looks
Makeup Artist Marketing / Social
Blush | Lipstick For Various Skin Tones
10 Must-Know Hollywood Celebrity Makeup Artist Tips
Institute of Make Up Artistry
The institution offers a diploma course on Makeup Artistry. Although physically located in Leslie Road, Fourways, Johannesburg, 2191, the school offers this course 100% online, therefore you can gain professional skills on a flexible study approach. The program has 12 detailed modules as well as 12 assignments, and a personal tutor is assigned to you. You can sign up today for as little as R458.29 weekly, or pay a lump sum of R9,999 for the entire course.
Websites for online make-up courses
Apart from the institutions above with studios in SA, you can enrol for online courses in the following high-ranking institutions:
MasterClass with Bobbi Brown
Udemy
Fiverr
SkillShare.com
Takelessons.com
QC Makeup Academy
The Beauty Academy
Brain Michelle Beauty
Nakeah Academy of Makeup
MKC Beauty Academy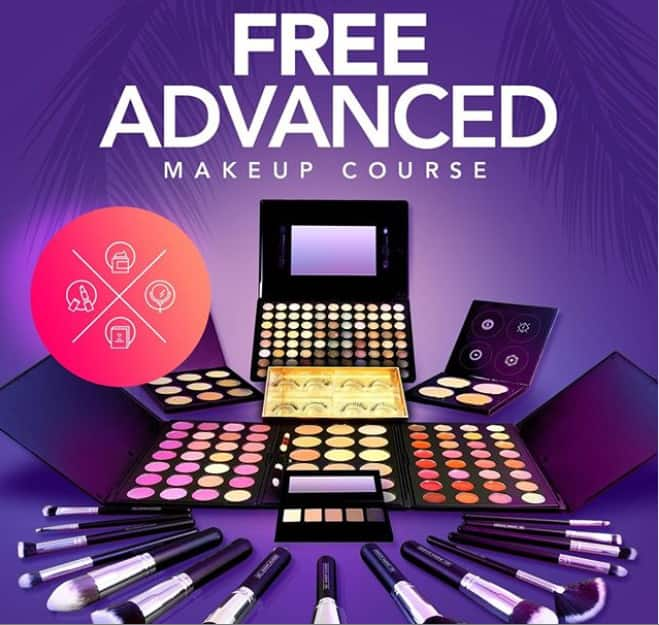 FAQ on cosmetics courses South Africa
Enrolling for cosmetics and beauty classes is a big decision that one should take on after considering the following;
Is makeup artist a good career option?
Cosmetics and beauty studies are useful because they unlock endless possibilities. The certification empowers one to become a fashion trend artist in line with product development, beauty, and skin science. Furthermore, these courses pay well with the alternative of becoming a self-employed worker.
What is the study of makeup called?
Studying makeup and its applications is called cosmetology. Those applying beauty products and analyzing skin are called cosmetologists.
How long are makeup courses?
The time required to complete makeup courses varies significantly from days to years. Standalone courses usually take a shorter period to complete, while full package courses can take up to two or three years in some schools.
How much does a full face of makeup cost?
The cost of completing cosmetics and beauty courses depends on the level of study, duration, and complexity. It takes between R800 and R20,000 to complete most short makeup courses. Your budget could be higher for advanced classes depending on the school and course.
READ ALSO: 15 best lipstick brands in the world 2020
The beauty industry is evergreen with satisfactory returns on investment. Professional cosmetologists are always on demand for individual and institutional makeup needs. For this reason, make up courses and online training programs are highly competitive and fashionable.
READ ALSO:
15 best makeup kits and their prices 2020
List of best free online courses South Africa 2020
10 South African male models who are world class
Source: Briefly News