Who is Nambitha Ben Mazwi? Nambitha Ben-Mazwi is a South Africa actress, businesswoman, MC, and presenter on TV and radio. She is best known for her role as Lulama in the show Broken Vows, which airs on eTV. If not from Broken Vows, then you surely know her as Shado on eTV's Scandal!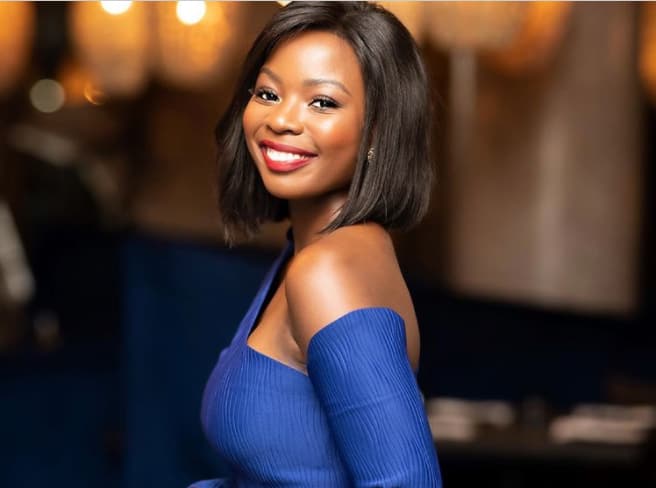 Affectionately known as Lady Nam, the actress struggled from a humble beginning to make it to the very top. The circumstances of her ascension are interesting because she had to quit the corporate world to follow her passion, acting. How old is Nambitha Mazwi? Find out details of Nambitha Ben-Mazwi origin and age, among others, in this detailed biography.
Nambitha Ben-Mazwi profile summary
Full name: Nambitha Ben-Mazwi
Nambitha Ben-Mazwi born: 1st December 1988
Place of birth: New Brighton, Port Elizabeth, Eastern Cape, South Africa
Nambitha Ben-Mazwi age: will be 32 years old later in 2020
Nationality: South African
Nambitha Ben-Mazwi Instagram: @ladynam_bm
Facebook: @Nambitha.LadyNam.BM
Twitter: @LadyNam_BM
Relationship status: Single
Occupation: Actress, businesswoman, broadcaster, and MC
Contact: Nashoda@mlasa.com
Famous for: Her role as Lulama the show on e.tv's Broken Vows
READ ALSO: Denise Zimba biography: age, pregnancy, fiance, husband, high school, generations and Instagram
Nambitha Ben-Mazwi biography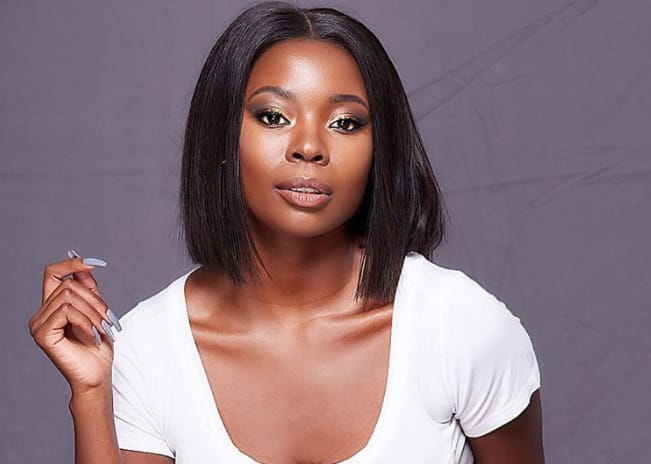 The Eastern-Cape native grew up with a supportive Nambitha Ben-Mazwi family. Nambitha Ben-Mazwi parents taught their inquisitive daughter humility and hard work. Her late uncle, Winston Ntshona (who performed alongside Dr John Kani among other theatre maestros), influenced her love for the arts.
Her family members and those who have known her for a long time call her Nampo. Lady Nam joined the Eastern Cape Children's Choir at the age of 12 years, and this gave her the chance to tour Europe. She also took part in musicals, where she got to sing and act.
Nambitha Ben-Mazwi education
The actress went to Collegiate Girls High School. In 2005, she joined Russell Road College in Port Elizabeth for her Small Business Management Diploma. She then moved to Cape Town, where she joined the University of Cape Town in 2007 for her Degree in Business Science, which she obtained in 2009. She then did her honours and graduated in 2010.
Career
Lady Nam laid down the foundations for her career back at the University of Cape Town by participating in the various societies and activities. Going by Nambitha Ben-Mazwi LinkedIn, she has been working as an actress and broadcaster for Moonyeenn Lee Artists (JHB) Samantha Berhardi Artists (CPT) from 2007 to date.
In her role as actress and broadcaster, she has made several milestones, such as being the 2010 FIFA Soccer World Cup MTN Host/MC. She has also been the TV commercial brand lead for big firms like Tecno Nigeria and PEP Brandi Hair.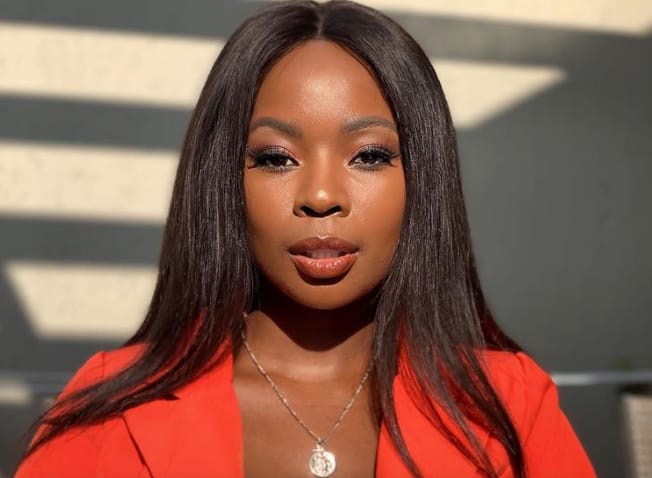 Between 2011 and 2012, Lady Nam was employed as an Events and Social Media Executive for six months by Brandnew Marketing in Cape Town. She then joined the Meltwater Group, a software firm, as a business strategist from January to December 2012. Due to the long working hours, she could not pursue her other interests. She had the opportunity to move to the company's New York office for another position, but she quit and moved to New York on her own to focus on her acting career.
She joined New York City's Comedy Club, and she got a guest spot on the Aljazeera Live show, Viewpoint, hosted by John Fugelsang. In the show, she aired her views on SA and the accomplishments of Nelson Mandela. She also got the chance to play the role of Tamara in the show Black Mirror, which is based on the similar-named UK series and remade by Netflix. Additionally, she did different events as a presenter and MC.
In June 2013, she opted to come back to SA and pursue acting. Her door opened in 2014 when she got the part of Busi on eKasi+ and eTV's Traffic's season 2. She then got a job at Heart FM's marketing department.
In 2015, Nambitha was added as a wildcard entry to the Top 11 in SABC 3 Presenter Search. She then moved to Jo'burg for acting opportunities, and in December 2015, she got her first lead role on Mzansi Magic drama series, Doubt, as Unathi Mweli. The following year, she got the role of Lulama in Broken Vows, which aired between April 2017 and April 2018.
She played Nandi in the BET show Madiba in 2017 that aired on Discovery Chanel. This enabled her to brush shoulders with Holywood heavyweights such as Laurence Fishburne. In 2019, Lady Nam landed the part of Chardonay on Scandal!
Who plays Shaquisha in the Queen? Nambitha Ben-Mazwi The Queen role as New York-born African-American, Shaqueesha, was first aired on 6th January 2020. This was a challenging role that enabled her to access parts of her that she never knew existed.
TV roles
Her other roles not mentioned above include:
2016- The Weekend Edition - Season 1 as Field Presenter (Herself)
2018- Diamond City - Season 1 as Benathi
2019- Grassroots - Season 1 as Bontle
Acting aside, she has done corporate jobs for OXOSI in New York, Social Bodega (SOBO) in Florida, and Vida Mobile in Cape Town, among others.
She Speaks by Lady Nam
Nambitha intends to use her career to enhance the lives of other women. As a result, she started She Speaks in 2018, which is a woman empowerment program that promotes self-love. She hosts events where women can share their experiences in safe spaces.
Nambitha Ben-Mazwi husband
Is Nambitha Ben-Mazwi married? No. On Instagram last year, the actress confessed that she was taking a year off dating to heal, thus explaining why she is single. The break has helped her heal, grow a better relationship with God, and even taught her how to love herself.
Nambitha Ben-Mazwi endometriosis
A few months ago, it was not all good news for the actress as she was diagnosed with stage 1 endometriosis and needed emergency surgery. This is a condition that causes the womb lining (the endometrium) to be displaced out of the uterine cavity. She had her surgery on 25th May 2020, and she was extremely grateful to God, Nambitha Ben-Mazwi family, and her friends for the love and support. Once she is ready, she will share more details on the matter.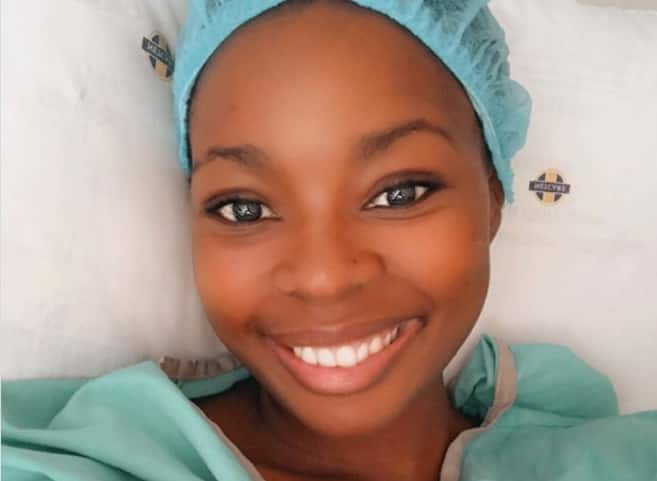 Latest news
In other recent good news, Lady Nam featured in Beyonce's Black Is King musical film and visual album. She was handpicked for the big project, a clear indication that nothing is impossible. Indeed, Nambitha is an ambitious, strategic, and a result-oriented self-starter who is flying high Mzansis flag internationally.
Even with the sad news of Nambitha Ben-Mazwi illness earlier this year, it is amazing that her career is thriving. She is truly a role model to upcoming talents and a beacon of hope to women. We wish her all the best in her future endeavours.
READ ALSO: Pearl Thusi (Queen Sono) biography: age, boyfriend, daughter, sister, parents and net worth
Last week, briefly.co.za profiled Pearl Thusi. Officially known as Sithembile Xola Pearl Thusi, the celebrity is the daughter of Bhekizizwe Thusi. The gorgeous multi-talented actress has realized her success through hard work.
The 32-year-old Pearl Thusi is a native of Kwazulu Natal. She has a daughter with SABC's football anchor, Walter Mokoena. She dated Robert Marawa but they broke up in 2017.
READ ALSO:
Kajal Maharaj bio, family, soapies, movies
Facts about Stella Immanuel - alleged American quack Covid-19 doctor
Justin Shonga bio: age, nationality, stats, salary, contract, car, profile