African songs with 100 million views on YouTube
South Africans were jubilant when Master KG ft Nomcebo's song, Jerusalema, hit 100 million views within a few months after its release. The excellent performance of this song raises the question about the future of African music on the international level. African music has received great reception globally in recent years. There are many African songs with 100 million views on YouTube.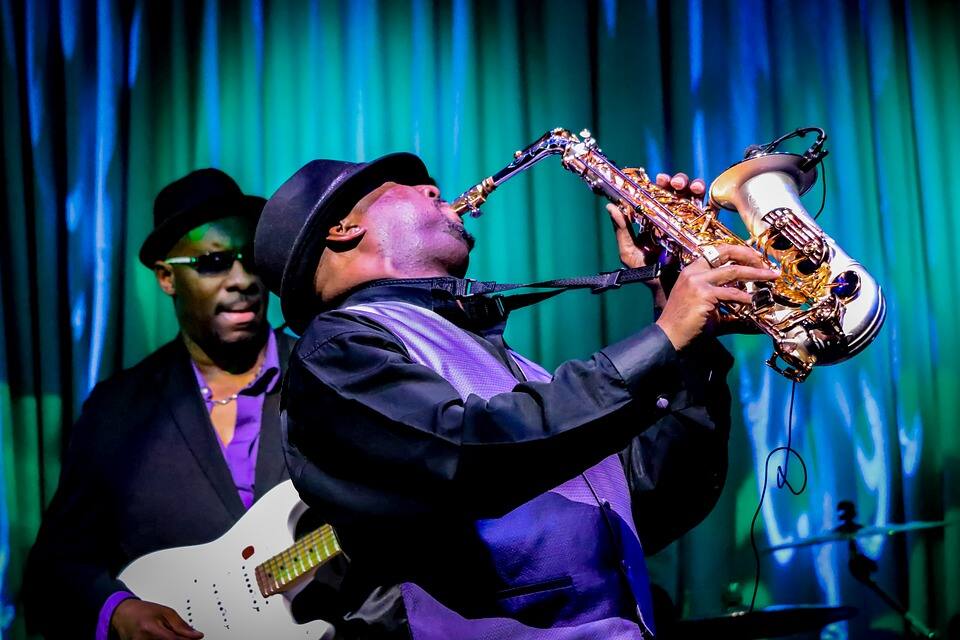 More African singers collaborate among themselves and with international singers to increase their audience. Others do great without collaborations, which means that the time for Africa to shine worldwide has come. Most of these prominent artists own music production companies and initiatives that help local uprising musicians.
African songs with 100 million views on YouTube
A mixture of modern and cultural beats with foreign and local languages in African songs bring out outstanding Afro-pop music. What is the most viewed African music video on YouTube 2020? Diamond Platinumz 1 billion views on YouTube, has been a game-changer in East Africa's music industry.
Diamond is an African artist with the most views on YouTube in 2020 because East Africa loves his romantic Bongo Flava music. Jeje, a 2020 single release, is among Diamond Platinumz songs that excite masses.
Although the Tanzanian pop star and WCB president was the first artist in sub-Saharan African to get a billion views, he is not the only most viewed African artist on YouTube 2020. Many African singers whose songs have more views on YouTube attract enormous multitudes of fans from other continents. Below is a list of the artists and their songs.
1. Jerusalema by Master KG ft Nomcebo (186 million) — South Africa
READ ALSO: Emtee on the lookout for a new studio to finish recording his next album
The song is barely a year old, yet it has over 186 million views, and the numbers will keep increasing. The global TikTok challenges for this song have played a key role in boosting the number of views and its success.
2. On the Low by Burna Boy (159 million) — Nigeria
Burna Boy did not disappoint his fans in this song. Angelina's addictive love cools his heart. You can dance to this song for hours without getting tired.
3. Baby On Fire by Die Antwoord (253 million) — South Africa
The controversial prayer at the beginning of the song raises questions about Die Antwoord's beliefs. A family holds hands to pray before they have a meal, and the girl gives thanks to the Lord for her prospering career and creating Satan.
4. Djadja by Aya Nakamura (686 million) — Mali
Aya Nakamura is from Bamako, Malian. She is one of Nothern Africa's stars with a vast audience in the Middle East, and most of her songs are in French.
5. Mad Over You by Runtown (112 million) — Nigeria
READ ALSO: Bontle Smith bio: age, husband, family, dancing, pictures, videos, profile
The song creates a warm environment for you to relax with a glass of wine or coffee as you listen to its beautiful lyrics. In the song, the man persuades a lady who has rejected his marriage proposal.
6. Magic In The Air by Magic System (303 million) — Ivory Coast
Magic System sings about how football magic fills the air. Soccer fans love this song so much because they understand better how it feels when a match starts and ends.
7. Bella by Maître Gims (466 million) — DRC
Maître Gims was born in Kinshasa Congo, but he lives in France and Morocco. He is also a rapper and songwriter and one of the most influential singers in Congo. This song is about a beautiful girl called Bella. Men in all the villages she visits fall in love with her, including Maître Gims.
8. I Fink U Freeky by Die Antwoord (157 million) — South Africa
The props and lights in this song showcase unique artistry. Everything was put together keenly to ensure that the audience could get the top-notch entertainment.
9. Pana by Tekno (138 million) — Nigeria
Tekno's melodious voice and the beats of the song are a perfect combination. In the love song, he promises to go to church to win the lady's heart.
10. Fall by Davido (184 million) — Nigeria
READ ALSO: Yonda Thomas bio: Age, daughter, parents, education, seriously single, pics, profile
Although Davido is one of Diamond Platnumz's top competitors from Nigeria, the two released a remix of Diamond's song, Number One, six years ago. Which Nigerian song has the highest YouTube views? There are several Nigerian songs with millions of views on YouTube, but Fall by Davido takes the leading position in 2020.
Frequently asked questions
Achievements of African music artists instil pride in Africans. Here are answers to a few frequently asked questions about Africa's music industry. Read them to find out something interesting.
Which African artist has the highest views on YouTube?
Diamond Platnumz got a billion views on YouTube early this year from a combination of songs including the 2020 hit song, Jeje. His YouTube account has over 3.6 million subscribers.
Who are the richest musicians in Africa 2020?
The wealthiest musicians in Africa based on their net worth include:
Youssou N'Dour ($145 - $150 million) - Senegalese
Akon ($80 million) - American/ Senegalese
Black Coffee ($60 million) - South African
Don Jazzy ($30 million) - Nigerian
Wizkid ($20 million) - Nigerian
Rudeboy ($16.1 million) - Nigerian
Davido ($16 million) - Nigerian
Mr P ($15.2 million) - Nigerian
2Face Idibia ($15 million) - Nigerian
D Banj ($11 million) - Nigerian
READ ALSO: Sun El Musician bio: age, real name, girlfriend, family, songs, album, nominations, awards
Who is the best artist in Africa 2020?
According to CNN, below are the top ten most prominent musicians in Africa in 2020:
Burna Boy from Nigeria
Angelique Kidjo from Benin
Diamond Platnumz from Tanzania
Yemi Alade from Nigeria
Tiwa Savage from Nigeria
Wizkid from Nigeria
Mr.Eazi from Nigeria
Sho Madjozi from South Africa
Busiswa Gqulu from South Africa
Slapdee from Zambia
African songs with 100 million views on YouTube uniquely connect the younger and older generation and Africa to other continents. Africa will be the powerhouse of music someday if its artists continue to grow while uplifting each other.
READ ALSO: Eish: Hilarious clip of man rejecting woman's advances goes viral
Briefly.co.za posted a hilarious clip of a lady trying to kiss a man. The man ignored her. Mzansi believes that the lady did not do her research well. If she had done her homework, she would have figured out whether the man likes a public display of affection or not. Read the story to find out how the drama ended.
READ ALSO:
Sjava stuns crowd with performance, Social media investigators react
Mr Smeg shoots his shot with Boity and Mzansi is not impressed
Relieved man rewards taxi driver who returned his lost phone
Source: Briefly.co.za