Famous South African rock bands
Do you love rock music? This article discusses some notable South African rock bands whose impact has been felt throughout the country. The presence of these South African music groups at festivals and different occasions electrifies the air because of the fantastic ways through which they entertain their listeners. Besides, you will also get to know famous SA bands as well as some contemporary songs that have gone viral since their release across the nation.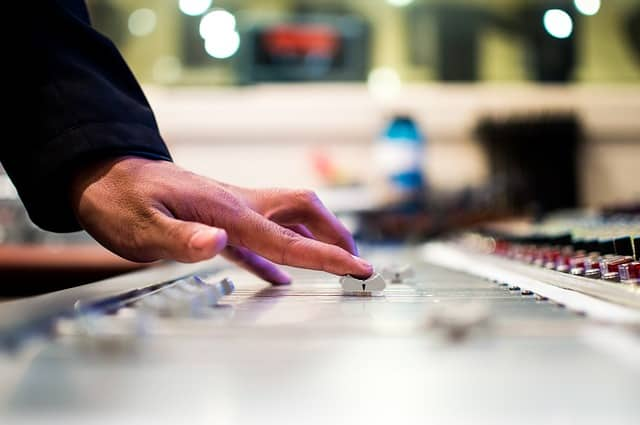 Among other things, South Africans are known for their love for music. The music entertainment industry has lots of star-artistes that have rocked the international community. Interestingly, while some of these rock stars are no more, others are emerging, and with the rate with which they are moving, anyone will attest to the fact that South Africa is not only blessed with natural resources, but also with talents. Therefore, while various SA bands are known for their traditional and pop music, we take a look at the rock music bands.
Best South African rock bands
1. Just Jinjer
Formerly known as Just Jinger, Just Jinjer is one of the most famous South African bands in the history of South Africa with sales of more than 250,000 units of their CDs. Among others, the band has performed with Def Leppard, Counting Crows, and U2 in addition to playing in various venues as well, including Dubai and UK.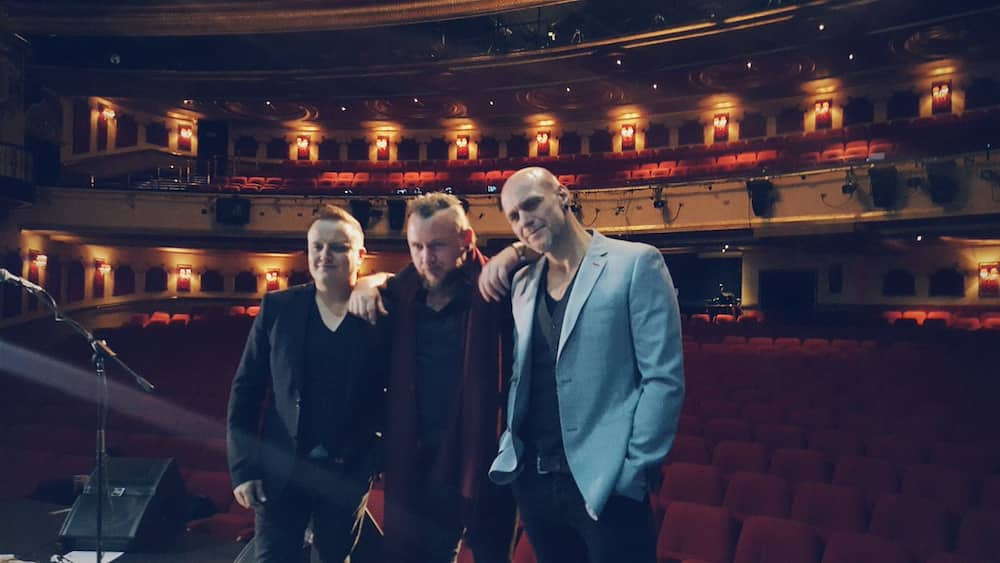 READ ALSO: Tony Yengeni biography: age, car, new car, house and net worth
Their debut album "All Comes Round" was the best-selling rock album in the country's history while their second-released album, Something for Now, got certified gold within three weeks after it was released. So far, the two albums that they released have received platinum certifications.
2. Mafikizolo
Mafikizolo is a musical band that has existed for some time now. The group started as a kwaito group. Among various South African bands, this band remains one of the most celebrated ones. The band launched out initially with three singers who are Nhlanhla Nciza, Theo Kgosinkwe, and Tebogo Madingoane. Unfortunately, Madingoane died on the 14th of February, 2004, and in the same year, their self-titled album 'Mafikizolo' was released.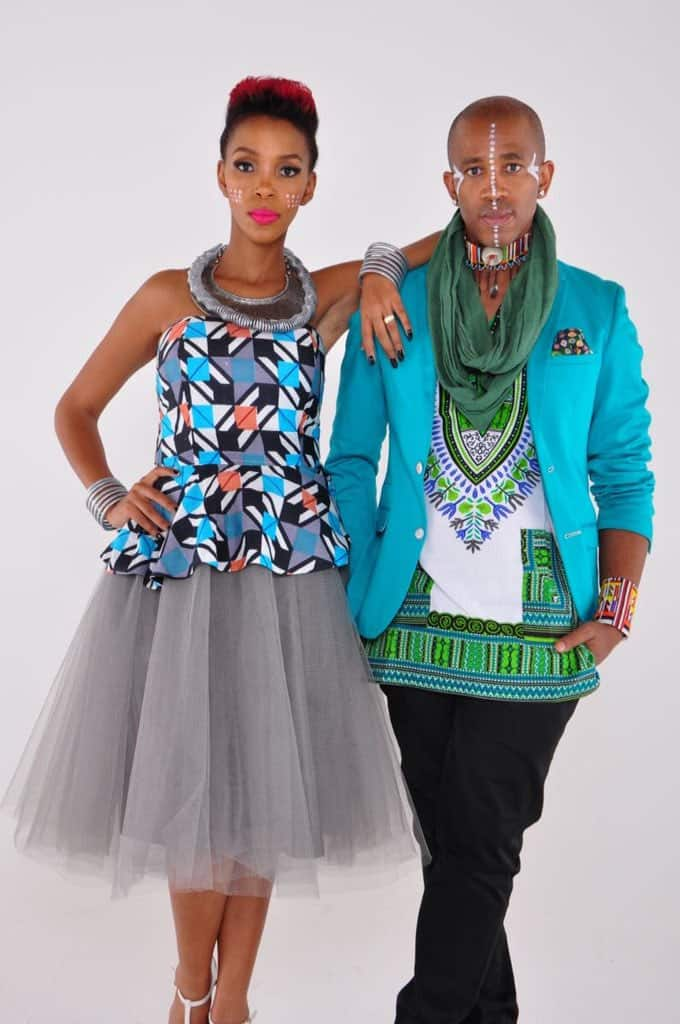 So far, the group has won the South African Music Award (SAMA) several times, including Best Duo or Group of the Year awards. Specifically, in 2013, the group released an album titled Reunited, which had significant success. The album got 12 SAMAs in a night among other nominations and awards.
3. The Narrow
In 2002, the coming together of bassist Jow Feldtmann, guitarists Emile, Sid, and the drummer Nelius de Lange led to the formation of The Narrow. Then, Hanu de Jong came onboard as the vocalist, making the band complete. In early 2003, the band's debut album Self Conscious was released, and it ended up receiving wide critical acclaim as well as a nomination for South African Music Awards (SAMA).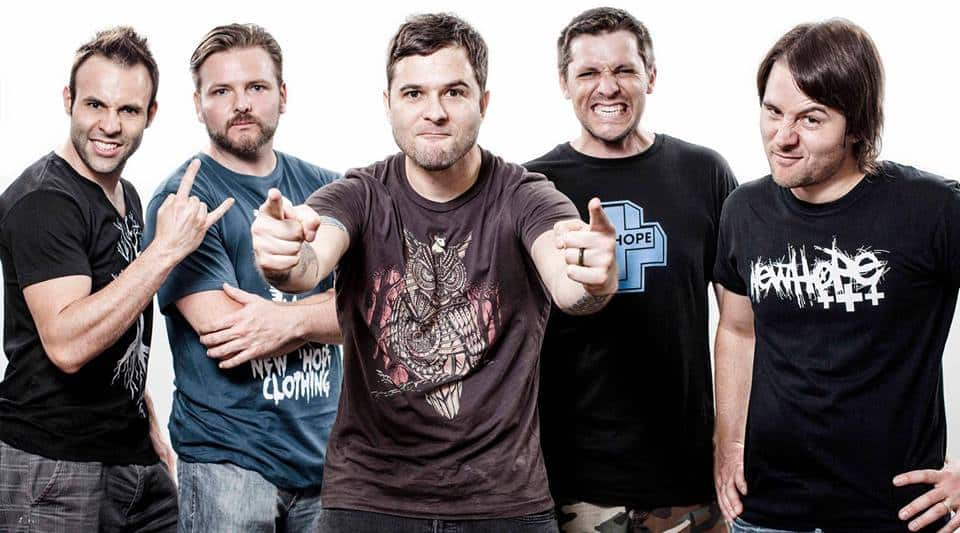 Also, after they released their next album Travellers in 2004, it got nominated for SAMA again, while "Lonely-Lonely", a track in the album, has made the group more popular. So far, when it comes to energetic and intense live shows, the band is notable among other South Africa rock bands, and at the international level, their presence has been felt.
READ ALSO: Beyoncé accused of copying SA's Petite Noir in her Spirit music video
4. Springbok Nude Girls
Who is the most famous South African? When listing out notable South African bands, Springbok Nude Girls made it to the list. Also known as the Nude Girls or the Nudies, the group introduced punk rock, heavy metal, acid jazz, and ska into their songs, which gave them leverage among South African youth in the early 1990s. Consequently, the innovation made them among the most celebrated South African rock bands in the 90's.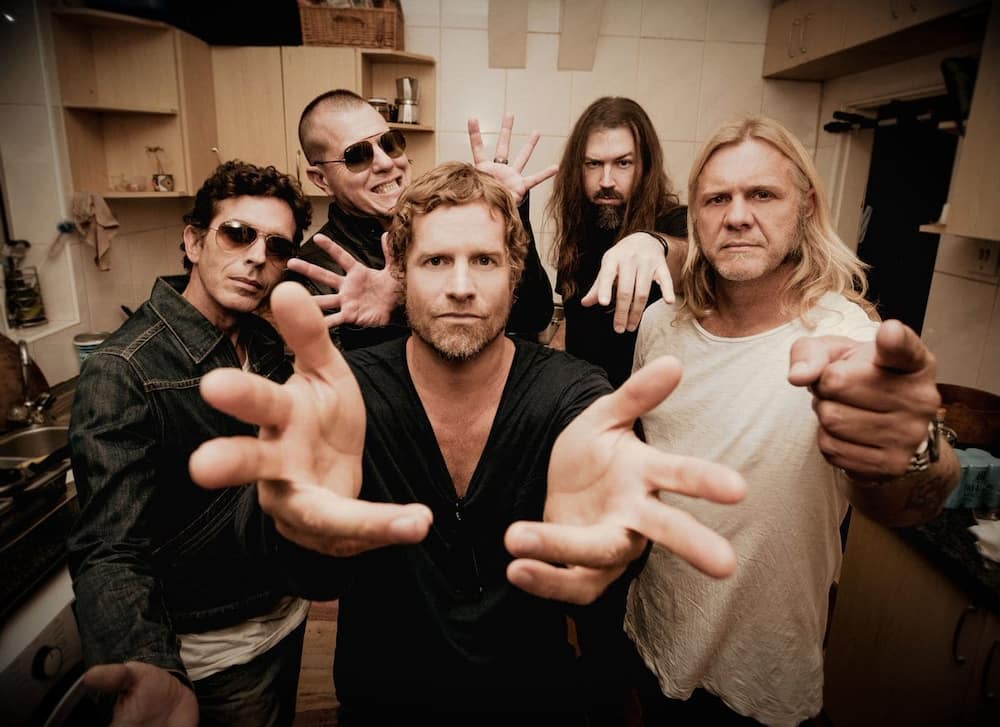 The girls toured extensively after playing their first big gig in September 1994, and in 2000, they won the South African Music Award (SAMA) for the Best Rock Album. Also, in a poll conducted by 5FM radio station, the band was voted for the Best South Africa rock band.
Afrikaans rock bands
5. Fokofpolisiekar
Fokofpolisiekar was formed in April 2003. The name was picked at first to shock the majorly conservative Afrikaner community, but because of the obscenity in the name, they also refer to them as Polisiekar or FPK. Their first released EP was in late 2003 with the title As Jy Met Vuur Speel Sal Jy Brand, which means If You Play With Fire You Will Get Burnt. A track in the album, Hemel op die Platteland, which means Heaven in the Countryside, went viral and became the first Afrikaans song that would be playlisted on the national radio station 5FM.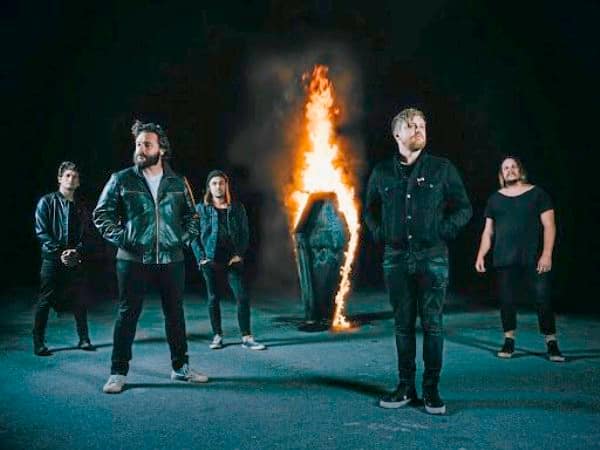 6. Foto na Dans
Foto na Dans in English means Photo After Dance. The five-piece Afrikaans rock band is fronted by Le-Roi Nel (vocals, guitar), a songwriter, a singer, and other South African rock music artists including John Havemann (bass), Dirkie Uys (drums), Neil Basson (lead guitar, vocals) and Alex Fourie (trumpet, keyboard). The group had three studio albums to their credit before they went on indefinite hiatus. Their works have also been nominated for South African Music Award (SAMA).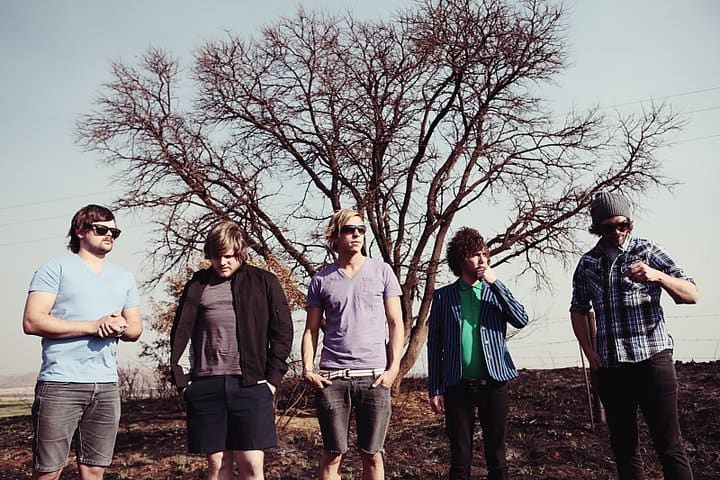 7. aKING
aKING is one of the most popular Afrikaans bands in South Africa. The Bellville-based group was formed by Jaco 'Snakehead' Venter and Hunter Kennedy in collaboration with Hennie Van Halen (bass) and Laudo Liebenberg (vocals and guitar) in November 2007. Their first released studio album titled Dutch Courage debuted in 2008, and after which, they released the second one titled Against All Odds in 2009.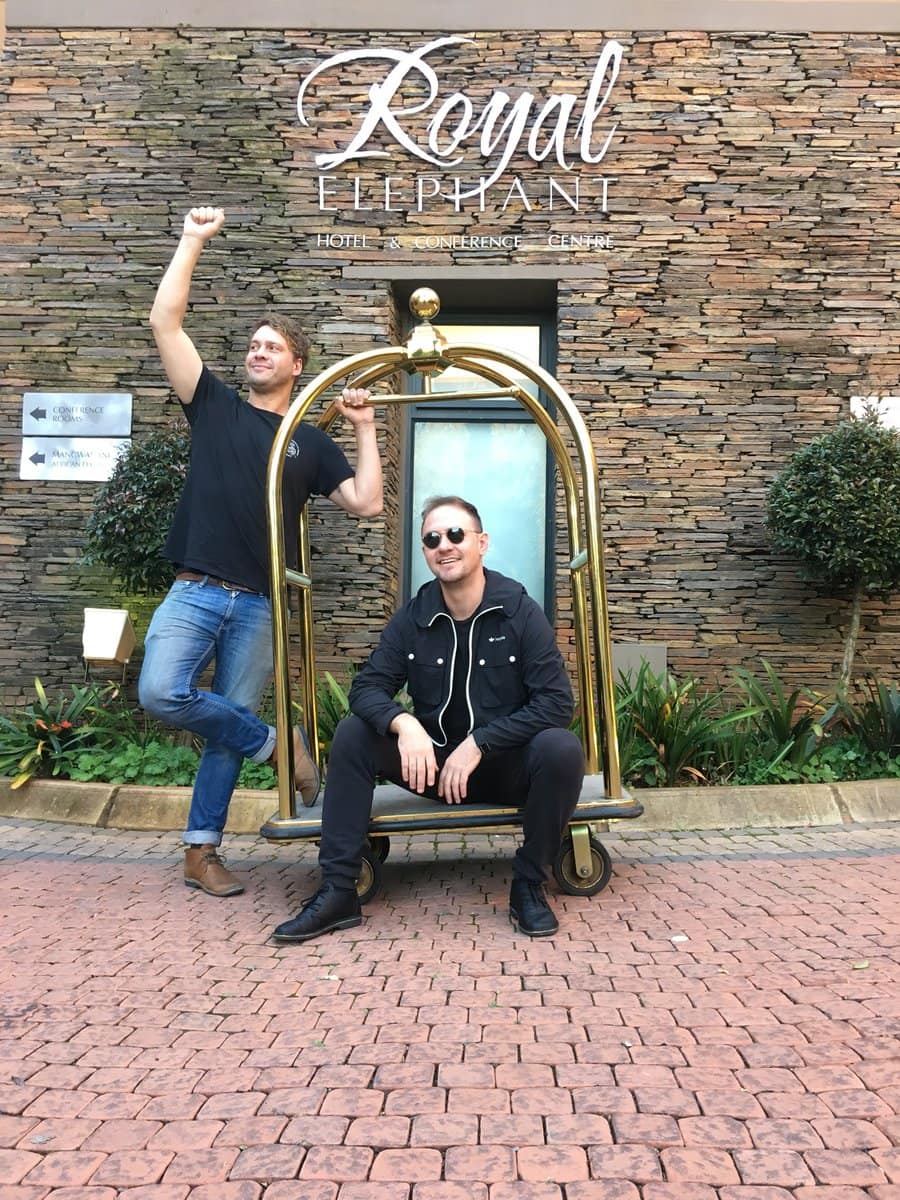 READ ALSO: Latest SA music hits 2018
The band is well recognised and celebrated in the country, and they have played in notable festivals including Coke Zero Fest and Oppikoppi Music Festival. Major South African radio stations including Kfm, 5fm, and campus radio have playlisted them.
List of South African indie rock bands
Among several South African indie rock music bands, the following are notable music bands whose songs you will desire to listen to over and over again without getting bored.
Springbok Nude Girls
Thys Nywerheid
Zebra & Giraffe
Ben Dey and the Concrete Lions
Al Bairre
The Sick-Leaves
Fire Through the Window (FTTW)
Top 10 South African songs
If you are looking for some of the top-rated songs in South Africa, the following are remarkable ones that have amassed millions of views since they were uploaded to the YouTube channel. These contemporary star-artistes are making waves across the country.
Nasty C - SMA (Vol. 1) ft. Rowlene
Vulindlela-Brenda Fassie
Distruction Boyz - Omunye ft Benny Maverick & Dladla Mshunqisi
Master KG - Skeleton Move (Feat. Zanda Zakuza)
Masaka Kids Africana Dancing Joy Of Togetherness ft 3wash_hip_hop & Karina Palmira
Prince Kaybee ft Busiswa & TNS - Banomoya
Mafikizolo - Love Potion
Prince Kaybee, LaSoulMates - Club Controller ft. TNS, Zanda Zakuza
Kwesta - Spirit ft. Wale
AKA - Fela In Versace ft. Kiddominant
There is no doubt in the fact that there is a great future in rock music considering the level of operation of these South African rock bands. As a rock music lover, you can check out the songs of any of the groups discussed above, and you will never have a dull moment listening to them.
READ ALSO: List of South African bands
Source: Briefly News