Bonang Mgwenya bio: age, qualifications, corruption case, bail, pictures
The arrest of Lieutenant General Bonang Mgwenya over fraud, corruption, theft, and money laundering took Mzansi by surprise. Bonang Mgwenya was accused of pocketing R500,000 kickbacks from an R200 million contract of supplying emergency warning equipment to the South African Police Service (SAPS) in 2017. Instrumentation for Traffic Law enforcement (Pty) Ltd was awarded the contract. It is alleged that the director of the named company, Vimpie Manthatha, had a close relationship with Mgwenya.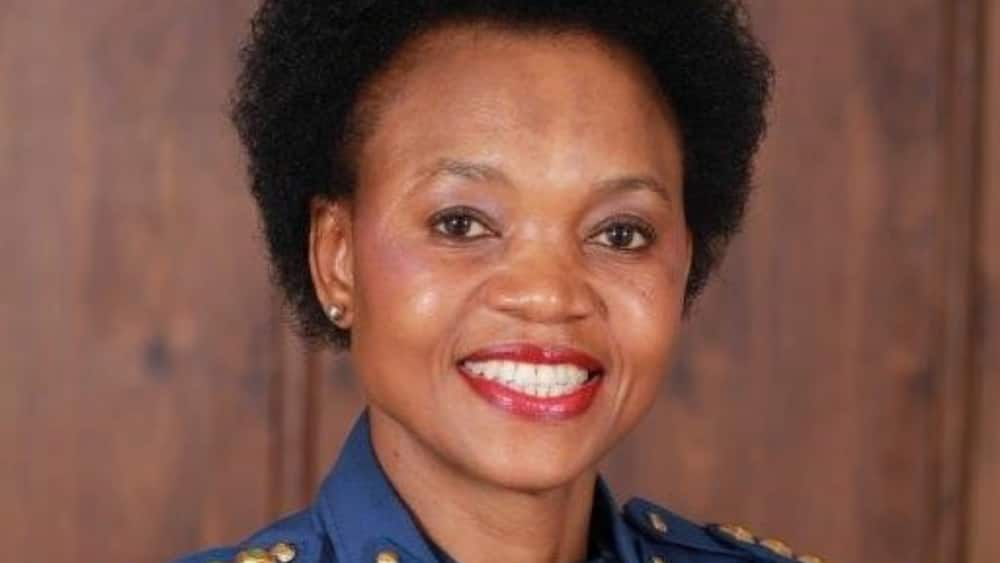 Who paid Bonang Mgwenya's bail? She applied for bail, and Palm Ridge Magistrates Court granted her R20,000. The ex Gauteng police deputy police commissioners, and the former acting police commissioner, Khomotsa Phahlane, were among the several senior police officials linked to the Bonang Mgwenya case. Bonang and the co-accusers will appear in court again on 16th November. The controversial and former boss of Gauteng Hawks, Shadrack Sibiya, paid the R20,000 bail for Lt Gen Bonang Mgwenya.
Bonang Mgwenya profile summary
Full name: Bonang Christina Mgwenya
Career: Deputy National Commissioner (Human Resource Management)
Nationality: South African
Bonang Mgwenya Twitter: @Bonang96908986o
Bonang Mgwenya biography
Major General Bonang Christina Mgwenya was appointed to hold the position of Chief Operations Officer in the office of the National Commissioner at the level of Lieutenant General as a Deputy National Commissioner on 26th August 2010.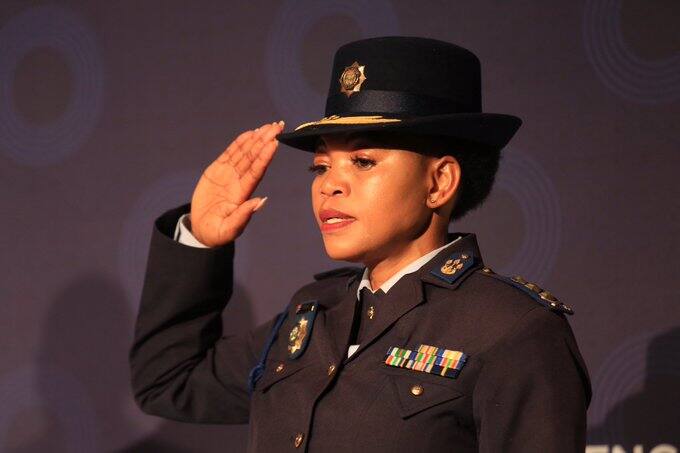 READ ALSO: ANC says it has paid back the money for controversial Zimbabwe trip
She served in the former Lebowa Police since 7th July 1986. In 1995, she was part of the team that formed the amalgamation with the South African Police Service. Lt General Bonang Mgwenya also worked in the Ministry of Safety and Security. She was appointed as the Chief of Staff and then redeployed to the South African Police Service in 2003.
She also served in various committees at the Head Office level. Bonang Mgwenya qualifications in academics include a diploma in Police Administration, a Bachelor of Arts in Police Science, and a Masters in Public Administration.
When was Bonang Mgwenya arrested?
The cops' raid happened on Monday, 12th October. They took her to Palm Ridge Magistrates Court in Johannesburg a few hours later. The SAPS was accused of taking part in the R191 million tender fraud, ignoring the competitive bidding process, and favouring Manthatha's company.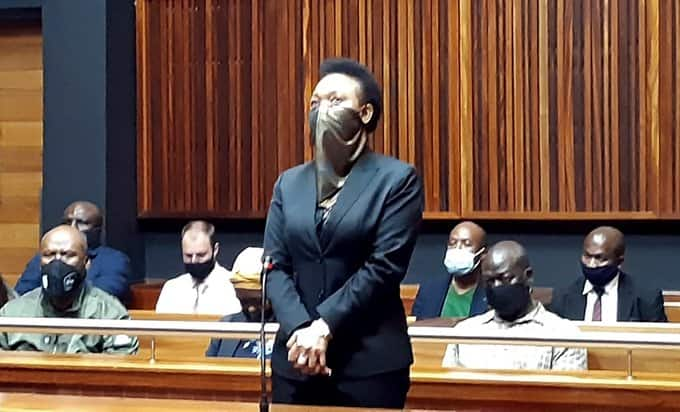 READ ALSO: High court gives the go-ahead for the impeachment of Busisiwe Mkhwebane
The company received R65 million, and the police seized the R440,000 luxury vehicle that Manthatha allegedly bought for Mgwenya. The R22 million payment was stopped in advance when the investigations kicked in.
Why did SAPS suspend Bonang Mgwenya from office in 2019?
The SAPS corruption case is not the first scandal Bonang has been involved in while holding the position of the Deputy National Commissioner. In 2019, she was suspended over misconduct that led to the abuse of authority. An anonymous informant accused Mgwenya of helping her son to acquire a fraudulent driving license for learners from a testing station that dealt in that illegal business.
Bonang Mgwenya pictures
According to her Twitter page, Bonang states that she is passionate about human nature and empowering women and children. Below are several pictures of her:
Bonang Mgwenya is an inspiration to women
Bonang's achievements motivate women in South Africa to join the police force and bring out their best performance. She is among the few females in top positions at SAPS.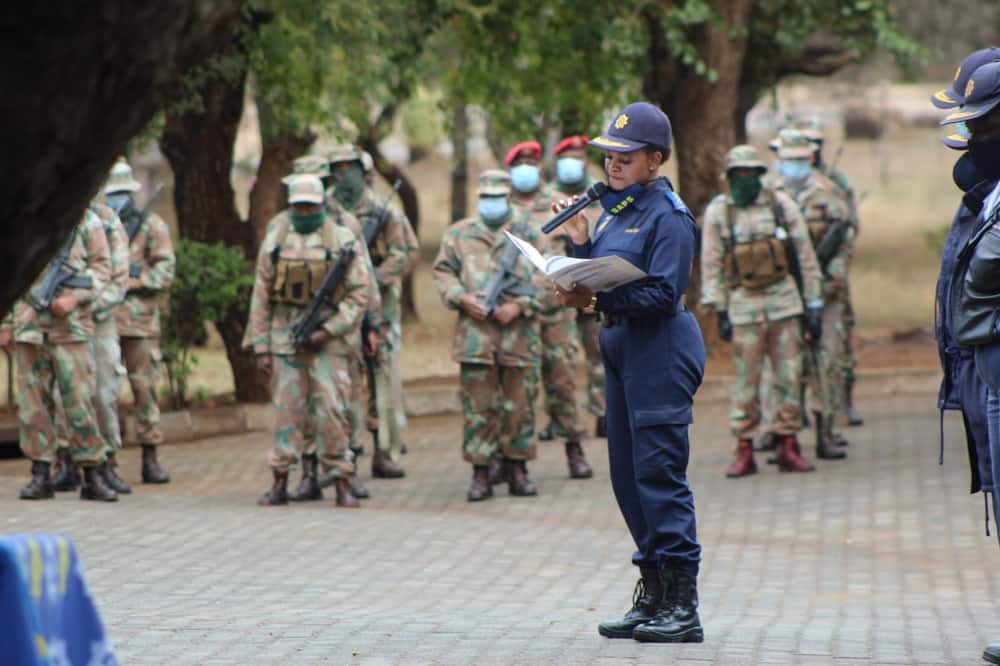 READ ALSO: Hawks arrest woman for R3m UIF relief fund fraud: Mzansi reacts
Mgwenya attended the 2018 Provincial ExcellenceAwards in East London
Mgwenya gave a touching speech at the ExcellenceAwards in November 2018. She congratulated the winners for the awards and appreciated their commitment to SAPS.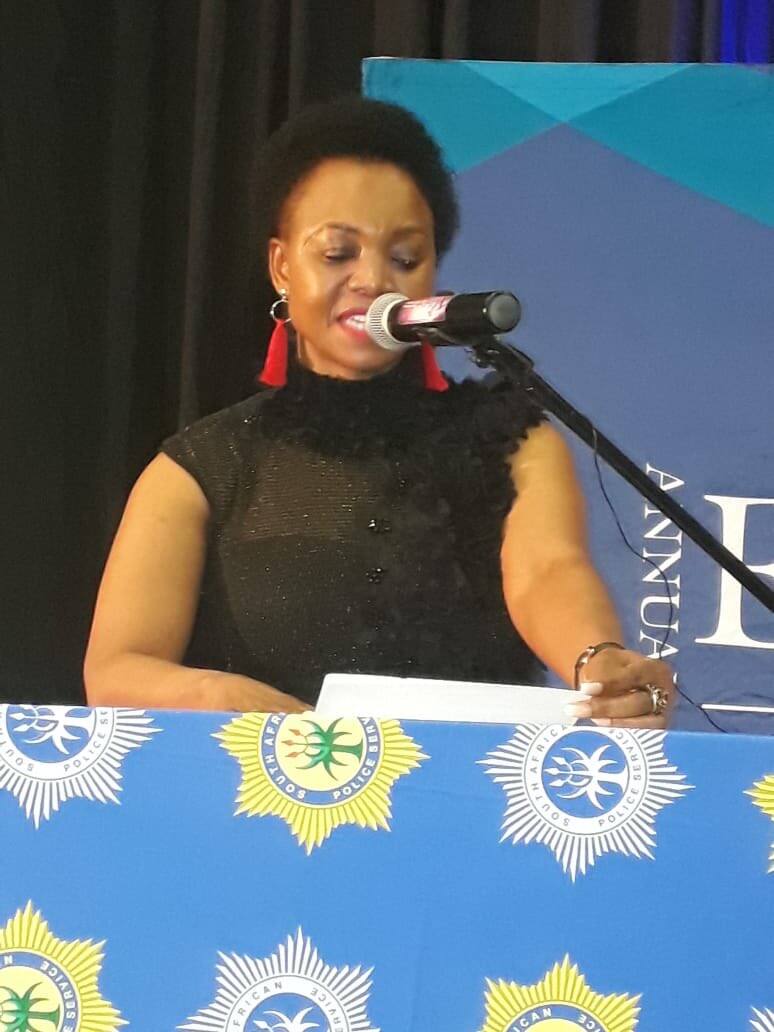 READ ALSO: SANDF: General Solly Shoke warns the army to stay away from politics
Bonang celebrated WomensMonth in Limpopo
In August 2019, Lt Gen Bonang Mgwenya joined theWomensMonth celebrations in Limpopo province. She appreciated the women's efforts and significant results they had achieved in fighting crime in the region.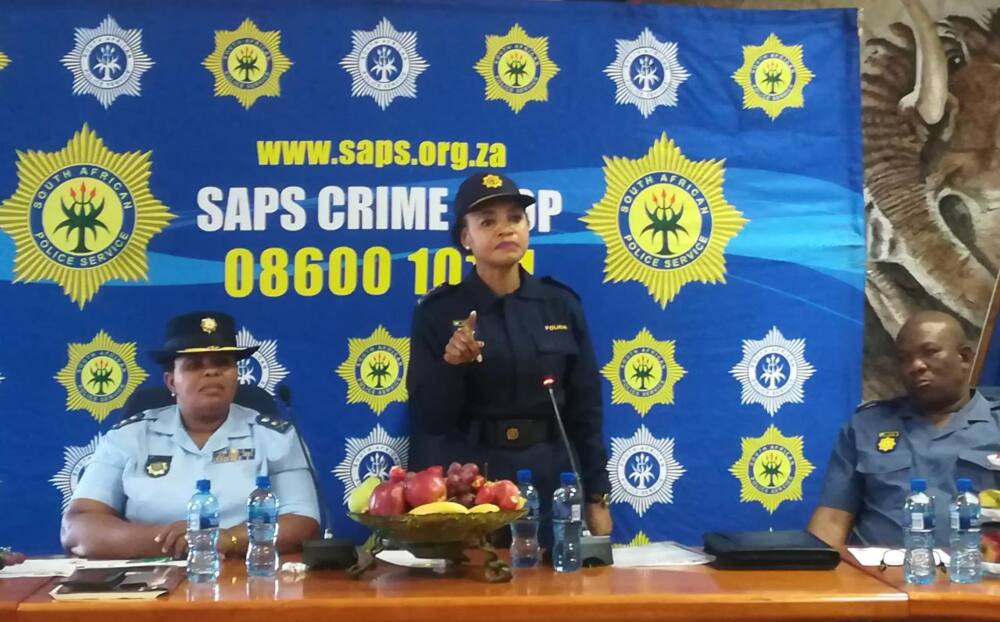 South Africans are waiting eagerly for the final verdict from the court concerning Bonang Mgwenya's case. Will the truth about the fishy tenders she has been accused of handling come out?
READ ALSO: Bangladeshi politician goes viral for uploading 10k photos at once
Briefly.co.za recently shared a hilarious story that will make your day. If you think some South African politicians use petty means to gain cheap fame and attention, you have not met the Bangladeshi politician who uploaded over 10k photos at once on social media.
Guinness World Records should record this Minister of Road Transport and Bridges Obaidul Quader as the first social media user to upload the highest number of pictures in a day. Can you beat this record? Yes, you can, and good luck!
READ ALSO:
Ntsiki Mazwai accuses black women of using wigs to feel pretty
Ntsiki Mazwai feels she's a perfect candidate for a political leader
Top 15 richest business owners ranked: black South African millionaires
Source: Briefly.co.za