Thulas Nxesi bio: age, children, spouse, education, UIF, qualifications, profile
Mr Thulas Nxesi serves in President Cyril Ramaphosa's cabinet as the South African Minister of Employment and Labour. He previously headed the Ministry of Public Works and the Ministry of Sports and Recreation. Professionally, Mr Thulas is a qualified teacher with a higher diploma in education.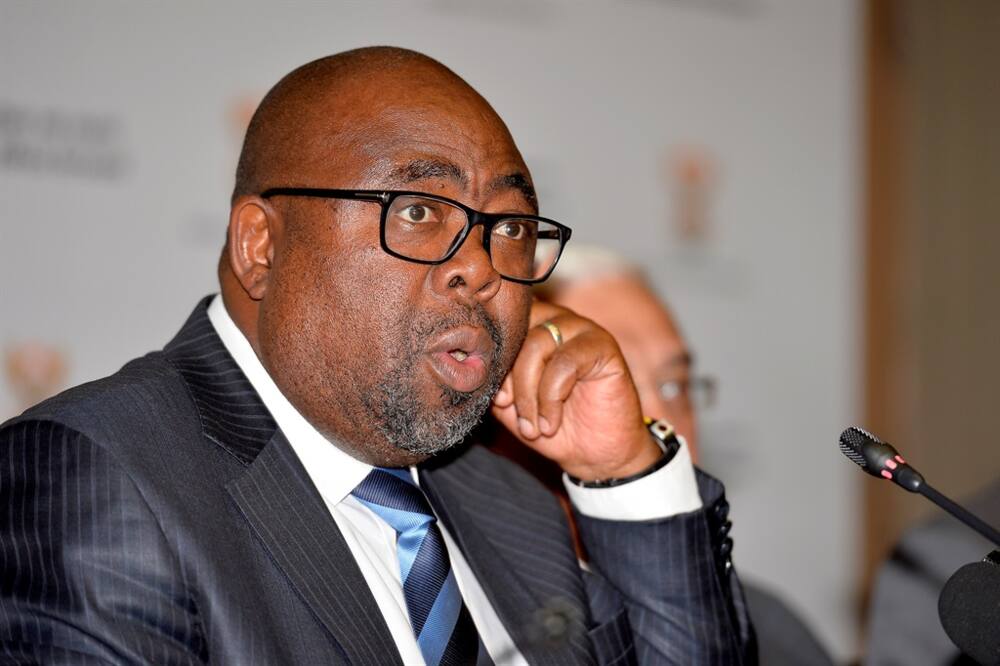 The Labour Minister has worked in the South African government since 2010 when he was appointed the Deputy Minister of Rural Development and Land Reform. How well do you know the politician? Below is a detailed Thulas Nxesi biography.
Thulas Nxesi profile summary
Full name: Mr Thembelani Waltermade 'Thulas' Nxesi
Date of birth: 1st January 1959
Thulas Nxesi age: 61 years old as of 2020
Nationality: South African
Occupation: Politician
Thulas Nxesi party: African National Congress (ANC)
Personal life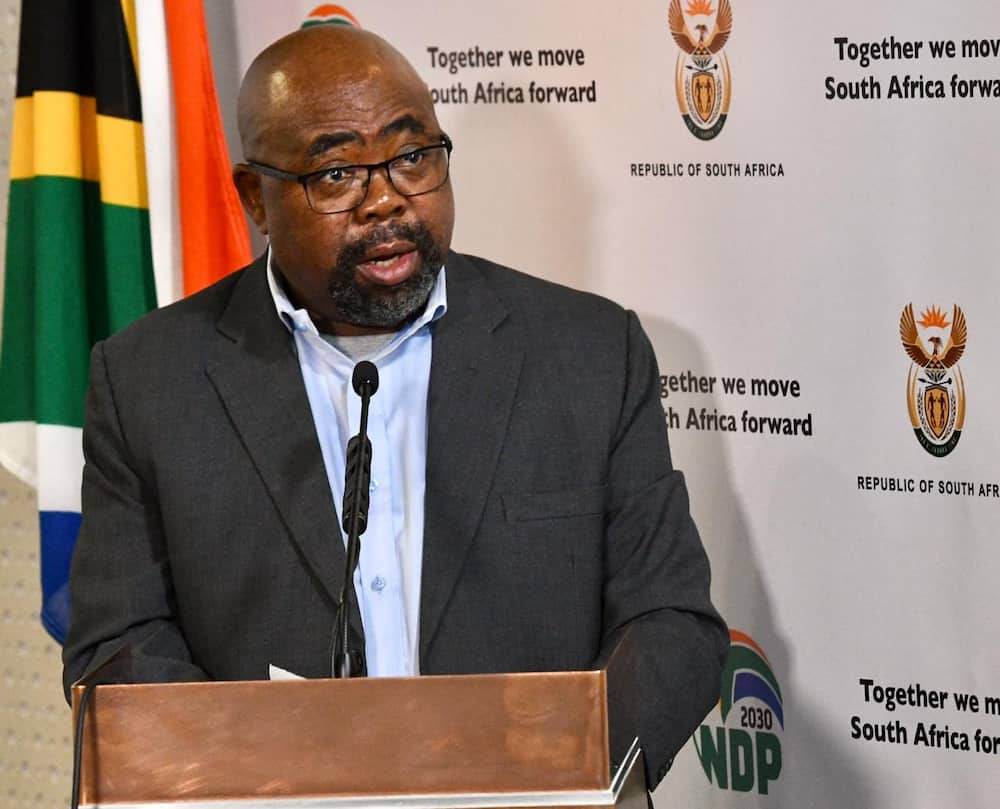 Mr Nxesi was born on 1st January 1959 in South Africa. Thulas Nxesi wife is called Sesi, the CEO of Education Seta. He had a daughter called Lona Nxesi, who died in June 2012 in a tragic car accident.
Thulas Nxesi education
Mr Thulas Nxesi graduated from the University of Fort Hare in 1983 with a Bachelor of Arts degree. He also studied at the University of Witwatersrand where he obtained a Bachelor of Education degree and at the University of South Africa where he graduated with a Higher Diploma in Education.
Political career
Mr Thembelani was appointed on 30th May 2019 by President Cyril Ramaphosa to the position of the Minister of Employment and Labour. Prior to that, he has held the following positions in the South African government.
February 2018 to May 2019: He was re-appointed as the Minister of Public Works of RSA.
March 2017 to February 2018: He held the position of the Minister of Sports and Recreation of RSA.
October 2011 to March 2017: He served as the Minister of Public Works of RSA for two terms.
November 2010 to October 2011: He was the Deputy Minister of Rural Development and Land Reform of RSA.
2009: ANC Member of Parliament
Mr Thembelani is a teacher by profession. He used to teach at Ikusasa Senior Secondary School from 1985 to 1990 where he also headed the department of Social Sciences. From 1990 to 2010, the Minister was the Assistant Secretary-General and the Secretary-General of the South African Democratic Teacher's Union (SADTU). He also held the position of the President of Education International (EI) as well as the Secretary of the National Education Union of South Africa (NEUSA).
Thulas Nxesi latest news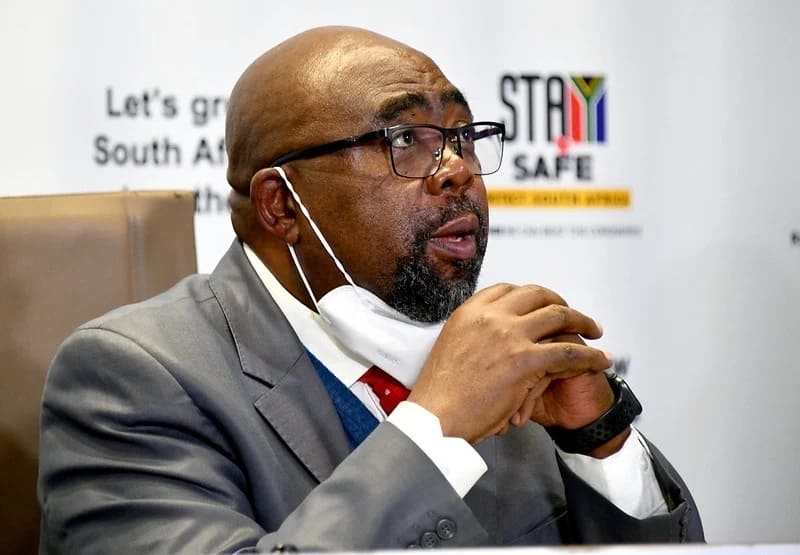 Thulas Nxesi ministry has continued to pay out the Unemployment Insurance Fund (UIF) to laid-off workers. In a statement he delivered on 20th October 2020, the minister revealed that over R49 billion had been distributed. Thulas Nxesi UIF relief disbursements were higher than projected due to the effects of the Covid-19 pandemic that led to the addition of the Temporary Employer Relief Scheme (TERS). He also revealed that about R3.5 billion wrongfully disbursed funds had been recovered while the UIF's Covid-19 TERS is helping save jobs.
The issue of foreigners' employment has also been an ongoing debate for some time. In an earlier interview with eNCA, the minister said that the government is working on ways to create new regulations to limit the employment of foreigners in the country. Statistics reveal that about 1.5 million South Africans lost their jobs because of Covid-19. This has led to citizens and activists expressing their anger on why foreigners hold strategic positions of power while locals with similar qualifications are sidelined.
Thulas Nxesi Nkandla scandal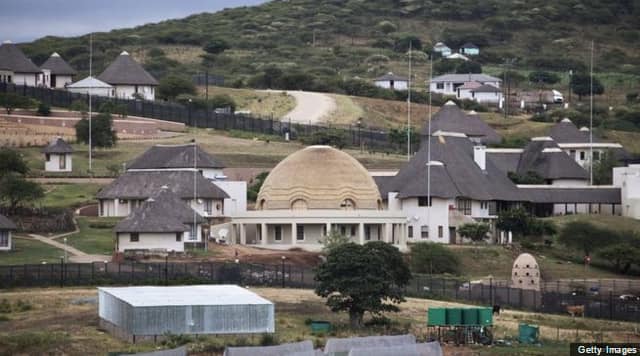 In 2012, Labour Minister Thulas Nxesi was accused of shielding the extent to which the then-President Jacob Zuma had benefited from massive state spending on his private residence in Nkandla. Over R200 million of taxpayers' money had been used. In 2016, Zuma took a loan of R7.8 million from VBS Mutual Bank to repay for non-security upgrades done at his residence.
Thulas Nxesi office contact details
The following are the contact details of the South African Minister of Employment and Labour.
Physical address: CGO Building, cnr Bosman and Madiba Streets, 7th Floor, Pretoria or 120 Plein Street, Floor 4, Room 494, Cape Town
Thulas Nxesi contact number: 012 406 1978 or 021 468 6900
Fax: 012 323 7573 or 021 461 4309
Email: albertina.barlow@labour.gov.za
Twitter: @MpNxesi
Thulas Nxesi is one of the longest-serving ministers in the South African government. He has worked in both Jacob Zuma and Cyril Ramaphosa's cabinets. The minister's political career has been marked with both achievements and criticism.
READ ALSO: Ronald Lamola bio: age, wife, education, career, house, profile, contact details
Briefly.co.za reported about the life and political career of South Africa's Minister of Justice and Correctional Services, Mr Ronald Lamola. He is among the youngest politicians in President Ramaphosa's cabinet, which was chosen in 2019.
The revered political figure has been a leader since his time as an undergraduate student at the University of Venda. He is also well learned as he holds several certificates and a master's degree in law. Read his full bio to get inspired.
Source: Briefly.co.za