Who is Hazel Moder, Julia Roberts daughter?
Children often follow the steps of their parents in the careers they chose. This is because as they grow observing what their parents do, they develop an interest and eventually end up perfecting their skills. Hazel Moder, popularly known as Julia Roberts daughter, is a young actress who has followed the steps of her mother to join the entertainment industry.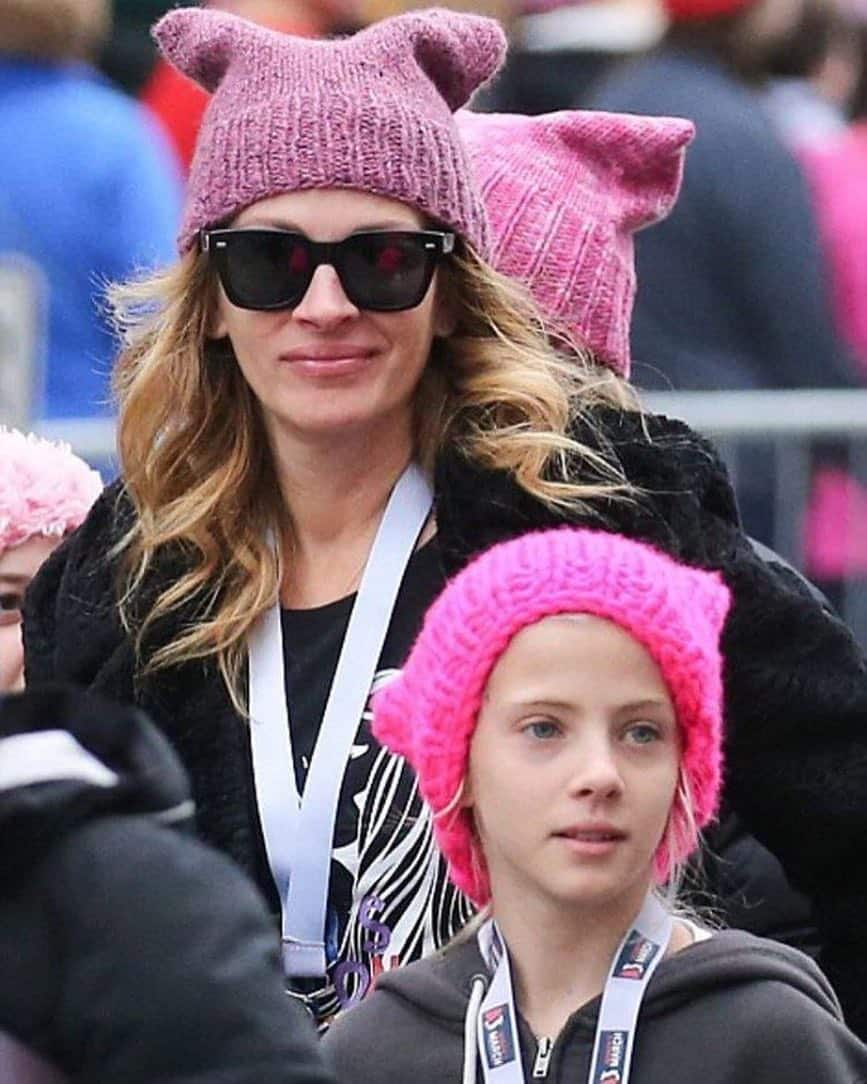 So who is Hazel Moder? In the article below, we will look at her age, birthday, and profile.
Julia Roberts daughter profile summary
Name: Hazel Patricia Moder
Date of birth: November 28, 2004
Julia Roberts daughter age: 16 as of 2020
Gender: Female
Zodiac sign: Sagittarius
Nationality: American
Hazel Moder biography
Julia Roberts daughter Hazel was born on November 28, 2004 to Julia Roberts and Daniel Moder. She is the firstborn of three children, having two brothers, Phinnaeus Moder (November 28, 2004) and Henry Daniel Moder (2007). Her mother Julia is also an award-winning actress popularly known for her lead role as Vivian Ward in the romantic comedy, Pretty Woman. Her father is a cinematographer known for his works in films, such as Their Eyes, the Mexican, and Fireflies in the Garden.
Other members of her family who are in the movie industry include her uncle Eric, aunt Lisa, and cousin Emma.
Julia Roberts iconic dress
Hazel Moder's mother Julia revealed during an interview with People's Magazine that she kept one of her most iconic dresses for her eldest daughter hoping that she would want it in the future. She wore the black and white Valentino gown while receiving an Oscar for her role in the 2000 film Erin Brockovich at the 73rd Academy Awards in March 2001. The gown was named the third most iconic dress on the red carpet.
Julia Roberts daughter Hazel 2020
She is currently studying at Our Lady of Mercy School in Los Angeles. She is very active in sports in school programs. This year on November 28, she and her twin brother Phinnaeus will be turning 16. Her mother has ensured that she and her siblings always maintain a low profile.
Julia, apparently, got some tips from Grace Gummer, who grew up in a famous household, on how to keep her children away from the spotlight. She is committed to letting her children get a normal childhood, though she is aware that Hazel would like to get into the film industry.
Career
The actress has begun her career in Hollywood at a young age. She was part of the cast in the 2016 comedy movie, Mother's Day, starring alongside her mother and two siblings. She also landed a role in the 2006 film All Access.
Julia Roberts daughter singer
In 2017, a video was published showing Julia Roberts daughter singing The Girl From Ipanema, a Brazillian hit from the 1960s. Some netizens speculated that the girl was Hazel since she had curly hair among other features while some disagreed. It was later confirmed that it was not Hazel but a look-alike.
Julia Roberts daughter pictures
The young star has grown to become a very attractive teenager. She has clearly taken after the beauty and talent of her mother. Here are some of the top images of her lifetime.
1. Family Photo
In the picture, the happy family is at home enjoying each other's company. Hazel is in the middle of her family's love as her father takes the selfie.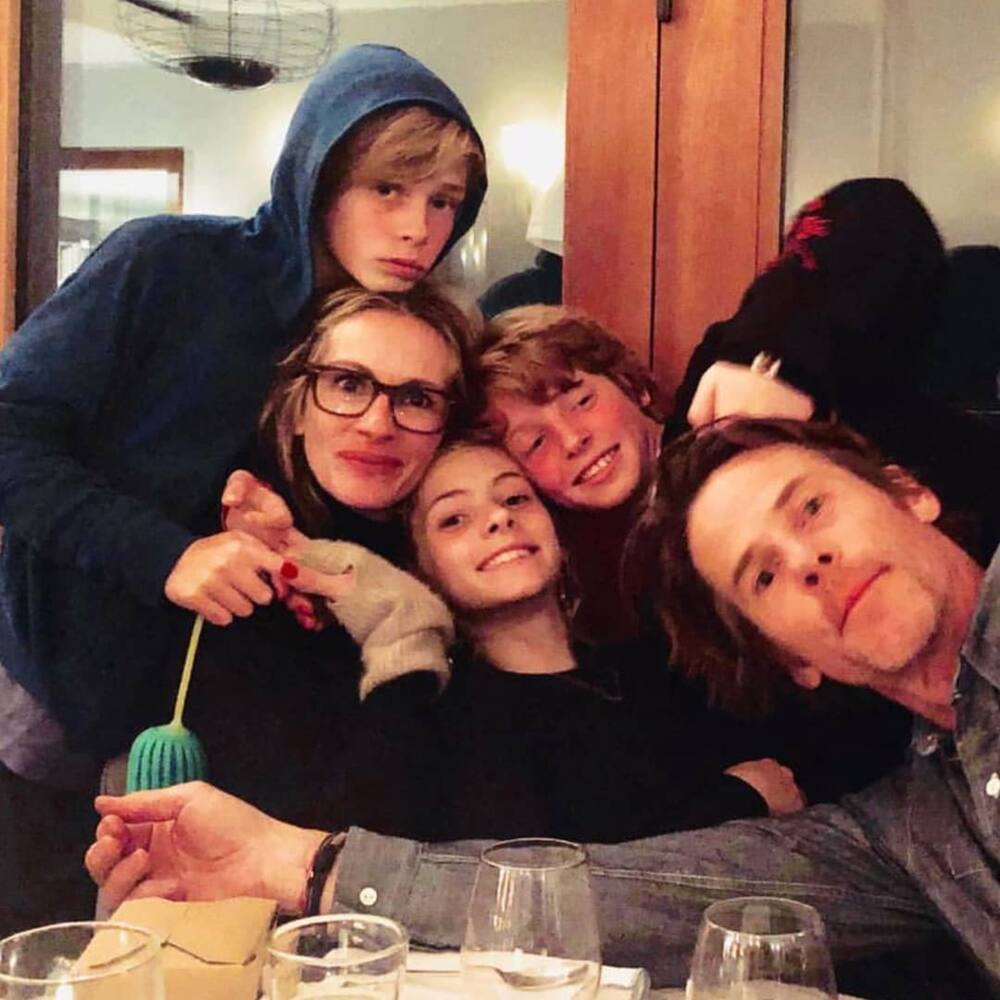 2. The Moder twins
Hazel and Phineas seem to be very close. In their childhood photo, the pair are seen to share a lot of similarities. We cannot deny that they look so adorable!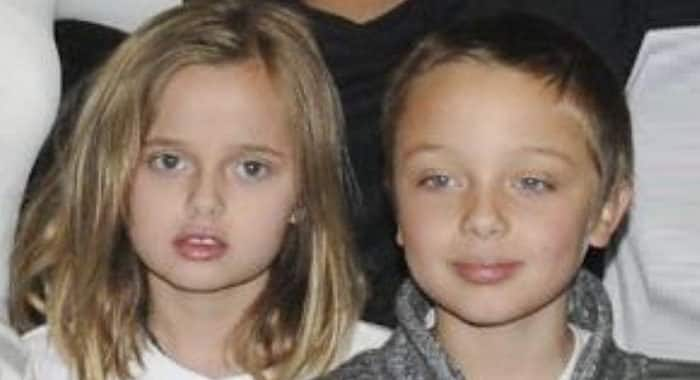 3. Baby photo
The Moder family in the picture below share a TBT moment when the twins were still babies. Daniel is carrying Phineas while Julia is carrying hazel. What a lovable family!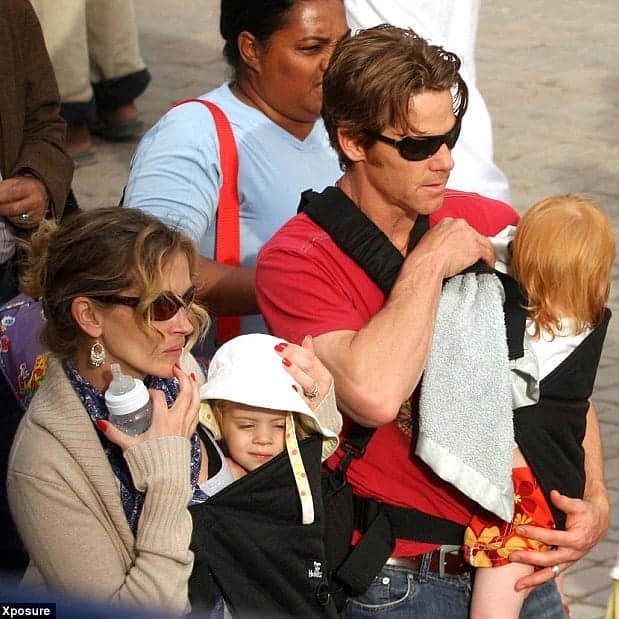 FAQs
The young star has gained a fan base mostly because she comes from a famous family. It is normal for her fans to have questions about her life. Here are the answers to the most asked questions.
How old is Julia Roberts oldest Daughter?
She was born on November 28, 2004. She will be turning 16 as of 2020. Her twin brother is also celebrating his birthday on that day.
Who did Julia Roberts have twins with?
Julia Roberts is presently married to Daniel Moder, with whom she has three children. She was previously engaged to Sutherland but broke up days before the wedding. She was also married to Lyle Lovette, a country singer, but was divorced in 1995. She later tied knots with Vera Steimberg, but the marriage fell out.
Does Julia Roberts look like her?
As she grows up, Hazel is becoming more like her mother in resemblance and talent.
Hazel still has a long way to go before she becomes as accomplished as her mother. She is lucky to have the guidance of her parents, who are well invested in the film industry, and we wish her all the best in her endeavours.
READ ALSO: Judas Moseamedi bio: age, wife, parents, pictures, stats, salary, profile
Meanwhile, Briefly.co.za on Wednesday covered the biography of Judas Moseamedi. He is a popular soccer player in South Africa and among the talented strikers in the country. Although he was not a regular starter for Cape Town City, he made a strong impression in his showings as an impact substitute and was rewarded with some of the best goals.
Since the beginning of his career, the young striker has played for several teams, including Maritzburg United, Free State Stars, South Africa, Cape Town City. He has been a key figure for the Team of Choice, scoring seven goals in 26 appearances.
Source: Briefly News