Prestige Academy courses, fees, online application, requirements, campuses
Prestige Academy is a prevalent South African private higher learning institution better known for its connections with STADIO Multiversity. The college offers a dynamic learning experience to thousands of learners enrolled in all its branches. Consistent focus on the quality of education has seen this centre of learning elevating to the status of a trusted skill-sharpening hub.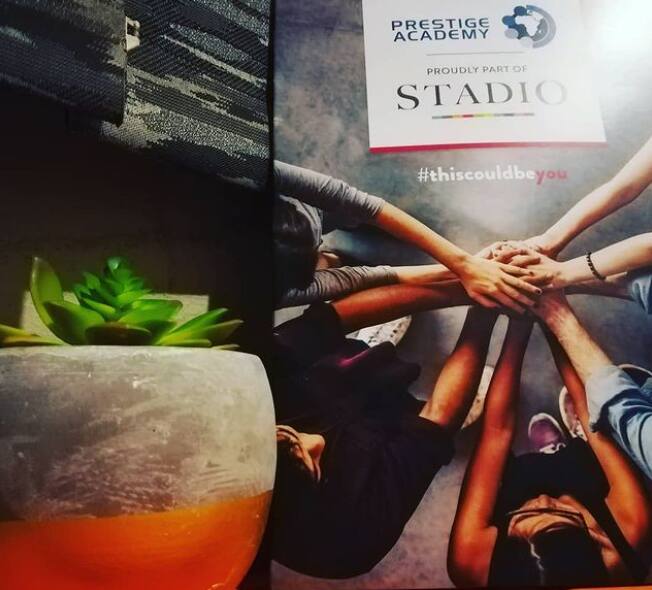 Prestige Academy takes the lead in industrial trends because of its emphasis on the practicality of knowledge. For this reason, their graduates compete favourably in the job market. The multicultural classroom atmosphere makes it easier for learners to adapt to different settings. Furthermore, the institution promotes an interactive learning model in which students appreciate and learn more about technological trends in groups.
Prestige Academy campuses
The institution has a couple of main campuses in Pretoria, Centurion, and Western Cape Town, Bellville. Each of the two offers various courses on the certificate, diploma, and degree levels. The other campus is in Hatfield, Pretoria, offering only one faculty of arts and design.
Prestige Academy courses
Prestige Academy is an institution of possibilities given its marketable courses, friendly requirements, and manageable fee charges on all its campuses. It offers a holistic learning experience considering the diversity of its credible courses at every level of study.
Most of the institution's programs are available in Bellville Campus and Centurion Campus under the faculties of Arts & Design, Science & Technologies and Commerce, Administration & Management. They include:
A. Faculty of Commerce & Management
The category houses different programs under the School of Commerce. Courses include:
Bachelor Of Commerce (Honours) In Business Marketing
Bachelor Of Commerce In Project Management
Diploma In Event Management
Diploma In Tourism Management
Diploma In Business Marketing
Higher Certificate In Business Accounts Administration
Higher Certificate In Business Marketing
Higher Certificate In Digital Marketing Practice (also offered at Hatfield Campus)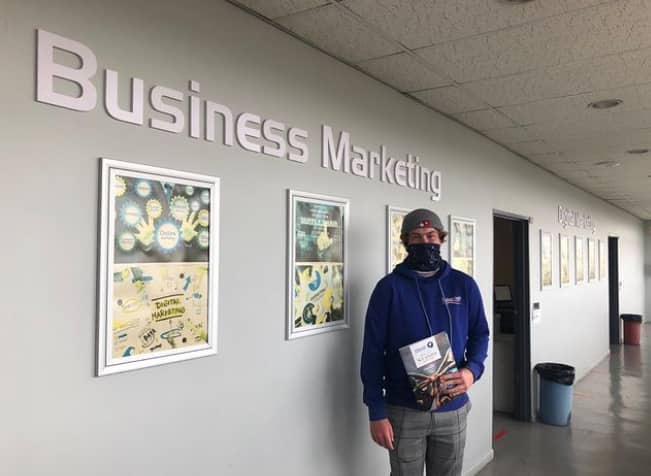 B. Faculty of Arts & Design
The same courses are offered at Centurion and Hatfield Campus. They include:
1. School of Fashion & Design
Bachelor of Arts (Honours) in Fashion
Bachelor of Arts in Fashion
Bachelor of Commerce in Fashion
Higher Certificate in Fashion
Higher Certificate in Fashion Retail
Basic Elements of Creative Design
An introduction to Pattern Making
The fundamental principles of Garment Construction
The Principles of Styling
Introduction to Makeup 01
Advanced makeup 02
2. School of Media and Design
Formerly under prestige creative courses, STADIO School of Media and Design offers:
Bachelor Of Arts In Visual Arts In Visual Communication Design
Bachelor Of Applied Arts In 3d Animation
Diploma In 3d Animation
Advanced Certificate In Graphic Design
Advanced Certificate In Photography
Higher Certificate In Desktop Publishing And Computer Art
Higher Certificate In Photography
Higher Certificate In Graphic Web Design
Higher Certificate In Film And TV Make-Up Design
C. Faculty for Science and Technologies
Some courses are offered in the School of Information Technology. They include:
Bachelor of Information Technology in Web Design and Development
Advanced Certificate in Web Development
Higher Certificate in Internetwork System Specialization
D. School of Administration & Management
Doctor of Management
Master Of Management
Bachelor Of Business Administration (Honours)
Bachelor Of Business Administration
Advanced Diploma In Management
Diploma In Management
Higher Certificate In Management
E. School of Management for Safety in Society
Doctor of Policing
Master of Policing
Bachelor of Policing Practices (Honours)
Bachelor of Policing Practice
Diploma in Policing
Prestige Academy application requirements
Every one of the courses on offer comes with specific qualification criteria. Details on minimum duration, credits, NQF level, and SAQA are available on the college portal. Also provided are the course overview, entry requirements, course curriculum, and corresponding career insights. General requirements include the following:
Application form
Proof of fee payment
Senior certificate or final grade 12
Results of grade 11 or latest grade 12
Prestige Academy application form
Prospective learners can secure a study place by filling and submitting a downloadable application form from the university portal. The 2020 registration forms are currently available for those interested and qualified for programs.
Note that the 2021 downloadable application forms are now available for news learners. Upon filling and submitting, successful applicants will receive a provisional acceptance letter. The immediate step entails the completion of a registration contract. The institution will then respond to the learner about the status of the application and further requirements.
Prestige Academy fees
Included in every course's requirements page is a downloadable fee structure with a clear outline of the payable amount. New applicants are encouraged to settle their fee obligations in time to scoop discounts at the following rates.
7.5% discount if applied by 30 Sept 2020
5% discount if applied by 30 Nov 2020
3% discount if applied by 31 Jan 2021
In addition, siblings joining the school are liable for a discount of R1,000 for every learner.
Prestige Academy Centurion banking details
New learners should commit a non-refundable application fee of R1,500 alongside their applications. For any subsequent registration, a non-refundable registration fee of R850 must be paid upfront at registration for the specific semester. Remember that registration details are necessary for easier channelling of responses. Prestige Academy also requires a programme deposit of R8,000 when making applications.
Account holder: PA Centurion (Pty) Ltd
Bank: Absa Branch
Branch Code: 632005
Account number: 9278161336
Prestige Academy Bellville banking details
Required is a non-refundable registration fee of R2,350 when applying. It is advisable to attach all the registration information to make sure you receive all the application outcomes. A programme deposit of R8,000 is also necessary before carrying on with the application process. Important to note is that a surname or name represents a reference.
Account holder: Prestige Academy (Pty) Ltd
Bank: Absa
Branch Code: 632005
Account number: 4055701188
Prestige Academy Centurion contacts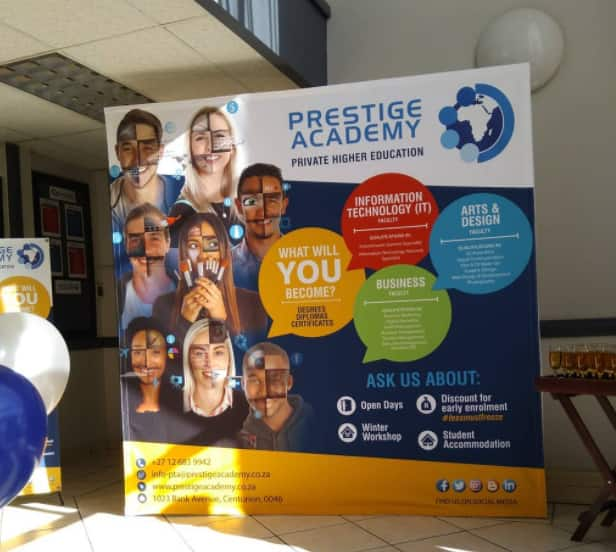 1021 Bank Avenue, Centurion Central, Centurion, 0046
Phone: + 27 21 949 5036
Email:hellocenturion@stadio.ac.za or info@prestigeacademy.co.za
Prestige Academy Bellville contacts
Address: Bellville Business Park, DJ Wood Street, Bellville, Cape Town, 7500
Phone: + 27 12 683 9942, +27 21 949 5036, or +27 21 949 5037 for SA, and +264 61 308 781 for Namibia
Email: hellobellville@stadio.ac.za or info-pta@prestigeacademy.co.za
Prestige Hatfield contacts
Address: 367 Hilda Street, Hatfield, Pretoria, 0028
Phone: +27 12 342 0069
Email: hellohatfield@stadio.ac.za
Prestige Academy is a competitive learning centre for both local and international learners. The institution has consistently maintained a good record of producing skilled graduates with dynamic skills. The legacy continues to attract more learners, even as Centurion, Hatfield, and Bellville campuses continue to expand their learning capacity under STADIO.
READ ALSO: Skills Academy: courses and fees 2020
Briefly.co.za published the courses offered and fees paid at Skills Academy. The institution provides programs that make sure university and college learners are competitive in the job market. One can select an option that will boost their career, such as NATED, ICB, and managerial, among others.
The most popular program at Skills Academy is Project Management. One of the new courses is Matric, which also provides adult Matric for those above 21 years old. Others include Wedding and Event Planning, Interior Decorating Design and Photography, and Office Management.
Source: Briefly News