Ephraim Shakes Mashaba is a veteran coach. Respected for his wealth of experience, the 70-year-old coach started his football career at a humbling level and gradually walked his way to the top of his career through dedication and persistence. Here is all about him.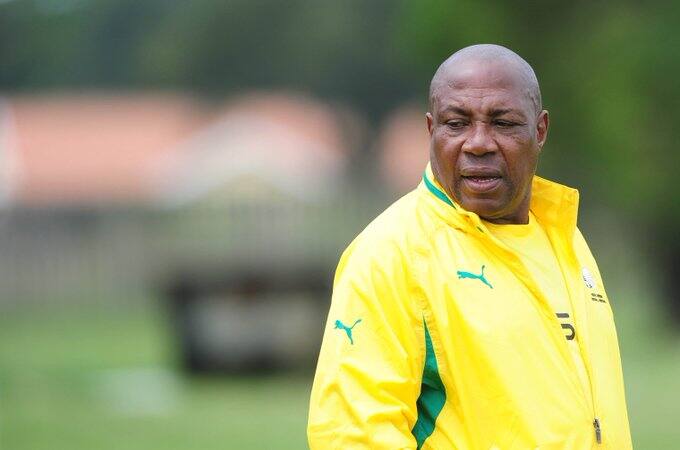 In Shakes Mashaba coaching record, he is respected considering the records that he has made in the football industry. He is reportedly the only legend who coached and captained a team at the same time. More so, he is the first coach to win the COSAFA Cup three times and the first coach to beat Brazil.
Shakes Mashaba profile summary
Birth name: Ephraim Mashaba
Date of birth: 6th of August, 1950
Age: 70 years old
Place of birth: Soweto, South Africa
Nationality: South African
Position: Defender
Background information on Ephraim Shakes
Although not so much is known about Ephraim's childhood and his parents, he is a notable football manager and a former player with a wealth of experience.
Born as Ephraim Mashaba, his teammates nicknamed him Shakes at his amateur club, and it has remained with him ever since. Though the name is not indicated on any of his official documents, it is mostly used whenever he is signing any document.
As for Ephraim Mashaba's nationality, he is a native of South Africa. So, where was Shakes Mashaba born? Mashaba was born in Soweto, South Africa.
How old is Ephraim Mashaba?
Ephraim Mashaba age is 70 years. The former coach was born on the 6th of August, 1950, in the town of Soweto, South Africa.
Ephraim Mashaba teams coached and career information
Shakes Mashaba started his football career with the Preston Brothers, an amateur club. As for his senior career, he played for the Orlando Pirates, Swaraj FC, and Moroka Swallows. In 1992, Shakes Mashaba got his first coaching job at Vaal Reef Stars.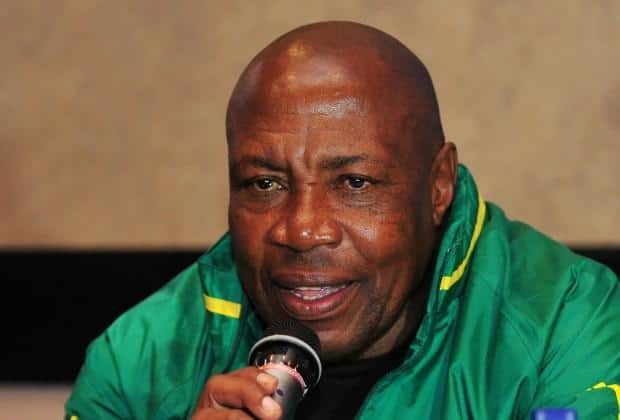 In 1997, he managed the South African U-20 team, leading them to the African Youth Championship finals and the U-20 World Cup of the same year. During his stint as a manager, he oversaw the careers of Benni McCarthy, Matthew Booth, Wayne Roberts, and Quinton Fortune.
From 1998 to 2002, he was in charge of a young group of players, which he managed at the U-20 level. This team performed excellently and followed him to the U-23 side, where they took part in the Sydney Olympics of 2000. He was appointed as the coach for the Bafana Bafana team for the first time in 2002 and went on to become the first person to win the Cosafa Cup.
Career progression
Under his leadership, the team qualified for the 2004 AFCON finals, but he got fired on the eve of the game following disagreements with certain leaders of SAFA. He was criticised for wrongly approaching requests from the defender Mark Fish and striker Benni McCarthy to join Bafana Bafana's Nations Cup camp.
Additionally, in 2004, Mashaba became the manager of Black Leopards and saved them from relegation in the 2003/04 season. In May 2008, he became the coach for Swaziland but left in June 2010 after some disputes.
Between 2012 and 2014, he went back to youth development football and was appointed as the coach for the U-20 team. Also, on the 26th of July, 2014, he was again appointed as the coach for Bafana Bafana.
However, he later got suspended for disciplinary reasons in November 2016, and in December 2016, he got sacked for misconduct. His attempts to appeal the decision failed, and he had to live with it. Nevertheless, he got another offer in January 2019 as he was asked to manage Witbank Spurs but got sacked in April of the same year after a poor run of form.
Shakes Mashaba family
Shakes has been married for thirty-one years, and his union is blessed with four children. He is a firm believer in the importance of family and has been heard to refer to them as the source of his strength. His family is his priority, and he makes many efforts to fulfil his duties towards them.
However, his family has remained in the spotlight of the media from time to time. His daughter, Nonhlanhla Mashaba, once attacked the South African Football Association (SAFA) on Facebook after they fired Shakes for misconduct during a match. She called attention to her father's record of six defeats in 44 games during his three tenures as a Bafana coach and lauded his numerous achievements in bringing youth football to the limelight.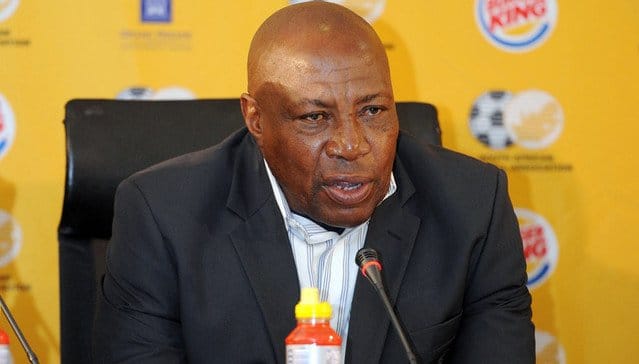 Moreover, Ephraim Mashaba son, Jabu Mashaba, has not been left out of the news either. He is a former footballer for Orlando Pirates. After having to put up with people's high expectations of him and the continual comparison of his performance with that of his father, he finally left football to start in the world of business.
Jabu bought a Pick n Pay franchise, which proved to be quite lucrative. He made the news in 2017 when Mokoatsi, a lottery winner, claimed that Jabu, a businessman, had borrowed the sum of R4.6 million from him and then refused to pay.
Shakes Mashaba on Sundowns
Ephraim Mashaba news went viral when he expressed his opinion towards the new Mamelodi Sundowns technical team. He felt there was confusion in their set up, especially because Steve Komphela was included as the senior coach. Steve was going to serve as a senior coach, while the duo of Rulani Mokwena and Manqoba Mngqithi would be the head coaches.
Mashaba noted that there would be confusion in the operations. According to him, "it sounds a bit confusing because the two coaches were doing well at the club and now you bring another coach who has been doing well at his former club."
Shakes Mashaba latest news
The former South Africa head coach Shakes recently shared his opinion on Motjeka Madisha, where he said he was destined to meet captain Mamelodi Sundowns and Bafana Bafana later in life.
Ephraim Shakes Mashaba is a seasoned football manager whose experience and expertise have helped develop many star players in South Africa. He is passionate about helping young talents develop themselves and improve their skills. His ability to spot talents and hone them to perfection makes him one of the best managers ever to grace South Africa.
READ ALSO: Andrea Pirlo bio: wife, age, net worth, Juventus coach
Briefly.co.za earlier reported on the personal life and career of Juventus coach Andrea Pirlo. How did he start his coaching career? How much is he worth now? What do you also know about his family? These and other information are covered in the article.