Paballo Koza is a young talented South African film personality known for starring in Easy Money, among other roles. He is a soft-spoken teen celebrity, often leaving heads turning wherever he goes because of a young age and his unequalled career breakthrough. It is interesting how Paballo's fresh talent is managing to keep up alongside experienced actors.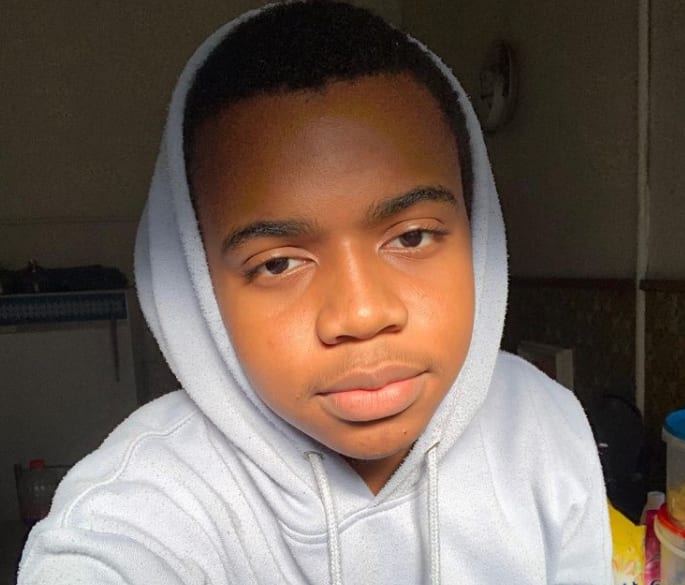 Starting up at a young age is an everyday conversation-starter line around Paballo and his booming career. He is an upcoming screenwriter challenging every odd that causes others to shy away. A passion for an even wider screen appearance is what keeps Mr Koza fighting for the top place in the limelight. Here is everything you need to know about the young actor.
Paballo Koza profile summary
Real name: Paballo Koza
Date of birth: 19th March 2002
Place of birth: Johannesburg, South Africa
Birth sign: Pisces
Nationality: South African
Paballo Koza Instagram: @paballokoza
Actor Paballo Koza Twitter: @paballokoza
Paballo Koza YouTube channel: Paballo koza
Occupation: Actor and YouTuber
Years active: 2007 to present
Famous for: Starring in different films such as The Queen and Housekeepers. He is also a big name on his recent YouTube channel, where he regularly posts engaging videos.
Paballo Koza biography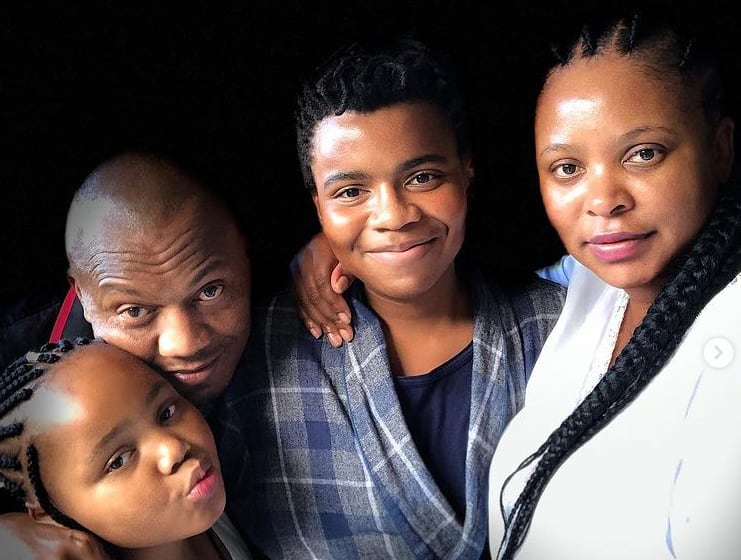 How old is Paballo Koza? Born in the first quarter of 2002 to mother Nthabiseng Shabiso, Paballo Koza age is 18 years old as of 2020. Who is Khanya from The Queen biological father? Paballo Koza father name is Laki Koza, and he is an entertainer, voice-over artist, and climate moderator who played the role of savage Frank on Ekhaya.
The young talented actor has a younger sister who turned 11 years old in September 2020. You will come across several pictures where Paballo Koza dad, mother, and sister have appeared on the young actor's Instagram.
Early life
Actor Koza recalls dreaming of becoming a respected actor at a tender age. The Morning Live presenters, Leanne and the late Vuyo Mbuli, inspired him to become the famous person he is today. Besides the Morning Live show, the talented actor was also a loyal fan of Margot's weather updates show.
Paballo's late maternal grandmother, Seipati Shabiso, helped him to sign to an agency, which got him the commercial role that got him noticed. Seipati used to tell him stories of how he watched television all day, and young Koza could attempt to recreate whatever caught his attention. Seipati was the first to spot the acting talent in her grandson, and did everything in the best interest of his career, ensuring that Paballo was on track.
Education
Juggling between work and class is challenging for Paballo, considering he runs on a tight schedule. Paballo Koza father and mother have been supportive of his career. He has learned to film after school hours, weekends, and holidays.
During his early years, the production would hire him a childminder or tutor, and the parents would come with him to set until he was old enough to handle school and work. The childminders role was to protect the young actor from the pressure of being a celebrity at a young age and tracking his academic progress.
His matric year was no different because he had to lessen his career concentration for the sake of his grades. It is during this time that his YouTube channel received greater attention. He matriculated in 2020.
Career
The humble beginnings of a five-year-old have gained traction over the years to make Mr Koza a celebrated actor of our time. An acting job of 2007 in Mr Muscle commercial opened ways for Paballo to explore more opportunities in line with the dream of becoming an actor. Luckily, the gig brought him not only fame but also new role models in the industry. Family and fans comprise a robust support system that has seen him progressing steadily.
Paballo Koza movies
Paballo has featured different roles in the following movies since his first film appearance in 2014. Most of these roles have turned out a considerable boost in his youthful career.
2020: Riding With Sugar (Vetkoek)
2016: Dora's Peace (Peace)
2015: Skorokoro (Umfaan)
2014: The Blanket (Mandla)
He was among the Best Young Actor nominees in the Africa Movie Academy Award for his starring role in Dora's Peace.
Paballo Koza television roles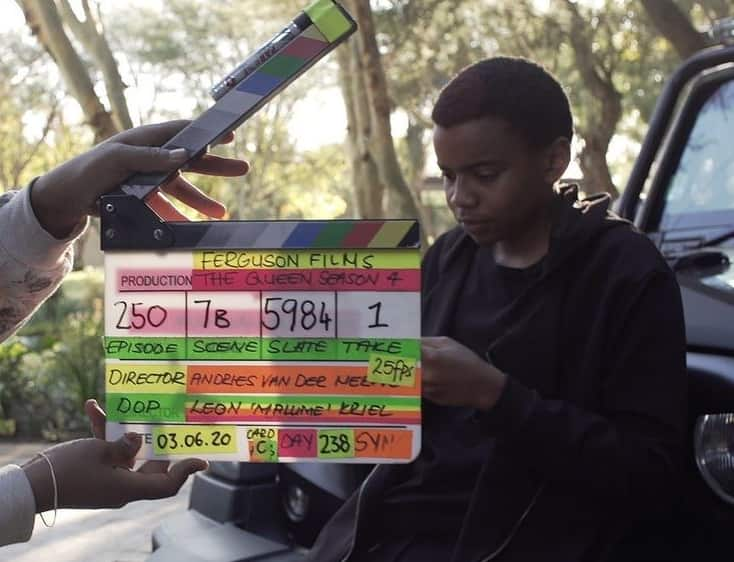 Who is Khanya in The Queen? Koza is a familiar face on the screens where he portrays the role of Khaya. The Queen fans on Mzansi Magic love his creativity, out of which he has risen to the status of a household name celebrity. It is amazing how Paballo has consistently kept a keen eye on his career amid studies and other engagements. His TV roles include:
2020: Isono – Dombollo (supporting role)
2016-2020: The Queen – Khaya Khoza (recurring)
2018-2020: Housekeepers – Mtho (main)
2017-2018: Easy Money – Moagi (main)
2017: The Imposter – Themba (supporting)
2014-2017: Thola – Shoni Makwarela (main)
2018: Thandeka's Diary – Themba (supporting)
2015-2016: Rhythm City – Zama (supporting)
2018: Isithembiso – Junior's Friend (supporting)
Landing the Isono role
Bagging the role of Dombolo on Isono has brought Koza back to the public square. He has recently been receiving congratulations from his fans for earning another home on our screens. Qualifying a place to work as a BET Africa telenovela cast is an honour that only comes to a few lucky ones.
Business ventures
Paballo runs a famous clothing brand called KOZAP Apparel away from the social buzz. On the other hand, details about Paballo Koza partner are unavailable because the artist is single. Although Paballo Koza phone number is not available, the millennial celebrity is mostly active on his YouTube, Instagram, and Twitter pages.
Paballo Koza net worth
Sources estimate the wealth of the YouTuber and actor between $1 million and $5 million. Much of his income flows from his roles in different films. It is also likely that he is minting some good cash from his YouTube channel.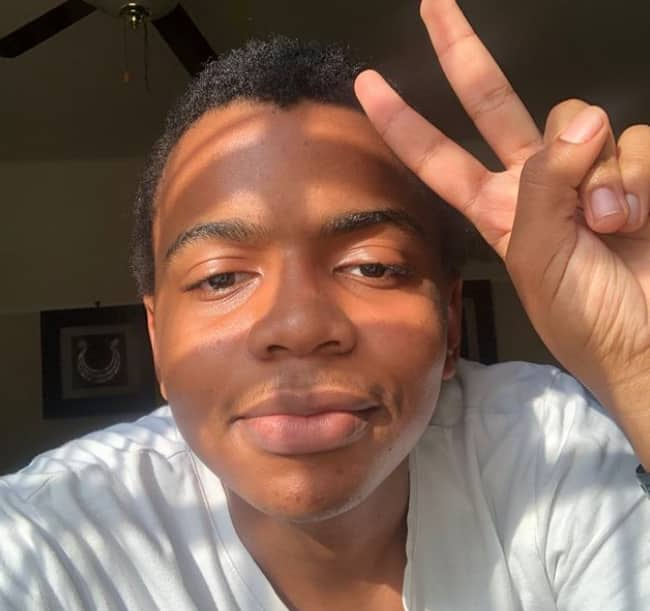 Paballo Koza facts
Some of the important facts that you should note about Paballo are:
The 18-year-old actor came into the limelight when he was only five years old.
His father is also in the entertainment industry.
His maternal grandmother, Seipati Shabiso, was the first one to spot his talent.
He is a proud big brother to his 11-year-old sister.
Other than acting, he is an entrepreneur with his own clothing brand known as KOZAP Apparel.
Paballo Koza has long maintained simplicity as his artistry label for more than a decade now. His continued uprising in the film industry can only leave him a better actor than ever before. We wish him all the best.
READ ALSO: Daniah de Villiers bio: age, family, education, Thor, movies, profiles, net worth
Briefly.co.za looked into the life of Daniah de Villiers. Daniah is a South African actress, singer, and advocate for wild animals who has established herself as a versatile actress in the entertainment industry. She is only 17 years old and has done a number of radio, television, and feature films.
Daniah won the Junior Grand Champion Award in 2013. Her net worth is $100,000, and her most recent performance is the 2020 Kompleks. Her other famous role is Trudie in the kykNET soapie Binnelanders.