Thandi Maqubela is the widowed wife of Patrick Maqubela, a former prominent lawyer and aspiring judge in South Africa. In the last decade, she has been making visits to the court room where she has had to defend herself from allegations stating that she murdered her beloved husband.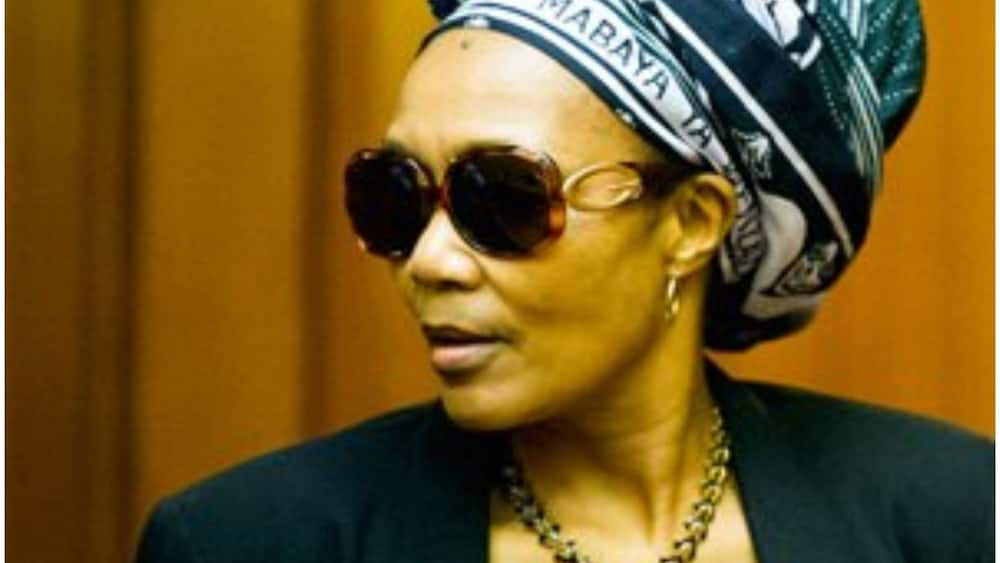 She made pleas with the court that she was innocent but the court of public opinion insisted that she was guilty. She is labeled as a black widow because she is believed to have murdered her husband. Let us delve into her life story.
Thandi Maqubela profile summary
Full name: Thandi Maqubela
Age: 66
Year of birth: 1954
Nationality: South African
Marital status: Widowed
Profession: Businesswoman
Conviction: Murder, Forgery, Fraud
Biography
In 2009, she was the happy and fulfilled wife of the once famous attorney, Patrick Maqubela. She was a successful businesswoman who distributed aloe vera products called Forever Living. Life was good then as her husband was on the path to becoming a judge. Thandi Maqubela age at the time of her conviction was 59 years old.
The story of Thandi Maqubela took a turn for the worse in 2009 when her husband was found dead in an apartment. The court could not provide evidence pointing to the cause of his death but the prosecuting team maintained that she was responsible since the clingfilm that was used to kill him was found in the apartment's dustbin. Thandi Maqubela Instagram photos show her days in court in the last decade.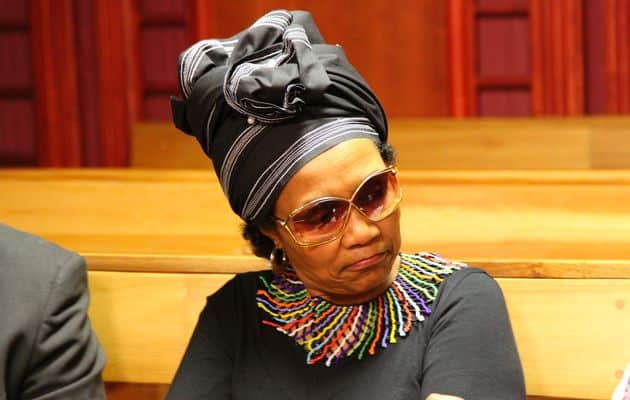 Other than the murder of her husband, the courts demanded that she answers for forging her husband's insurance policy and will. Thandi Maqubela lawyer withdrew from the case in 2014, citing a lack of funds.
Children
She has a daughter from a previous relationship named Sfundiseni. However, her husband Patrick had two other children from his former wife. The two were named Duma and Patiwe Maqubela. All these children were embroiled in the matter of who was legitimate to inherit Patrick's wealth. Thandi Maqubela daughters were in court the entire time their mother was in question.
Patrick Maqubela
Patrick was a fast rising judge in South Africa before his sudden demise. He was a former political prisoner and a legal advisor in the 1980's. He rose the ranks to become a successful attorney in South Africa before things began to unravel in 2007 when he began having extra marital affairs that would eventually lead to his demise.
Patrick and his wife had two daughters and he helped raise her child from another relationship. His life took a turn when he began wasting his money and living beyond his means. Against the advice of financial advisors, he continued to reduce his expenses.
He was also a womanizer, and he was found to be spending time with young women with the help of enhancers like Viagra, which his doctor prescribed. Thandi was furious at her husband's behavior and decided to do something about it. She sought to illegally claim his wealth with the help of a man named Vela Mabena. It is reported that she murdered him by suffocating him and then said he died of natural causes.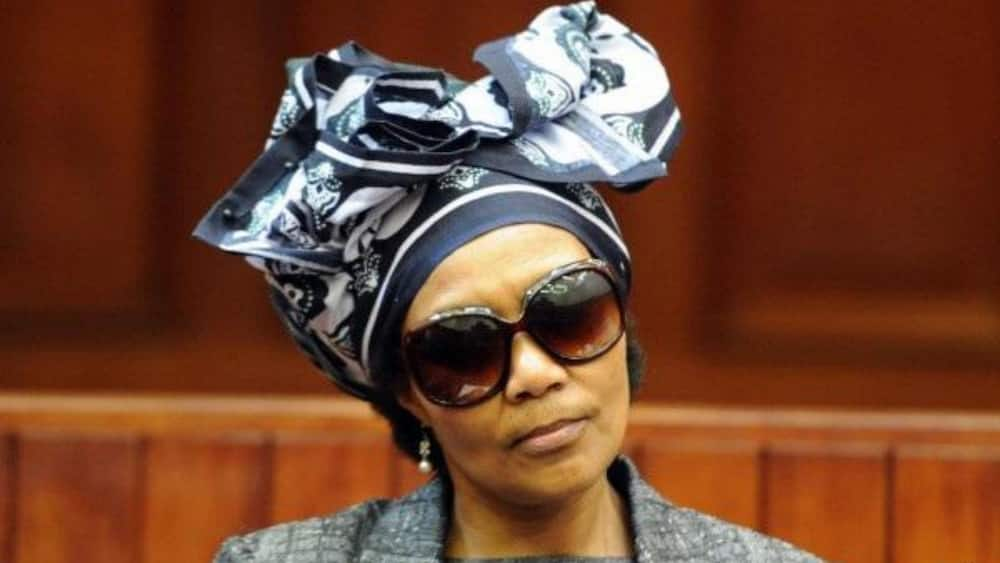 Eventually, the court found her guilty because of the many lies she told as well as her suspicious actions following her husband's death. The presiding judge stated that 'Her behavior could only be read as incompatible with innocence.' She was convicted of her husband's death and sentenced to 18 years in prison.
Thandi Maqubela released
In 2017, her conviction of murder was overturned by South Africa's Court of Appeal. The court stated that her dead husband died of natural causes. In 2018, she demanded her share of her husband's estate, a move that infuriated people like the Asset Forfeiture Unit, which claimed that she was not worthy to inherit his belongins.
Pictures
Thandi Maqubela pictures are mostly in a courtroom or outside court chambers where she spent time pleading her case.
1. Thandi pleading her case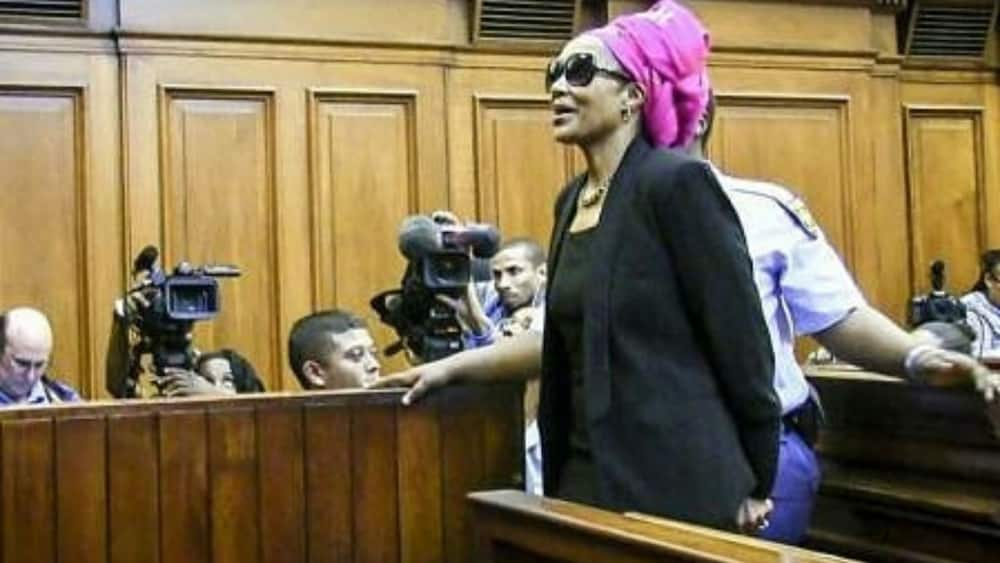 The accused is pleading her case before the judge. This was after her husband was reported dead in 2009.
2. Courtroom preparation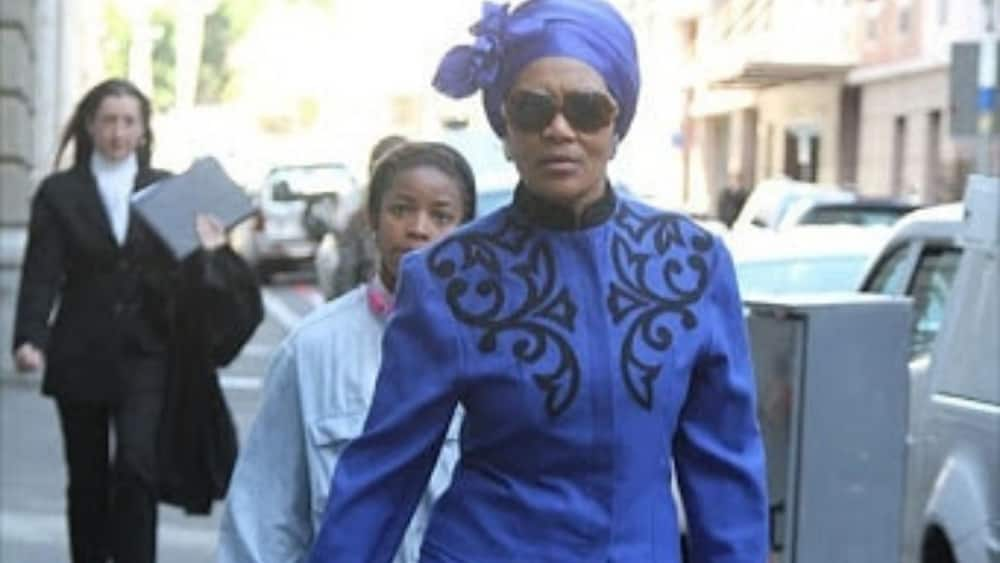 The accused is approaching the court room for case hearing. She is well dressed despite the allegations she had to answer.
3. Thandi showing a bible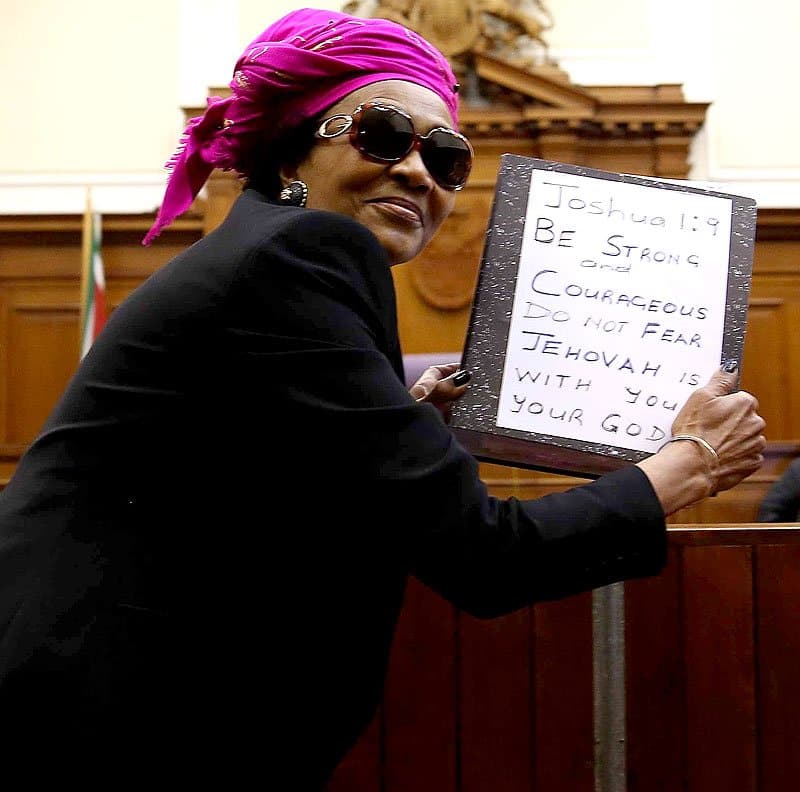 Thandi in court quoting a bible verse. She maintained that she was innocent of her husband's death.
Where is she?
People have been asking where is Thandi Maqubela now? Since her release, she has been running her businesses in Johannesburg. She has also been attempting to get her share of her husband's wealth which, was up for grabs for selected members of the family.
What happened to Thandi Maqubela?
She was convicted of the murder of her husband, Patrick Maqubela. Years back, her husband was found dead in an aparmtent. The evidence found in the room pointed to her and another conspirator named Vela Mabena.
Was Thandi Maqubela guilty?
Although her suspicious behaviour and phone evidence sold her out in court, the presiding judge stated she was innocent. Her husband was reported to have died of natural causes.
When was she released from prison?
She was released from prison in 2017. This was after the courts said her husband was not murdered therefore acquitting her of the crime.
Thandi Maqubela is the former wife of the deceased prominent lawyer, Patrick Maqubela. In 2015, she was convicted of his murder and sentenced to 18 years in prison. However, the court of Appeal overturned her sentencing citing that he died of natural causes. After her release, she went ahead to claim her share of her husband's estate. This move infuriated members of Patrick's family and the Assets Forfeiture Unit in South Africa.
READ ALSO: Woman Marries Herself After Breaking Up with Boyfriend Before Wedding
Briefly.co.za published an article about a woman who allegedly broke up with her boyfriend and married herself. Like a comedy, the woman said yes to herself in the presence of her family and friends.
The woman broke up with her boyfriend in 2020. She was not going to let the wedding day go to waste, so she said her own vows and went ahead to kiss her reflection on a mirror that was available at the event.