Jare Ijalana bio: age, family, education, career, images
When the picture of Thylane Blondeau, six years old French model at that time, caught the world's attention so that she became the youngest model to star in French Vogue at ten years. No one could believe that a younger person would soon break the record. Jare Ijalana, an unprofessional model, took a photo shoot in a studio, and it caught the world's attention again. Eventually, Yahoo Lifestyle named her the most beautiful girl in the world.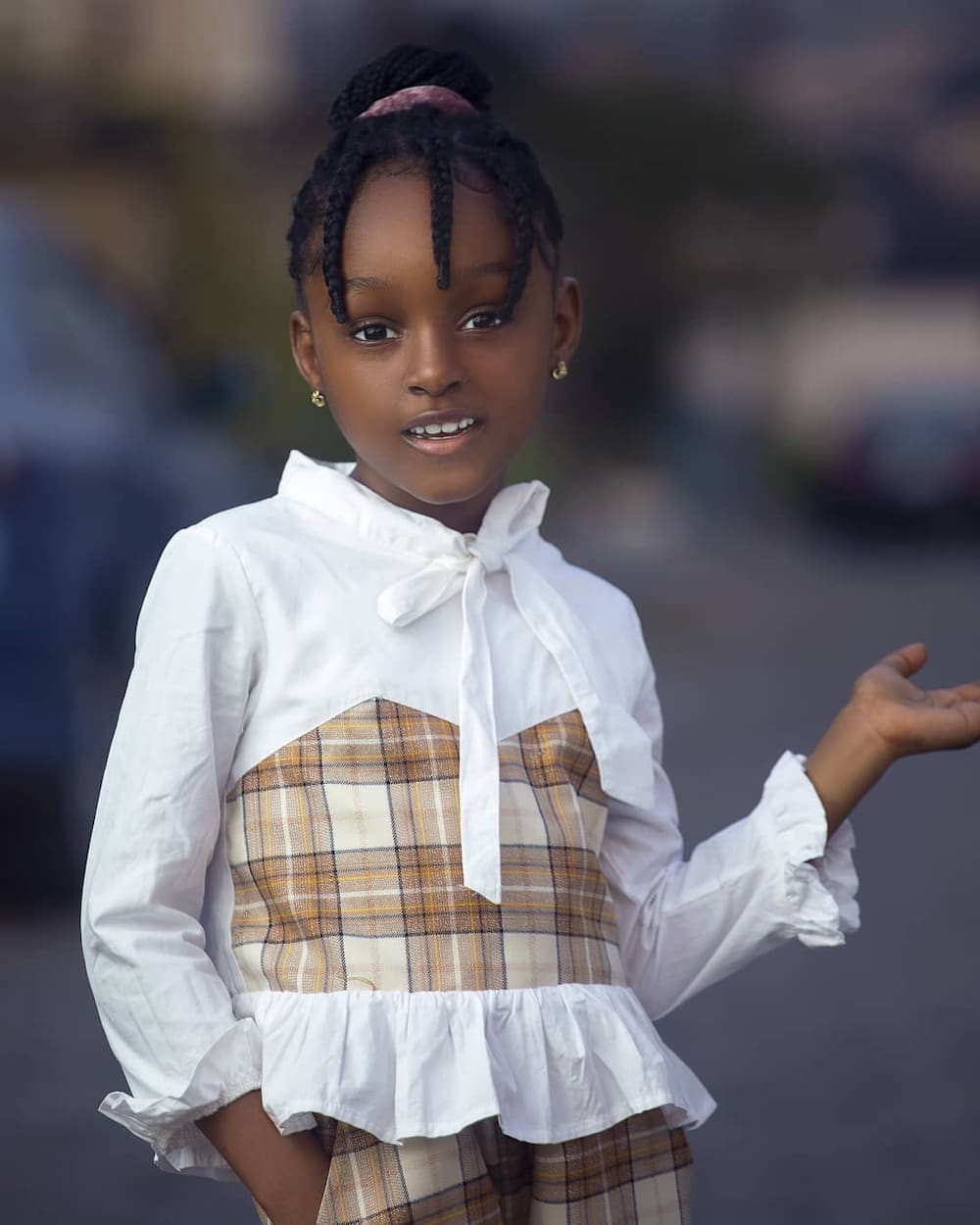 Jare's doll-like shots got everyone appreciating the little girl's natural beauty. This was after her photographer shared them on the Instagram social platform. Jare was captured posing simply and showcasing her enormous eyes, perfectly smooth skin and impressive hair. Sharing the inspiration behind the shot, her photographer wrote, "I want to portray the interception between her childhood and adulthood so both stay timeless!"
Profile summary
Full name: Oluwajare Ijalana
Date of birth: 1st of January, 2014
Age: 7 years old
Place of birth: Lagos
Nationality: Nigerian
Tribe: Yoruba
Religion: Christianity
Career: Modelling
Marriage status: Single
Who is Jare Ijalana?
The rising star model was born in Lagos, Nigeria. She was recently extolled as the most beautiful girl in the world after her photos caught internet users in awe. Amazingly, she became the first black and African to earn such a title. But then, how old is Jare Ijalana now? The beautiful damsel is seven years old. She was born on the 1st of January, 2014.
Granted, Jare is only seven, but her look can cause anyone to pause and calmly stare because of her irresistible beauty. Jare Ijalana eye color is simply unique. Her pictures on Instagram integrate her innocence and capture all the natural aspects of the African woman's facial structure.
Even when you view Jare Ijalana without makeup, she is still a charming specimen of the typical black woman. After the photoshoot she did in 2018, things changed for her. Interestingly, in the same year, Yahoo Lifestyle named her the most beautiful girl in the world.
However, with all the numerous accolades and world stage recognition that Jare got that year, one would think that she would have many incorporations seeking her face by now. Yet, the sad truth about Jare Ijalana is that nothing spectacular happened anymore in her modelling career after 2018. What could be Jare Ijalana net worth is also a question most people cannot answer for now.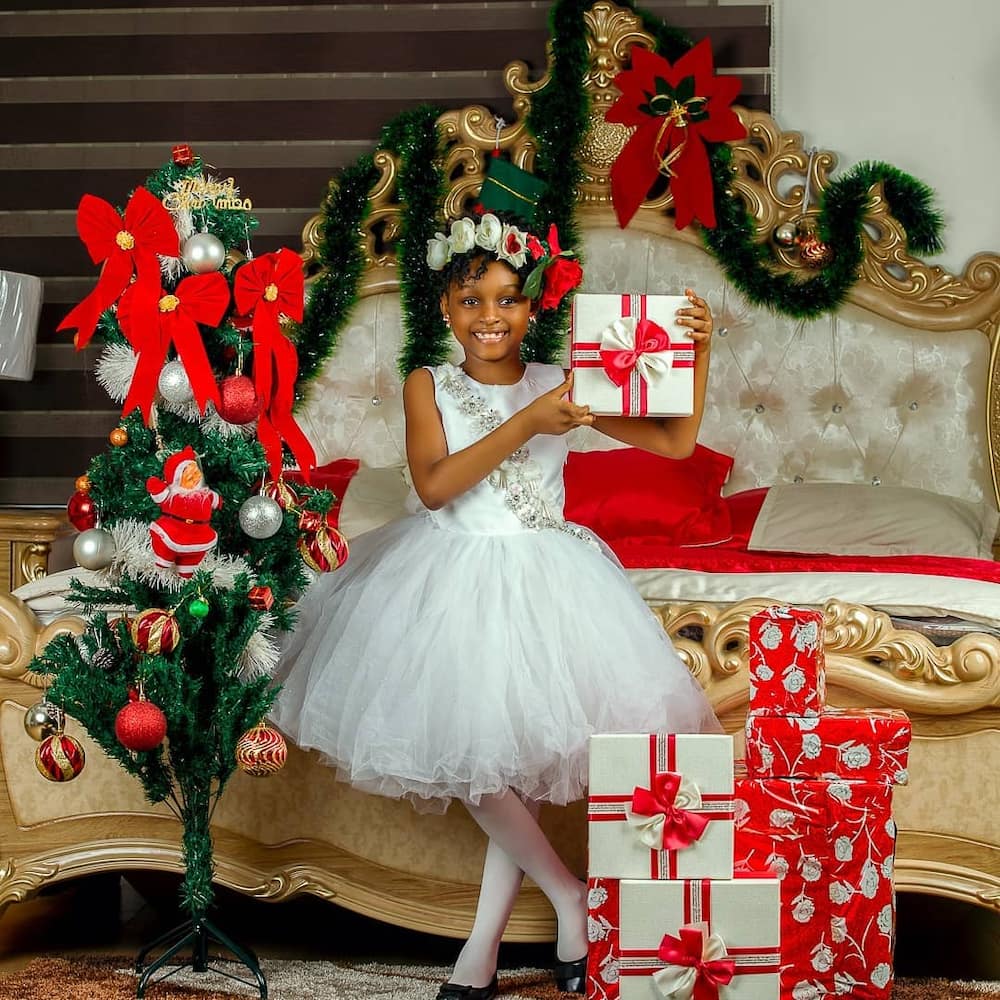 Jare's career and education
Jare's modelling career began in 2018 with her mother's input and a wedding photographer named Mofe Bamuwiya, owner of BMB studio in Lagos, Nigeria. Mofe shared Jare's pictures on social media, which instantly recorded thousands of likes. The post got hundreds of comments, and about 5,000 people immediately started following the Instagram account that the beautiful model's mother created for her and her two sisters.
After then, Jare had the opportunity of featuring in several notable events. For instance, she walked the runway at the London Fashion Week. In a post that shared on their Instagram page in preparation for the fashion week, it read in part:
Too blessed! It is so amazing and I'm so honored to be doing runaway show with all these amazing designers from all over the world. I'm grateful to God my mummy who works tirelessly round the clock and my daddy, words cannot express how much I love you. To my beautiful sisters Jba and Jomi who could not be here I am representing you in spirit.
Moreover, she graced the Child Summit and Awards event held at the British Council Auditorium in Accra, Ghana, on the 7th of September, 2019. She bagged different awards under the most strategically sound and forward-looking African child with measurable achievement in the entertainment industry as a fashion icon/model of repute and the bravest and most daring categories.
As for her education, Jare and her siblings attend the same school. While there is no information on the school's name yet since the girl became globally recognised, her schoolmates chant her name whenever she enters the school premises.
Family
The beautiful little model comes from a family of five. She has two older sisters, Joba and Jomiloju. They are 13 and 10 years old, respectively. Because their names begin with the alphabet J, they have adopted the J3 sisters as their alias.
As for Jare Ijalana parents, although not much is known about Jare Ijalana father, her mother played a significant role in the fame that the family enjoys today. So, who is Jare mother? Her mom is Omowunmi Ijalana. She worked with a PR firm before moving into the banking sector. As her kids' manager, she ensures the children follow some rules that put them under check not to get derailed by the fame they enjoy.
Moreover, her commitment to her daughters could be seen in how she monitors their academics. It also reflects on how she took the lead to create an Instagram account that promoted the career of J3. So, where is Jare the most beautiful girl? She lives with her family and is completing her education now, but who knows, an opportunity in modelling might still open up for her later on.
Jare Ijalana pictures
After Oluwajare did her photoshoot in 2018, she has done several others. If you browse through the posts of the J3 sister on their official Instagram page, one can see the vibrancy, fun, and joy that they exhume. Interestingly, there are lots of entertaining posts on the page. Check out some selected photos of the most beautiful girl in the world below.
1. Fun time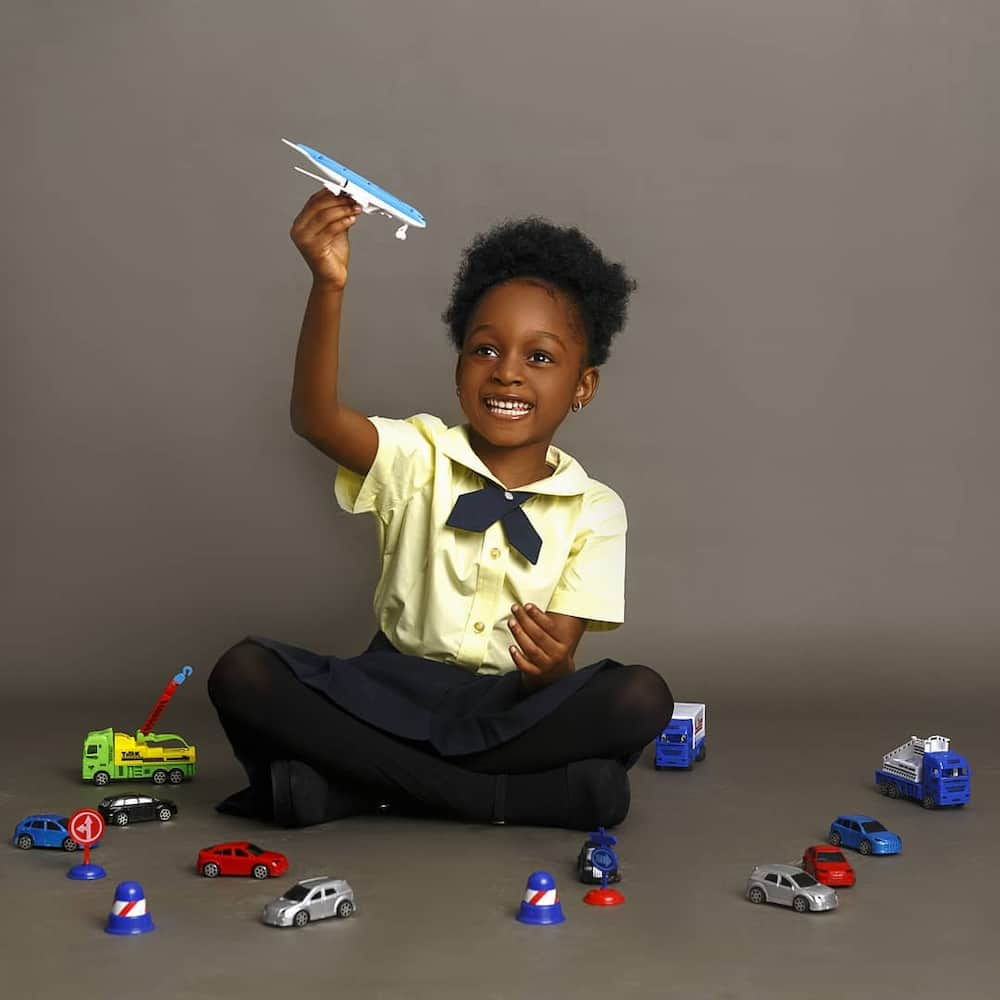 No matter how busy it gets, taking some time to have fun can rejuvenate the body system. Even though the young Ijalana enjoys fame, that does not stop her from having fun. Her beautiful smile is amazing.
2. Family matters
The rising star has a beautiful family by her side. Her parents and two siblings practically support her career and education. The three sisters' innocent looks and beautiful faces must have been part of what caught the world's attention.
3. Positive thinking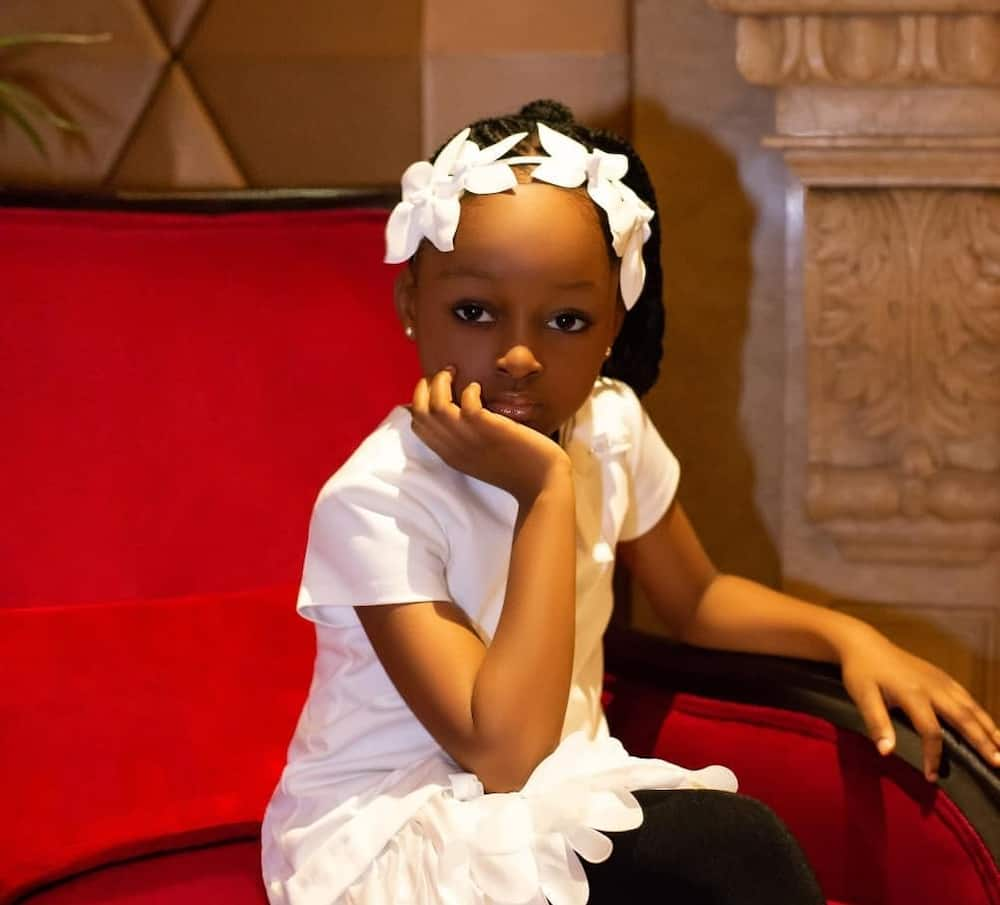 There is indeed no problem without a solution. In overcoming life's challenges, maintaining a positive outlook on life is essential. This must have been one of the principles that the young star practice daily with her mother's help.
Jare Ijalana's achievement has inspired the African child's cause and further promoted the African nation globally. The stunning beauty has done Africa proud, and her name would always remain on the top list of African's celebrities.
READ ALSO: Terry Bradshaw wife bio: age, family, career, net worth
In another post published by Briefly.co.za, it was discussed that Terry Bradshaw wife, Tammy, may not be a woman who enjoys showing up on the media always, but she could not help it when she married her husband.
Tammy is a well-established woman, and she is also known for her philanthropic and community service work in the United States. Her life is about supporting her husband and giving back to the public. Get to know more about her life and career from the post.
Source: Briefly News