Terry Bradshaw wife bio: age, family, career, net worth
Terry Bradshaw wife, Tammy, may not be a woman who enjoys showing up on the media always, but she could not help it when she married her husband. Besides the fact that her husband is a famous NFL legend and champion, being Terry's fourth wife became somewhat interesting to many fans. Consequently, many people have wanted to know more about the amazing ex-model and philanthropist.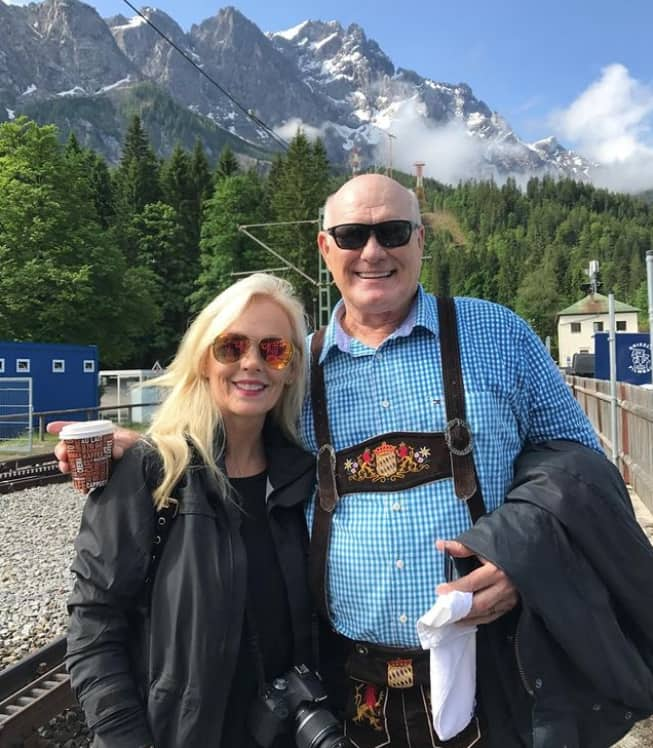 Tammy is a well-established woman, and she is also known for her philanthropic and community service work in the United States. Her life is about supporting her husband and giving back to the public. She fulfils her roles perfectly in various ways. Funny enough, she has managed to keep her life under wraps, and this act speaks a lot about her personality as a wife and a mother.
Tammy profile summary
Name: Tammy Bradshaw
Date of birth: 5th of October, 1961
Age: 58 years old
Nationality: American
Marital status: Married
Spouse: Terry Bradshaw
Career: Philanthropist and ex-model
Who is Terry Bradshaw wife?
Tammy is the famous NFL legend's fourth wife. Although information about her childhood, parents, siblings, and educational qualification are not available to the public, she was born in the USA on the 5th of October, 1961. So, how old is Terry Bradshaw wife? As of January 2021, Terry Bradshaw wife age is 58 years.
Before she got married to Terry, she was known as Tameria Alice. Terry Bradshaw wife young appearance, perfect body shape, light skin complexion, and blonde hair are objects of attraction. She must have achieved this scintillating body shape and beauty since she was a model.
Information on Terry Bradshaw wife radiology is not known to the public. However, her present height is 5 feet and 7 inches, which complements her husband's height of 6 feet and 3 inches.
Terry Bradshaw wife occupation
Terry Bradshaw wife career was modelling, although there is little information available on that. Besides, she had featured in different TV shows and programs.
Tammy is very generous when it comes to giving back to the community as she has donated to several charity organisations. She carries out her philanthropic activities with her husband, popular charity organisations like Opioid Solution fundraiser and No Kid Hungry Charity have benefited from her benevolence.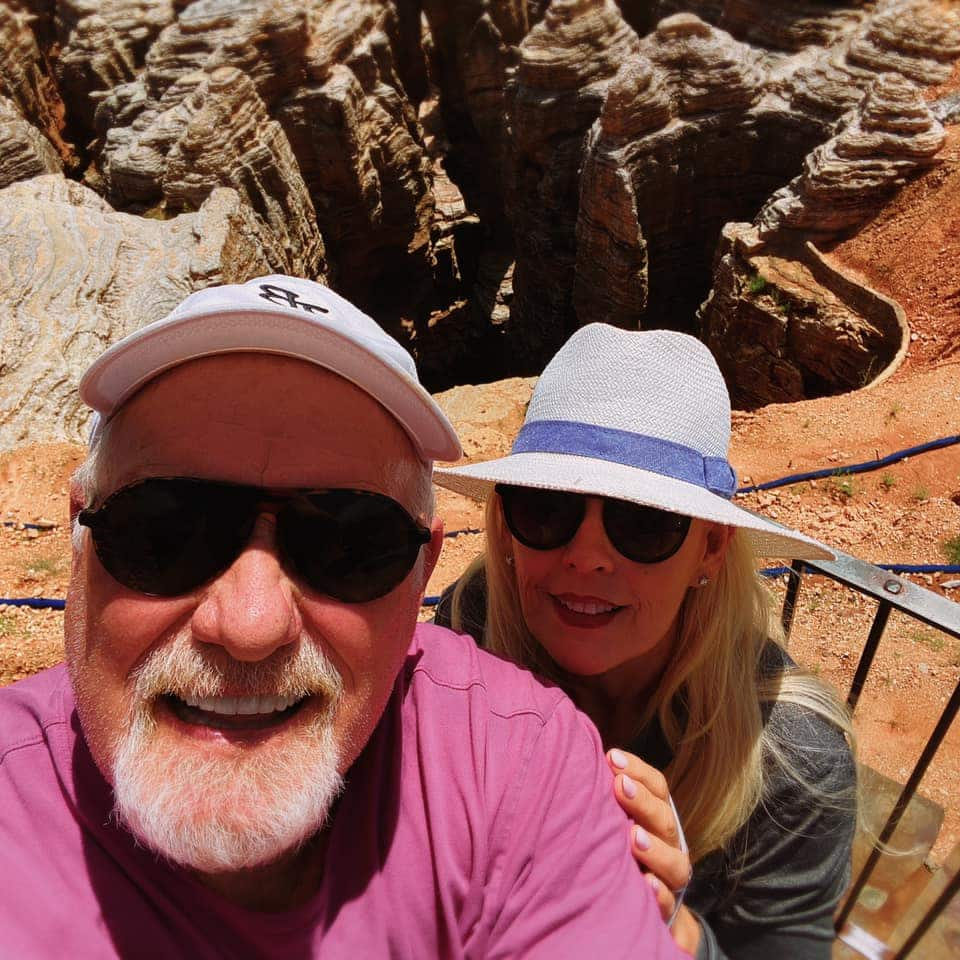 How did Terry Bradshaw meet his wife Tammy?
Both met in a show a year after Tammy's ex-husband, David Luttrull, divorced her. She married Luttrull in 1983, and they separated in 1998 due to irreconcilable differences. Nevertheless, she had a son, Cody, and a daughter, Lacey, with him, although details on all her children are not known yet.
Tammy and Terry tied the knot on the 8th of July 2014, after courting for about fifteen years. One may think age difference plays a crucial role in marriage relationships. Still, Terry Bradshaw wife age difference of 13 years did not stop them from loving each other.
The love birds run a family show called The Bradshaw Bunch. The American reality television program featuring Terry Bradshaw wife and daughters broadcasts on E! It filmed at their ranch in Thackerville, Oklahoma. When the show was starting, Terry was quoted to have said:
I'm excited and a little nervous to let the world see the crazy life I share with Tammy and our girls. I never know what will happen next around here between Rachel, Lacey and Erin…I thought winning four Super Bowls was hard, but it's nothing compared to having three girls.
What happened to The Bradshaw Bunch? The reality show was renewed for a second season on the 12th of November, 2020, and expected to premiere in 2021.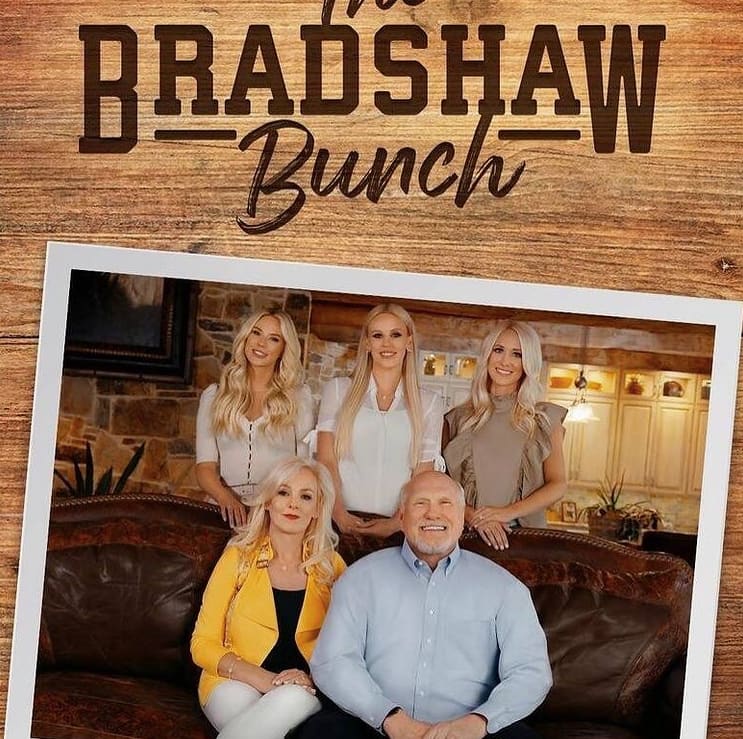 Who is Terry Bradshaw?
The famous NFL legend is an American former professional football player. He was born on the 2nd of September, 1948, and was a quarterback for the Pittsburgh Steelers in the National Football League (NFL). Apart from being a television sports analyst and co-host of Fox NFL Sunday, Bradshaw is also an actor. He has featured in several television shows and films, including Failure to Launch.
The fantastic former football player won four Super Bowl titles in a six-year period after playing with Pittsburgh for 14 seasons. Through that, he became the first quarterback to win three and four Super Bowls. In 1989, he was inducted into the Pro Football Hall of Fame, and in 1996, they inducted him into the College Football Hall of Fame.
Is Tammy Bradshaw Terry Bradshaw first wife? No. This is because Terry's relationship and marriage life have not been smooth as he divorced three women before Tammy. He got married to his first wife, Melissa Babish, in 1969, and they divorced three years later (1972). Terry got married again to JoJo Starbuck in 1976 and got divorced in 1983.
After his second wife's divorce, he met and got married to his family attorney Charla Hopkins in 1983 and separated in 1999. Terry Bradshaw wife Charla Hopkins is the mother of two children, Rachel and Erin. Still not tired of searching for love, the famous NFL legend later married Tammy, and they have happily lived till the date.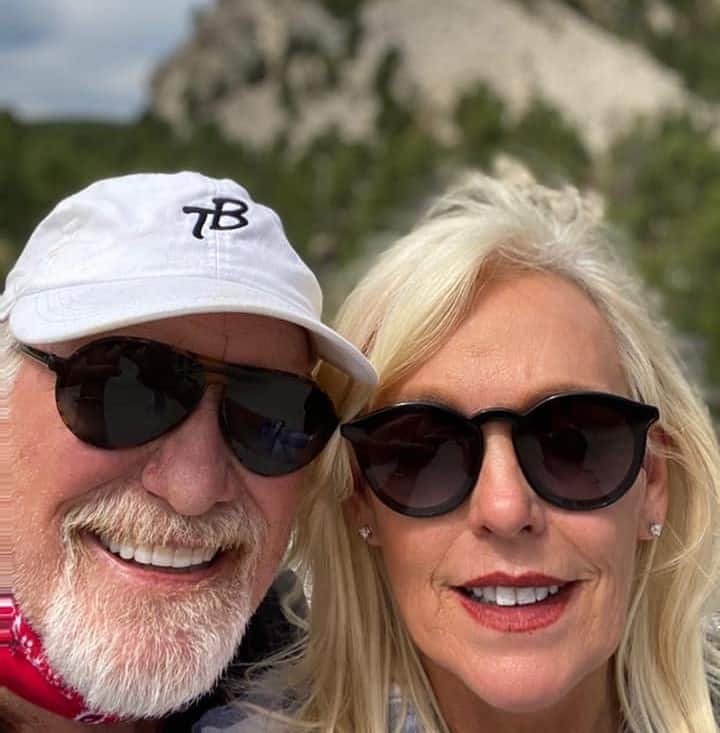 Does Terry Bradshaw wife have a son?
Yes, she had a son with her ex-husband. What happened to Terry Bradshaw wife? Her son, Cody, died after accidentally taking an overdose of heroin, according to MyDeathSpace. His death occurred a month away from when he would have celebrated his 24th birthday.
Since his death, the famous NFL legend and his wife have committed to doing different philanthropy work to educate the public about the dangers of opioids.
What is the net worth of Tammy Bradshaw?
The truth is that Terry Bradshaw wife Tammy has not disclosed her net worth to anyone. Howbeit, Terry's estimated net worth is $45 million. He reportedly earns an annual TV salary of $5 million. After he retired from the NFL, he invested so much in real estate with properties around Texas, Oklahoma, and Mexico.
Terry Bradshaw wife, Tammy, has been a supporting and motivating wife to her husband. She has helped him overcome tough times, especially pains from his previous relationships. The love birds have been seen several times in the public showing how affectionate they are to each other.
READ ALSO: What happened to Andy Bassich of Life Below Zero?
Andy Bassich was away from the famous Life Below Zero documentary television series for a long time, only for him to appear in crutches. As published on Briefly.co.za, fans began to wonder and question what happened to him.
As you will discover from the post, Andy sustained an injury when he was moving a snow machine that was stuck in the snow. He sustained two infections, one in the muscle and the other in the bone, which nearly took his life. The post also contains other interesting details about Andy's life, including his relationship and net worth.
Source: Briefly News