Correctional services learnership application, forms, dates 2021
Skills enable people to be productive and engage in meaningful activities to get their daily needs. In this regard, South Africa's government came up with a correctional services learnership programme where interested applicants can apply, get the necessary skills, and then get employed in various areas of expertise. So, how do you apply, and what are the requirements? Read below and get to know that and much more.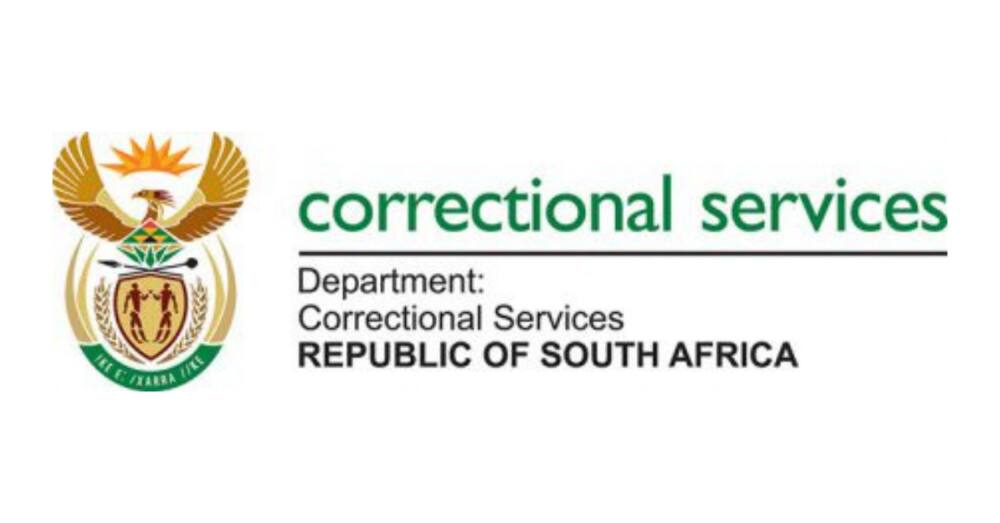 How do you become a corrections officer in South Africa? The Department of Correctional Services Learnership programme is inviting interested people from various communities to enrol in the Further Education and Training Certificate program in the Corrections Services Learnership. Learners get rehabilitation skills through correction and human development in a secure, safe, and humane detention or under community-based correctional supervision. The duration of this programme is 12 months. Successful candidates will receive a monthly stipend of R5000 per month during their placement.
Correctional services learnership requirements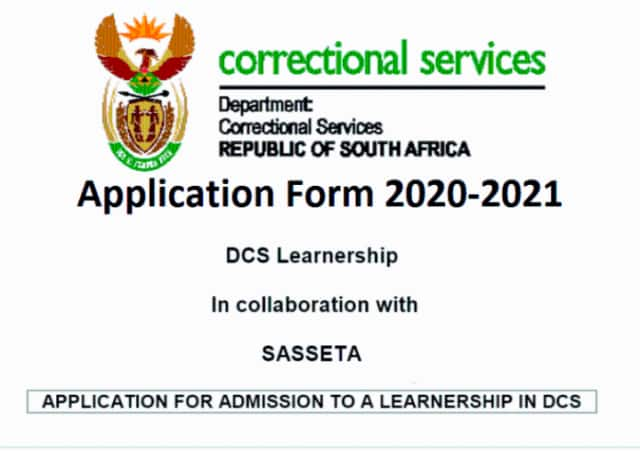 The programme is open to:
South Africans who have a Grade 12/Standard 10 certificate
South Africans who have completed the National Certificate in Vocational Studies (NQF Level 4)
Applicants who have completed a Further Education and Training Certificate NQF (Level 4)
It is important to note that additional qualifications shall not be used as a factor for stipend paid or future remuneration purposes.
Additionally, interested applicants must be South Africans:
Between 21-35 years of age
Have a strong character
Law-abiding citizens and without criminal records
The applicants must be ready to subject themselves to selection processes conducted by DCS.
The applicants must also be ready to subject themselves to physical training and firearms training conducted by DCS (department of correctional services).
They must also be ready to disclose information and verify their documents, qualifications, and citizenship.
Correctional services learnership 2021 application form and instructions.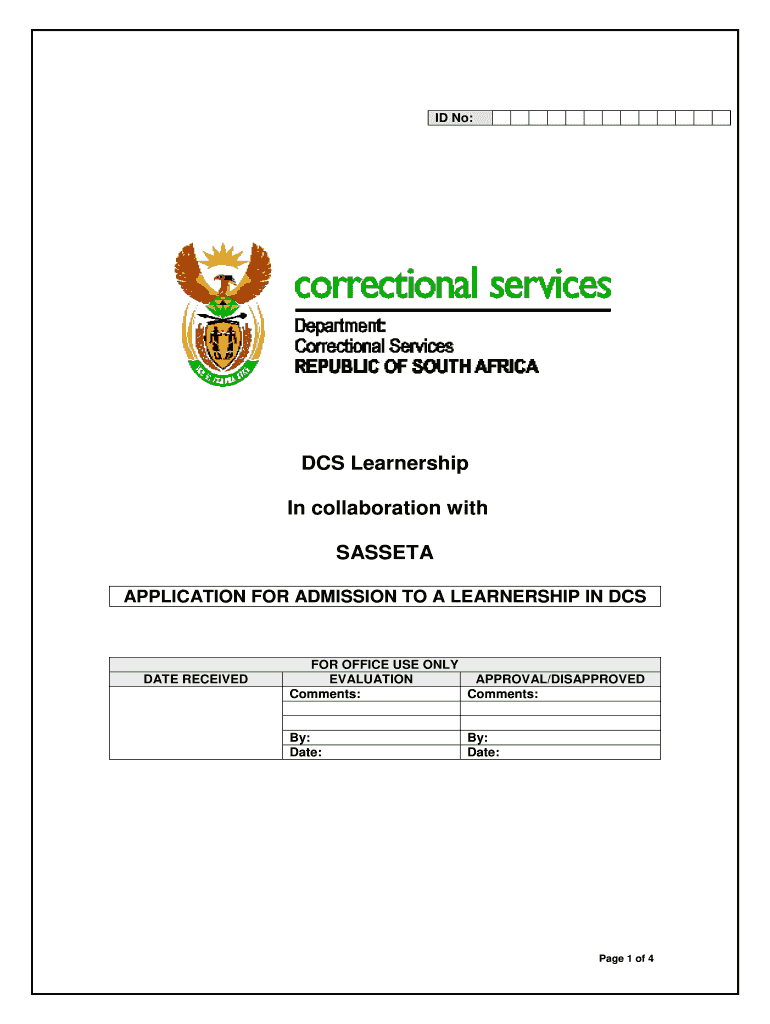 How do I apply for correctional services learnership? You can obtain the correctional services learnership form 2021 from your nearest correctional centres and regional offices. You can also download it from their website at www.dcs.gov.za. Note that the forms are not for sale. Complete the application form in your handwriting.
Be clear on the post you are applying for and ensure the form is fully completed and signed by the applicant. Also, attach all the required documents. These include your Identity document (ID), certified copies of your matric certificate or an equivalent, an affidavit of the property owner if the applicant is not the owner of the property that is not older than 3 months.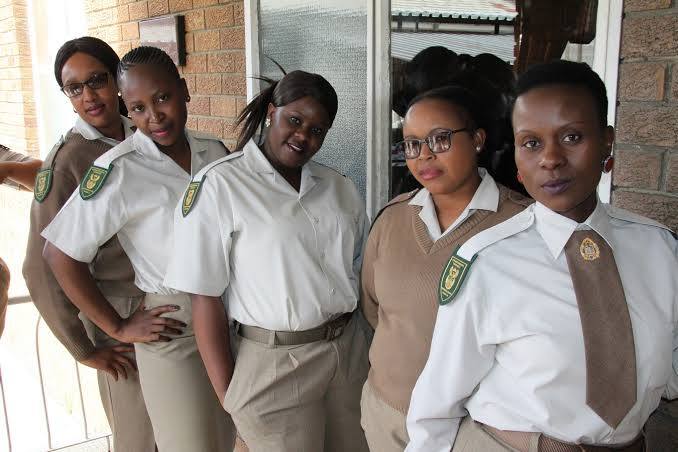 Neither late, incomplete, nor unsigned application forms shall be accepted. Also, no photocopies of completed forms, e-mailed, or faxed applications shall be accepted. Correctional services learnership 2021 closing date is March 12, 2021. Correctional services learnership 2022 closing date is not yet released.
Since you will have to cater for your transport and accommodation during your experimental learning, you are advised to apply at the branch close to your place of residence. Once you are selected, you will be contacted and given the correctional services learnership reference number and admission letter.
Frequently Asked Questions
Below are the frequently asked questions about the Correction Services Learnership. The info given is thoroughly researched from credible sources. Keep reading to learn more!
Is a corrections officer a stressful job?
Correctional officers are exposed to a high degree of stress every day. Working long shifts behind walls day in and day out can and does take a toll. Each aspect of the job, including inmate interactions, workplace environment, and resulting home life, can contribute to this stress.
What skills do you need to be a correctional officer?
Correctional officers should also possess the following specific qualities:
Good judgment
Interpersonal skills
Negotiating skills
Physical strength
Resourcefulness
Self-discipline
What are the duties of corrections services?
Correctional officers typically do the following:
Enforce rules and keep order within jails or prisons.
Supervise the activities of inmates.
Inspect facilities to ensure that they meet the security and safety standards.
Search inmates for contraband items.
Report on inmate conduct.
Escort and transport inmates.
Can a correctional officer become a cop?
Unless transferring from a correctional officer to a police officer position, correctional officers do not attend police academies. Instead, they attend specialized training academies for correctional officers.
How much do correctional officers earn in South Africa?
The average salary for a Correctional Officer in South Africa is R199,499. They also get other allowances depending on their positions and the departments they are serving. Successful candidates receive a monthly stipend of R5000 per month during their placement.
The correctional services learnership is outcome-based and is intended to address skill shortages in South Africa. The programme is based on a legally binding agreement between the employer, learner, and service provider. Apply today and get the gainful skills of your choice.
Disclaimer: The Department of Correctional Services is an Equal Opportunity Employer. The provisions of the Departments Employment Equity Act shall be taken into consideration in selecting candidates for enrollment. Take note that correspondence shall only be limited to shortlisted candidates and, after that, the successful candidates. Should you not be contacted within 3 months after this advertisement's closing date, regard your application as unsuccessful.
READ ALSO: How to apply for funding for NPO 2021 (Infographic and guide)
In other news, Briefly.co.za reported on February 23, 20021, about how to apply for funding for NPO 2021. What is NPO? A nonprofit organization is a business or company specialising in social work for the benefit of the public.
How do you get funded? Funding for NPO can be challenging, but with the right goals set and persistence, the resistance is worn out. Read more and learn more to apply.
Source: Briefly.co.za