Dorýs Madden age, ethnicity, birthday, Julius Erving, profiles
In the modern world, having a partner as a celebrity makes your life prone to public scrutiny. The case is no different from Julius Erving's wife, Dorýs Madden. First, Julius Winfield Erving II, commonly known by the nickname Dr J, is an American former professional basketball player. It is through her popularity that fans sought to know more about the woman behind his success. This article tells more about the untold story of Dorýs Madden.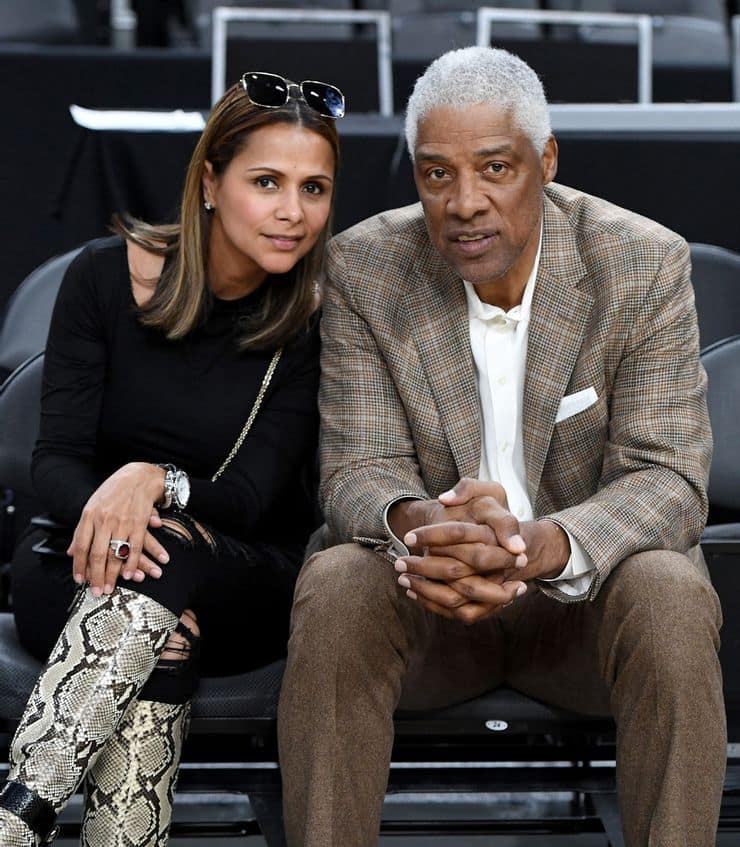 Dorýs Madden race is American, and she was born in Tegucigalpa, Honduras, on October 17, 1969. How old is Dorýs Madden? She is 51 years as of 2021. Dorýs Madden's birthday is usually on October 17 every year. She is of Mestizos ethnicity, which refers to the Native Americans mixed with European descent. People also call her Dorýs Maddison, Dorýs Erving, Mrs Dorýs Erving, among others. This article digs deep into her personal life, age, net worth, birthday, among other things of interest. Keep reading to learn more!
Dorýs Madden profiles
Full name: Dorýs Madden
Nationality: Americans-European
Date of birth: October 17, 1969
Dorýs madden ethnicity: Mixed ethnicity between Native American and European descents.
Husband: Julius Erving
Marital status: Married
Gender: Female
Height: 5 feet 8 inches (173 cm)
Dorýs Madden age: 51 years
Dorýs Madden Twitter: @Dorysmadd
Dorýs madden bio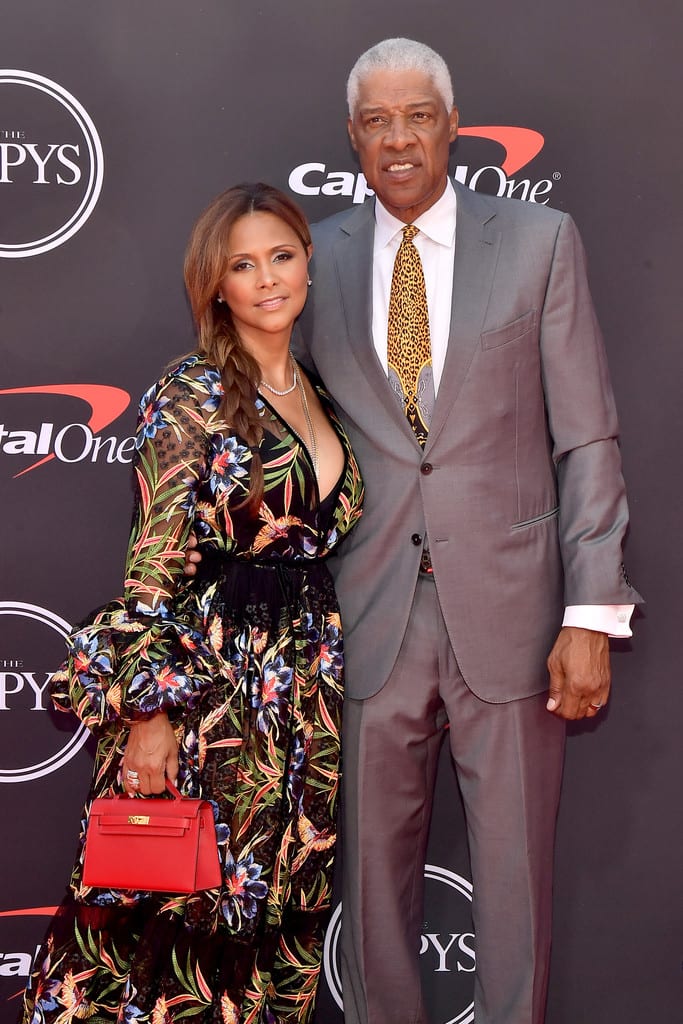 Below is every detail you would love to know concerning Dorýs Madden, Julius Erving's wife. The article contains info about her age, ethnicity, birthday, among other essential information. Keep reading to learn more!
Background info
Her early life was surrounded by her parents, siblings, and a few close friends. She completed her schooling in a local high school in her town. After completing her degree in Honduras, Madden relocated to America and was fortunate to land a job in a tobacco retail store in Florida. It is while working there when she met Julius, and their relationship started.
Relationship
When Julius and Madden were dating, he was still married to his then-wife, Turquoise Erving. Their marriage lasted from 1972 to 2003, where they were blessed with four children, among which Cory, the youngest one, died drowning in a pond while trapped inside a car. Their divorce came after Madden sired a kid, Jules Erving, with Julius. Turquoise asked for divorce, citing extramarital affairs.
Children
Presently, Dorýs is a mother to three of Julius' kids. Madden got her first two kids before she walked down the aisle. After their wedding, they were blessed with Juliette, their only daughter. Madden also mothers a step-daughter from Julius' ex-affair.
Prominence
Madden became a famous personality for marrying Julius. What captured the attention of many is their 20-year gap, as she is younger than the husband. They were able to handle their marital problems, and they did not allow age to be a limiting factor for them to be together.
Julius Erving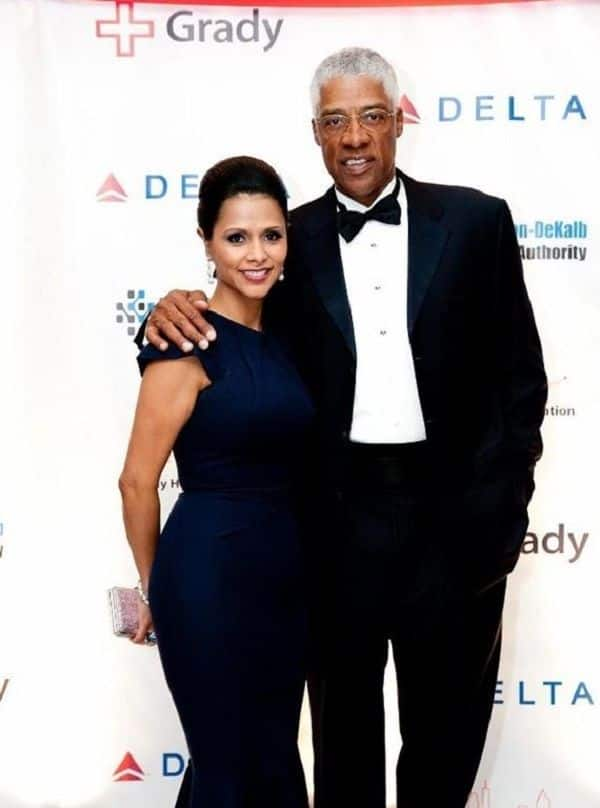 Erving is a retired American basketball player. He was nicknamed Dr J by one of his teammates. Julius is listed amongst the most valuable basketball player of all time. During his long career, he travelled globally and played for many teams, earning prestigious awards. He also has his name written in the list of the top 50 greatest players in the NBA history.
Dorýs Madden net worth
Mrs Erving is living a posh lifestyle with her family and lives in a million worth mansion in New York. Much of her fortunes come from the wealthy husband, who now runs several business empires in the hotel industry. She loves to spend her money on marvellous dresses, luxurious cars, and accessories. However, she is also involved in many charitable works along with her husband. The couple has a net worth of $50 million.
Above is an amazing bio of Dorýs Madden, famous for being the wife of the legendary basketball NBA star Julius Erving. The couple is together for almost two decades and is still living happily despite a huge age gap. There is a true reflection that age is just a number and that it does not count much to loved ones. Briefly.co.za wishes the couple all the best in their life together.
READ ALSO: Molefi Ntseki age, teams, football career, fired, record, profiles
In other news, Briefly.co.za recently reported on April 1, 2021, about the bio of Molefi Ntseki. Who is he? Molefi Ntseki would best be described as a daring force who believed in himself in the football arena. Why is he topping the headlines?
He is topping the headlines after he was axed as the Bafana Bafana coach after a disappointing loss in the Africa Cup of Nations qualifiers.
Source: Briefly News