Sherry Holmes age, baby, married, illness, pregnancy, net worth
Sherry Holmes is a Canadian contractor, part-time designer, and motivational speaker. She is among the most hardworking and successful women in the construction industry. Since she joined the male-dominated industry, she has inspired many ladies to join the skilled trades sector. As a result, her followers have been yearning to know more about her.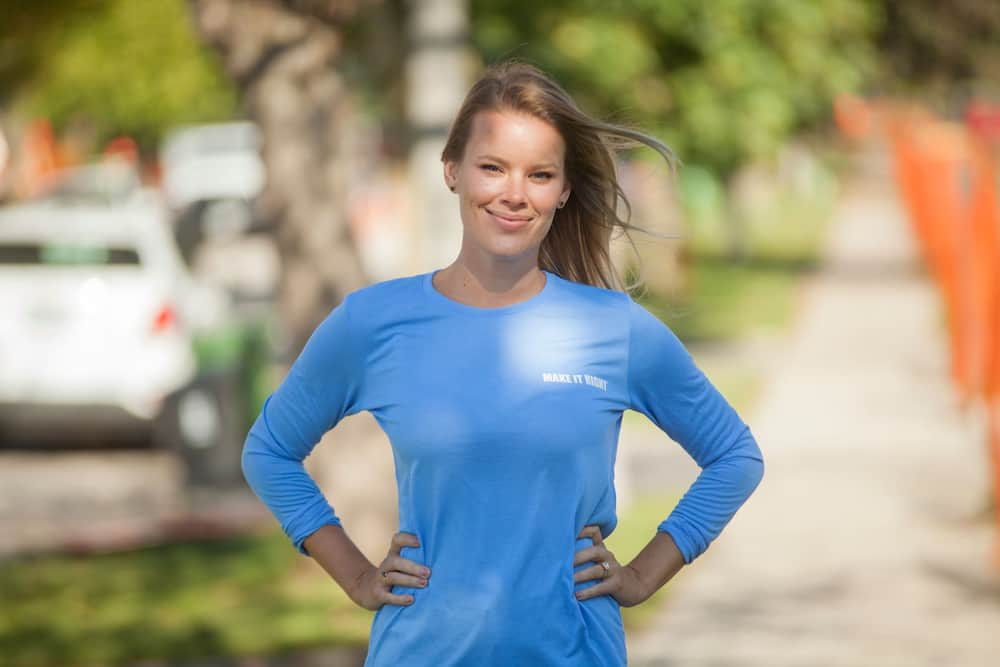 Often, many people tend to disregard skilled trades workers. Perhaps, it is because they hold various myths about their occupations. For over a decade, Sherry Holmes has been trying to create awareness about the industry's opportunities. Unlike before, some people have started to realize that the field is lucrative.
Sherry Holmes profile summary
Birth name: Sherry Holmes
Date of birth: 21st June 1987
Place of birth: Ontario, Canada
Age: 33 years old (as of April 2021)
Parents: Mike Holmes Sr. and Alexandra Lorex
Siblings: Amanda and Mike Holmes Jr.
Spouse: Blake Steed
Kid: Cali Kay Holmes Steed
Occupation: Contractor, part-time designer, and motivational speaker
Nationality: Canadian
Sherry Holmes bio
Sherry was born on 21st June 1987 in Ontario, Canada. She was born into the family of Mike Holmes Sr. and Alexandra Lorex. The beauty was raised alongside two siblings, a brother and a sister. The names of Sherry Holmes siblings are Amanda and Mike Holmes Jr.
Her parents separated at a young age, allegedly leaving them to their grandparents' care, Jim and Shirley Holmes. Based on the information available in the public domain, she visited her father, together with her siblings, during the weekends. They would then assist him in his construction duties, but then she was not that much interested.
Like Mike Jr., she has been in the construction business for a significant time. The two siblings are passionate about their job. Also, they have been encouraging many young people to join the skilled trades. The same applies to Amanda. Though, she is not that much into it as compared to Mike Jr. and Sherry.
How old is Sherry Holmes?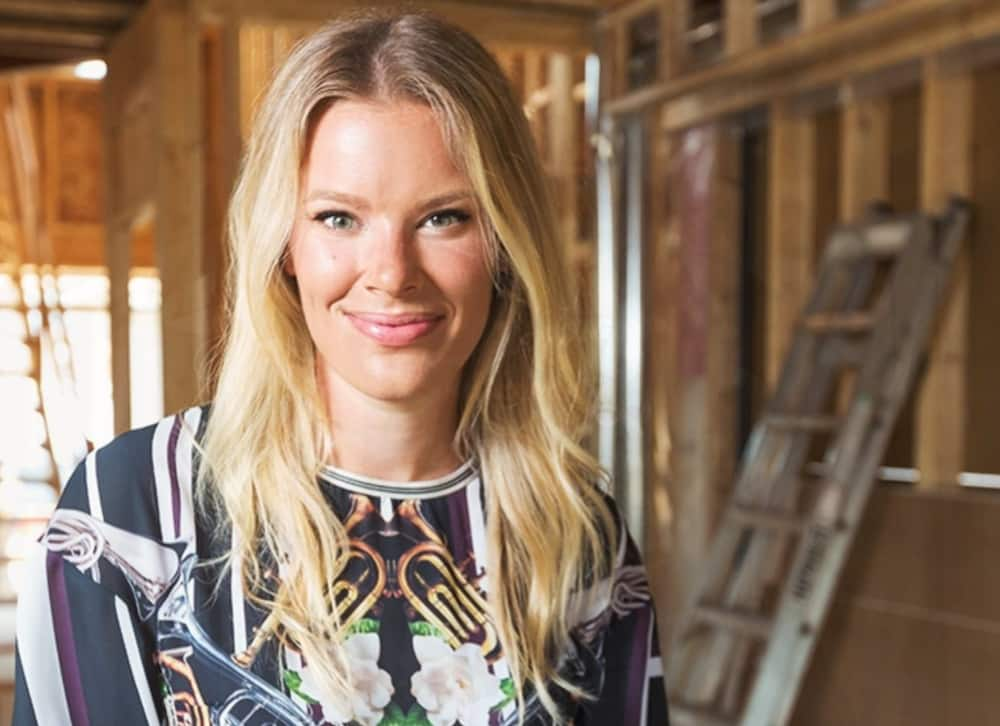 Sherry Holmes age is 33 as of April 2021. She celebrates her birthdays on 21st June.
Career
Growing up, she was interested in skilled trades jobs. However, as time passed, she started loving the job due to her father's influence, among other factors. For instance, her desire to help drove her to become among the team that helped New Orleans' residents reconstruct their homes after Hurricane Katrina.
Narrating about her New Orleans' experience in an interview, Sherry said,
It was all quick. It was crazy hot. I had no idea what I was doing. I was the only girl on site. I was going to learn from people. And that was that.
Another factor that drove her to become among the best is the desire to command respect from her male counterparts. The majority of them considered her the weakest one, but she eventually proved them wrong. At the moment, she is among the best in the team.
Sherry has also been appearing in her dad's television shows since 2009. The beauty joined as a production assistant in Holmes on Homes. After successful completion of the TV show, she joined the art department until 2019. During the time, she was credited as a construction crew. Between 2009 and 2019, she has been starred in his father's TV shows as a construction crew.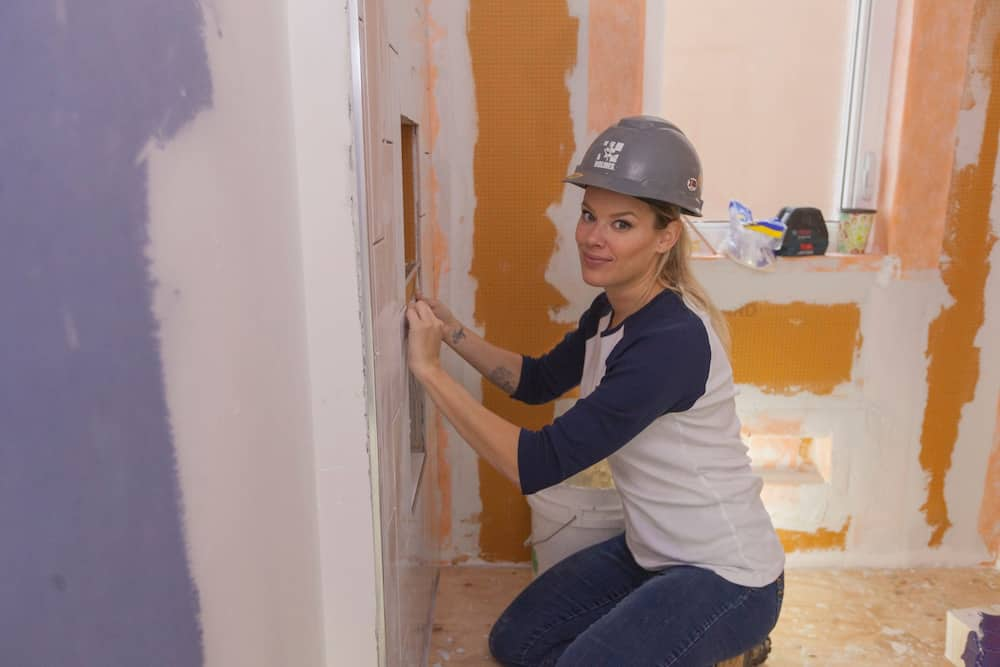 The 33-year-old is also expected to appear in Holmes Family Rescue, which is in the pre-production stage at the moment.
Net worth
Sherry is, arguably, among the wealthiest Canadian young women. She has amassed a lot of wealth, working as a construction contractor and part-time home designer. As of 2021, Sherry Holmes net worth is guestimated to be around $30 million. However, she is yet to make the information about her wealth public.
Illness
Did Sherry Holmes have a brain tumor? Yes. She was diagnosed with a potentially deadly brain tumour in 2002. Interestingly, the doctors were able to detect the tumour with the help of a CT scan. Thanks to the doctors who conducted surgery on her brain, they managed to save her life.
Sherry Holmes illness drove her father to start supporting hospitals in his hometown, Halton Hills. Speaking in an Investing in Care campaign held in Georgetown Hospital, her father said,
Without question, the doctors did their jobs well, but as far as I'm concerned, it was the CT scan that saved her life.
Marriage and motherhood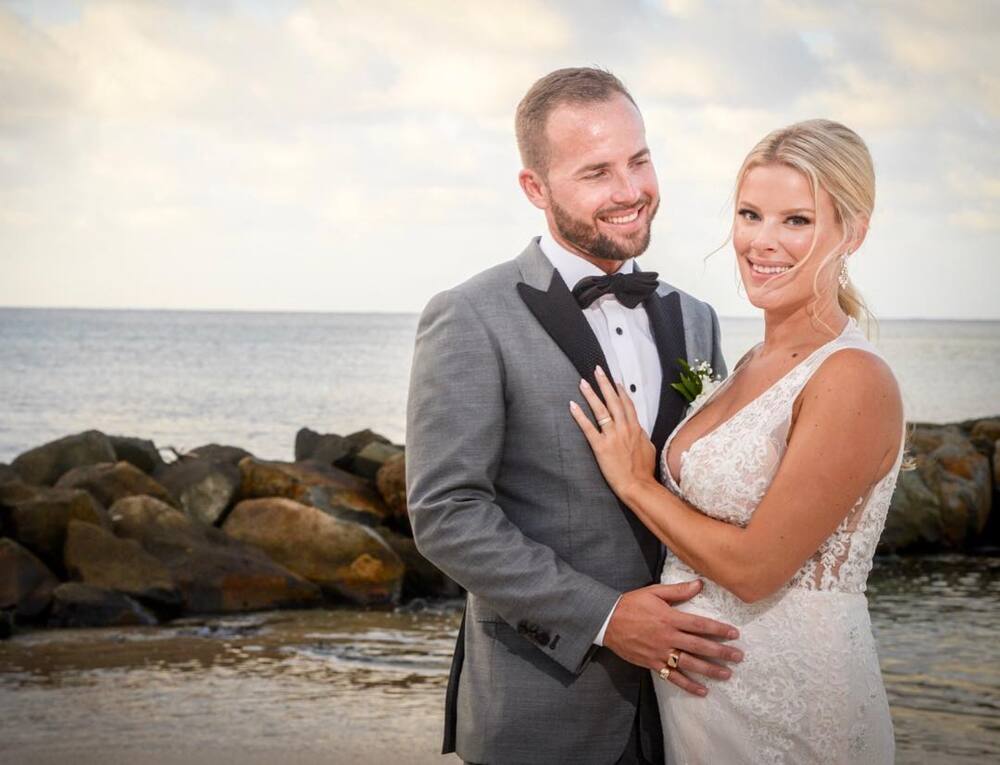 Who is Sherry Holmes married to? The beauty tied the knot with his long-term boyfriend, Blake Steed. Interestingly, Sherry Holmes wedding took place on 12th December 2018 in St. Lucia. The colourful event was attended by family, close friends, and some colleagues.
So, is Sherry Holmes still married? She has been happily married to Steed for more than two years as of 2021. The 33-year-old was pregnant during her wedding, which makes her a mother now.
Sherry Holmes pregnancy was six months at the time of the wedding. The couple received a new addition into the family on 21st April 2019. The name of Sherry Holmes baby is Cali Kay Holmes Steed.
Sherry Holmes is not only beautiful but also diligent. She has been making impressive moves in the construction field for more than one decade. Overall, she is an inspiration for ladies who are hesitant to pursue a career in skilled trades.
READ ALSO: Lola Burr: Interesting facts and bio of Bill Burr's daughter
Briefly.co.za published the thrilling biography of Lola Burr. She is the daughter of American stand-up comedian Bill Burr and actress Nia Hill. Primarily, Lola came into the limelight due to her parent's celebrity status.
The 4-year-old is the firstborn child of Bill and Nia. Usually, her parents share her pictures on their social media pages. Considering that she comes from a wealthy family, her life is among the most-desired on social media.
Source: Briefly News