David Hefner age, married, siblings, parents, Playboy, net worth
Who is David Hefner? David is the son of Hugh Hefner, the establisher and editor-in-chief of the renowned Playboy Magazine. Even though he is part of his father's empire, the Playboy Enterprise heir avoids the limelight. Read more about him in the article.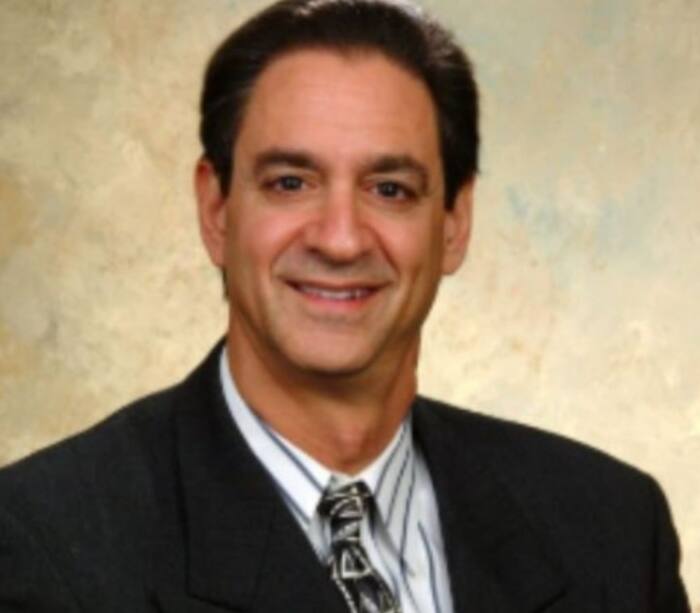 The late Hugh Marston Hefner will never be forgotten for owning Playboy Enterprise. This print and online publication is a men's lifestyle and entertainment magazine with what may be considered obscene photographs and articles. Much may be known about Hugh, but there is little information about his eldest son, David. Find out everything there is to know about the Playboy heir.
David Hefner profile summary
Full name: David Hefner
Date of birth: 30th August 1955
Place of birth: Palo Alto, California, USA
Nationality: American
Ethnicity: Mixed
Eye colour: Black
Hair colour: Black
Relationship status: Married
Occupation: Computer engineer, entrepreneur, writer, editor, producer, and director
Famous for: Being Hugh Hefner's eldest son
David Hefner biography
David Hefner age will be 66 years in August 2021. David Hefner parents are Hugh Hefner and Mildred Williams (Hugh's first wife). He is the second child of the couple, the eldest being daughter Christine Hefner.
Hugh and Millie Williams met in college and got married in 1949. Unfortunately, they separated ten years later, in 1959, when their son was only four years old. Millie got married to Edwin Gunn, but they later separated. Hugh married Kimberly Conrad, but they divorced, and he married Crystal Hefner, a Playboy model, in 2012.
From his father's marriages, David is the eldest son and the second child after Christine (married to a former Illinois state senator William A. Marovitz but divorced in 2013). David Hefner siblings also include Cooper Bradford and Marston Glenn, Hugh and Kimberly Conrad's children.
Cooper is the founder and former CEO of HOP. He is a member of the California State Military Reserve, married to English actress Scarlett Byrne. Marston is a writer and gamer, as indicated in his Twitter bio, and apparently, he wrote a book about zombies called Bleed. Even after the death of their father, the siblings stick together and occasionally meet.
Education and Playboy Enterprise
David studied at the University of California Santa Cruz. He specialised in film and digital media. Unlike his siblings Christie and Cooper, the eldest son is not that much involved in his father's business. Christie served as board chair member and CEO of Playboy Enterprise from 1988 to January 2009, and Cooper took over from his father as Chief Creative Officer in 2016.
David Hefner career
What does David Hefner do? Hugh Hefner's eldest son is reportedly a computer graphics specialist for independent productions. He owns a computer consulting company and has made major contributions to the entertainment industry.
David made his debut in 2004 by working in the TV series, Renovate My Family, as a production assistant. The same year he wrote, directed, and edited the Pay Attention short film. His other projects, including TV shows, short films, and documentaries, are:
Talita (2020)
Translogic (2013-2016)
Washed (2014)
Forgotten Pills (2010)
Grandmother! (2010)
Heroes at Home (2008)
Two Weeks Notice (2007)
The End of Light (2007)
Welcome to Juliette (2007)
Dinner with Cupid (2006)
Shut Up and Shoot! (2006)
Dusty Road (2006)
Forgotten Pills won him the Grand Jury Award for Best Feature Film in 2010 at the Dances with Films festival.
David Hefner wife
David Hefner Hugh Hefner son has a very private personal life as he is careful to keep it away from the public eye. According to some sources, he has a wife and two children, but their identities are unknown.
David Hefner net worth
David Hefner net worth is about $500,000 from his computer consulting and film work. Who inherited Hugh Hefner's money? Like the other four kids and wife Crystal, David also got a share of Hugh's wealth, who had a net worth of about $50 million or more in 2017.
What happened to David Hefner? Unlike his father, the Playboy Magazine heir has maintained his life under the radar. He is not active on any social media. However, he is well-off due to his assets and the bond he shares with his siblings. We wish him all the best in life.
READ ALSO: Dixie Griffith: Interesting facts about Andy Griffith's daughter
Briefly.co.za published interesting facts about Andy Griffith's daughter, Dixie. Dixie was born in North America, and she is about 61 years now. She is a philanthropist and the only surviving child of the comedian, after her brother's death. Read to find out more about the multi-millionaire adopted daughter of celebrity Andy Griffith.
Source: Briefly.co.za