Yvonne McGuinness biography: Who is Cillian Murphy wife?
Who is Cillian Murphy wife? Yvonne McGuinness is an Irish visual artist who came to the limelight after marrying singer and actor Cillian Murphy. Her works have been showcased beyond Ireland, and her life story shows that other than having a famous husband, she is a beautiful, industrious, multi-talented career woman and mother.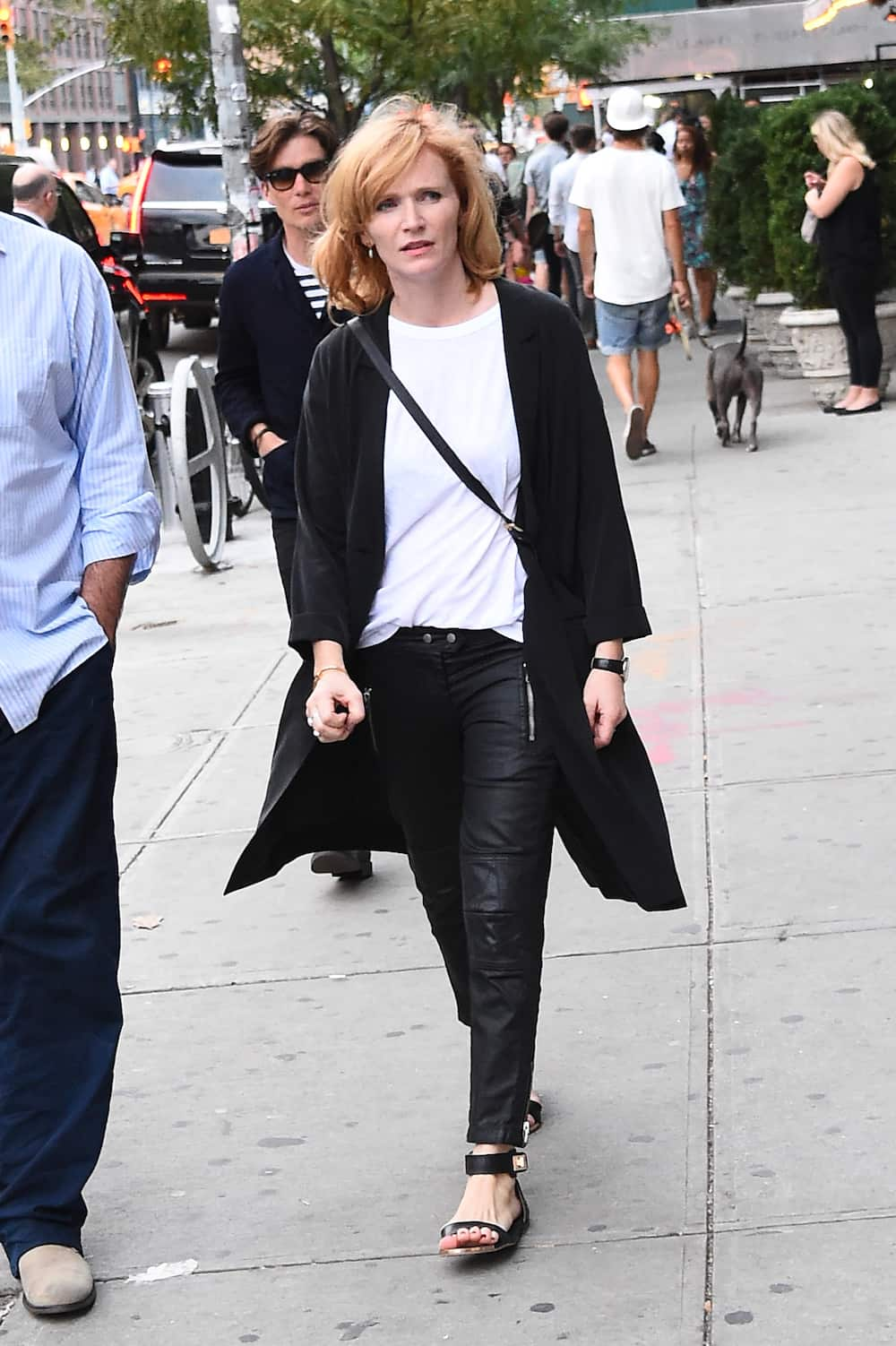 Yvonne McGuinness attracted publicity when she tied the knot with Cillian Murphy almost two decades ago. Cillian is famous for his role as Tommy Shelby, the swaggering leader of the Peaky Blinders. However, there is more to her than simply being a celebrity's wife. Here is everything there is to know about Tommy Shelby's wife in real life.
Yvonne McGuinness profile
Full name: Yvonne McGuinness
Date of birth: 12th October 1972
Place of birth: Kilkenny, Ireland
Zodiac sign: Libra
Nationality: Irish
Ethnicity: Caucasian
Eye colour: Brown
Hair colour: Brunette
Yvonne McGuinness Instagram: @ymcgprojects
Twitter: @mcguinnessyv
Relationship status: Married
Children: 2
Occupation: Visual artist and producer
Famous for: Being Cillian Murphy wife
Yvonne McGuinness biography
How old is Yvonne McGuinness? Yvonne McGuinness age will be 49 years later in 2021. Her father is a successful entrepreneur, Gay McGuinness, the owner of Domaine de Notre Dame des Anges vineyard in France.
Mrs. Murphy is the niece of John McGuinness, a politician associated with the Fianna Fáil party. Yvonne McGuinness height is 5 feet 7 inches.
Education
Cillian's wife studied at the Royal College of Art in London. She was awarded with a master's degree with Honours in Arts in 2003. She briefly studied at Crawford College.
Career
Cillian's wife is a multi-media artist working in video installation and print. She was briefly a photographer, sculpturer, and writer. At the time of meeting Cillian, she was associated with the Corcadorca Theatre Company. Yvonne McGuinness art has been displayed in Ireland and the United Kingdom. She also has made several short films, including
2017: The Well
2012: Procession
2012: Charlie's Place
2011: This Is Between US
She was also part of the 2017 Amharc Fhine Gall 11th edition. Recently, Cillian's wife initiated an art project known as The Unit For Radical Belonging, where she will be in residence in a large retail unit in Tyrrelstown commercial centre until Spring 2021. The purpose of this initiative is to overlay commonalities and differences, establishing a space to connect, learn, swap knowledge, explore differences, listen, speak, sit, and share stories and experiences.
Yvonne Cillian Murphy wife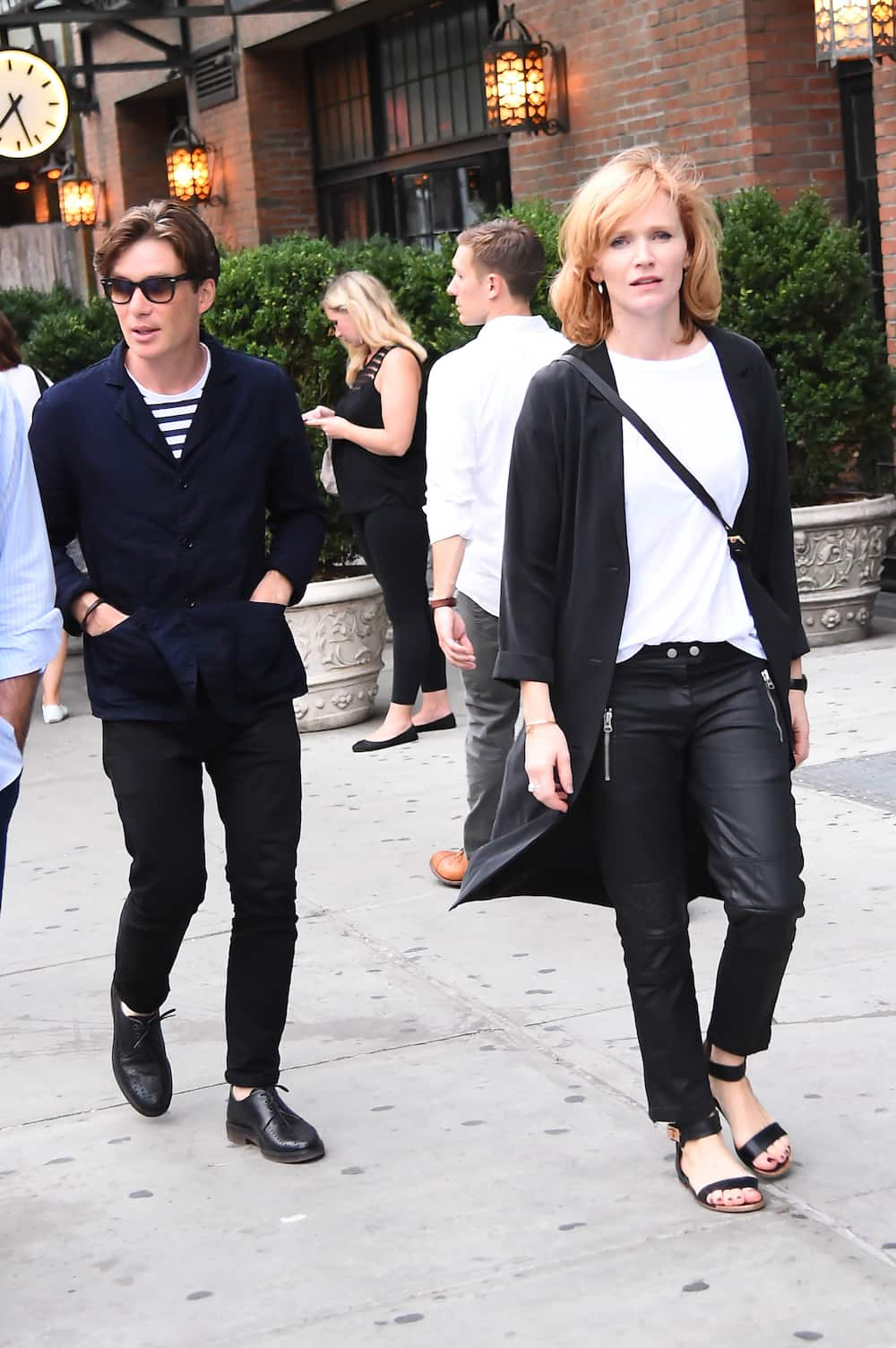 Yvonne McGuinness and Cillian Murphy wedding took place in Gay's vineyards in Provence, France, on 1st August, 2004 after Cillian proposed during hill-walking in Ireland. They first met in 1996 in Dublin, when Cillian was 28 years old; so they knew each other for about 8 years before marriage. Cillian met Yvonne McGuinness after performing in a concert with his band at a hotel in London.
The couple has two sons born in Sweden called Malachy Murphy (born in 2005) and Aran Murphy (born in July 2007). Although the boys are the children of a famous actor, they have not seen most of their dad's works because of their violent nature, making them unsuitable. For several years, the family lived in Kilburn, London, before returning to Ireland, in 2015. Cillian Yvonne McGuinness interview revealed that the actor and his family are comfortable here, and it is closer to the kids' grandparents.
Yvonne McGuinness net worth
How rich is Cillian Murphy wife? Cillian's wife is estimated to be about $3 million, according to Biography Tribune. This wealth was accumulated from her career as a visual artist and her production works, among other sources.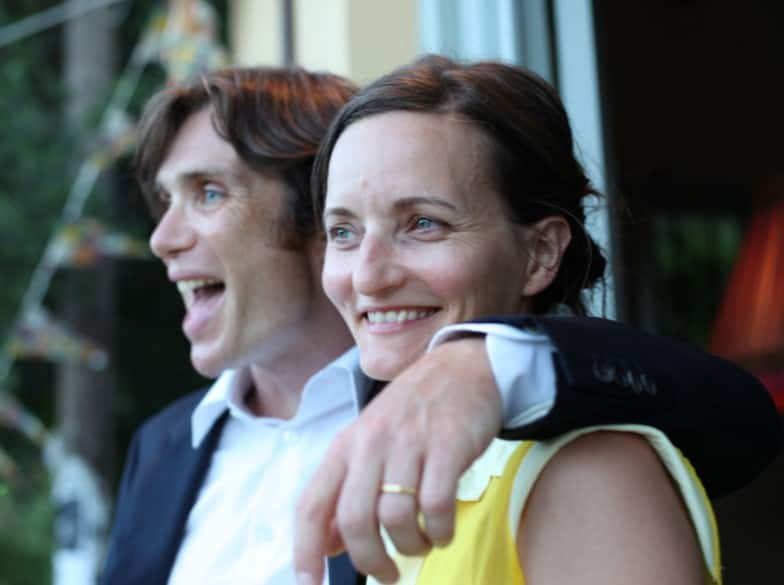 Yvonne McGuinness images confirm that Cillian is lucky to have the gorgeous brunnette for a wife. Yvonne McGuinness is an all-round lady. She is the loving Cillian Murphy wife on top of being an intelligent, hard-working, family-oriented, loving, and caring mother and visual artist. We wish her all the best in her endeavours.
READ ALSO: Who is Ken Jeong wife? Tran Jeong biography and facts, profiles
Briefly.co.za published interesting facts about Tran, the wife of Ken Jeong. Ken is a famous Hollywood actor best known for his portrayal of Ben Chang in the sitcom Community and the gangster Leslie Chow in The Hangover film series.
His wife, Tran, is a Vietnamese-American physician. Read on for further details.
Source: Briefly.co.za