Who is Ken Jeong wife? Tran Jeong biography and facts, profiles
Ken Jeong is a household name in Hollywood for his outstanding performance as an actor. He is celebrated for his portrayal of Ben Chang in the sitcom Community and the gangster Leslie Chow in The Hangover film series. But who is Ken Jeong wife? Tran Jeong is the wife of Ken, and she is a Vietnamese-American physician. This article reveals her biography and facts.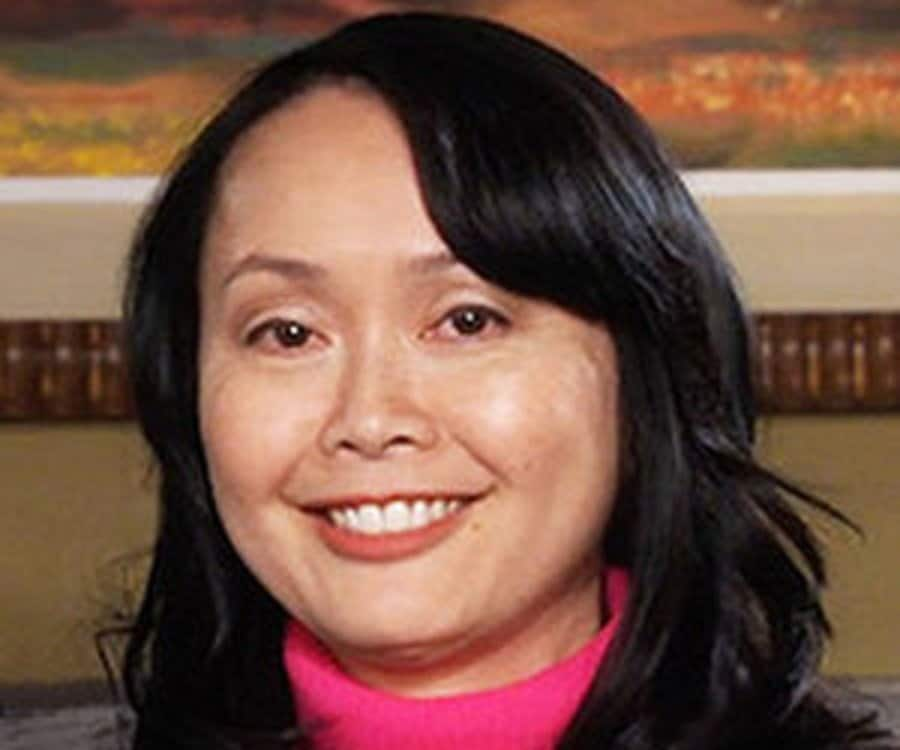 Tran Jeong is a famous American physician, better known as Doctor Ken Jeong's wife. She came into the limelight after marrying Ken. The couple has been living well with their children. She frequently accompanies her superstar husband to movie premieres, award ceremonies, and other events. This article digs deeper into Tran's life, background, career, net worth, among other things of interest.
Tran Jeong profiles
Tran Jeong maiden name: Tran Jeong
Another name: Tran Ho
Age: 49 years
Birthdate: February 24, 1972
Horoscope: Pisces
Birthplace: The United States of America
Marital status: Married
Tran Jeong spouse: Ken Jeong
College: David Geffen School of Medicine
Tran Jeong children: Zooey and Alexa
Tran Jeong height: 5 feet 5 inches (1 m 65 cm)
Ken Jeong nationality: American
Tran Jeong biography
What is Tran Jeong age? Tran Ho was born on February 24, 1972, in the United States of America. Tran Jeong parents are of Vietnamese origin, but she was raised in the United States. They raised her to the best of their abilities and ensured she attended good schools from kindergarten through high school to university. She studied at the David Geffen School of Medicine at UCLA for her degree in medicine.
Tran Jeong career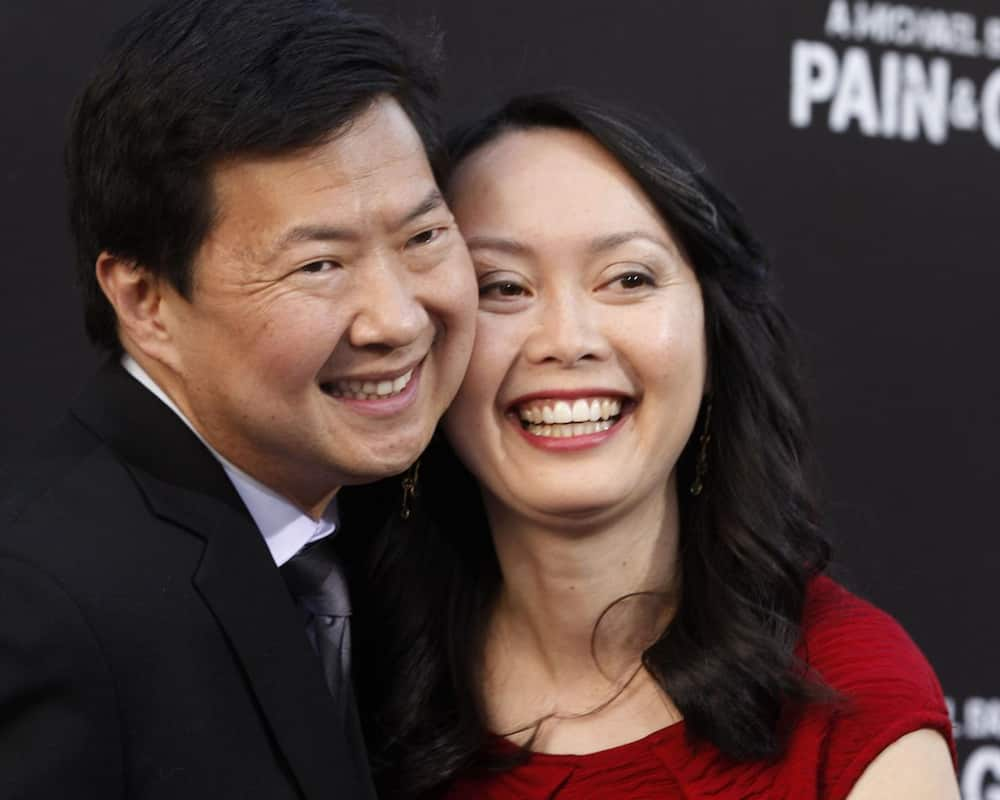 After graduating with a degree in medicine, she got the necessary accreditations, such as the license to practice as a medical practitioner. She started practising as a family physician, something she has practised for more than two decades. Besides, she is a board-certified family physician licensed to practice medicine in California.
She boasts of being one of the leading physicians in the California area, and her reputation is getting stronger by the day. This has made her create a good rapport with colleagues and patients as well. This makes her experience dozens of patients walking through her doors with one ailment or the other for her diagnosis and treatment.
Tran Jeong family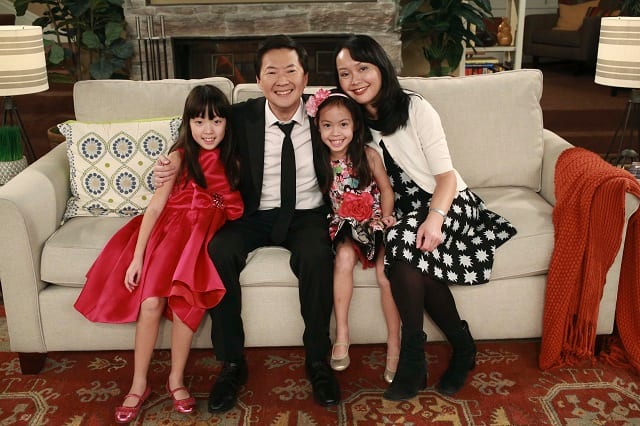 She is happily married to Ken Jeong, whom she met in 2002 while working at Kaiser Permanente based in West California. However, Ken did not go on with his medical practice as he pursued his dreams of becoming a comedian and an actor. Ken is a graduate of Duke University, where he acquired his degree in 2002. He later finished his internal medicine residency at Ochsner Medical Center in New Orleans.
After dating for two years, they tied the knot in September 2004 in a colourful wedding attended by many of their family and friends. In 2007, they were blessed with a bundle of joy after the birth of Alexa and Zooey, their twin daughters. Their happy marriage has been going on well to date.
Tran Jeong net worth
Tran has a thriving career as a physician, and it pays well to be a medical practitioner in the United States. She is estimated to get an annual income of over $250,000. Going by her twenty years of her profession, she has amassed vast wealth. Together with the husband, they are guesstimated to be worth over $14M.
Tran Jeong breast cancer
Did Ken Jeong's wife have cancer? After she gave birth to her twins, she was diagnosed with stage three breast cancer. It was a great shock to her as she was afraid to leave her kids while they were too young. Luckily, she had the moral support of her husband, who encouraged her to take things positively and undergo medication.
She started receiving her medication, and she had to endure a mastectomy, 16 chemotherapy sessions, and follow-up radiation therapy before she was declared cancer-free in 2010. Surprisingly, her oncologist thought cancer might recur after two years, but she survived all these years.
During that time, Ken sacrificed many things for her. At some point, he was offered the role of Leslie Chow in the first Hangover movie. At first, he was reluctant to take the role, but he took it through the wife's encouragement.
Above is an amazing bio of Tran Jeong, the woman behind the talented actor, who inspires him to chase his dreams no matter how inconvenient or scary they might be. Besides, she is not the typical celebrity wife, as she spends most time saving lives and building an unshakable career in her chosen field. Despite enduring trials, she has managed to keep calm for the sake of her family and with their help.
READ ALSO: Gianni DeCenzo age, height, girlfriend, family, movies, worth
Briefly.co.za reported about the life and career of Gianni DeCenzo. Who is Gianni? He is an American actor making waves at the young age of 19. Why is he famous? He is famous for playing the role of Demetri in the YouTube Premium and Netflix series Cobra Kai. He has been in the series since 2018.
When was Gianni DeCenzo born? The actor was born on 27th October 2001 in Lancaster, California. Gianni DeCenzo birthday is celebrated on 27th October every year. Is he married? What is his net worth? Get that and much more in this article.
Source: Briefly News