Yung Gravy net worth, full name, girlfriend, height, age, profiles
Yung Gravy has a humorous, satirical, and groovy music style that draws the attention of millions of people worldwide. The upcoming rapper from Minnesota, USA, is also a songwriter, producer, and entrepreneur. Find out more about Yung Gravy net worth and other interesting facts.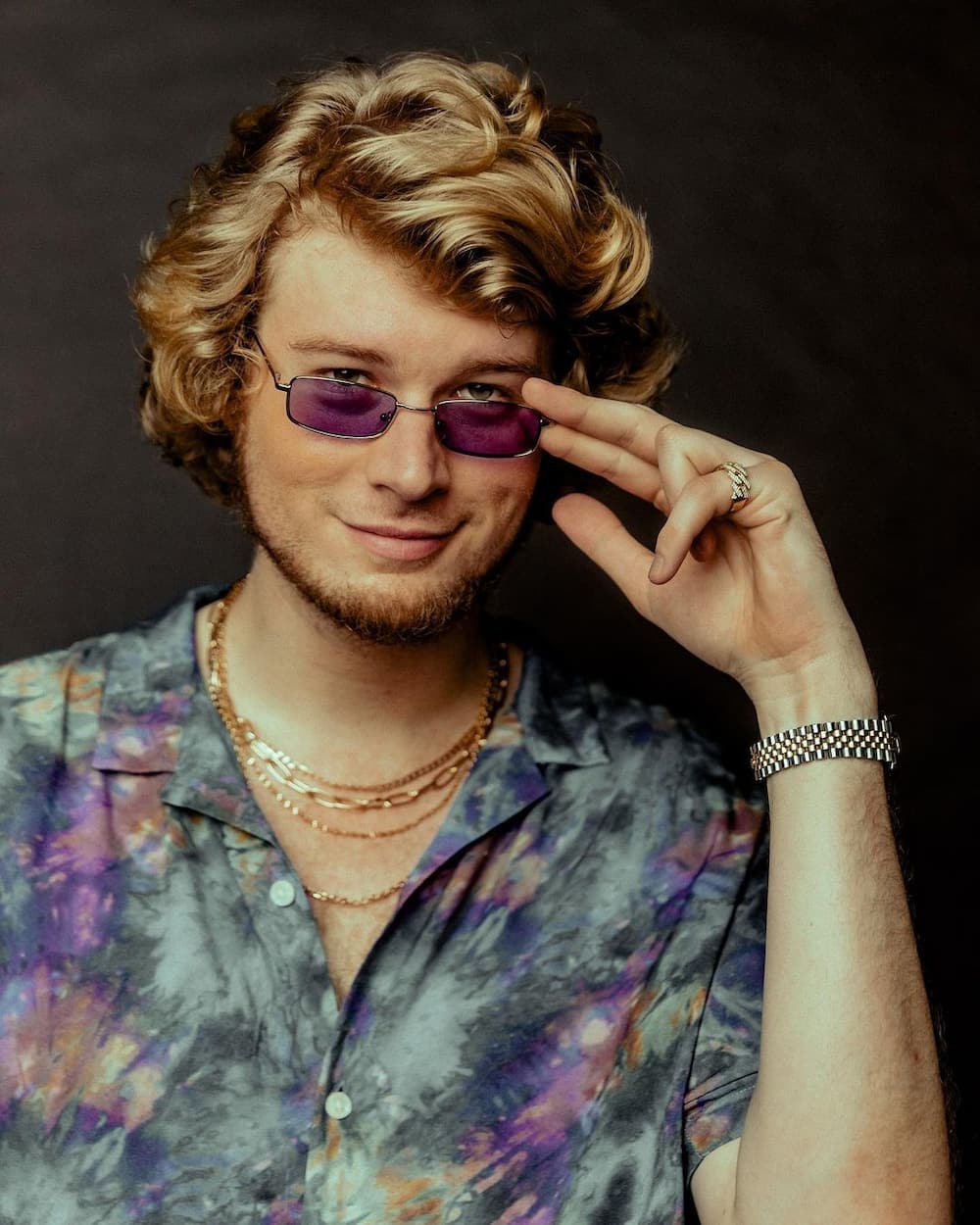 He was a close friend to the late Atlanta-based hip-hop artist named Chase Amick, aka 6 Dogs. The rapper committed suicide on 26th January 2021. Yung Gravy took a break from work to mourn his friend. It has been two years since he proposed to actress Brandi Love, but they never got married.
Yung Gravy profile summary
Full name: Matthew Raymond Hauri
Famous as: Yung Gravy, Lil Steamer, or Mr Butter
Date of birth: 19th March 1996
Age: 25 years (as of 2021)
Career: Rapper, songwriter, producer, and entrepreneur
Nationality: American
Marital status: Single
Height: 6 feet 3 inches
Net worth: Between $500,000 and $2 million
Instagram: @yunggravy
Facebook: @Yung Gravy
Twitter: @yunggravy
Yung Gravy biography
What is Yung Gravy age? The 25-year-old artist was born on 19th March 1996 in Rochester, Minnesota. He is Dr Peter Hauri and Cindy Cleveland's son. Yung's father was a scientific sleep researcher and psychologist, while his mother is a psychiatrist.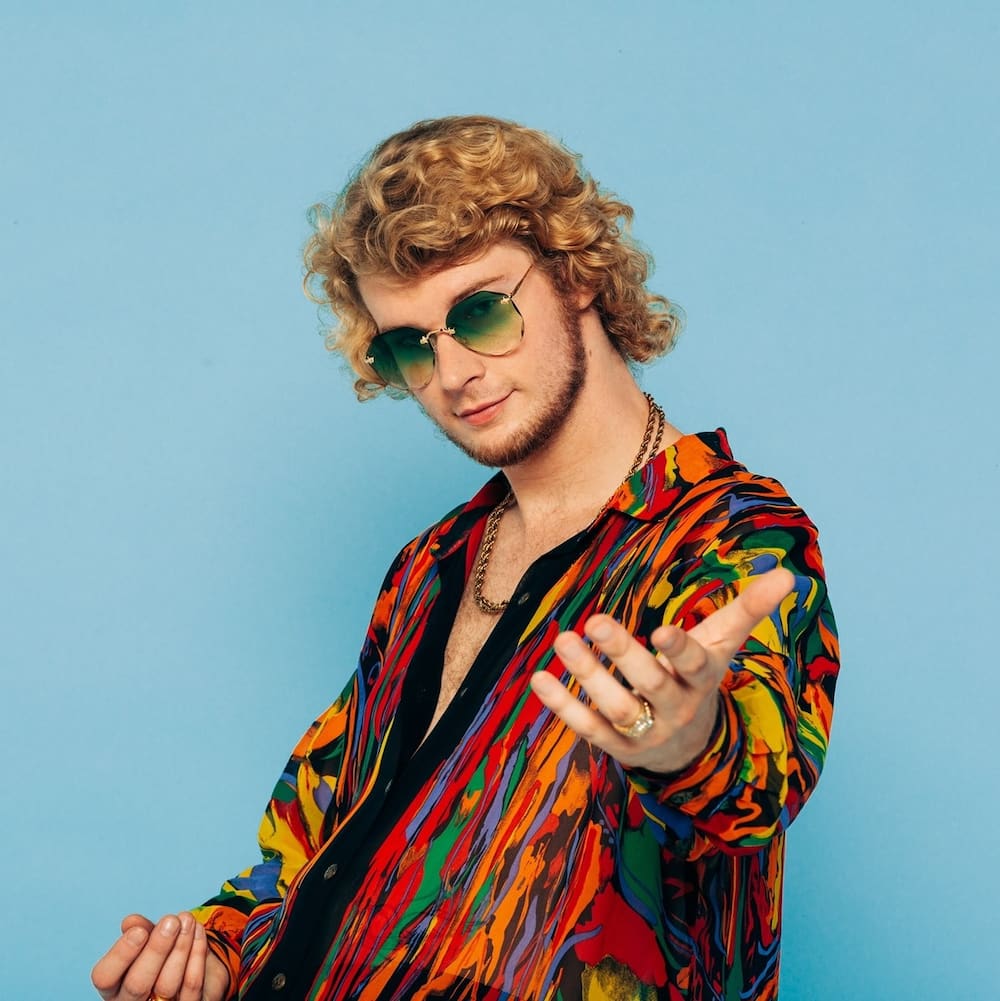 Yung's half-siblings are David Courard-Hauri, Heidi Hauri-Gill, and Katrin Kasper. They are Dr Peter Hauri's children with his first wife, Debbie Rea. Peter married Cindy after his marriage with Debbie fell apart.
The rapper and his family moved to Wisconsin after their father's death. Dr Peter died in 2013 after sustaining severe injuries from a fall on ice. Yung was 16 years old when his father passed away.
Does Yung Gravy have a kid?
No, he does not. However, his siblings have adorable children. David Courard, a scientist and professor, married Frédérique, and they are parents of Kayleigh and Julianna. Heidi's husband is Robert Gill, and they have two sons named Conner and Christopher. Katrin is Kent Kasper's wife, and they are blessed with two children, Grant and Grace.
The rapper graduated from Mayo High School in 2014 and completed a marketing degree at the University of Wisconsin in 2017. He always wanted to be a musician from childhood. Yung Gravy height is 6 feet 3 inches.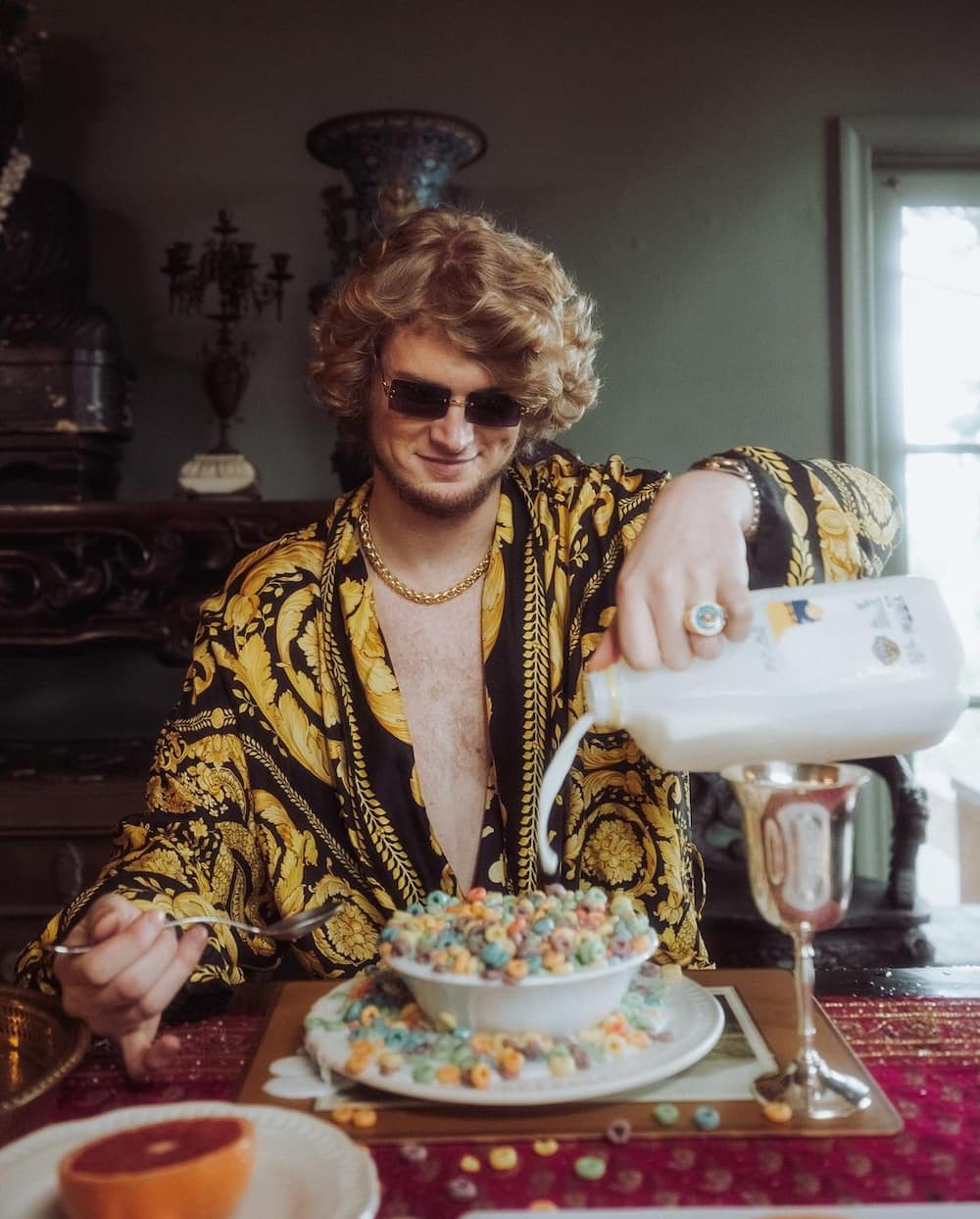 How did Yung Gravy get famous? The artist began rapping for fun while at the university and posted his music, such as 1 Thot 2 Thot Red Thot Blue Thot on SoundCloud. His 2016 single, Mr Clean, made him famous countrywide, and his fans nicknamed him Mr Clean.
Yung went on seven international tours before releasing his mixtape in 2017. It contained three albums and four EPs. Does Yung Gravy produce his own music? Yes, he does because he wants his audience to get the message he is passing to them.
He is close to music producer Y2K and other musicians like bbno$ and Chief Keef. Yung's inspiration to be a rapper came from listening to Lil Yachty and Lil Peep's music, and he currently looks up to OutKast, Three 6 Mafia, Smokey Robinson, and The Blackbyrds.
Who is Yung Gravy wife?
Yung is still single. He shared with his Twitter fans about his engagement to Brandi Love on 23rd November 2018, but most of them believed it was a fake engagement. First, Brandi was already wearing a ring in the proposal photo Yung posted. Secondly, Brandi is Chris Potoski's wife. It is still unclear whether she was Yung Gravy girlfriend or they were only having fun on social media.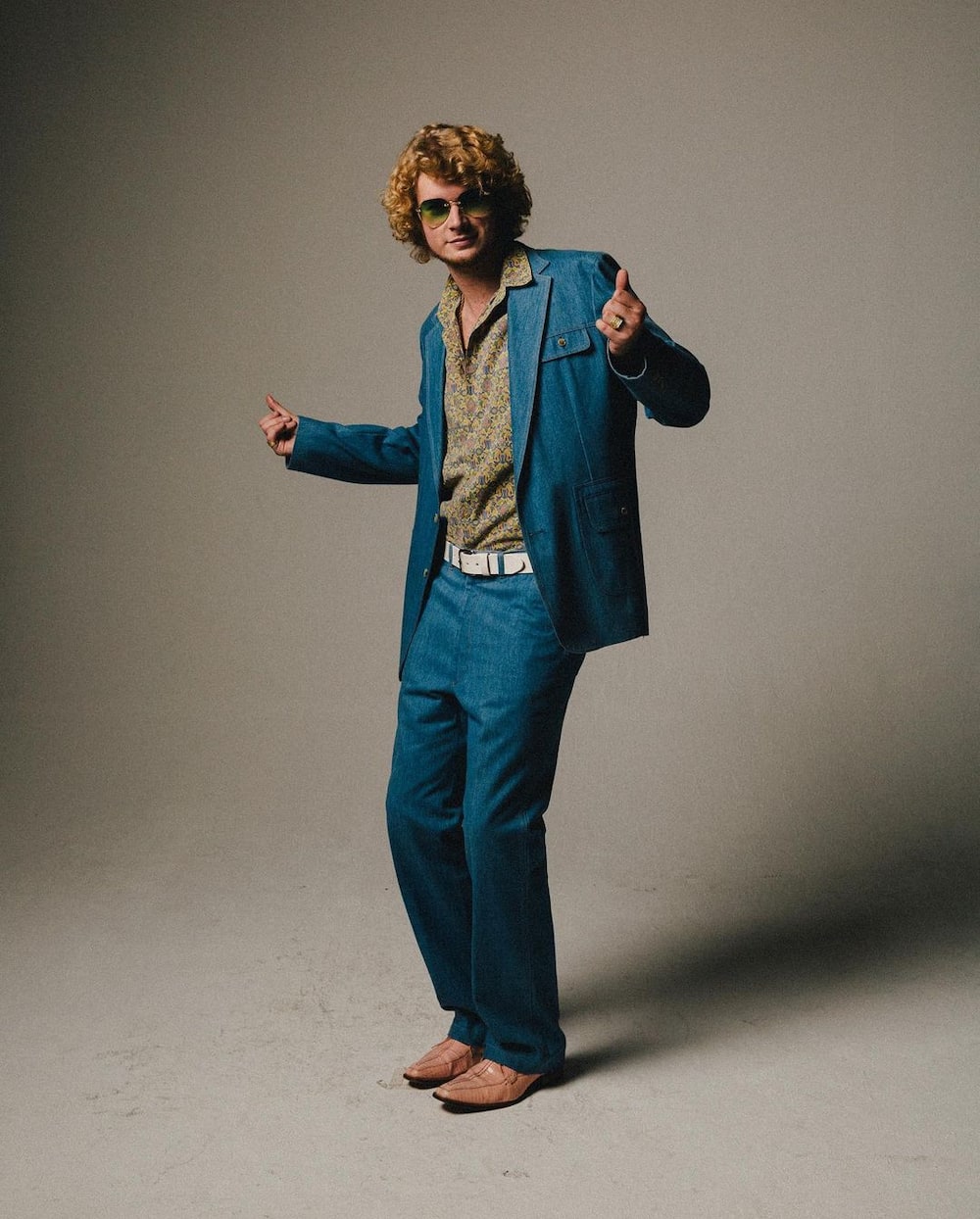 Why was Yung Gravy in jail?
The court made him serve 240 hours of community service. He was among the people the police arrested at a house party in Georgia. They accused him of possessing drugs and criminal trespassing.
Young Gravy songs and albums
Most of his net worth's estimates land at $600,000. How much does Yung Gravy make? He has earned around $26,300 in 2021 from his music. The artist has three albums and multiple heart-soothing singles in his name for now. The albums include:
Sensational
Baby Gravy
Gasanova
Thanksgiving's Eve (mixtape)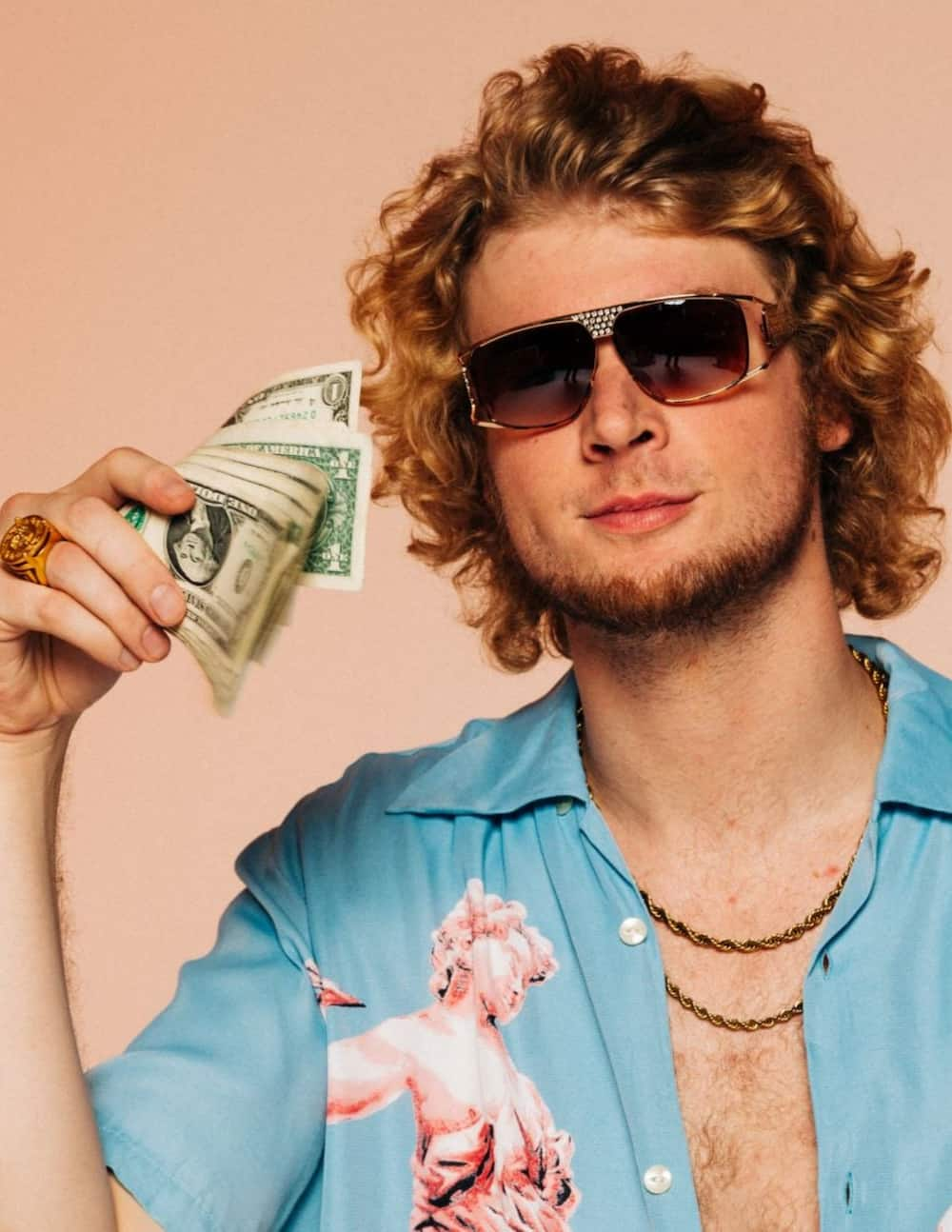 Some of the rapper's singles are:
Tampa Bay Bustdown
Shining on My Ex
Welcome to Chilis
Jack Money Bean
Gas Money
Oops!
Buttered Up
Yung Gravy is a promising artist. The musician has a diverse and broad fan base at a young age. His songs are revolutionizing the hip-hop industry because they are excellent competition to fellow uprising artists.
READ ALSO: Gianni DeCenzo age, height, girlfriend, family, movies, worth
Do you know who Gianni DeCenzo is? Briefly.co.za explains to you details about this young and handsome Hollywood actor. He acted as Jonathan Prescott in the short film named The Unlucky One.
The actor is very fortunate in real life. He found love in Melissa Rivera, a famous social media influencer with more than 13.4K followers on Instagram. You will be surprised when you take a glance at the striking beauty of this beauty pageant winner.
Source: Briefly News