Dave Chappelle net worth, wife, children, movies, shows, profiles
Dave Chappelle, American's top comedian, is famous for creating awareness about racism and related issues through comedy. The comedian chose to lose a high-paying show on a major American television network instead of toning down his style or diluting his outspoken African-American perspective about racism.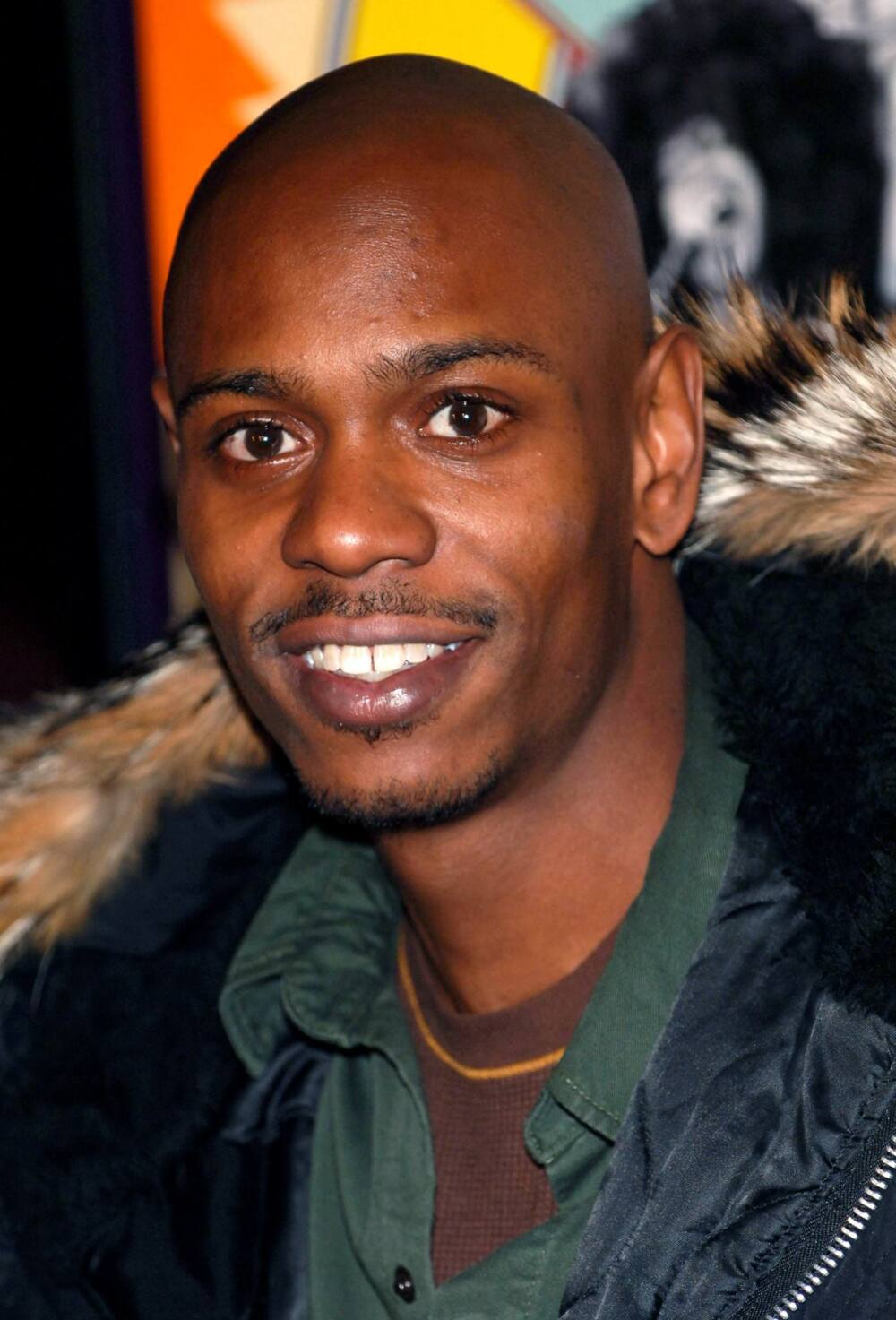 People who do not support his ideas find him outrageous, provocative, and controversial. However, Dave also has support from millions of Americans who believe in telling the truth as it is regardless of who it offends. Dave Chappelle net worth is over $50 million in 2021.
Dave Chappelle profile summary
Full name: David Khari Webber Chappelle
Date of birth: 24th August 1973
Age: 47 years (as of May 2021)
Career: Stand-up comedian, writer, actor, and producer
Nationality: American
Marital status: Married
Children: 3
Height: 5 ft 11" (180.3 cm)
Dave Chappelle Instagram: @davechappelle
Dave Chappelle biography
The stand-up comedian was born in Washington DC, USA, on 24th August 1973. Dave Chappelle height is 5 feet and 11 inches. He grew up in Silver Spring, Maryland, and attended Woodlin Elementary School. Dave also spent part of his childhood between Washington and Ohio because his parents divorced when he was 6.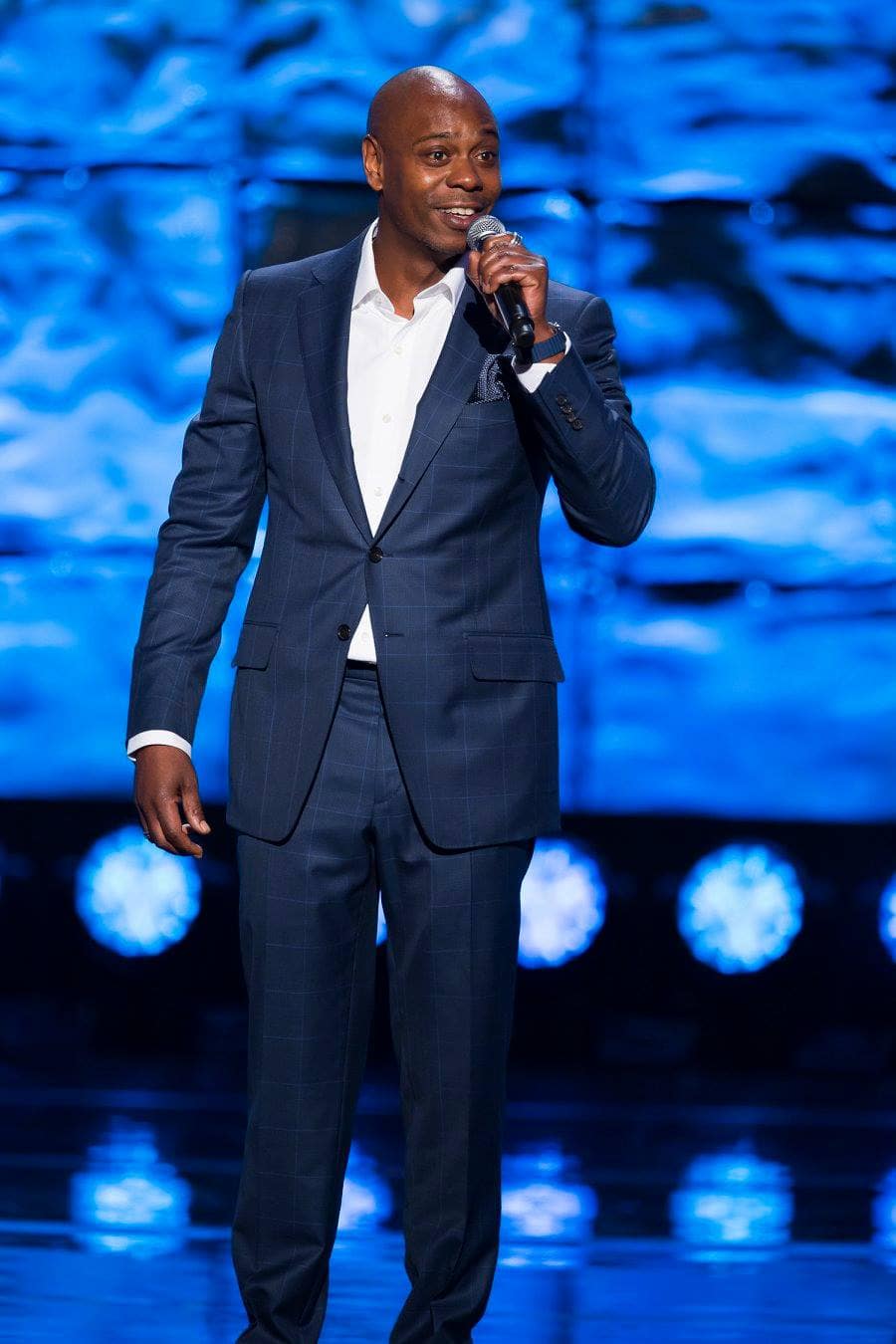 His great-grandfather, William David Chappelle, was born into slavery. He led a delegation of African-Americans who met President Woodrow Wilson at the White House. Dave's father, Mr William David Chappelle III, was a professor at Antioch College in Yellow Springs, Ohio.
The comedian's mother, Yvonne Seon, was a professor at multiple higher learning institutions, including the University of Maryland. She also worked for a Congolese Prime Minister named Patrice Lumumba and was a Unitarian minister.
Dave Chappelle age is 47 years as of May 2021. He discovered his passion for stand-up comedy still being a high school student at Duke Ellington School of the Arts in Washington DC. The inspiration to become a stand-up comedian came from watching comedian Bill Cosby on The Cosby Show. His mother accompanied him to clubs to perform because he was underage.
On an amateur night at New York's famous Apollo Theatre, his audience loved his comedy. However, most of them booed him off the stage because they perceived his concepts as controversial.
Who is Dave Chappelle wife?
Dave Chappelle children are Sulayman and Ibrahim (sons) and Sonal (daughter). The celebrity met his wife, Elaine, in her hometown, Brooklyn, New York. He had just completed his high school education and relocated to New York to build his comedy career. Dave became famous in the 1990s and tied the knot with Elaine in 2001. The wedding ceremony was a low-key event.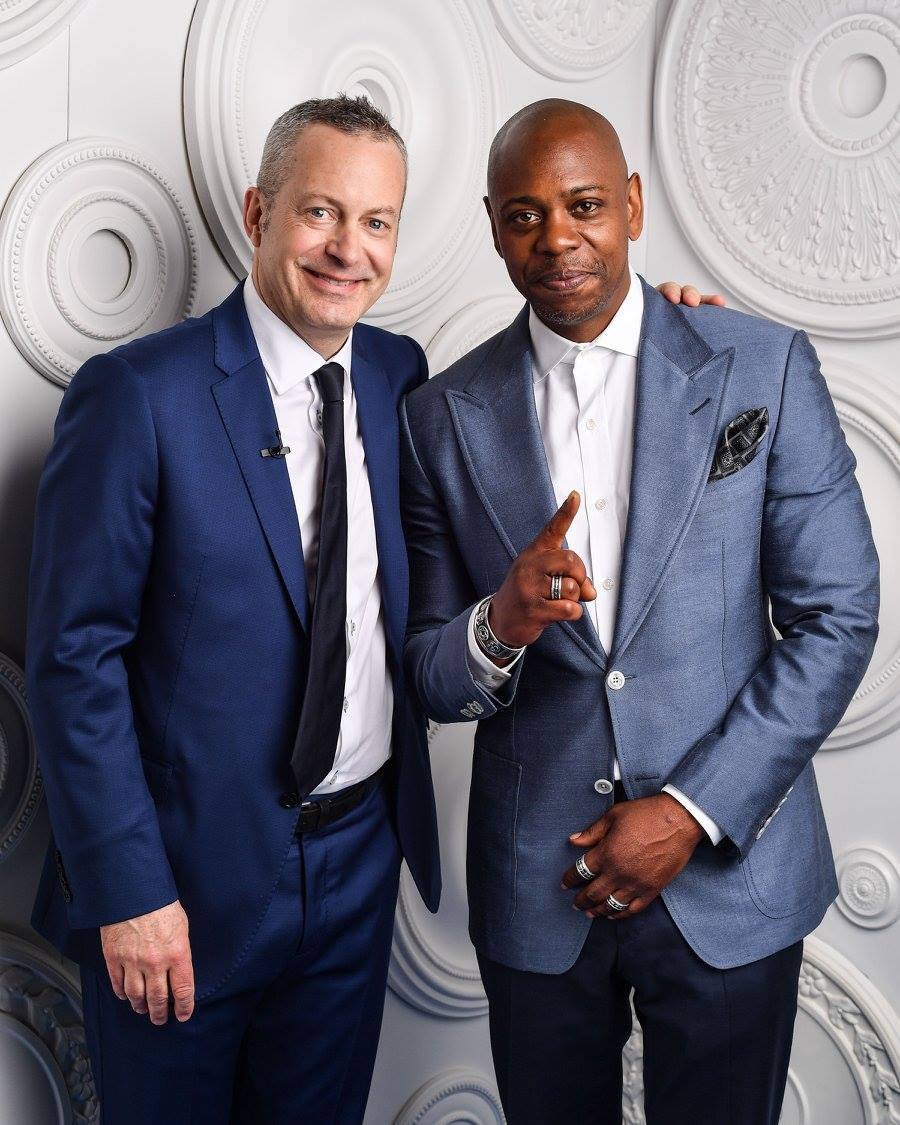 Dave Chappelle movies and television shows
His stand-up comedy career did so well in New York City that he decided not to attend college. Dave was quite famous, and filmmakers were looking for him like a hot cake. His debut album as an actor was the 1993 Robin Hood: Men in Tights.
He later featured in the 1994 HBO movie called Comic Relief VI. The comedian turned actor landed a role on Disney's ABC production named Buddies at the age of 18. Other Dave Chappelle movies include:
The Nutty Professor in 1996
Woo, You've Got Mail in 1998
Half Baked in 1998
Killin' Them Softly in 2000
Undercover Brother in 2002
Dave Chappell television show
Comedy Central cable network contacted him to host a show under his name in 2003. How old was Dave Chappelle in The Chappelle show? He was around 29 or 30 years at that time. The show centred on racial issues, and most of the guests were musicians.
It won three Emmy Awards nominations for being the most controversial and wildly popular show. The comedian's outstanding talent as a television host caught Oprah Winfrey and James Lipton's attention.
When more popular television personalities began to acknowledge his excellent work, Comedy Central gave him a two-year contract expansion worth $50 million. He stopped hosting the show and travelled to South Africa.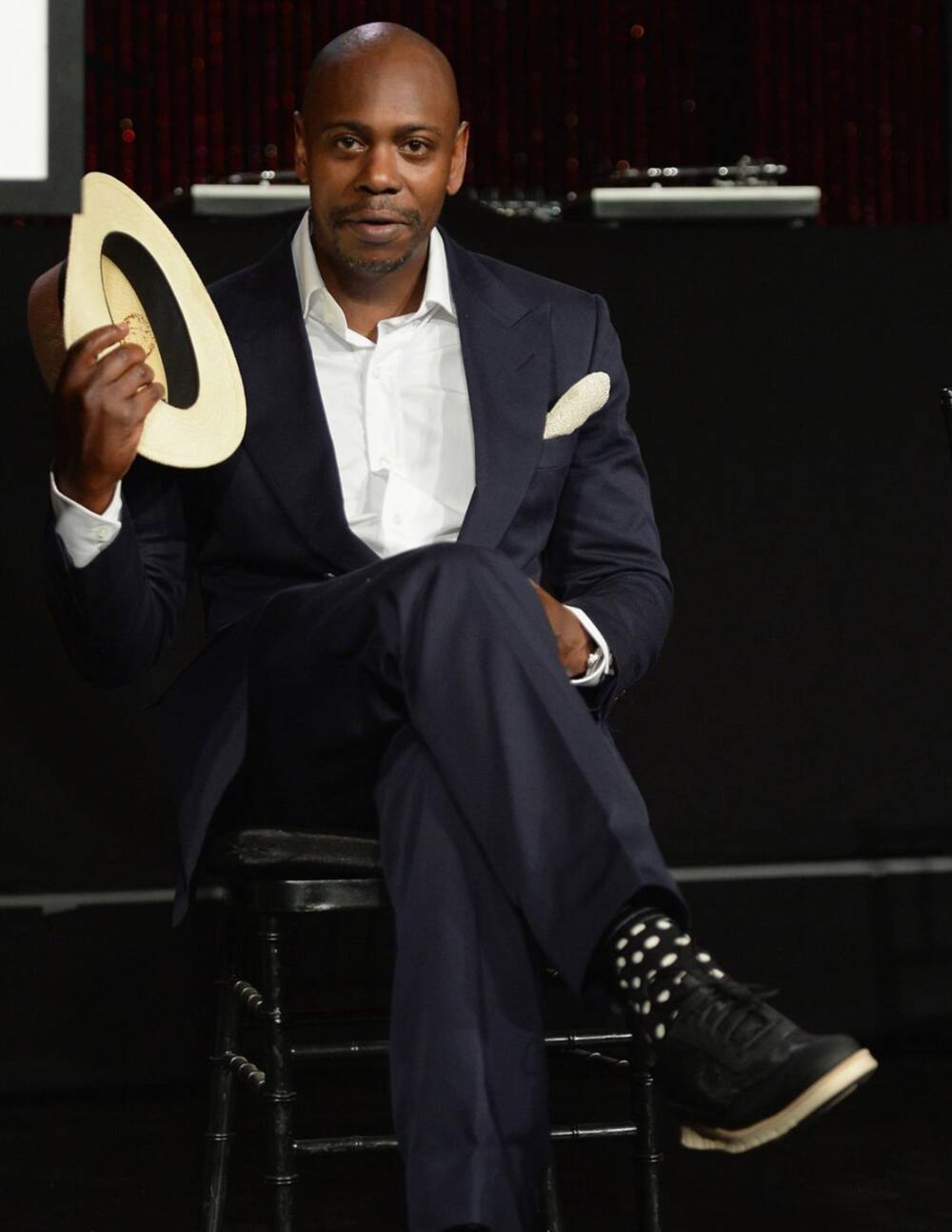 Upon returning to the US, the entertainer relocated from New York to Yellow Springs, Ohio, where he led a private life. Dave made several public appearances and released a documentary entitled Dave Chappelle's Block Party.
When did Chappelle quit? Dave resigned from the show in 2005. Why did Chappelle Show end? The network executives pressured him to change the topics of discussion he presented to the viewers. Moreover, the entertainer was experiencing burnout and needed to rejuvenate his creativity.
Dave Chappelle's return to comedy
His fans were delighted when he bounced back to comedy in February 2013 and began performing in New York City's posh comedy club called The Comedy Cellar. Comedian Chris Rock joined him, and they went on the Funny or Die tour across the USA.
Dave appeared in Spike Lee's Chi-Raq in 2015 and made multiple concert specials for Netflix in 2017. He earned $20 million per special. The comedian acted in Bradley Cooper's remake film called A Star Is Born afterwards.
His comedy album, The Age of Spin & Deep in the Heart of Texas, won the 2018 Best Comedy Album Grammy Award. The entertainer got the Mark Twain Prize for American Humor in 2019, and Netflix released his other special called Sticks & Stones in the same year. It also won a Grammy award.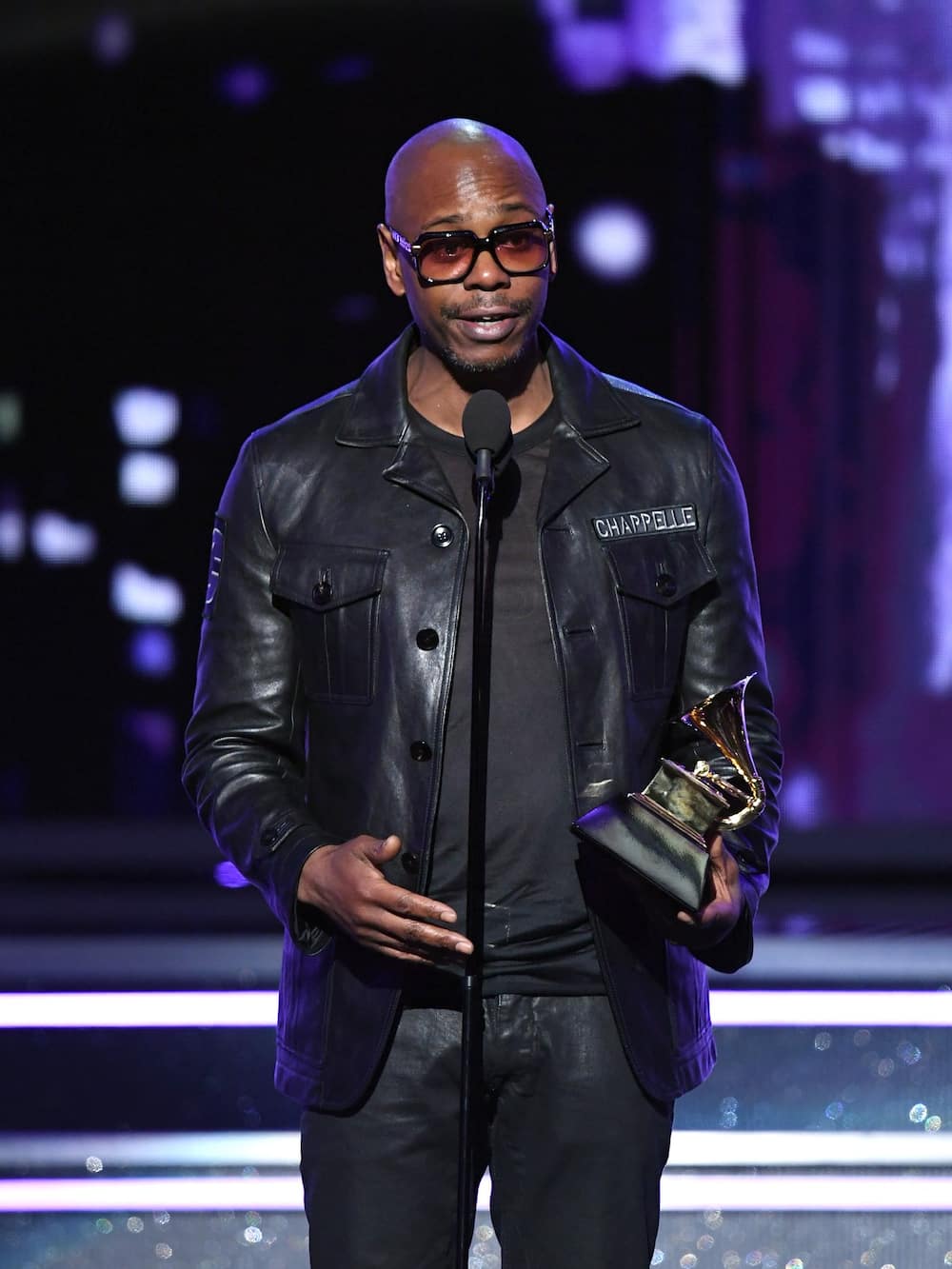 Does Netflix still have 8 46?
The trending Dave Chappelle COVID-19 special on Netflix is 8:46. It was recorded at a private outdoor venue in Ohio due to the pandemic. The show got 3.4 million YouTube views within 24 hours of its debut.
It features long stretches without humour because it pays tribute to Floyd and other Black males killed by the American police. He addresses the deaths of Eric Garner, George Floyd, Philando Castile, and more people. He also touches on Kobe Bryant and his daughter's demise and praises the Black Lives Matter Movement.
Dave Chappelle uses an aggressively satiric comic style to address the plight of the Black community in the US. You do not have to like his comedy but support his ideas because the world deserves people who believe in equality for all humans.
READ ALSO: Bill Gates wife bio: Melinda Gates divorce, children, religion, worth
Briefly.co.za shared Melinda Gates's biography. The daughter of an aerospace engineer met Bill in 1987 while working in Bill's Microsoft company as a manager. The two build Microsoft into the empire it is today. Furthermore, their foundation has helped millions of needy people worldwide. Read more in the article.
Source: Briefly News