Full list of University of Botswana courses and requirements 2021
What courses does UB offer? In this article, you can browse the full list of the University of Botswana courses and requirements for 2021. Good education paves the way for a successful career. It is your duty to ensure that you acquire the information to thrive in the job market. In today's South Africa, one of the best places to study is the University of Botswana.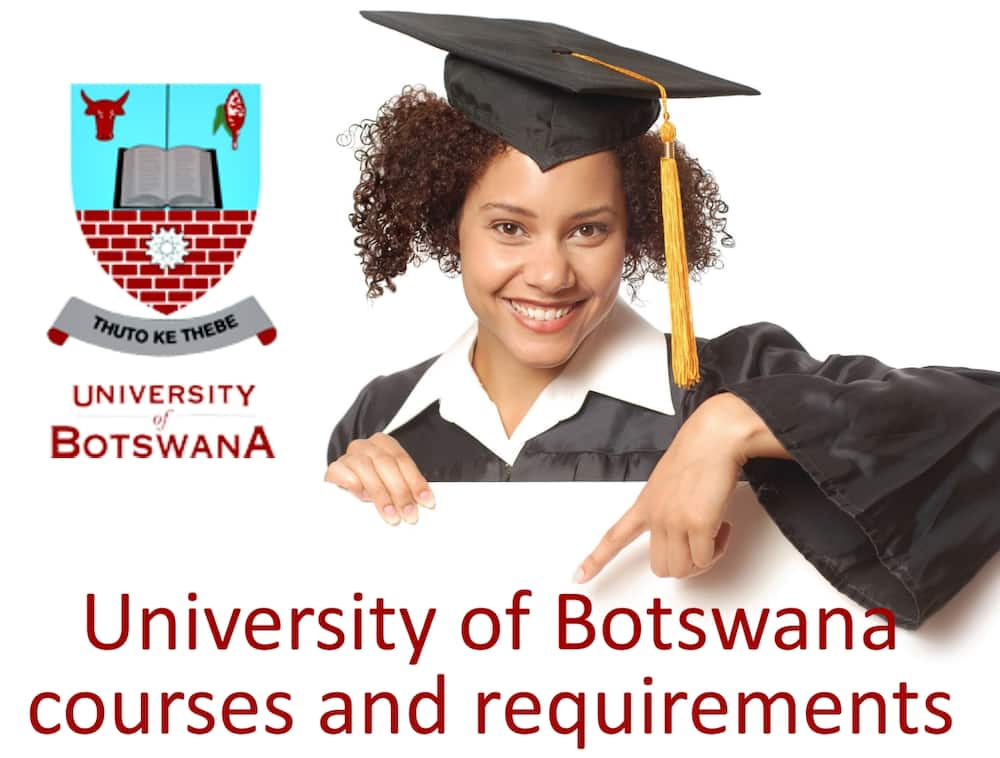 UB provides a vibrant and secure living and learning environment that fosters personal fulfillment, growth, academic excellence, and competitive readiness for workplace innovation. Their globally competitive facilities include living quarters, an indoor recreation centre, a library, food courts, ATMs, and a full-service post office.
The University of Botswana courses 2021
UB was established as part of the UBBS, a broader learning system. The University of Bechuanaland (Botswana), Basutoland (Lesotho), and Swaziland was founded in 1964 to reduce the dependence on tertiary education.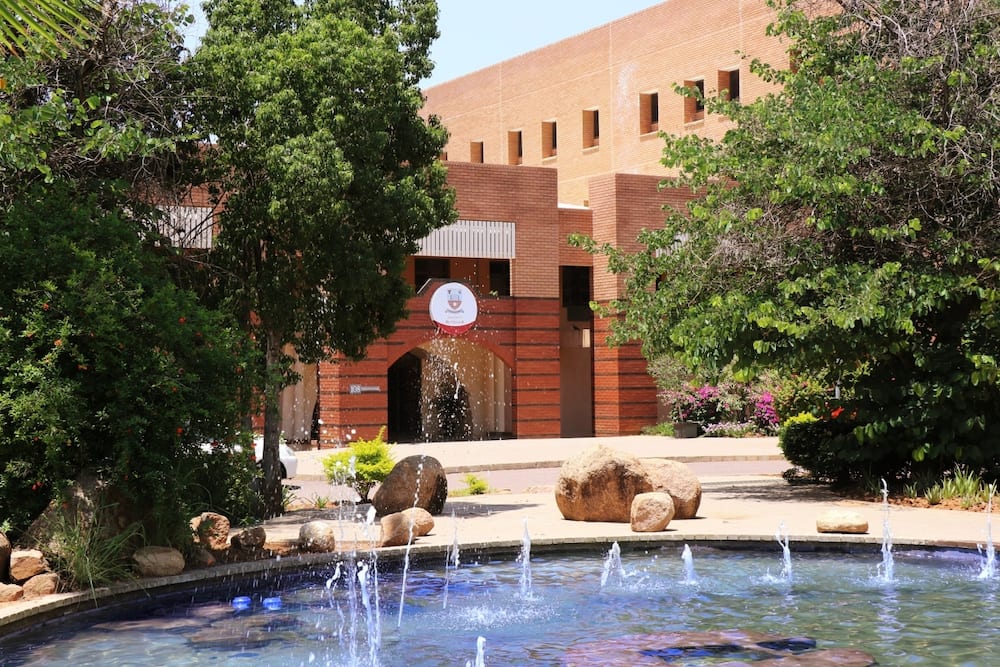 University of Botswana courses and cut off points
The admission cut-off points for programmes have been found to average around the overall and programme points outlined below. The application cut-off points act as a reference to applicants as they choose their study options. Prospective applicants should note that these cut-off points are only a guide and not the final points, so meeting them does not guarantee admission.
1. Faculty of Business
The overall and programme points listed are the minimum points that each applicant must satisfy to apply for the study choice. Listed here are all the faculties and programmes. They have been outlined with their respective overall points for your convenience.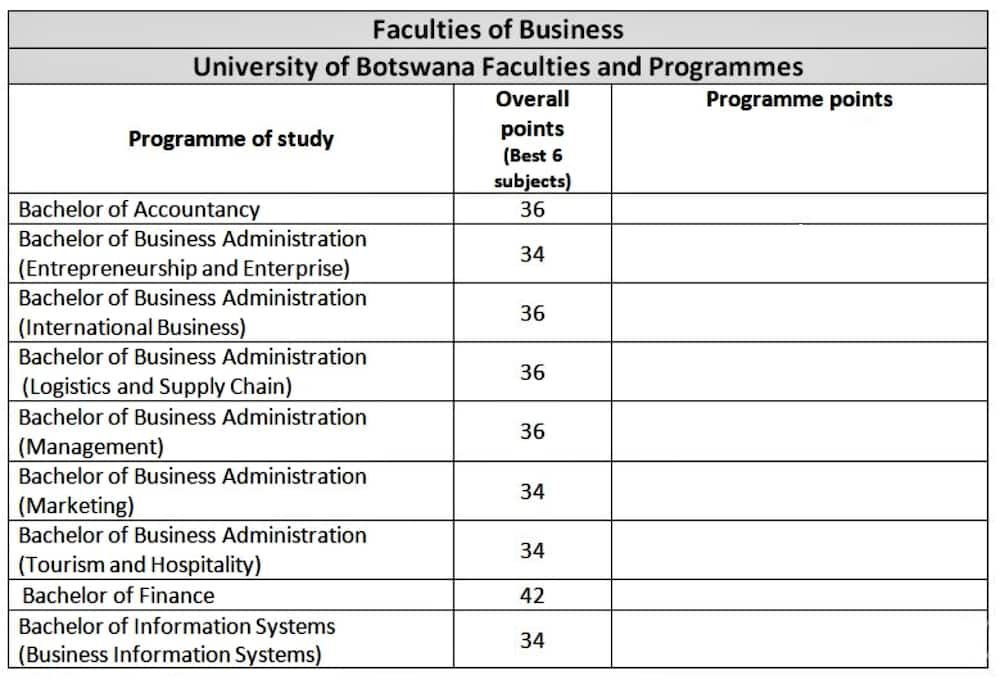 In the tables, some only show the overall points and others show both the overall and programme points. Admission into the programmes with both the overall and programme points is based on programme points, although they also have to meet the overall points.
2. Faculty of Education
Education can be a gratifying field of occupation. Some people are drawn to teaching because they want to impact students' lives, and others are motivated to teach because they want to make a difference in the education system in general.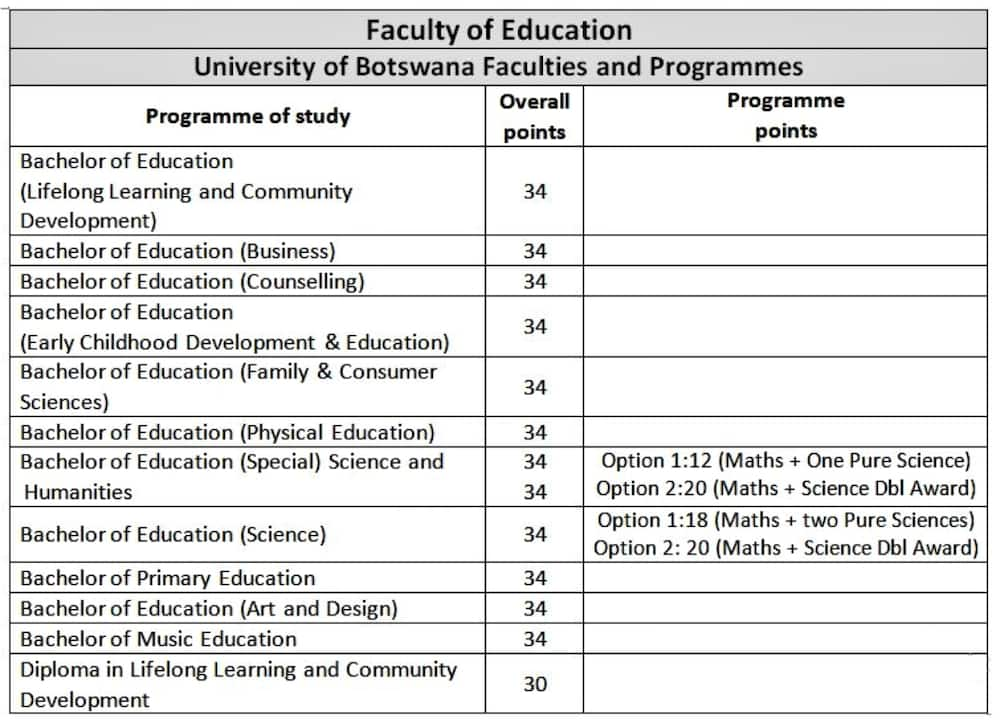 3. Faculty of Engineering and Technology
During your stay with UB, their polite, highly trained, and motivated staff will direct you through their various programs. They work in engineering, architecture, built environments, and science. Via professionally certified programmes, the faculty transforms you into a true global citizen.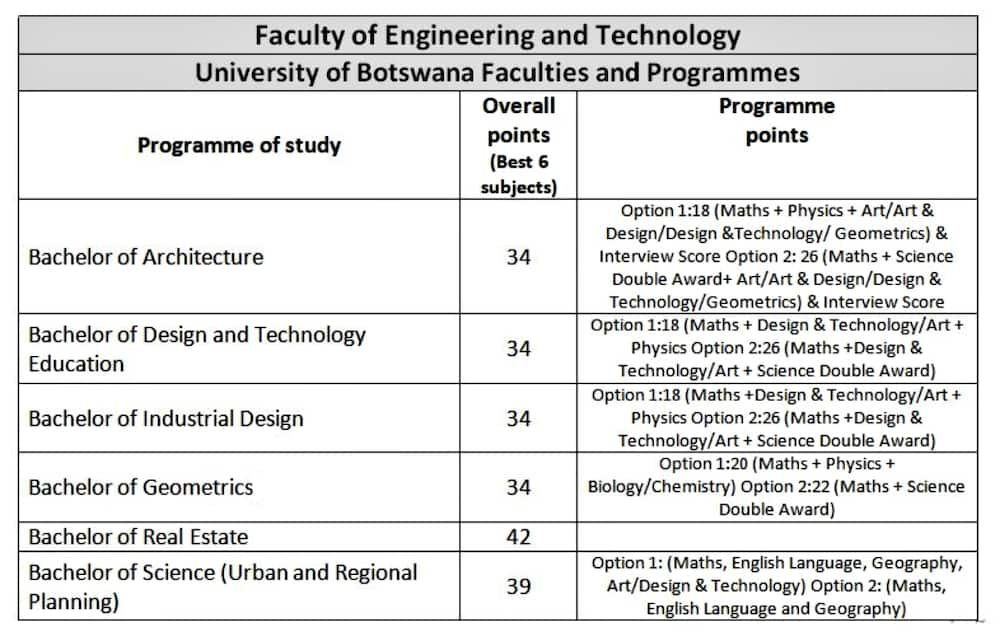 4. Faculty of Health Sciences
Studying health sciences will prepare you to become an internationally competitive health professional by providing you with diverse programs in a dynamic student-centred learning atmosphere.

5. Faculty of Humanities
You will be prepared and encouraged to research and learn more about human thoughts, behaviours, history, and mediation. It assists students in discovering and appreciating African societies' heritage and liberal arts.
6. Faculty of Science
Science assists us in comprehending the world around us. All we know about the universe is the product of scientific study and observation, from how trees reproduce to what an atom is made of.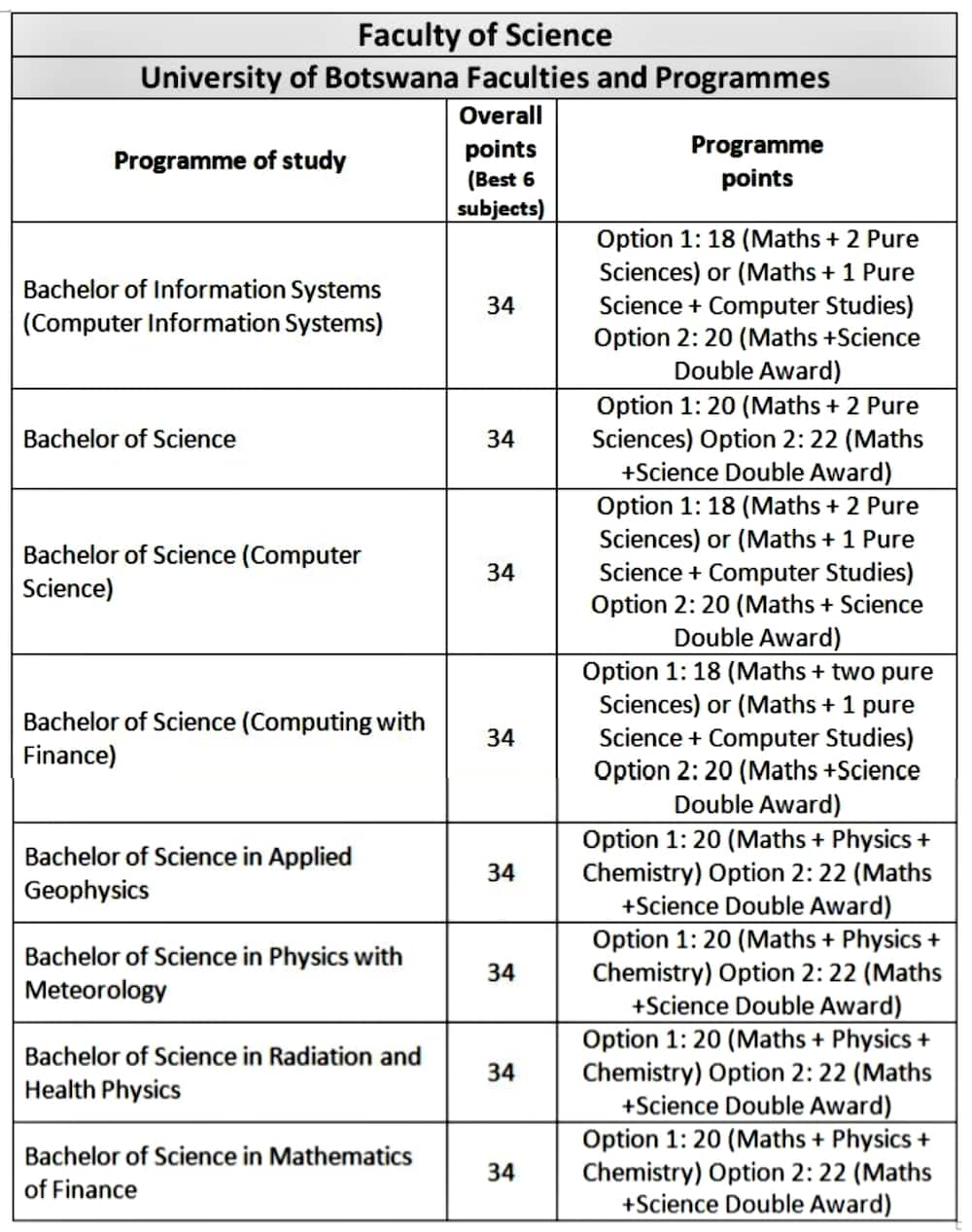 7. Faculty of Social Sciences
Our students are taught by highly qualified and enthusiastic instructors who are among the best in their fields. We have close ties with industry partners, allowing us to provide market-relevant expertise and generate graduates who are ready to solve real-world problems upon graduation.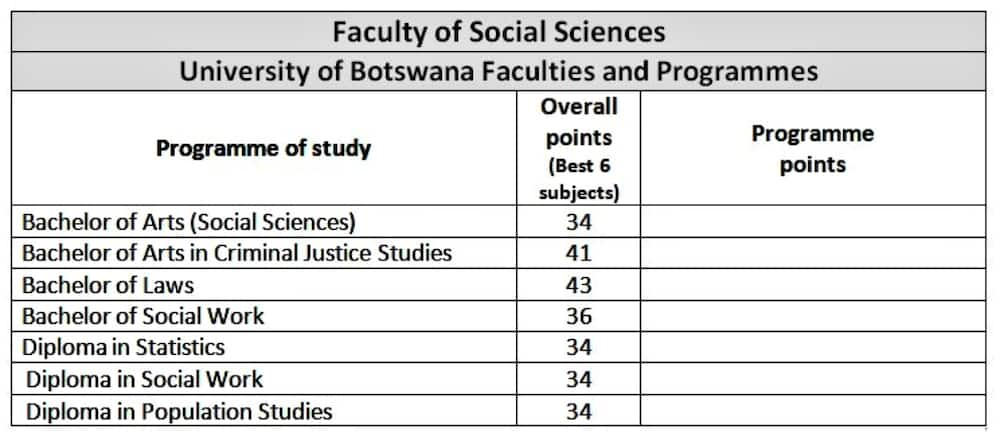 University of Botswana postgraduate courses
UB has ranked in the top position of the best learning facilities in South Africa. The institute is located in Gaborone. Postgraduate courses are also offered.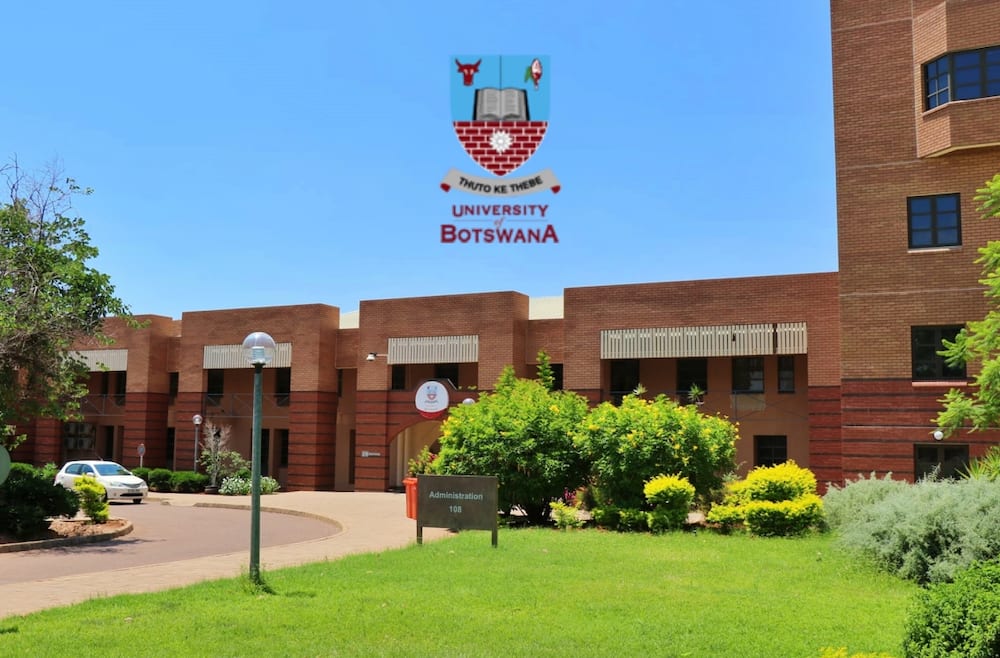 Are you looking to further your studies after your degree? Here you can browse the full list of postgraduate courses the University of Botswana offers. The postgraduate courses can be programmes, diplomas, certificates, or additional degrees.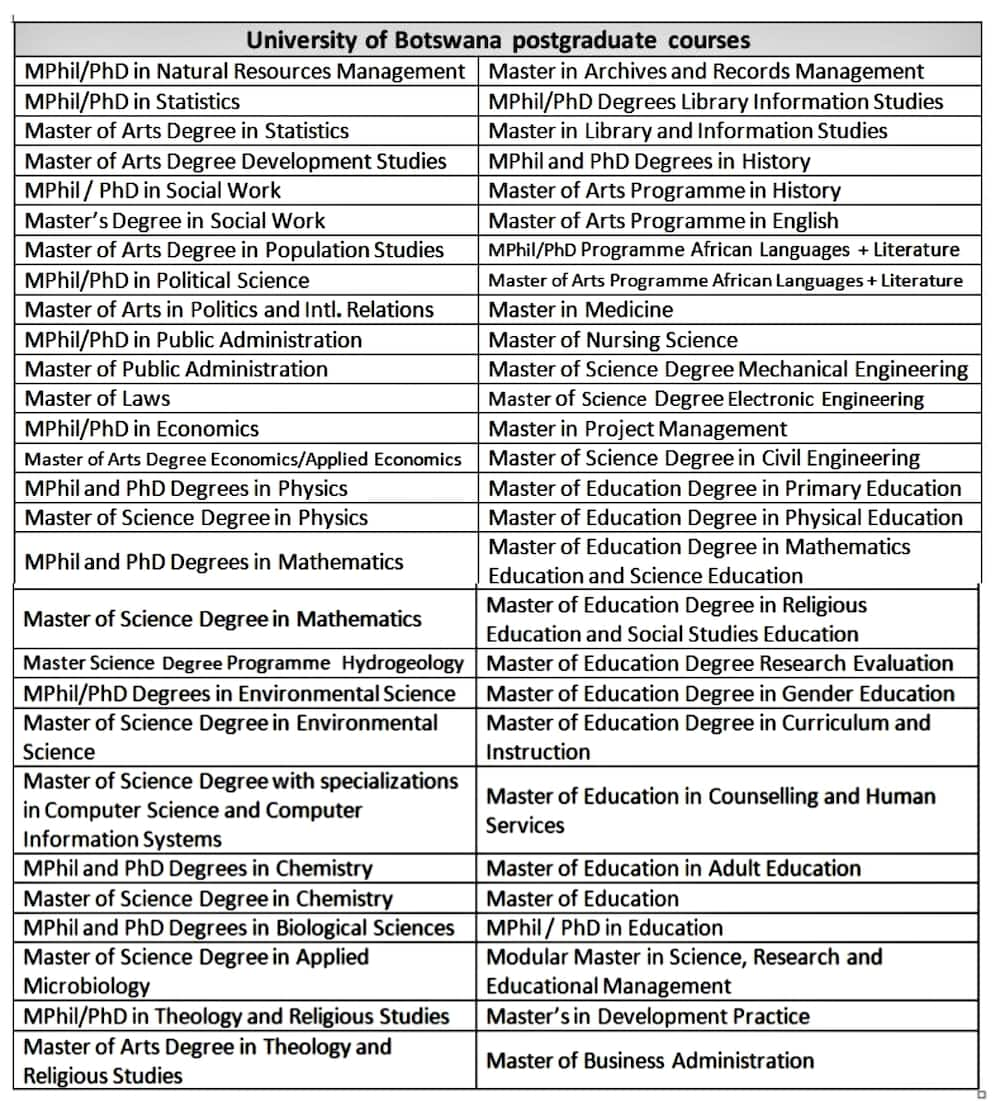 University of Botswana online courses
The Department of Distance Education (DDE) offers diploma and degree programmes in collaboration with the relevant faculties of the establishment. Students are dispersed throughout the country and attend tutorial sessions at separate venues based on their location.

Students learn at their own pace because the programmes are designed to only undergo three weeks of residential tutorial and evaluation sessions at various intervals. Otherwise, the courses are structured so that students study independently most of the time.
University of Botswana online application 2021 is available on their website. The BDP programmes run from Gaborone, Francistown, Maun, and Palapye. The diploma courses are only offered by the Gaborone Campus.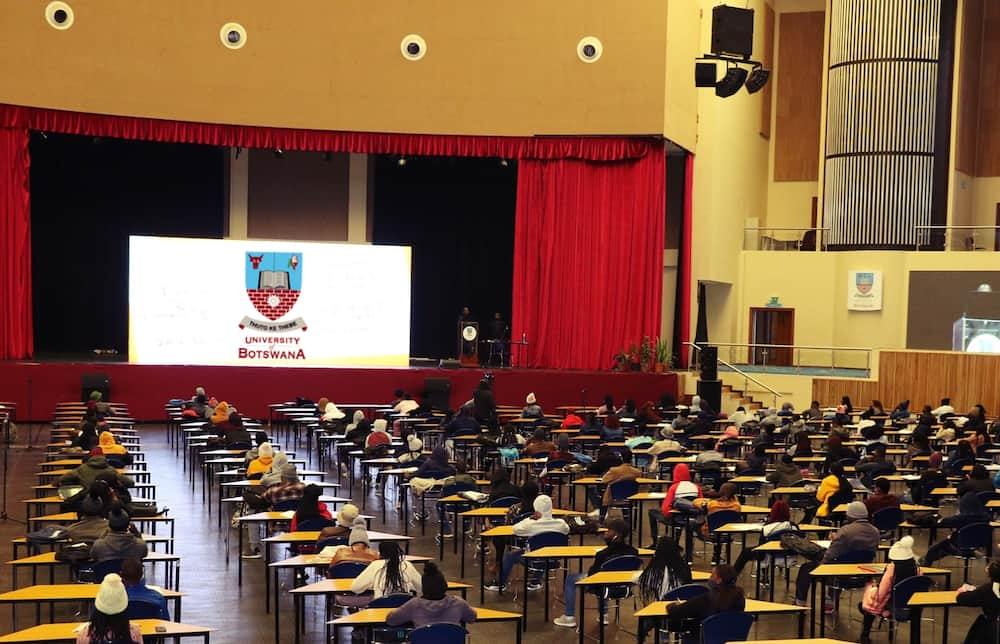 How do I apply to the University of Botswana?
Exactly how do I apply online at the University of Botswana? All prospective applicants must submit their applications online via the 'Apply to Study' link on the University of Botswana website here. All applications must be received by 31st May 2021. The completed applications should include:
A completed application form (visit the UB website).
A completed FoM application form with relevant personal information, including an active email address and mobile telephone numbers.
Certified copies of qualifications and degrees as well as official transcripts from the school.
The applicants that have been shortlisted will be invited for interviews. Those who are successful will be notified by June 2021 and must start training at the beginning of August 2021. Ensure the following documents are also readily available:
Application fee receipt
Certified copy of the Senior Secondary School Certificate or statement of results (school leavers)
Certified copies of transcripts and or certificates for those applying to upper levels, transfers, and re-admissions
Certified copy of National Identity Card (Omang)/Passport (Omang for citizens)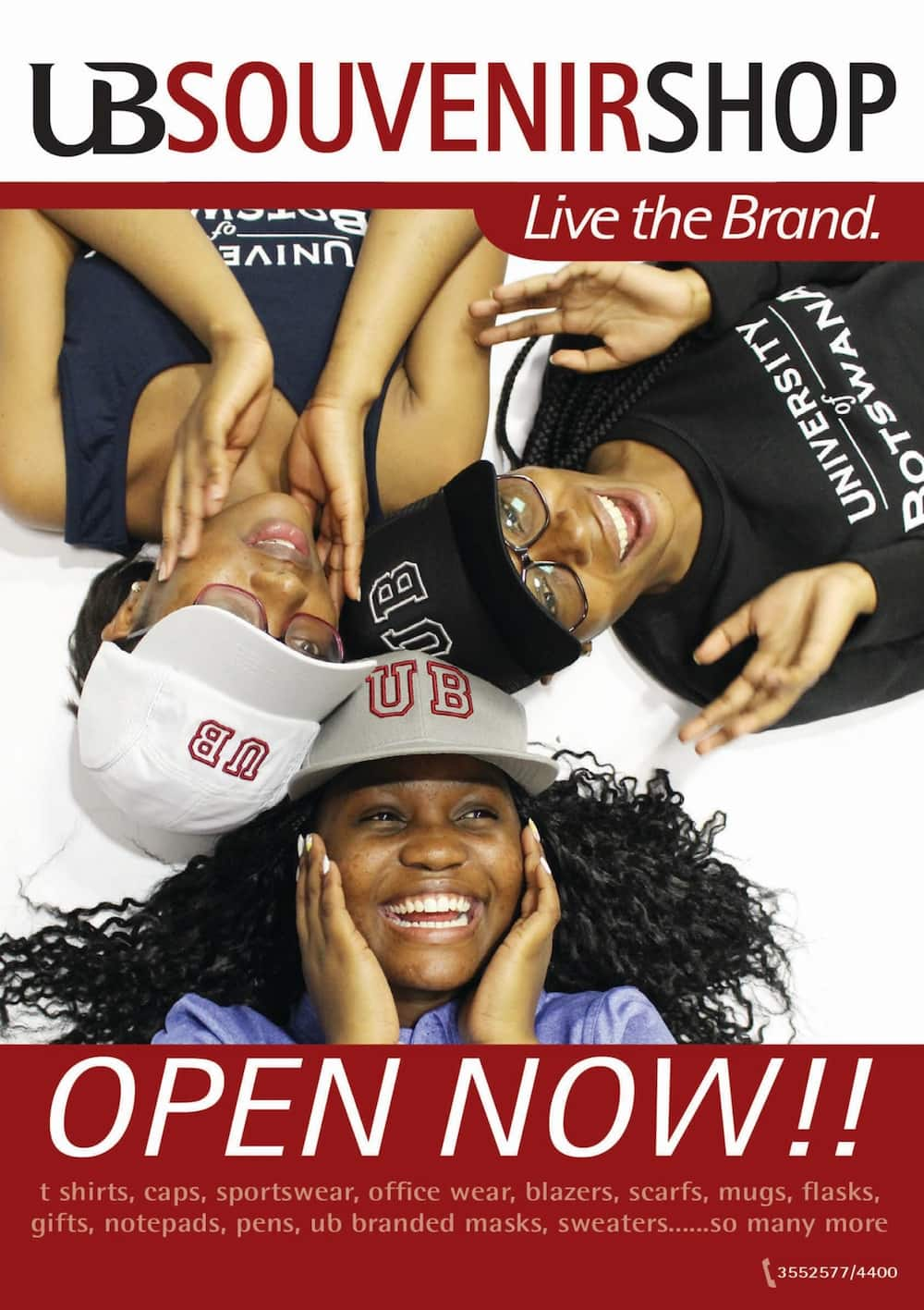 How many faculties are in the University of Botswana?
Each faculty is a group of departments concerned with a major division of knowledge. So exactly how many faculties are in the University of Botswana? UB is divided into seven faculties: Business, Education, Humanities, Engineering, Science and Social Sciences, and the UB School of Medicine, a collaboration with the University of Melbourne in Australia.
The University of Botswana developed various learning, educational, cultural, and recreational opportunities that will help you reach your full academic and personal potential. Throughout your studies, you will have positive academic and social experiences in an intellectually stimulating and technologically advanced teaching and learning environment.
READ ALSO: A 22-year-old lady who bagged first class and distinction from 2 foreign universities
Briefly.co.za recently posted about a young Nigerian lady, Hauwa Ibrahim Aminu, who built the apps JupiMart and ArchiScope to help architects and online shoppers. The lady said she worked on the apps in school. Join us as we find out more about this go-getter who is taking SA by storm!
DISCLAIMER: This article is intended for general informational purposes only and does not address individual circumstances. It is not a substitute for professional advice or help and should not be relied on to make decisions of any kind. Any action you take upon the information presented in this article is strictly at your own risk and responsibility!
Source: Briefly News