Limpopo Rapper Shebeshxt Confesses to Crime on 'Podcast and Chill'
Shebeshxt recently made his podcast debut on Podcast and Chill and caused a stir with his revelations
The Limpopo rapper casually confessed to committing crimes, including stealing people's phones
Fans debated on social media about the Manaba hitmaker opening up about his crimes and some defended him, saying he served his time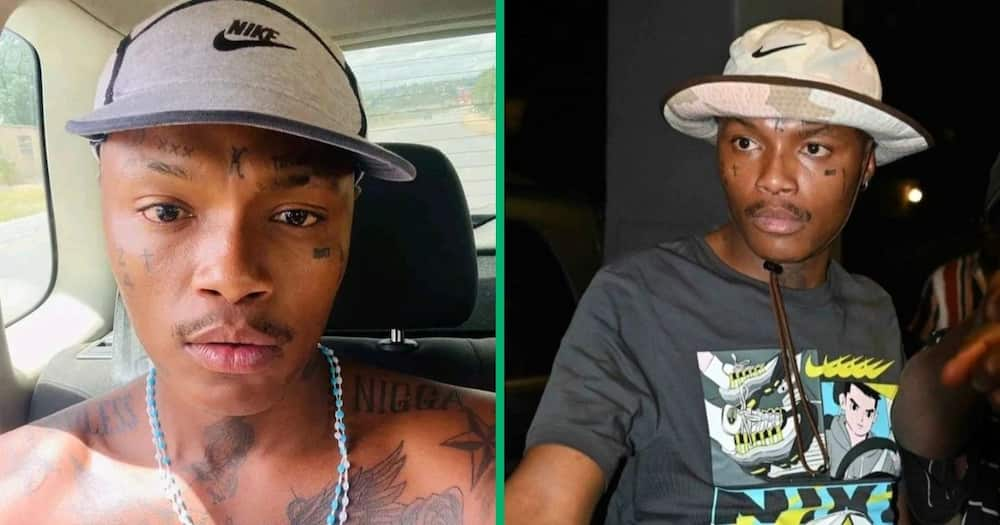 Shebeshxt has been topping the social media trends since his appearance on Podcast and Chill. The Limpopo rapper opened up about his life and past experiences and brought an interesting twist to the popular show.
However, netizens were concerned after Shebe confessed on video to stealing people's phones and still having them.
Shebeshxt confesses to crime on Podcast and Chill
The Chillers had a treat when Mac G and the Podcast and Chill gang welcomed Shebeshxt for a sit-down, in-depth chat about his life.
The Lebowakgomo superstar opened up about his past as well as his time in jail. In a clip posted by Twitter (X) user, This Is Colbert, Shebe went on to confess to stealing people's phones and still having them in his possession:
"Yesterday, my woman lost my iPhone and I told her not to worry because I have more phones belonging to other people."
Much like Jub Jub, Shebeleza opened up about how harsh prison is. But unlike the Ndikhokhele hitmaker, Shebe said he lived a soft life while locked up.
Mzansi weighs in on Shebeshxt's confession
Some netizens weren't concerned with Shebeshxt's confession to doing crime, seeing that he opened up about bettering his life and leaving his past behind him:
TlotlangMokoena asked:
"What if he's lying?"
PotsisoMocheke clarified:
"He said they must come so he can give them back."
On the other hand, some netizens weren't impressed with Shebe boasting about his crimes:
PaliPalesa3 asked:
"Can he be arrested?"
PontshoMasome said:
"These interviews from @podcastwithmacg are incriminating. Next thing this poor soul will be arrested for his past life."
Thieves caught on CCTV footage
In more crime updates, Briefly News caught online reactions of a criminal pickpocketing a customer at a Johannesburg Pick n Pay. Mzansi weighed in on the brazen thief:
Bafana said:
"I don't allow people to get too close to me when doing my shopping."
Previously, a group of thieves were caught on CCTV stealing solar panels off of someone's roof.
Source: Briefly News