Former 'Rhythm City' Actress Mapula Mafole Mourns the Loss of Her Father: "I'm Still Not Okay"
Former Rhythm City star Mapula Mafole announced the passing of her father
The actress shared a throwback selfie of the two of them and shared her current state of mind
Mapula Mafole said her father was her biggest supporter, and that is motivating her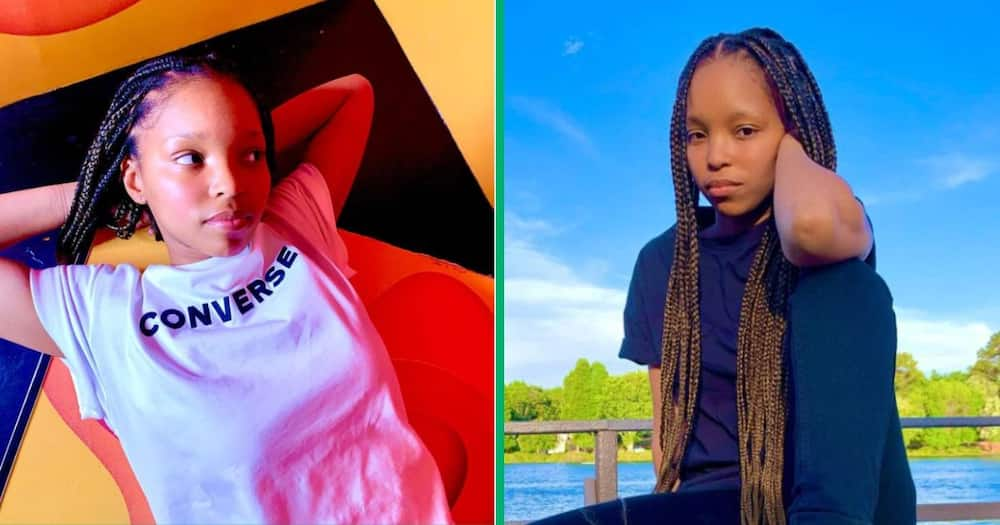 Actress Mapula Mafole has shared the devastating news of her father's passing.
Rhythm City actress remember's father
The former Rhythm City star Mapula Mafole remembered her father a month after his passing. She shared a throwback selfie of the two of them and opened up about her current state of mind in a heartfelt caption.
Mapula Mafole said her father was her biggest supporter, and that is her only motivation.
PAY ATTENTION: Watch the hottest celebrity stories on our YouTube channel 'Briefly TV'. Subscribe now!
"It's been a difficult year. A month ago today, I lost my dad. I'm still not okay. I don't particularly want to be here anymore, but he would have wanted me to go on. He was my biggest fan and believed in me. That's my only motivation now. Anyway… I miss you, Papa."
She also added the hashtag #cancersucks to her message, alluding to Cancer being the cause of her father's passing.
Mzansi comforts Mapula during grieving time
Netizens attempted to comfort an ailing Mapula by sharing kind words.
@Gigi_Lamayne said:
"Trust me, loss is the worst. Praying for your healing. Be present. Trust God.
@SaucyDiAblo8 shared:
"My his soul continues to RIP."
@shiluvankuna said:
"I'm so sorry for your loss."
@afrikatau shared:
"It's our reality , my Dad is battling this disease for the past 3 years , we will beat it one day #CencerMustFall."
@Kearabile_ mentioned:
"May his sould rest in peace."
@Mbongeni_Kupiso added:
"May his soul rest in power."
@LeeMpaki said:
"Askies babe , may his soul rest easy."
@MyAfrikaMag said:
"Stay strong, its never easy losing someone so close to us. Wishing you all the positive energy and you continue to make him proud!"
@diski_domain comforted:
"Theree months since my mom passed. Nothing is the same. There's no motivation for anything. Time will heal but you'll see how horribly difficult some days are and how it just doesn't make sense. People around us don't truly give heads up for how devastating it is losing a parent."
@invictus_souls said:
"I'm deeply sorry for your loss. Losing a father leaves an irreplaceable void. Take comfort in cherished memories and know that his love will always surround you. Sending strength your way during this difficult time."
Mzansi lauds new e.tv show
In a previous report from Briefly News, South Africans have weighed in on the new Setswana movie called My Girlfriend's Father.
The new movie stars former Rhythm City actress Mapula Mafole and House of Zwide actor Linda Nxumalo.
The general reaction is that Etv is working hard to produce quality content as it is available on eVOD.
Source: Briefly News