'Sizok'thola' Presenter Xolani Khumalo Murder Case Postponed to 2024 With Two Additional Charges
Tjo, the plot thickens in Xolani Khumalo's ongoing murder case
The Sizok'thola presenter's trial has been postponed to 2024 as he has also been slapped with two more charges
Netizens weighed in on Xolani's case, where some said he was being punished for busting the drug business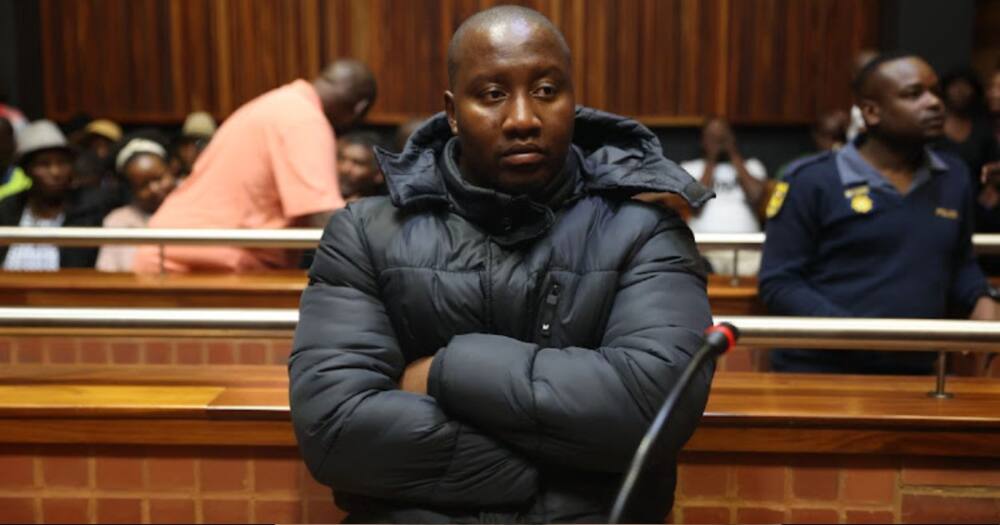 It looks like Xolani Khumalo's murder trial is not going to end any time soon. The presenter's fate lies in the courts after his trial was postponed to February 2024.
In addition to his murder charge, the Sizok'thola host is being slapped with charges of robbery with aggravating circumstances and malicious property damage.
Xolani Khumalo receives update on murder trial
Yoh, Xolani Khumalo is going through it. The popular drug buster is paying a hefty fee for cleaning up the streets after he was served with a murder charge following Robert Varrie's death.
After recently returning to court for a verdict on Tuesday, 21 November 2023, Twitter (X) user Advo Barry Roux revealed that Khumalo has been slapped with two additional charges for robbery with aggravating circumstances and malicious damage to property.
Furthermore, the presenter's trial has been postponed to the regional court on 22 February 2024 for further investigation.
Previously, Xolani surrendered himself to the police following suspected drug dealer Robert Varrie's death during his show.
Mzansi weighs in on Xolani Khumalo's trial
Netizens gave their thoughts on the updates of Xolani's trial, where many felt the presenter was being treated unfairly:
Mbongeni_Kupiso said:
"They will keep stalling this case till they find a loophole to charge him life sentence. Drug dealers run SA."
SiwelaDa wrote:
"They've been waiting for him, ANC are drug lords what do u expect from them?"
ChumandeSkoti responded:
"They will do everything they can to get rid of him for good."
Kzn_Bhutiza suspected:
"It looks like he was too close to finding something that was gonna incriminate a government official."
Fans rally behind Xolani Khumalo following Moja Love axing
In a recent report, Briefly News caught online reactions to the news of Moja Love cancelling Xolani Khumalo's popular show, Sizok'thola.
Netizens were unimpressed with Moja Love's decision and vowed to support Xolani's efforts:
Letseka1896 said:
"Xolani has set the foundation. It's up to us as South Africans to the war against dr*gs."
Source: Briefly News