100+ list of least common last names in the world you should know
Have you ever wondered about the rarest surnames in the world? Or are you tired of having a common last appellation shared by countless others? Then, this list of the least common last names found worldwide is a step to getting distinguished names that only a few people bear and are almost unheard of. These surnames are sure to fascinate you with their uniqueness and rarity.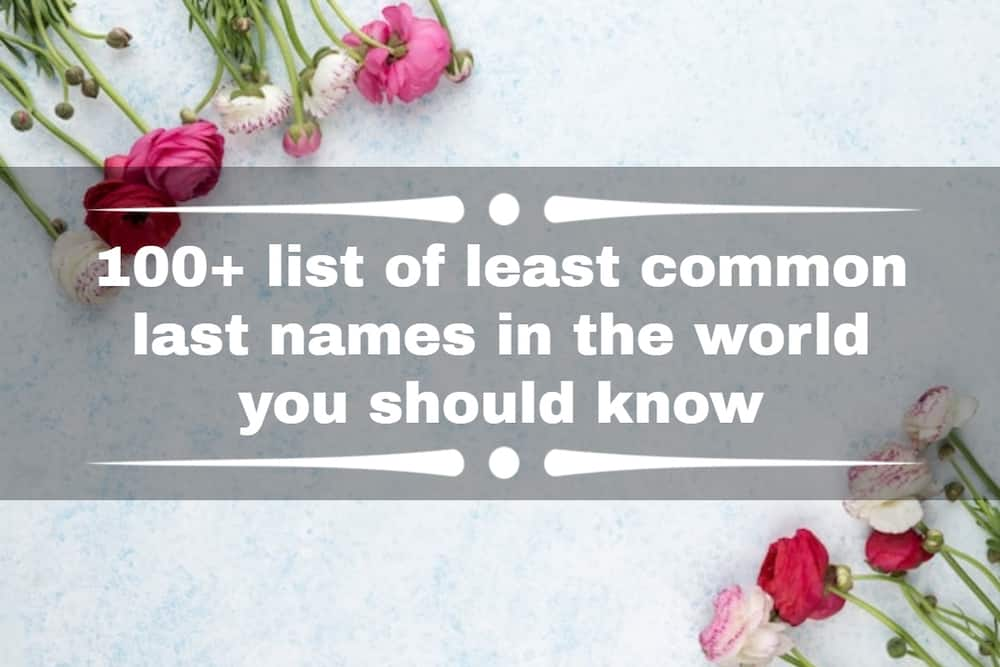 The least common last names in the world are determined by considering various factors such as the total number of people bearing it, the geographical distribution, and the historical background of the appellation. Uncommon last appellations can be found in genealogical records, old and online census records, local libraries, and national archives.
What is the rarest last name?
The rarest last appellation is infrequent or only passed down within a few generations. Such appellations may have been misspelt during creation or emerged from coincidental circumstances and occasionally may signify high social status.
Despite around 30 million surnames, only a tiny proportion are rare. Recent research indicates that merely 0.4% of all surnames fall into this category.
What are some uncommon last names?
These surnames are typically unique and have an interesting historical or cultural background. Most of these unpopular last appellations are British, American, Chinese, Spanish, and Wales and are used in various countries. Here is a list of a few of the most rare last names worldwide.
Beischel
Goscicki
Cripple
Pussett/Puscat/Pussmaid
Dierksheide
Naese
Mirren
Skalbeck
Grigeras
Bread
Bonneville
Feyrer
Grader
Mickelberg
Henris
Spinster
Serranogarcia
Bythesea/Bytheseashore
Portendorfer
MacCaa
Duckstein
Pober
Nighy
Carla
Afify
Schoellman
Madris
Riggie
Holmes
Wu
Forbes
Krul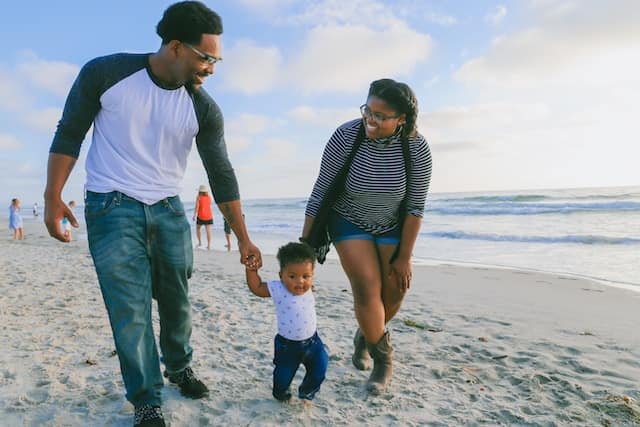 Mcnairy
Ayala
Hatman
Biggerstaff
Fullilove
Shellaberger
Chips
Hartshorn
Clampitt
Woodbead
Temples
Devigorerrazuriz
Fornatene
Raynott
De la Cruz
Emmens
D'Alessandro
Twelvetrees
Uncommon American surnames
Do you yearn for unique American last names for yourself or your child? These appellations are not commonly found in the United States and are often of non-English origin. According to the 2010 Census in America, only a few more than a hundred people bear them. Below are some you can choose from:
Fiato
Brownsmith
Bombardo
Capicotto
Antonal
Bergmeier
Zakharchuk
Banasiewicz
Aniell
Ahuatl
Caporossi
Boccardi
Zambardino
Encino
Bejines
Udulutch
Camillone
Bradach
Fonk
Capulin
Duckstein
Uppencamp
Guillebeaux
Berardelli
Upward
Eshenbaugh
Tuffin
Ragsdill
Panchak
Mosheye
Stawarski
Cardonick
Fazzina
Andreadis
Aneja
Eckhard
Cancemo
Blattenberger
Zampano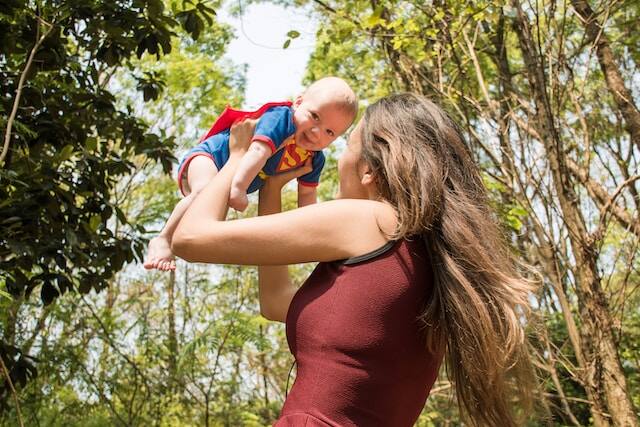 What are the 10 rarest last names?
Identifying the ten most uncommon surnames can be challenging since it hinges on multiple factors, including location and population density. The following appellations represent endangered British family names with fewer than twenty current bearers and have origins in other regions.
Villin (Villan)
Relish
Loughty
Sallow
Fernsby
Berrycloth
MacQuoid
Tumbler
Dankworth
Birdwhistle
What are some fancy last names?
These last appellations are often associated with wealth, aristocracy, and social status. They are less familiar than more traditional last names and may require extensive research to trace their origins and history. So check these out:
Kora
Vanderbilt
Bertrand
Keller
Holly
Hart
Rothschild
Algernon
Brown
Raven
Hayes
Delaney
Hudson
Rockefeller
Levine
Astor
Katz
Lennox
Marshall
Copeland
Gray
Lee
Madden
Thatcher
What is the #1 last name?
The most commonly used surname in the United States and other regions is Smith. In the US, there are 2,442,977 individuals with this family appellation, which appears in approximately 828 out of every 100,000 people.
What is the longest surname ever?
According to Guinness World Records, the longest name belongs to Hubert Blaine Wolfeschlegelsteinhausenbergerdorff Sr. It has 747 characters. Hubert was born on 4 August 1914 in Germany and died on 24 October 1997 in Philadelphia, Pennsylvania, USA.
Extraordinary and exceptionally rare, the least common last names are distinctive and seldom encountered. These appellations possess an air of sophistication, and choosing one for your children would make them stand out. While many of these names are nearly extinct, they remain significant and have been passed down from generation to generation.
READ ALSO: 230+ unique Zulu names for boys and girls and their meaning
As published on Briefly.co.za, the majority of African tribes and countries give their children names that have rich meanings. Zulu names have different meanings that could be derived from the time of birth, an emotion, and many other significant factors.
The Zulu tribe do not have a formal naming ceremony, but they arrange for a ceremony called imbeleko. During the ceremony, the baby is introduced to its ancestors, as well as its elders. While a sacrificial goat is being prepared to pay respect to the ancestors, the chosen baby names are announced. Find out some beautiful Zulu names you can consider giving your baby.
Source: Briefly News