Chief Justice Raymond Zondo Blames Parliament for State Capture, South Africans Debate Statements
The country's Chief Justice, Raymond Zondo, blamed political parties in Parliament for state capture
He pointed out that parties did not give members the strength to support votes of no confidence against presidents in Parliament
South Africans debated his words, with some accusing him of state capture himself and others supporting his sentiments
Tebogo Mokwena, a dedicated current affairs journalist for Briefly News, contributed coverage of social issues in South Africa during his seven years at Daily Sun and Vutivi Business News.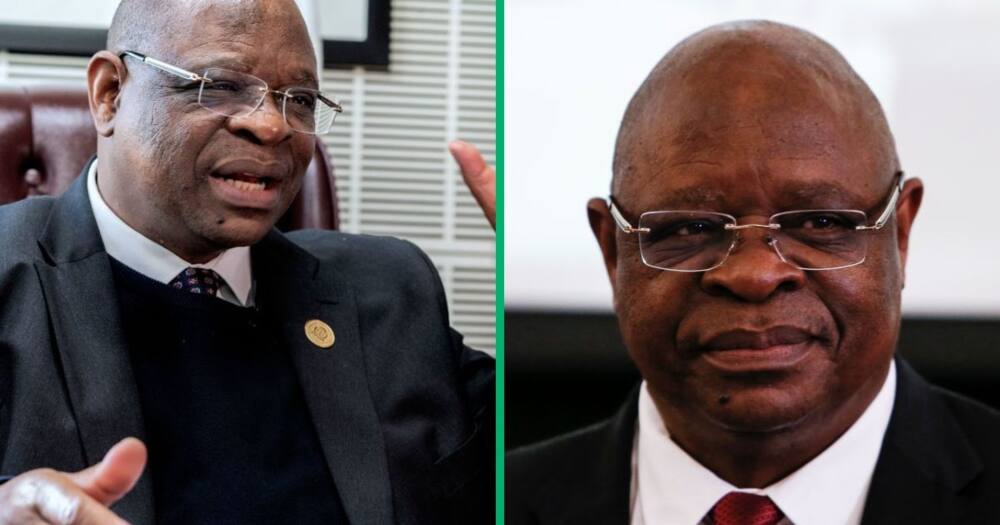 Chief Justice Raymond Zondo pointed the finger at Parliament and blamed the National Assembly for State Capture. Zondo believed that parties do not give members the support necessary to push a vote of no confidence against presidents. South Africans disagreed with his judgment and blamed the ANC for not correcting state capture, while others disagreed.
Zondo blames Parliament
Zondo spoke at a discussion held by the Institute for African Alternatives in Cape Town on 15 November. According to SABC News, Zondo believes that Parliament could stop state capture from happening if it had permitted votes of no confidence to be placed against presidents. He slammed parties for abusing their position in Parliament and not empowering members in Parliament to issue votes of no confidence against presidents.
Zondo chaired the Commission of Inquiry into State Capture, which implicated many politicians, including former president Jacob Zuma. Many of the 205 recommendations of the Commission are yet to be implemented.
Mzansi debates his words
Netizens commenting on Facebook stood in support of his comments about State capture.
James Saltana said:
"While it is true what he's saying, it's not fair to only blame parliament because his judiciary, which he is leading is captured."
Zagalio Mbhele added:
"The Chief Justice is correct in his assertion that there is no hope whatsoever for the parliament to deal with the state capture matter."
Johannes Matebesi wrote:
"The ANC and parliament will never correct the State Capture defect because the system and democracy are based on state capture political corruption."
Some did not agree with him.
Phathutshedzo Azwitakadzi Lakwa pointed out:
"His appointment as Chief Justice is state capture on its own."
Kagiso Justice added:
"Zondo is part of the rot eating up SA! He cleared Ramaphosa of Glencore and Bosasa corruption and closed his eyes from the Phala Phala scandal."
Velocity Meme remarked:
"He is in the centre of state capture."
Ramaphosa announces State Capture recommendation progress
In a similar article, Briefly News reported that Cyril Ramaphosa announced progress in implementing the State Capture recommendations.
Ramaphosa said that the National Prosecuting Authority froze assets worth R13 billion and added that the state recovered R5.4 billion stolen during State Capture. Mzansi was not impressed and felt like not enough had been done to implement the recommendations given by the Zondo Commission.
Source: Briefly News