Proteas Captain Temba Bavuma Discusses CWC Semifinal Loss to Australia After His Duck
Proteas ODI captain Temba Bavuma was candid about the team's recent bid for the Cricket World Cup (CWC)
The South African cricket team lost to Australia in the semi-finals, and Temba Bavuma was under fire
Temba Bavuma responded after he received harsh criticism for his performance during the game
JOHANNESBURG - South Africa's Cricket World Cup journey came to a screeching halt. The Proteas had done well and even broke a record when they played against New Zealand.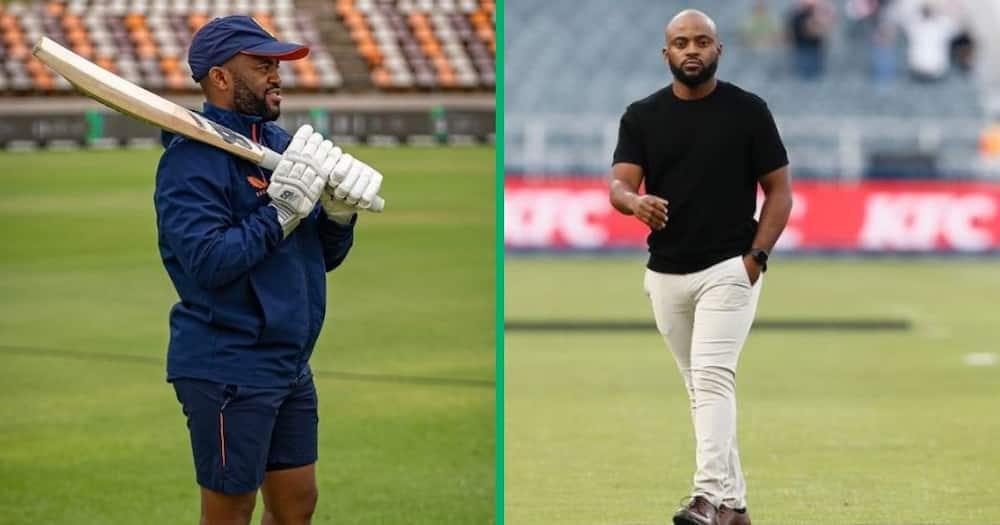 South Africans hoped the Proteas would make it to the Cricket World Cup. Sadly, Proteas never made it to an ICC final, and Temba Bavuma was in hot water over his dismal performance.
Temba Bavuma opens up after Proteas lose CWC semi-final
The Proteas lost to Australia by 3 wickets, and South Africa pointed a finger at Temba Bavuma. According to TimesLIVE, Temba Bavuma admitted that he was not in the best shape but argued that he did his job as captain.
PAY ATTENTION: Watch the hottest celebrity stories on our YouTube channel 'Briefly TV'. Subscribe now!
The captain of the Proteas said that social media buzz is not something that gets to him:
"For me to step down in a World Cup semifinal, that thought is strange. I am not someone who is going to walk away from adversity, I am not someone who is going to answer to calls from people shouting on Twitter or Facebook. Decisions I make will always be for the betterment of the team."
Proteas captain gets flacks for CWC loss
Many South Africans had their hopes up after the Springboks won the Rugby World Cup. The Proteas victory would have been icing on the cake, and many were bitter that it did not happen. Temba's explanation did not sit well with others:
Kirk Ridgway said:
"Please do the honourable thing and step down from the captaincy. You're only in the team because you're the captain. On form, you should NEVER make the side. #BavumaMustFall."
Wian Coetzer commented:
"It should have!You are not on form and injured..when will stepping down cross your mind.It is that simple.selfish."
Liam Marshall wrote:
"And this is one of the reasons we threw away the CWC."
Wolf Hamm exclaimed:
"Entitlement!"
Philemon Magakwe added:
"First captain to be bowled for a duck in a World Cup semi-final."
Thuba Mthubela Dube argued:
"The most selfish captain we've ever had,it obvious that players were tired of playing for him but instead of stepping down,he wants to continue letting the country down.I don't even know which criteria they used to choose him as a national team captain."
SA applauds Bafana Bafana ahead of FIFA World 2026
In more sports news, South Africans were impressed with the national soccer team for a change. Bafana Bafana played a good game against Benin and the World Cup qualifier.
Temba Bavuma roasted for wearing a Kaizer Chiefs t-shirt
Briefly News previously reported that Cricket star Temba Bavuma had social media divided after he rocked a Kaizer Chiefs t-shirt very proudly.
The celebrated Proteas captain got roasted by his followers when he posted a picture of him wearing a Khosi national kit. He made it known that he is a proud Khosi fan as he also held up the famous peace hand signs.
Many people felt some way about this, saying he is supporting a team that has failed to impress its supporters on many occasions.
Source: Briefly News