Is Trevor Noah getting married? That is the question on many single ladies minds. Sorry to break it to you, but Trevor Noah is taken. He isn't married though, but seems to be smitten with his lady love. "But who is Trevor Noah dating?" you may ask. The answer is the auto model Jorydn Taylor.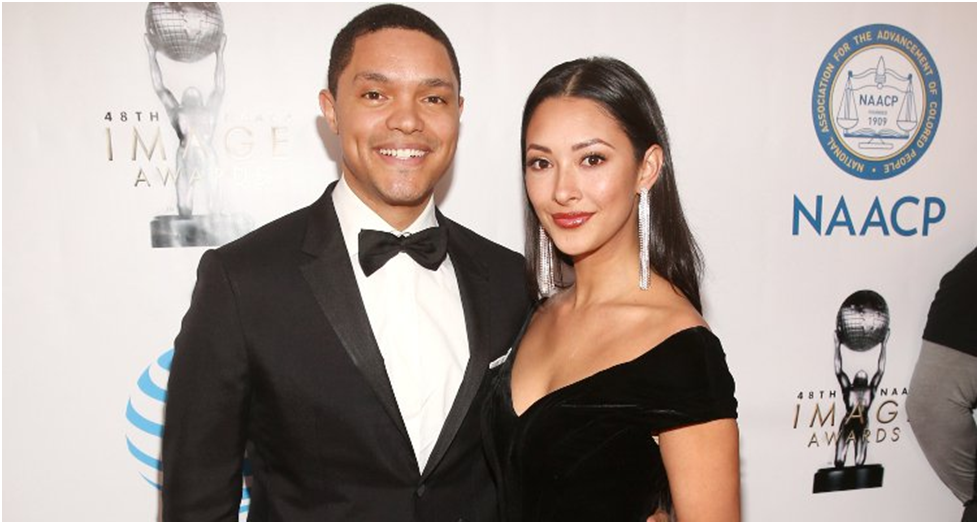 Jordyn Taylor was born on November 14, 1990, to Elayne and Jason Braff. She is of African-American and Albanian descent. She has an elder brother called Justin and a younger one called Mikey. Since she was little, Taylor showed an interest in music and art. Her passion for singing led her to compete in singing competitions throughout California.
Her music career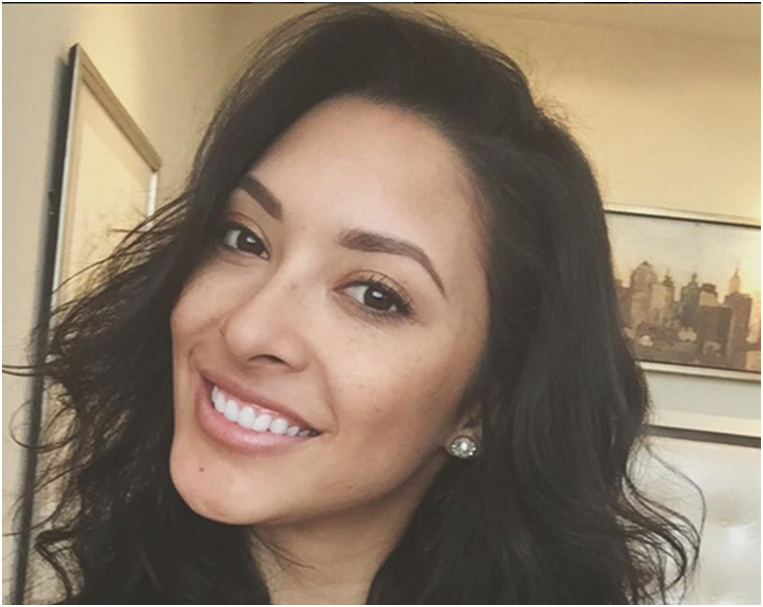 She signed her first music contract at the age of 15. Jorydn went on to record her album for a year and a half before meeting Ian Scott and Mark Jackson who helped her change her sound. The first song, which she released on Myspace, garnered a whopping 52 million plays, leading to her being labeled as the"Official Myspace Princess".
Her very first album was in the top 10 of Japan's R&B iTunes charts. She received positive feedback with her best songs being "Stuck" and "Never Again". She went on to promote her album by doing several shows in Japan.
Trevor Noah on getting married
Trevor Noah shared his thoughts on marriage in an interview where he stated that marriage wasn't important to him as such. Trevor is the child of a white father and a black mother and was born during the apartheid era in South Africa. During this time, his father was not allowed to marry his mother just because of her skin color.
Despite them not being married, he remembers the great love his parents had for one another. Trevor Noah parents are proof that you don't need to be "married" for you to love your partner and commit to them. He says that his parents never wore wedding rings and neither did they own a marriage certificate. Yet, they were married in every sense of the word.
He also states that marriage should never be an obligation. And neither should it be done for the wrong reasons. He suggests that people should get married only when they are in love and are ready to make the lifelong commitment. Judging from this response, we do know that Trevor Noah getting married anytime soon is a "No".
Trevor believes that there are people who have managed to marry out of love, and are working hard at committing to their respective partners. So, as far as he is concerned, love and commitment to each other is what matters, and not a signed certificate or two rings.
Trevor Noah and his girlfriend are friends
The cute couple have been caught taking snaps with other famous couples like John Legend and Chrissy Tiegen, on Instagram. In addition, both Taylor and Noah also share a passion for travel having gone to Bali together recently. They have also been to Peru and Costa Rica.
Talking about support, Trevor Noah girl friend shared a photo of her and her beau's book Born a Crime with a sweet caption detailing how it was one of her favorite reads. She only had praise for the book and went on to state:
'I am delighted with the knowledge that the magic does carry on well past the back cover and I am beyond blessed to come home to that magic day after day.'
They also love fur babies. For example, Jordyn's page does include pictures of her cuddling with her dog. She also has photos of the couple visiting and spending time at animal rescues.
Jordyn also visited Trevor's South African friends and family. Trevor has introduced his girlfriend to several of his friends back home in South Africa. This shows that he is keen on letting Jordyn be a part of his world, the same way she's willing to be a part of his. She flew all the way to South Africa just to be able to connect with and see where Trevor comes from. If that isn't a relationship goal, then what else can it be?
6 interesting things about Trevor Noah girlfriend
She is a model
Jordyn Taylor launched her career after signing with LA Models. Her Instagram account is full of photos of herself at different photo shoots around the world. She is also an auto show model.
She used to sing
Before beginning her career as a model, Trevor Noah gf used to be a singer. She released her first single in 2005 titled Strong. The song managed to garner attention on Myspace. 2012 saw Taylor release her first debut album, and a year later, she released her second album. One of her songs was used in Lindsay Lohan's movie Confessions of a Shopaholic. However, in 2014, Taylor announced that she was taking a break from music. It is unclear whether she will pursue singing in the future.
Her ex-boyfriend passed away in a car accident
She lost her then boyfriend, Vincent Giuliano, in a car accident that took place in 2011. It was his death that inspired many of the songs on both her albums. Her late boyfriend was thrown from a pickup truck that veered off the road and rolled down a hill. He incurred multiple injuries and died on the spot. Despite the tragedy, Trevor Noah's girlfriend has clearly learned to love again.
She resembles Dani Gabriel, Noah's ex
She bears a striking resemblance to Trevor's ex-girlfriend. The similarities between the two are uncanny. Both are brunettes who appreciate art, singing and fitness. And both of them love dogs too! After he landed a job as the Daily Show host, Trevor had to move to New York and ended up leaving his then girlfriend Dani Gabriel behind.
Jordyn Taylor and Trevor Noah met at his comedy show
The pair began dating shortly after his move to New York. They claim to have met at one of his comedy shows. Jordyn probably couldn't resist Trevor's dimpled smile.
Jordyn moved to New York to be closer to him
Despite being a native Californian, Jordyn risked moving across the country in order to be closer to him. The two of them live together in an Upper West side Manhattan luxury duplex. Trevor Noah net worth allows him to live in the swanky area in the house that his girlfriend apparently chose.
Will Jordyn become Trevor Noah wife? That's yet to be seen. However, given his views on marriage, it does seem highly unlikely that Trevor Noah getting married will happen soon. He may, however, change his mind in the near future.
READ ALSO:
Trevor Noah book review and summary
Best Trevor Noah quotes about love and life
Trevor Noah and his girlfriend on vacation, again, this time in Bali