Trevor Noah height, age and ethnicity
The first words that come to mind when anyone says Trevor Noah is funny, hilarious, comic and humorous. What these words have in common is laughter. Trevor Noah uses his mastery of comedy to capture large numbers of people in droves. His outstanding persona and qualities make you want to learn and know more about him. If you are curious about Trevor Noah height, age and ethnicity, then read on. You will get to understand basic facts about him and who knows, perhaps you will also enjoy watching his stand up shows and his Television show even more!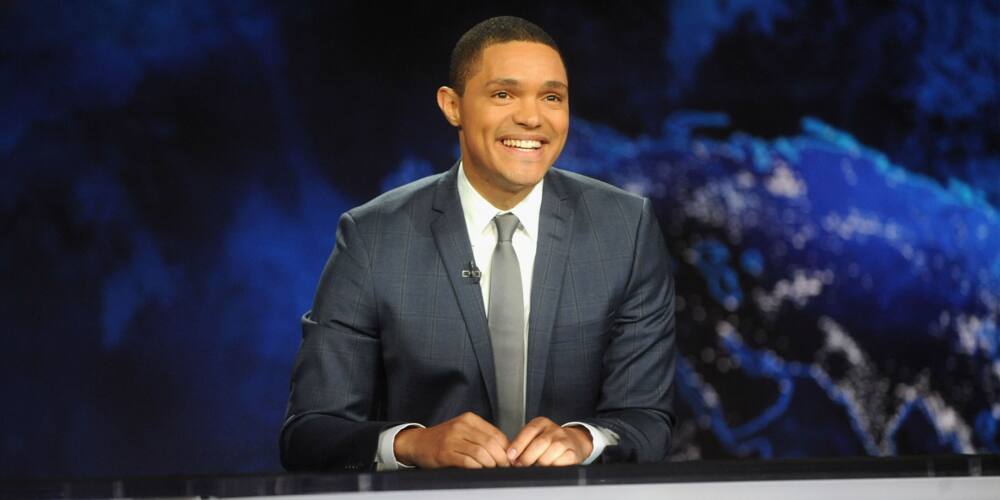 READ ALSO: Trevor Noah parents pictures, names and story
Trevor Noah's Profile
Date of Birth: 20th February 1984
Full Name: Trevor Noah
Age: 34 years
Origin: South Africa
Occupation: Comedian
Parents: Robert and Patricia
Net worth: $13 million
Famous for: Comedy
Twitter: Trevor Noah
Facebook: Trevor Noah
Instagram: Trevor Noah
Trevor Noah's height and weight
Trevor Noah stands quite tall at 5 feet and 11 inches, which translates to 181 centimetres. Trevor Noah weighs 165 pounds/ 75 kg.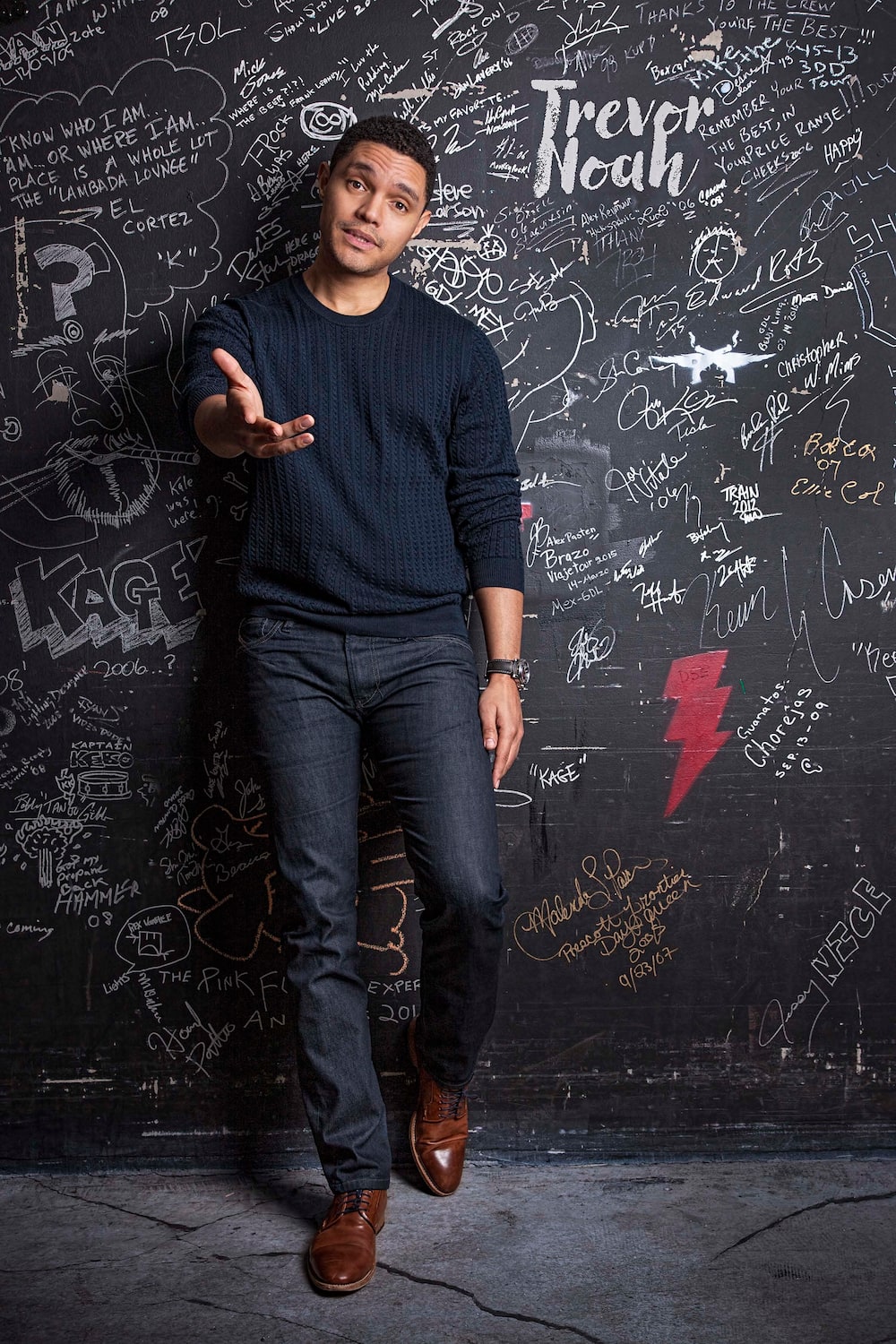 How old is Trevor Noah
Trevor Noah age is 34 years old, he was born in Johannesburg South Africa.
Fun fact, his date of birth is on the 20th of February, just like the hit pop singer Rihanna, and he could not be happier about this. He posted a picture on instagram with Rihanna and the caption reads:
Apart from being a non stop hit machine one of the things that makes Rihanna a superstar is how passionate she is about helping those in need, especially children without access to education. At the Diamond Ball we get to dress up and have fun while raising a ton of money for a great cause. Thanks for having me Rih.Ps: We're also birthday twins which is probably part of why she's so amazing.
READ ALSO: Best Trevor Noah jokes about British
Trevor Noah's ethnicity
Trevor Noah is a man of mixed race, and this can almost immediately be observed when you look at him. He makes jokes about his origin but is grateful for it because it is what shaped him into the man he is today.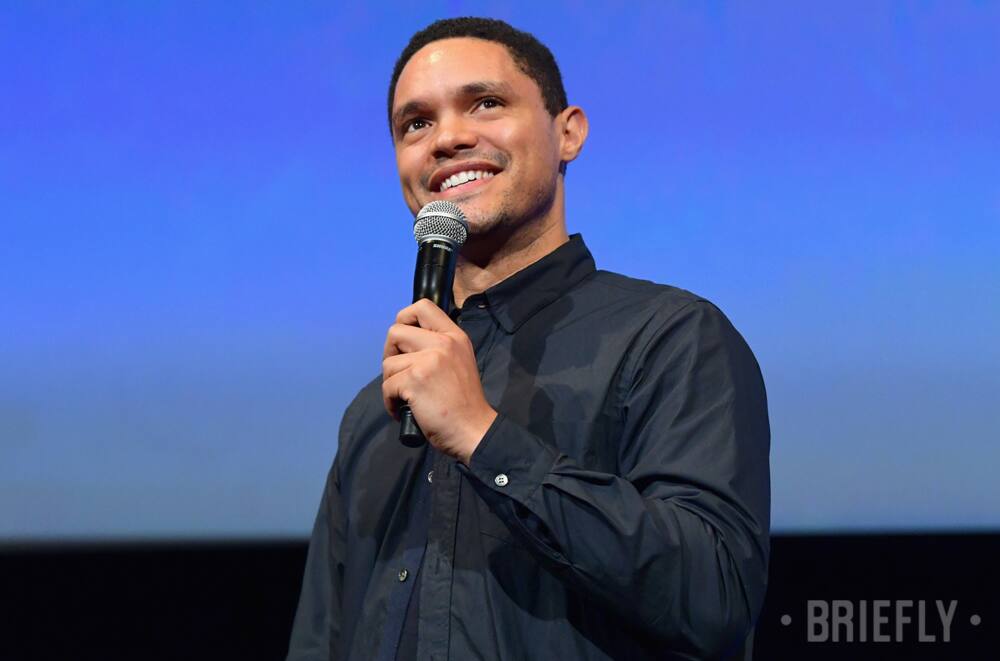 His father, Robert Noah, is of a Swiss-German descent and his mother, Patricia Noah, is South African from the Xhosa tribe. It should not be a big deal generally, which begs the question as to why Trevor Noah's ethnicity is so widely talked about.
Trevor Noah mother conceived him at a time when South Africa had an apartheid government. In this case, people of colour were separated, basically each race was forbidden from interacting both sexually and physically. Trevor Noah recalls when his mother would hold his hand and walk with him, but when the police were near, she would let his hand go and pretend she did not know him.
READ ALSO: Trevor Noah jokes about Madiba statue: 'Don't shoot, I'm already dead'
His father could not walk with them in public, and this was because the sidewalks were segregated as well. His parents were against the apartheid government and this rebellion of theirs is what led to them meeting and eventually bringing Trevor Noah into the world.
One time Trevor Noah told Oprah during an interview that,' Most people would have a sign to protest the apartheid Government. My mother had me.'
He refers to himself as Born a Crime because of this. He literally was a walking abomination proof that a crime had been committed somewhere. The apartheid government was so strict about this, that it was in their Immorality Act of 1927 which prohibits interaction between the whites and blacks. The punishment for breaking this law was so severe that you could land in jail for a period of 5 years just for breaking it.
Trevor, however, makes the best of his situation and he converts his trauma into humour in such a way that it is so funny but also emotional. He released his book 'Born a Crime' in conjunction with Spiegel and Grau in 2016. The book became a best seller and is being adapted into a film with Lupita Nyong'o playing the role of his mother Patricia Noah.
Trevor Noah Net worth
Trevor Noah networth stands at $13 million as of late 2017. His massive wealth can be attributed mainly to his work at "The Daily Show" by Comedy Central, which he has been doing since 2015.
READ ALSO: Trevor Noah starts campaign to raise R2 million for education in SA
Latest news on Trevor Noah
Trevor Noah has recently released a stand-up comedy called, 'The Son of Patricia' , which touches on his early life in South Africa, immigration, Trump's immigration, and how his South African roots merge into his experience in America. The show was released on Netflix on the 20th of November, 2018 in the USA and is a must watch for anyone who is a Trevor Noah fan. This special came after his hugely popular one which is called, 'Afraid of the Dark' that is also a must see.
Trevor Noah movies; The popular comedian has also been featured in movies before which included Mad Buddies (2012) and Black Panther (2018), where he was a cameo voicing Griot.
Trevor Noah shows include The Opposition with Jordan Klepper (2017-2018), The Daily Show(2015-present), Tonight with Trevor Noah (2010-2011), The Amazing Date(2008), Real Gabooza(2007), Run The Adventure(2004-2006), Isindingo(2002) and a radio show called Noah's Ark.
READ ALSO: Trevor Noah wife - myth or reality?
Other interesting facts about Trevor Noah
Trevor Noah's dating life; Trevor Noah girlfriend is a model, actress, singer and songwriter called Jordyn Taylor. Jordyn Taylor amd Trevor Noah have been dating since 2015 after they met at a party and absolutely hit it off.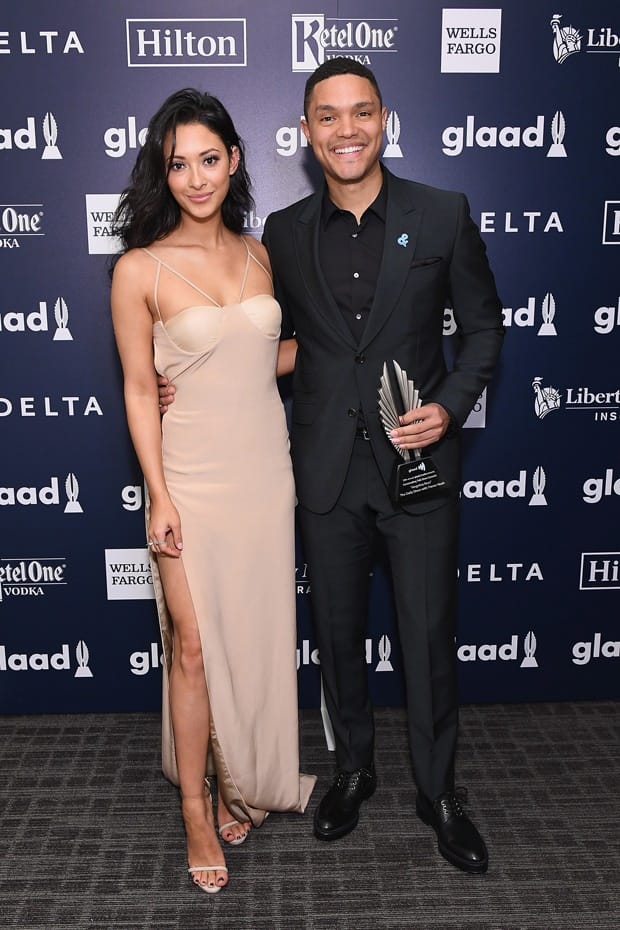 Trevor Noah family, Trevor Noah siblings are Andrew and Isaac who are his stepbrothers. The father of his siblings is Abel Ngisaveni Shigange. His mother is currently married to Sfiso Khoza, Trevor Noah's stepdad.
That is everything you need to know about Trevor Noah height, age and ethnicity. With all the knowledge you have gained about this accomplished comedian, it will be easier for you to relate to his jokes with where he came from. This should help you understand his jokes better which most of the time boil down to his roots.
Source: Briefly.co.za