UNISA online registration guide
Understanding the UNISA online registration process is part of fulfilling the desire to join this prestigious institution of higher learning. The University of South Africa is one of the most reputable institutions in the world offering fair chances to applicants. However, for you to secure a spot at the school and get a chance to study any of the offered programs, it is mandatory that you follow the laid down procedures. The registration process followed by the school is meant to streamline everything and offer an equitable platform for all in addition to confirming the number of students that have taken up slots that were offered to them.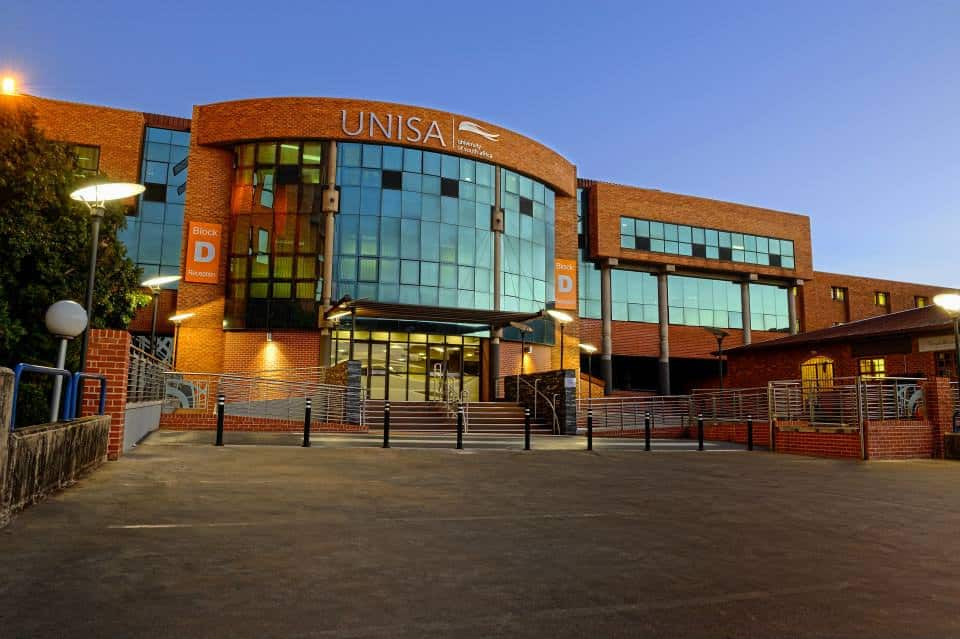 It may be a great thing for all applicants to be absorbed into UNISA. Unfortunately, this may not be a reality since the capacity and support system is limited. As such, there is a strict UNISA online application procedure which is followed by a mandatory registration that all interested students must follow if they are to secure a position at the school. While all the period to do this is closed for now, it helps to get the process right for future reference.
UNISA online registration - everything that you need to know

If you are one of that that has been asking, can you register online for Unisa? The answer is yes. In fact, UNISA online registration is simple and straightforward. It is the preferred method of registration because of its convenience and ease. You will get constant prompts whenever you make a mistake. This means that you can correct any anomalies immediately and verify that all the information you are providing is correct.
Steps followed during registration
You may have applied successfully and gained admission, but now the big question is how do I register online at UNISA? The good news is that this is a simple process as follows:
Visit UNISA's registration website
Select the level of qualification and click Go
Key in your student number and other relevant details needed. Take note of the fact that you may have to reapply in the next academic year if you do not have a student number. You will not be able to proceed with the registration beyond this point without it.
Confirm your details and make changes on what could be omitted.
Key in the modules of study. Be careful when submitting this information. There are several things you need to note here. First, you must match all pre-requisites for the modules you are choosing. Key in all accurate module codes and select appropriate semesters for study. You can choose between the first and second semesters. Based on the information on the module, select the language in which you want to receive the module materials. This can either be in English or Afrikaans where applicable.
Stick to the allowed number of modules when registering. Exceeding the modules allowed in the semester or year will lead to your registration not being processed. This is one of the UNISA online registration problems that you do not want to deal with. Always consider the institution's admission rules when selecting the number of modules for the semester.
Using the fee quotation link on the school's website, get the quote of the modules you will be taking that semester. If you asked is registration free at UNISA then you should take note of the minimum amount of fees to be paid before you can be registered. You are allowed to omit several modules until you get a figure of fees that you can afford to pay for. All payments should be done online using a credit card. Use the special link provided on the site to get this done. If you do not have a credit card, make your payments at Standard bank and retain the proof of payment.
Submit your registration, and you are good to go.
What about the application?
Before you can even register, you must have applied first. To apply, you need to know exactly what is expected of you. First, your points will be assessed, with reference to your final grade. In addition to this, other factors including the school you attended, race, socio-economic status as well as your gender will be factored in.
It is also crucial that you establish whether or not you match the necessary requirements needed for the specific qualifications that you are selecting. A good point to note is that you may not necessarily be accepted to UNISA even if you meet all the criteria. Remember that with limited resources, acceptance is based on the number of slots allocated for every qualification.
Use the UNISA application tool to apply for admissions. The same tool may be applied when tracking your application status or progress. With this background, we can now get into the actual application which is as follows:
You are allowed to apply for two qualifications, in the order that you prefer. Should you be called for both, remember that you can only register for one.
UNISA will make the necessary communication concerning the outcome once you complete everything successfully. This means that you will be briefed about the application status UNISA details. If you have been accepted, the institution will specify the qualification that you gained admission to. They will offer you a slot for the period that you indicated. This can be either during semester one or two.
It is possible to be denied the opportunity. This can happen in several instances. You may have failed to fill the application completely. It can also happen if you fail to pay the relevant fee by the set deadline. You can also lose the opportunity if you fail to meet your qualification's choice requirements. Finally, limited space for a specific qualification could also lock you out.
With the official UNISA application status verified, it is mandatory that you accept or decline the offer given to you. This must be done within a specified time.
In case you accept the offer, you must register for the period that you intend to study. Failure to do this will mean that you have to reapply for the next academic period
Who are the people that must apply?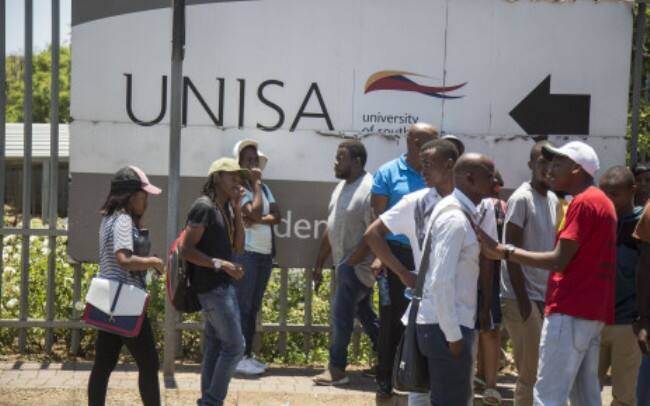 There are specifications as to who must apply to UNISA. These include:
All people that are interested in a new qualification at the institution. These are first-time applicants, previous applicants who did not get a slot, and UNISA students that are changing qualifications.
All people that are completing an Alternative Pathway or Higher certificate have to apply as a follow up on the qualification.
Those who failed to register the previous academic year even after receiving positive feedback.
All TVET aspirants under the UNISA-TVET program must apply for admission.
READ ALSO: Beautiful woman shares graduation pics and gets Twitter's praise
Important things you need to know when applying
Certain things can disqualify you if not considered carefully. These have to do with you confirming your readiness to study as well as the necessary documentation needed. You must, therefore:
Be sure of your career.
Be sure that UNISA and Open Distance Learning are for you.
Be sure of your choice of UNISA and the two qualifications for your career.
Be sure that you meet the requirements of the qualifications you have settled for.
Be sure of a valid and relevant cell phone number and email address for official communication by UNISA. You must provide at least one of each when applying.
On documents; the following are mandatory requirements:
School qualification copies.
Tertiary academic records (they have to be official).
Copy of ID or Passport for local or international students.
Where applicable, a copy of marriage or divorce certificate.
Sworn translations of documents if not in English/Afrikaans.
Note that during the application process, upload each required document individually and in a format that has been specified. The files must be in black and white, not more than 2 MB in size and must be in PDF, DOC or TIF formats.
The moment you receive a student number from UNISA, make sure that you make your application fee payment. This should be done within the deadline of application. The school does not accept cash. Your payment should be done using the specified payment details. The charge is R105 for online applications and R160 for hard copy, non-degree applications. To make payment, use the student number in addition to the fee reference number and you are good to go.
What next after application?
This is a question asked by many students. You may consider UNISA track application procedures to ascertain your status. However, it is important to note that it will be reviewed in 6 to 8 weeks after the close of final date. This means that you should get our response around this time. You can only panic if the period elapses and you get no response. You should be keen enough to accept and register for a qualification that you have been invited to pursue. Failure to do this will mean reapplying when next you want to study.
Is the UNISA application 2019 still valid?
Unfortunately, the window for application is currently closed. You may not access the UNISA application form which is to be found online. This only means that anyone interested in joining UNISA should keep an open eye for when next they can apply.
With all the details concerning the UNISA online registration 2019, you now have an idea of what is expected of you when applying to the prestigious university. To increase your chances of gaining admission and becoming a student, make sure you apply and register within the timelines stipulated every time. The institution is rather strict as far as its procedures are concerned. Always register as fast as you can to get you started on your academic journey of excellence.
READ ALSO:
From security guard to Legal Administrator: Meet Eddie Thinandavha
UP Chemical engineer graduate off to university in China for master's
Student's studies funded after his replicated FNB stadium impressed social media
Source: Briefly News