A lot of people know her for her role on the reality show Diski Divas, a programme that airs on Mzansi Magic Channel 161. Apart from that, she is a fitness trainer, and with this career that she is best known for, Nonhle Ndala has walked her way into being a fitness trainer in the Celebrity Edition of Bootcamp Mzansi's current season. But how did it all begin? How about her marital affairs? These and other vital information about Nonhle are discussed in this article.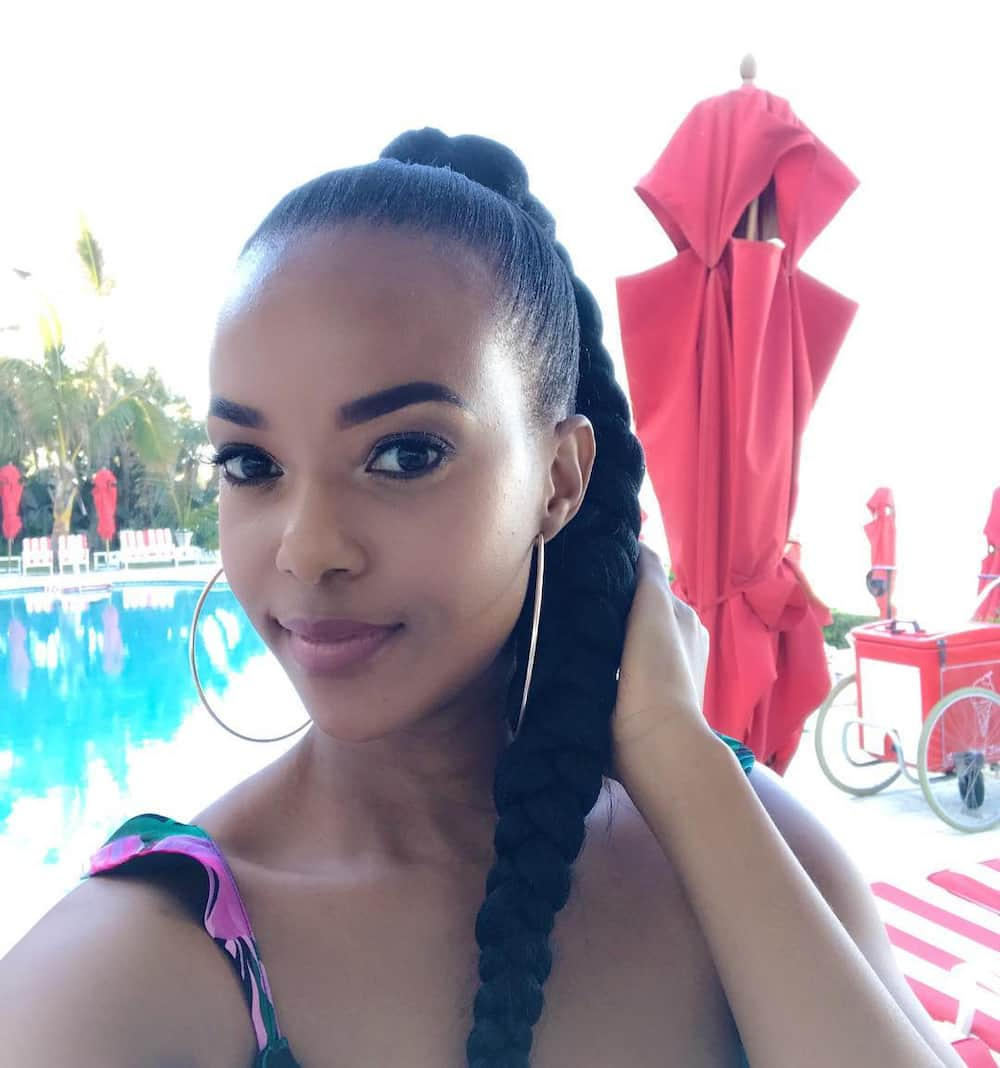 Despite the ups and downs that she has experienced in life, Nonhle Ndala is a die-hard and ruthless goal-getter who believes that her predicaments do not have to stand as limitations to the fulfilment of her dreams. This is part of what motivated her into starting her print and design company. However, after she discovered her passion for managing events, she went on to establish Ezinhle Management company.
Nonhle Ndala biography
Everyone sees life from different standpoints, and so it is for Nonhle Ndala. With a determination never to settle for an average life, Nonhle keeps making marks that are worth emulating by a lot of her fans. Among other things, the TV presenter and fitness trainer has learned how to stand tall over whatever unpleasant circumstance that life brings her way. Even though she had gone through divorce once in her life, she never allowed that to limit or discourage her from reaching for the stars.
READ ALSO: 5 Facts about Chris Hani that you have to know
As part of building her career, after her divorce, Nonhle decided to enjoy and lead a healthier life which was the motivation behind her joining a gym. Although, she confessed that she got inspired by Heidi Klum who had faced a similar horrible situation like hers and still manages to maintain a good look. Coupled with the business that she runs, Ndala has established herself as an authority in what she loves to do best.
This is part of what made her fitness career to take another dimension after she was chosen to be the ambassador for fitness training supplements. After they came across Nonhle Ndala Instagram page and also saw what she does so well, one of the producers of the Bootcamp Mzansi series contacted and invited her to come on board as a trainer. However, it is worth submitting that she ensures that her Instagram page remains private although she has more than 337,000 followers.
Nonhle Ndala age
On the 23rd of May, 1983, the family of the Ndalas was filled with happiness as a new baby girl who would be called Nonhle was born into the home in Heidelberg, South Africa. Therefore, at the moment, Ndala is 35 years old.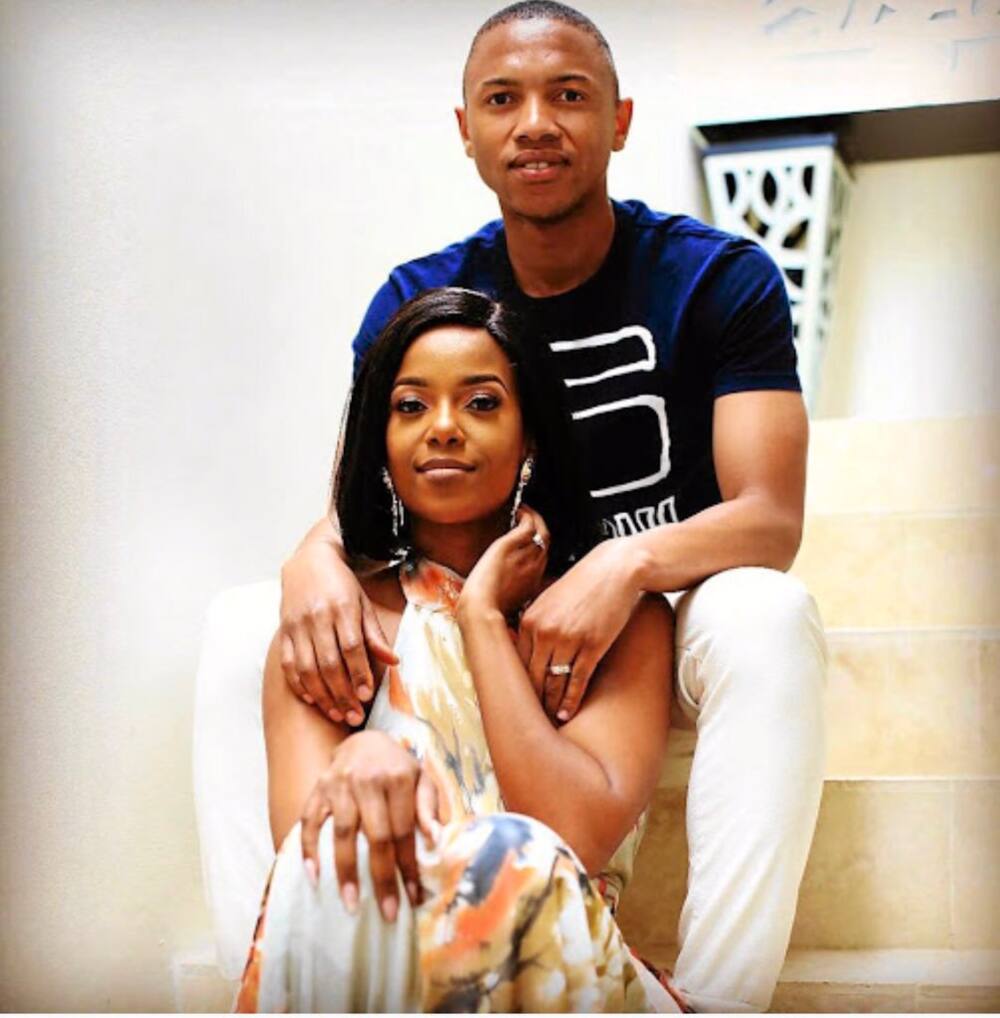 Who is Nonhle Ndala ex husband?
Initially, Nonhle Ndala got married to Themba Msiza, and the marriage was blessed with a baby girl known as Aurelie. Ndala gave birth to her daughter when she was 17 years old.
READ ALSO: 10-15 facts about Nandi Mbatha that you have to know
Nonhle Ndala daughter
There is definitely no doubt of the fact that Ndala is so proud of her "first definition of what love is". This is well pronounced when describing Aurelie that she said, "Aurelie was my first definition of what love is… It didn't matter what I looked like, what I had done or who I was, my baby adored me. She gave me all the love and acceptance I had been searching for my whole life, just like that…" More so, in a letter that she wrote to her, she has this to say:
You are my best friend, in my silence you understand my unspoken thoughts. When I face challenges in life, you give me strength. You've seen a lot, been through a lot, but look at you?!!! Look at what you've become... against all odds my baby, you always come out victorious.
You are tenacious, ambitious and you have a robust character I can only dream of. You are my role model, it's unorthodox I know, but you are. I wish I was a quarter of the young woman you are in my teens, I would have turned out great!"
Nonhle Ndala twins
2017 would always be a memorable year for Ndala and her husband. Mamelodi Sundowns midfielder Andile Jali, as they welcomed a set of twins into their world. The two kids are known as Andile Junior and Amarè. With so much pride to have, these beautiful gifts from God, Nonhle described the birth of the twins as being "blessed with two little miracles Andile Jnr and Amarè Jali".
Nonhle Ndala divorce
Having lived with her ex-husband as a family, the unfortunate happened as Nonhle Ndala and Themba had to part ways after ten years of marriage. According to Nonhle's confession, "I was belittled in that marriage and ended up lacking self-belief". Also, she said things began to get worse when her former husband started to get possessive, abusive and jealous shortly after her business began to take off the ground.
Despite all that she has been through, Nonhle Ndala's story serves to encourage everyone that life's circumstances should not be the reason for living a limited life. What you go through in life is not as important as how you handle those situations.
READ ALSO: Mmusi Maimane Biography: Wife, Wedding, Education, Family, Kids, Age and Church