CIDB registration: step-by-step guide 2020
If you are into a construction project anywhere in SA, then it is likely that you have encountered the CIDB at some point. What does CIDB stand for? Well, the Construction Industry Development Board (CIDB) is a body in SA that was established by Act 38 of 2000 of the constitution. The mandate of the board is to ensure enterprise sustainability and growth throughout SA. For this reason, you may need CIDB registration for certain construction works.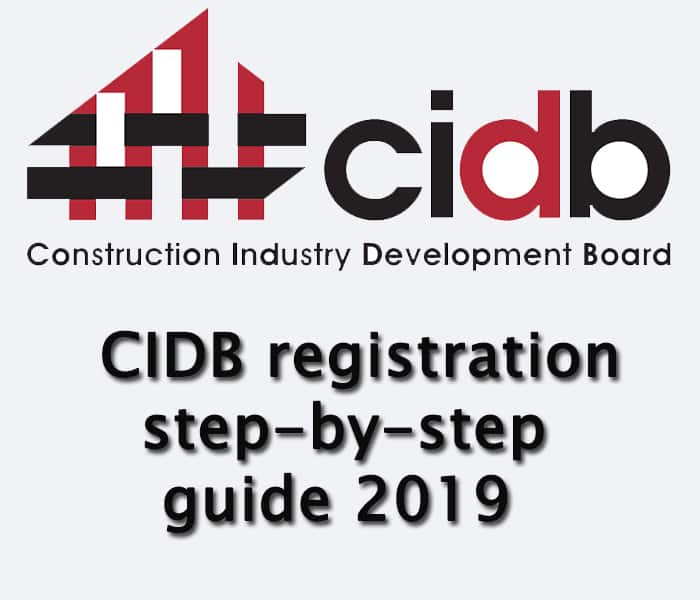 What is a CIDB registration? Registering with the Construction Industry Development Board means that a project or contractor has to be acknowledged with the national Register of Projects and Register of Contractors that is maintained by the CIDB. The CIDB registration requirements differ for both the private and the public sectors. After applying, you are then given a CIDB certificate. How long does it take to get a CIDB certificate? It takes about 21 working days for the registration process to be completed.
READ ALSO: Top 5 construction companies in South Africa 2019
The Register of Contractors and Register of Projects
The Register of Contractors contains categorized information about contractors as well as their grades. The categories are based on works and financial capability. Clients from the public sector are required by law to use the Register of Contractors when considering tenders involving construction work.
On the other hand, the Register of Projects contains information like the nature, distribution, and project value. Clients from the public sector are required to register projects whose worth is above R200, 000. Big state-owned entities and private sector clients must register projects whose value is over R10 million.
The registration process
Who must register with CIDB? In the case of the Register of Contractors, any contractor is viable for application. Exceptions to this requirement include subcontractors, joint ventures, labour-only contractors, and home-builders.
CIBD registration
The CIBD registration process is straightforward.
You choose a grade you want and fill the necessary CIDB application form or the CIDB registration form.
You can go for grade 1 or choose grades 2 through 9.
In case you have problems choosing, the website has a great CIDB grading calculator to help you.
Pay the relevant CIDB registration fee for your certificate to be processed.
What is a CIDB grading?
The grading helps to determine the maximum value a contractor can comfortably fulfill. A higher grading number means an increased limit to the tender value. A grade of nine means the contractor does not have a limit. Upon registration, you will be given a code to show what kind of work you can do. The code shows the class of work you can do. The codes and classes can be accessed from the Construction Industry Development Board website. Tracking of the application can also be done from the website. In case of any issues, go ahead and contact the board online or by calling 086 100 2432. Be careful that you avoid dealing with fraudulent individuals.
You have to add the project name to the Register of Projects if you qualify as a government institution or a private entity that meets the previously mentioned requirements. The registration and everything involved is done from the CIDB website. In order to ensure compliance between the Register of Projects and the Register of Contractors, there is a platform known as i.tender. In order to access this platform, you need to log in through a password-protected setup. To get login details, go ahead and register from the Construction Industry Development Board website.
READ ALSO: Vehicle license renewal - What do you need to renew vehicle license in 2019?
CIDB registration is an important aspect of construction work in South Africa. Aside from it being there for your benefit, it is mandatory that you register. Both registers provide streamlined access to important information that the government needs to ensure construction standards.
READ ALSO
GDE admissions 2019 (2020): Step-by-step guide to online application
How to sell on Takealot in 2019?
Passport application at banks: 10 crucial tips 2019
VAT registration requirements list in South Africa 2019
How to get your tax number in 2019
Source: Briefly News