South Africa is blessed with prominent media personalities who have built a name for themselves. Robert Marawa is one of these people. If you watch TV, you have probably come across his shows. He is good at what he does, and it is earning him good money. He is, however, topping the news after he suffered a heart attack. You might want to know more about his condition.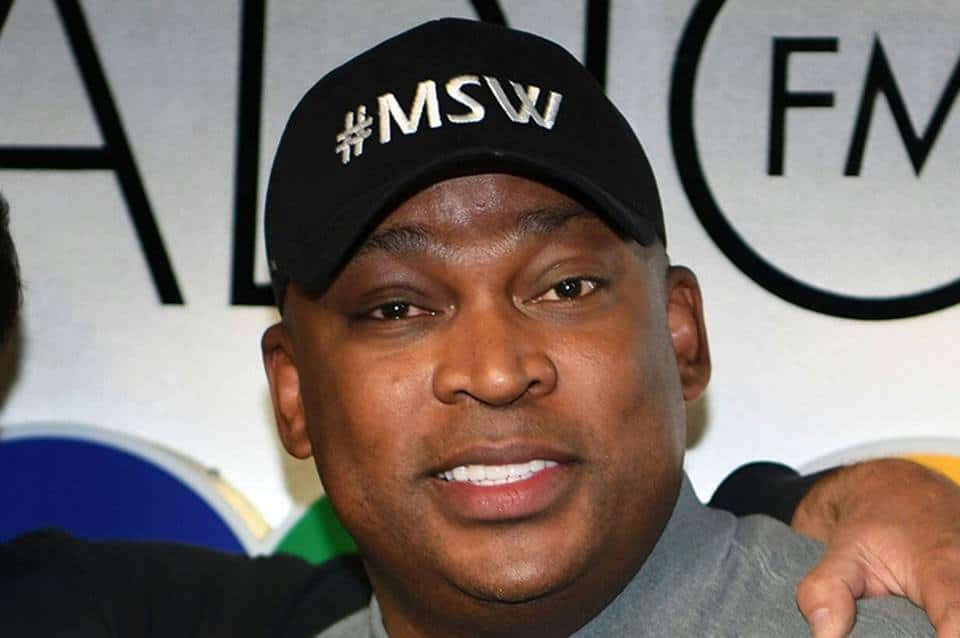 Robert Marawa is one of South Africa's best-established sports anchors and presenters. Robert has been in the industry for more than twenty years. His area of speciality is sports. He has good breaks along his journey to getting to where he is, and he stands among one of the best-paid media personalities. Here are more details on his life that most people do not know about.
Robert Marawa's biography
There is so much about Robert that most people do not know, apart from the anchor and radio presenter. For that reason, these are the details on Robert Marawa biography that will satisfy your curiosity about his personal life.
READ ALSO: Sandile Shezi biography: net worth, foundation, wife (girlfriend), house, cars and instagram
Robert Marawa's age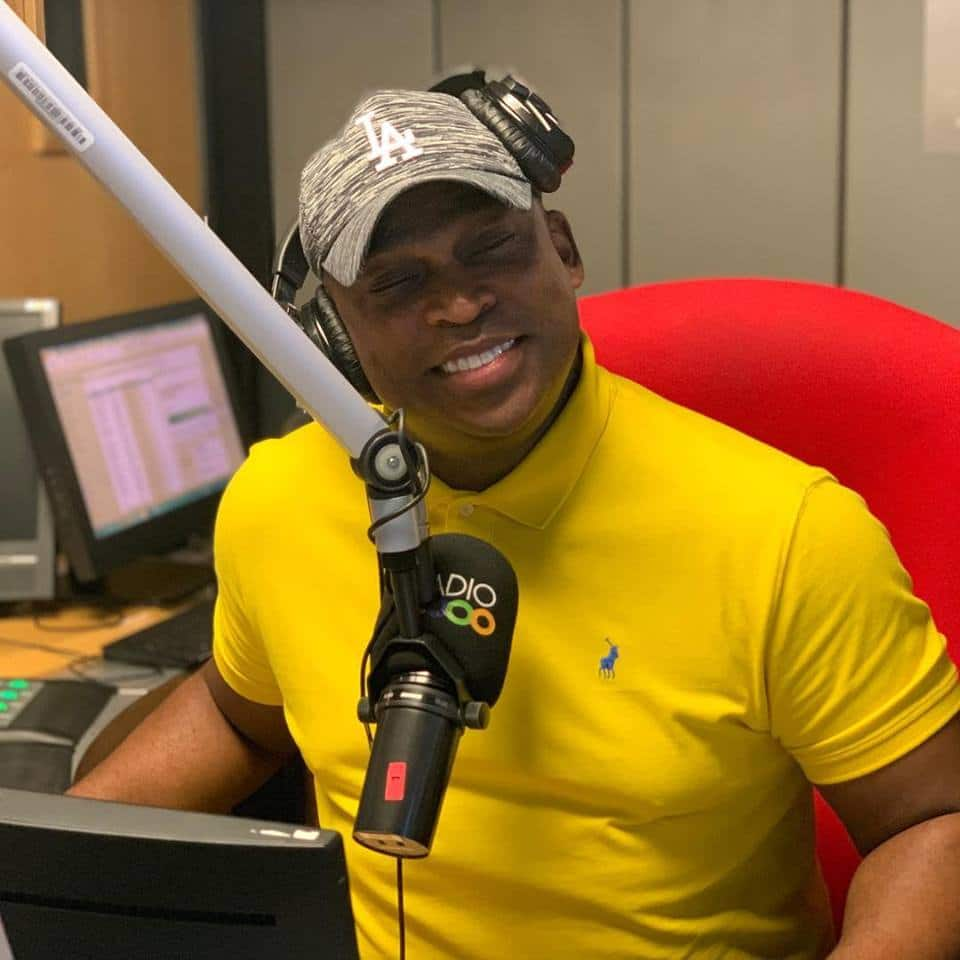 Young as he looks, you might be interested in knowing the answer to the question 'when was Marawa born?'. He was born on March 1st, 1973. As of date, Robert Marawa's age is forty-six.
Robert Marawa's family
Marawa was born to the family of Mr and Mrs Marawa. The name of Robert Marawa's father is Frank Marawa, and his mother is Phumile Marawa. Robert grew up amidst his siblings. Two of his sisters are famous. Gugu Marawa, his sister, once served in the South African Senior Men's National Football Team (Bafana Bafana) as the deputy manager. She also served in the Lamontville Golden Arrows as the manager for a short period. His other sister is Vanessa Marawa. Vanessa is also not a new name in South Africa. She took part in and won the Survivor South Africa: Panama.
Robert Marawa's wife
Robert Marawa had a romantic relationship with Zoey Mthiyane. She is famous for the role she pulls in Generations: The Legacy. She also featured in The Lion King, Disney Theatrical Productions, where she was an actor and singer.
Zoey and Robert were in a relationship that did not end so well. The two have a seven-year-old son, Awande, who was born on July 18th, 2011, in KwaZulu. The two, however, ended up separating, so it is not clear whether they were married.
When they separated, Zoe opted to take her kid with her and has since then tried by all means to make sure that her baby is comfortable. She, however, does not acknowledge Robert's efforts towards raising their son. She responded to him when he claimed that he was a responsible dad when he tried to seek legal access to his son:
I acknowledge and respect your privacy, peace and tranquillity. Regardless, I am content that as the natural father, I am inclined to reasonable access to Awande. For the avoidance of protracted legal processes, I request that we attain an immediate and resolute agreement regarding the upbringing of our child. Your prompt response is anticipated within 5 days hereof.
Zoey, in response, claimed that he was a deadbeat dad. She wrote back to him saying:
I was advised to respond with my legal representatives who have since written 2 legal letters to yourself and to date, contrary to your above comments, you have not responded.
From this, we judge that their relationship is not that good.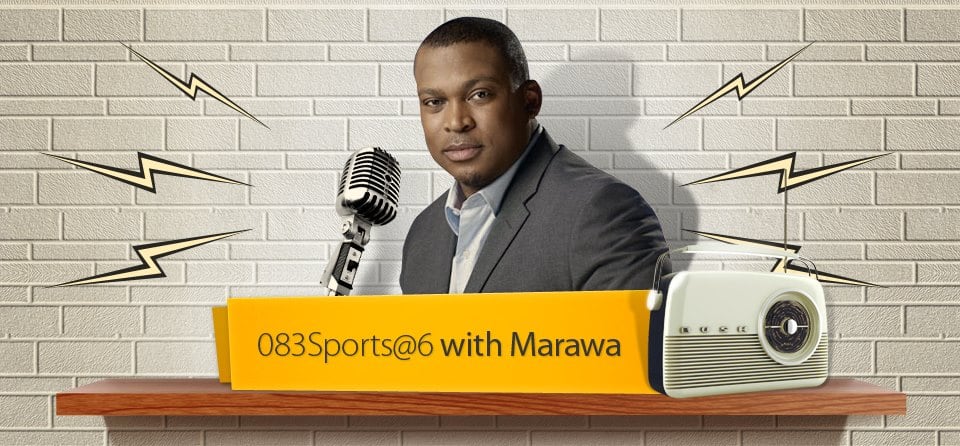 After breaking up with Zoey, Robert got into an affair with a South African actress, businesswoman, and model, Pearl Thusi. The two dated for quite some time until Pearl was spotted with an engagement ring on. The relationship that looked like would turn into a happy marriage suddenly went hire wire when Robert posted on his social media page about their break up.
What did Robert Marawa study?
Robert joined the Hilton college in Pietermaritzburg in KwaZulu Natal region. He later on transferred and went to the University of Witwatersrand. That was in 1992. In the University of Witwatersrand, he pursued a bachelor's degree in law.
Robert Marawa's career
Contrary to what he studied while at the university, Marawa joined the media as a presenter. His first stop was at SABC1 in 1996. He worked with SABC1 for two years. He later worked as the anchor of a live soccer show called Laduma.
Marawa, later on, started hosting a football highlights show called Soccerzone. Soccerzone airs on Mondays on SABC1 channel. Another show that he hosts is Discovery Sports Centre on weekdays, between 18:00 and 19:00. Discovery Sports Centre airs on Metro FM, a SABC radio station. Robert also hosted the Blow by Blow, a boxing show by SABC2.
2006 was one of the years that Robert had a big break. He went to Germany to host the FIFA World Cup. During the same year, he also hosted the People's Celebration Concern. Later that year, he left SABC TV and joined Supersport. He, however, did not leave his show on Metro FM.
As of date, he hosts a show, Thursday Night Live with Robert Marawa. The show airs on Supersport 4. He also has a show on Metro FM; Sports@6 with Robert Marawa.
He has so much influence on people. That is evident on his social media pages. Robert Marawa's Instagram page is one of them.
Robert Marawa's salary
Marawa signed a contract that gave details of his salary. According to the agreement, he earns R154000 monthly. He also receives an annual salary of R1.8 million.
Robert Marawa latest news
For the past few years, Robert Marawa's health has posed a challenge to him. The latter has suffered a series of heart attacks. He got the first attack in 2008 moments after he had gotten out of the gym. The second attack happened in June 2017. The most recent one happened one week ago, an incident that has gotten his fans worried about his health.
The heart attack
On 17th August, the latter posted on his Twitter account about his third attack and how it had happened. He stated that he had been admitted in the hospital for a week after he suffered the attack. He went further to state that he had driven himself to the hospital after feeling a persistent pain. He ended up in the Intensive care unit for the six or seven days that followed.
In the video that he shared on his Twitter account, he said:
I think everybody knows about my two heart attacks that I've had. I've had to be admitted and I've had to have that checked on a regular basis. And the same thing happened last week,
I literally drove myself from home after not feeling well and I said 'let me go and admit myself' because there was a pain that was not making any sense. And within a couple of hours, I was in ICU and that's where I've been for the past six or seven days.
He went further to affirm that his condition was stable and that the doctors were in the process of trying to figure out the cause of the attacks. He said:
I'm in recovery ward now after having had the most unbelievable couple of days. When I say unbelievable, I say it because it is on the brink of life and not living. That's what it is, ICU is no playground but the general staff… has been outstanding,
They're still trying to figure out if there's been a blood clot, which is the reason why they have prolonged my stay here at the hospital.
Ever since he shared the updates about the attack, most of his fans have flooded the post to prove their loyalty by sending him messages to wish him a quick recovery.
Robert Marawa loves what he does and gives it his best. He is an image that most people look up to, especially for the breaks that he has had in his career. He has had so much influence on people in matters sports. South Africa is proud to have such an icon in the industry. Even in his condition, his fans wish him nothing but the best as he recuperates.
READ ALSO: