The increasing number of car owners in South Africa can be directly attributed to the desire of convenience and in some cases, luxury. However, the increasing number of vehicles has attracted criminals, and the nation has experienced a spike in hijacking. Keep reading and find out if you are at risk of hijacking or car theft and several low-risk cars in South Africa as alternatives.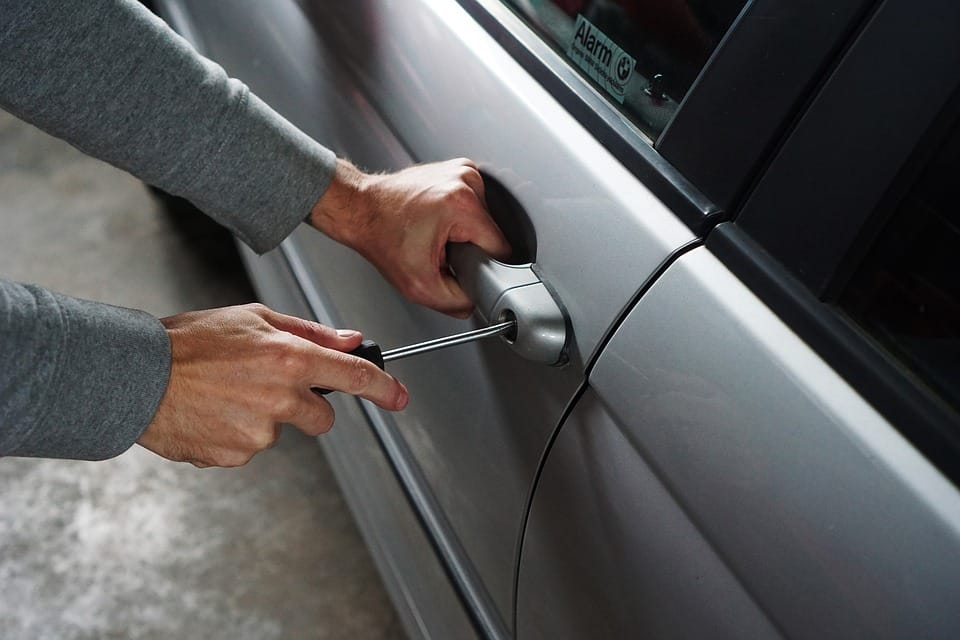 According to police statistics, 16,325 vehicle hijackings were reported between April and March 2019. Hijackings increased by 14.5% in 2017 from 2016; that is a 2115 increase in hijacking cases reported in the country. Every 32 minutes, a hijacking occurs, leading to 45 cars being hijacked daily on average. Victims are targeted in open areas with easy escape routes where their personal belongings are taken away from them, including their vehicles. The top car brands South Africa are Toyota Aygo, Volkswagen Golf 7, Honda Civic, Volkswagen Polo, Volkswagen Polo and Toyota Avanza. How risk prone are these top tier vehicles?
Most hijacked cars in South Africa
Wondering which cars are hijacked most in South Africa? The car tracking company, Ctrack, released a list of high risk vehicles in South Africa that are the top targets for hijackers and car thieves. The most targeted cars are;
Volkswagen Polo
Citroen
Audi
Chevrolet
Ford
Kia
BMW
Renault
Toyota
Hyundai
Based on the released statistics, the Volksawgen Polo is the most targeted passenger vehicle, the Toyota Fortuner is the most hijacked Sport Utility Vehicle (SUV) and Nissan is the most targeted manufacturer.
READ ALSO: Freedom Day South Africa 2019: History in pictures
Most stolen cars in South Africa
Most vehicle theft is based on cars' popularity and age. Popularity comes into play when the thieves have to sell the car in parts as soon as possible; therefore, if you see a multitude of people with your exact car model, then you most definitely have a problem on your hands. Car thieves assess the age of your car with the assumption that older car models are less likely to have alarms or any security systems set in place to prevent theft. According to statistical analysis, it has been noted that your car is more likely to be stolen if you have a gear lock or a steering wheel lock as compared to vehicles without the locks. The assumption made here is that if you have the said locks, you most likely have something valuable in your vehicle. The following is a list of most stolen cars, RSA;
Toyota Hiace
Toyota Hilux
Mits Colt
Nissan 1400
Toyota Venture
Nissan Hardbody
Isuzu KB280
Toyota Corolla
Isuzu KB250
Volkswagen Citi Golf
In 2008, 1119 cases of theft were filed for the Toyota Hiace, followed by 507 cases for the Nissan 1400 and 497 cases filed for the theft of the Toyota Hilux.
Low risk cars in South Africa
If you desire to be a car owner and are worried about being a target, we know you are probably wondering which cars are least stolen and what are the least hijacked cars in South Africa. Look no further because we have got you covered, no worries. The following is a list of the least hijacked cars;
Tata
Honda
Datsun
Nissan
Volvo
Opel
Citroen
READ ALSO: How to prevent and get rid of Mango flies in 2019
Least stolen cars in South Africa
Even though popular vehicle brands are easy to sell and spare parts easy to find, it goes without saying that you, as a car owner, are less likely to be a victim of car theft and hijacking if your automobile is considered unpopular. The following is a list of the least stolen cars in South Africa and are considered to be rather good in terms of performance;
Peugeot (308 model)
Alfa Romeo (Giulietta)
Volvo (V40)
Mitsubishi (Outlander)
Honda (Civic)
Nissan Infiniti (Q50)
Subaru (Outback)
Toyota Lexus (IS)
Citroen (C4 Picasso)
Low maintenance cars
You cannot fully discuss cars without mentioning the cost of car maintenance. Car owners can admit that although vehicles are super convenient, when the minor problems begin to occur a huge dent will be made in your wallet especially if you ignore the tell-tell signs and it develops into a major car issue. You therefore need to ask yourself what is the cheapest car to maintain in South Africa. Here is a list of the cheapest cars to service for you;
Datsun Go
Nissan Micra
Peugeot 208
Renault Sandero
Toyota Corolla Quest
Toyota Corolla Prestige
Mazda3
Toyota Fortuner
Hyundai Tucson
Nissan NP 200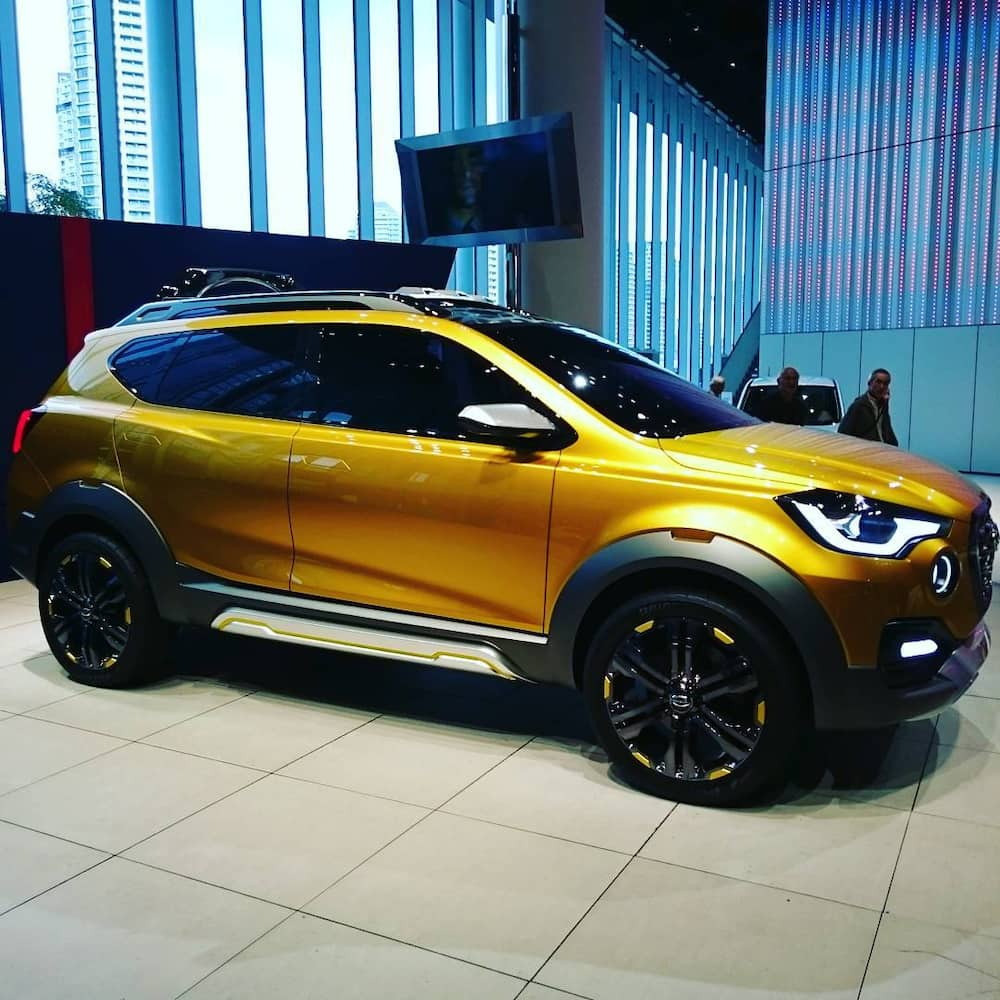 READ ALSO: How to load Vodacom airtime
Hijacking hot-spots in South Africa
The number of car hijackings has increased, and it is definitely a cause for worry. Stay alert and keep safe when driving. Here is a list of the worst hijacking spots in South Africa;
Johannesburg hijacking spots
Pretoria Road, CR Swart
Jan Smuts Avenue, Johannesburg
Elgin Road and Pretoria Road, Johannesburg
Nelson Mandela Bridge
Saratoga Road, Johannesburg
Linksfield Road, N3
Wolmarans Road, Johannesburg
Houghton Drive, M1
Booysens Road, M1
Abel road, Johannesburg
Cape Town hijacking spots
Military Road and Prince George Drive, Cape Town
R300, N1 Cape Town
Station Road, Cape Town
St Stephens Road, Cape Town
Vanguard Drive, Cape Town
Klipfontein Road, Cape Town
Prestwich Road, Ebenhezer, Cape Town
Alice Street and Voortrekker Road, Cape Town
Tshwane hijacking spots
Es'kia Mphahlele Drive
Lynwood Drive and Solomon Mahlangu Drive
Stormvoel Road Traffic Lights
R55
Nelson Mandela Drive
Delfi Avenue and Garsfontein Road
Watermeyer Street Traffic Lights
Simon Vermooten Road and Lynnwood Road
Paul Kruger Street
Burnett Street
Durban hijacking spots
AN Centre, 16 Chestnut Crescent, Mariannhill
Dr Pixley Kaseme Street
Botanic Gardens Road, Musgrave
Sherwood
Umlazi
CNR Julius Nyerere Street and Anton Lembede Street, Greyville
Alpine Road
Police Station Road, Isipingo
Deodar Avenue, Umbilo
Justice Street, Chatsworth
READ ALSO: Cassper Nyovest cars 2018 - list, photos and worth
Top vehicle tracking companies
The devices tracking companies offer are the same across the board; a Global Positioning Satellite (GPS) transponder which is connected to the cars electrical system, which registers to a service network every time your vehicle is on the move. This is how your car can be tracked. With that being said, it is important to asses the actual services offered by the numerous tracking companies and the packages they offer as opposed to the device since it is the standard. Below, we list vehicle tracking companies in South Africa;
Ctrack
Matrix
Tracker
Beame
Altech Netstar
We urge all vehicle owners to stay alert when driving especially in the high risk zones with high risk vehicles. Your safety matters and therefore take into consideration the low risk cars in South Africa. When faced with an ordeal as terrifying as hijacking by armed robbers, put yourself first and preserve your life. Make an effort to report all theft and hijacking cases to the law enforcement.