Zanda Zakuza Biography: Age, Songs, Albums, Parents and Videos
You have, without a doubt, listened to or watched Club Controlla by LaSoulmates and Kaybee. You also know Skeleton Move by Master KG. In both the songs, you have noticed the beautiful Zanda Zakuza features therein. This South African songstress is soulful, and she is a talented songwriter. Know more about her today.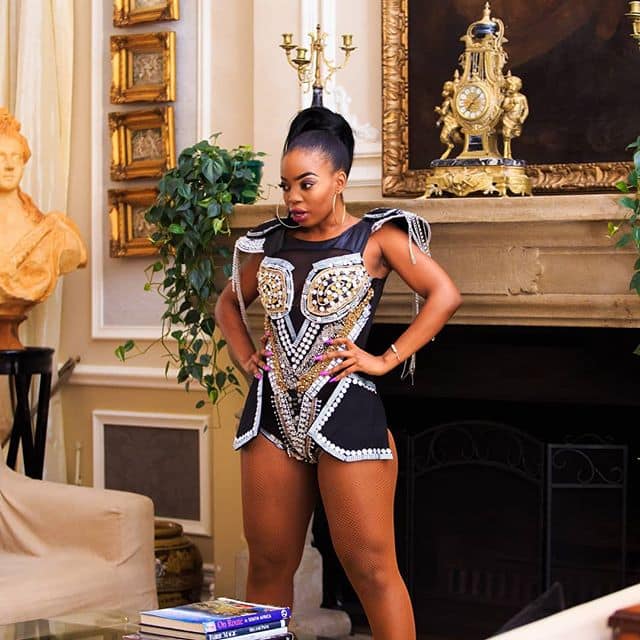 Zanda was born in the coastal area of Durban, KwaZulu-Natal. Her birthday was on the 8th of August 1993, and she was given the official name Zanda Ntombshayivosho Zakuza. Today, Zanda Zakuza age is 25 years old. In August 2019, she will celebrate her 26th birthday. Her horoscope symbol is Leo. Little is known about her parents and siblings.
READ ALSO: Lady Zamar - My Baby lyrics and official video
Childhood and early years
A loving mother raised this songstress in Umlazi, Duban. She spent most of her time with her male cousins, so she grew to be a tomboy. As a child, she only wanted to become a dancer and did not imagine that she would be a musician. She recalls with a grin that she was a problematic child when she was in primary school. Her mother remained supportive even when she was a nuisance
She wore her first pair of high heels when performing The Greatest Love of All by Whitney Houston when she was in high school. During her performance, people shed tears. This was the exact moment she discovered that she wanted to become a musician. From then on, her teachers and fellow students encouraged her to pursue music. She joined the music industry in 2016.
Education
This talented Afro Soul songwriter and musician was enrolled at the Pinetown Girls' High School from where she completed her matric. She then secured a slot at the University of KwaZulu-Natal. While in campus she studied the Jazz genre of music for two academic years. She dropped out of school to focus on her career as a music artist. Interestingly, she still went back to one of the local colleges to take a course in business management and human resource.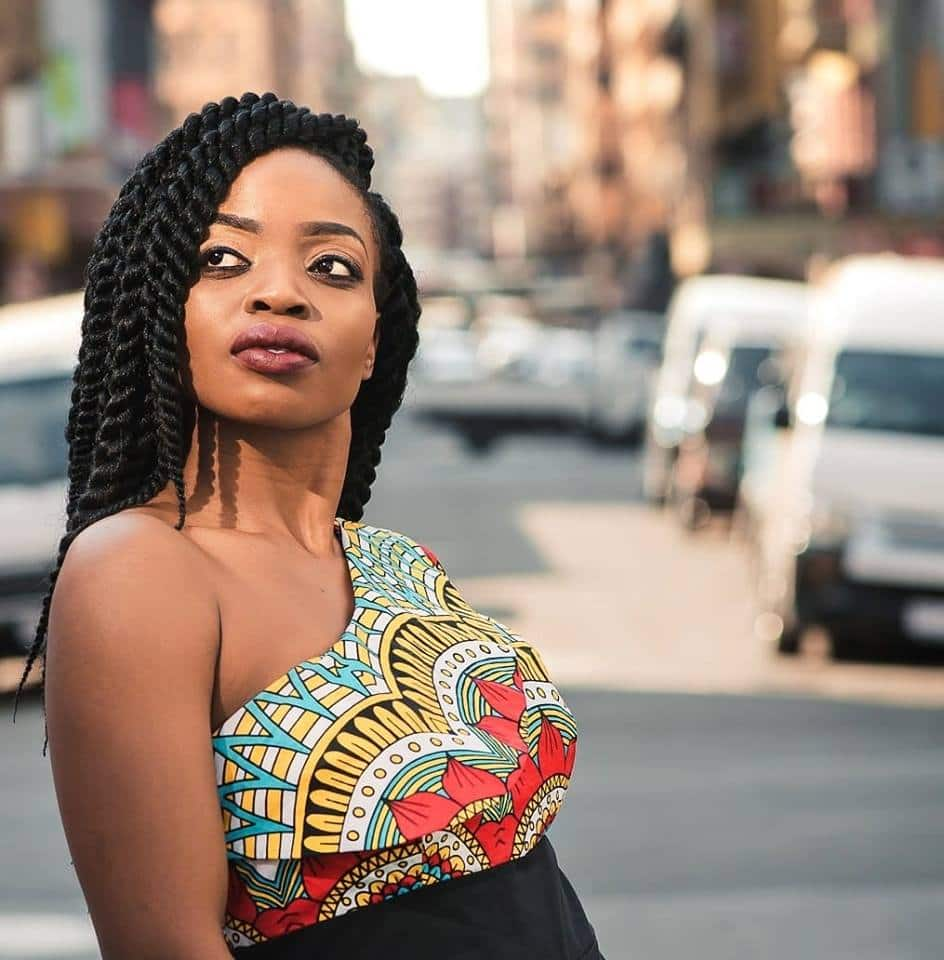 Career
Zanda's love for music and her determination to become a successful musical powerhouse saw her entering into a contract with Open Mic Productions. This is a music producing company that is owned by Molau Rammala. To date, she is still signed with the company. Her work with Open Mic Productions allowed her to meet and work with different artists across the country. So far, she is proud to have rubbed shoulders and worked with Prince Kaybee, DJ Tira and the celebrated Doc Shebeleza.
Her first music album is titled Synthia (The Journey) and is dedicated to her loving mother. She has supported her through every season of life. The album contains a dozen songs, some of which are popular across the country. The album has been performing very well in the market since its release. In retrospect, Zanda wishes she had done things differently even if she is a successful musician. Soon after dropping from campus, she recorded and released her first single, Loving You. She anticipated that it would be her breakthrough into the music industry, but she was wrong. Afterwards, she lost everything.
The next four years were tough because she had no job and was not in school. Her mother was not pleased with her decision to leave campus, so their relationship was strained. The urge to make up for the pain she caused her mother saw her enrolling in the college to take the business-related course. During her time in college, she was given an opportunity to record her music, but she chose to forego. All she wanted was to complete college to avoid hurting her mother again. After graduating, she grabbed the opportunity to pursue her music.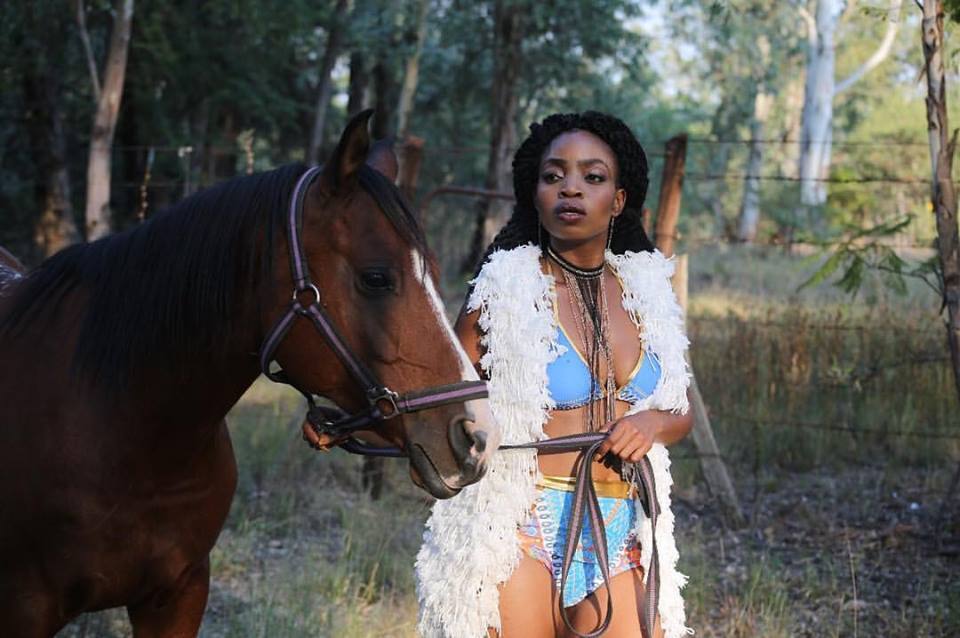 Zanda Zakuza Songs
In the album Synthia (The Journey), the twelve Zanda songs are catchy and soulful. Zanda Zakuza Hamba is one of the best performing songs from the album. The song features Bongo Beats and has been playing in local radio and television stations nonstop. Soon after its release in April 2017, Zanda Hamba remained in the Top 10 radio charts for several weeks in a row. Before Hamba, the singer had made her grand debut in the industry the previous year through a collaborative hit song with DJ Mdix called Umvulo. She and the DJ co-wrote the lyrics over a phone call, and the chorus was written in a car while on the way to the recording studio.
From the same album, Zanda Zakuza hair to toes featuring Bongo Beats is another top performing song. This is a love song that is written and sang with utmost creativity. Other songs from this album are;
Magic of Love that features Spirit Banger
Wandika that features Dr. Moruti
All I need, Vumani (Ewe) that features Spirit Banger
Amaza that features Dr. Moruti
Moonlight
Lilo featuring Spirit Banger
Ngiphe featuring Doc Shebeleza
Udlala Kabi
Mbizana that features Dr. Moruti
Outside her debut album, Zanda has also collaborated with other artists on their projects. The song that has contributed significantly to her stardom is Yonk'into by Prince Kaybee. She features in his song. Prince Kaybee is currently a top South African musician from Free State. He was born in June 1989 and has been through it all. Prince KayBee age is 29 years. He has collected the pieces from his life as a street boy and is now pursuing a career in music. The song Yonk'into has been playing nonstop locally and is a massive hit.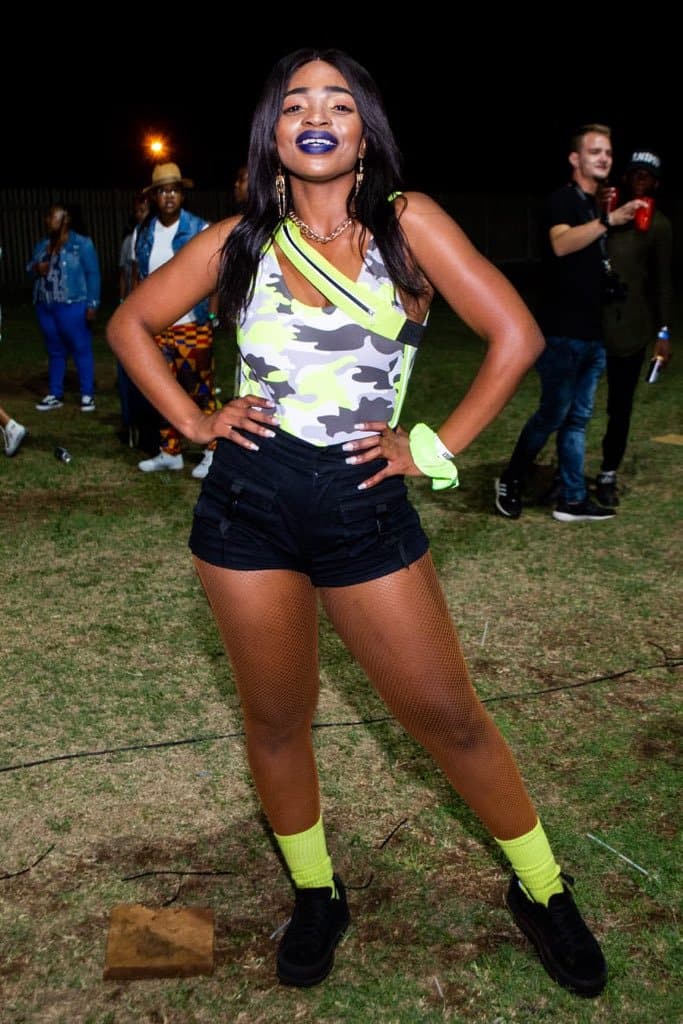 Social media
Social media is a vital part of every musician's life. These platforms allow artists to connect with their fans. Her Twitter page has about 22.8k followers. On Facebook, she has over 19.4k followers while her Instagram page has 34.8k followers. Zanda is active on all these pages. Each of her aficionados should follow her on these platforms to remain updated about her latest projects.
Zanda Zakuza experienced hardships before finally breaking through into the South African music industry in 2016. She now has a twelve-track album that has been received well in the market. Zanda credits the success of her musical journey to a good working association with Open Mic Productions. She is hopeful that her dedication to music will earn her awards and recognition form the key players in the industry.
READ ALSO:
Shekhinah - Suited: Lyrics, official video and public reaction
Tholukuthi Hey - Killer Kau Ft. Mbali: lyrics, official music video and public reaction
Source: Briefly News