Cyril Ramaphosa biography: Age, Son, Wife, Family, Cars and House
Cyril Ramaphos is a man of high social standing, a business man, a politician and the incumbent president of the Republic of South Africa. He became South Africa's 5th president on February 15, 2018, after his predecessor, Jacob Zuma, resigned, and a vote in the National Assembly was done. He is quite popular with most people knowing him for business and politics. However, there are a lot of things that you might not know about Cyril Ramaphosa from Ramaphosa family to Cyril Ramaphosa cars.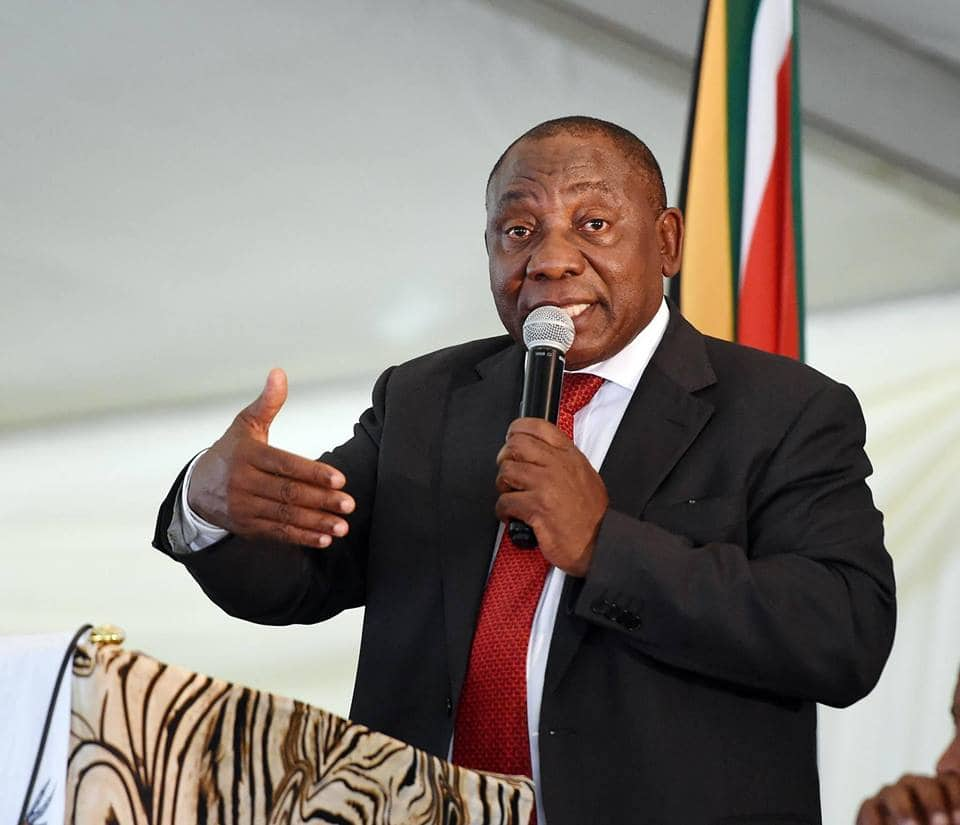 READ ALSO: Nonny Muvhango biography: age, real name, daughter and husband
Cyril Ramaphosa was the vice president of South Africa from May 26, 2014 to February 15, 2018. He was then elected as the president of the country under the African National Congress (ANC) party, at the ANC National Conference in the last month of 2017. Ramaphosa also served as the chairperson of National Planning Commission, that is charged with the responsibility of strategic planning for the country's future.
His main objective was to pull South Africa together towards a common goal aimed at driving development over a long period. Yes, he is a man of high stature. His reputation precedes him in the fields of development, change, politics, and business. And, he is a good example for the youths. Here is everything you should know about Cyril Ramaphosa.
Early life
President Ramaphosa was born as Cyril Matamela Ramaphosa to Samuel Ramaphosa, a retired policeman, and Erdmuth. He was born in Transvaal(now Gauteng), Johannesburg on Novemebr 17, 1952. He is child number two of the three children Mr. and Ms. Samuel raised in their Christian family.
Education
Cyril Ramaphosa attended Mphaphuli High School in Sibasa, Limpopo. Here, he served as an elected leader of the Student Christian Movement.
Ramaphosa was an active student in School, both in academics and politics. He took part in activism, which was a complete contradiction of his fathers role in the society - a police who by nature of his job enforced apartheid rules that were by design meant to downplay efforts by the Africans to demand fairness. He then applied for a university degree to study law at the University of the North (Turfloop) in Limpopo Province in 1972.
University
While at the university, Ramaphosa got involved in stuident's politics which earned him a space at the South AFrican Students Organisation (SASO), as well as the Balck People Convention (BPC). His active involvement in politics while in school got him arrested and detained in solitary confinement for 11 months, in 1974 - under section 6 of the Terrorism Act, 1967 for overseeing Frelimo rallies. He was arrested for again in 1976 following unrest in Soweto, and held in John Vorster Square for six months. He was later released, and became a clerk at an attorney's firm in Johannesburg, where he continued with his studies with University of South Africa (UNISA), and got his B. Proc. degree in 1981.
READ ALSO: Dr Tumi biography: kids, wife, family and songs
Cyril Ramaphosa age
Cyril Ramaphosa was born in November 17, 1952. This, therefore, makes him 66 years as of the time of this publication.
Cyril Ramaphosa wife
Cyril Ramaphosa has married twice in his lifetime.
Cyril Ramaphosa first wife
The first Ramaphosa wife was Nomazizi Mtshotshisa, a business woman, who he later divorced, and married Dr. Tshepo Motsepe. Motsepe is a sister to Patrice Motsepe, a billionaire and a mining tycoon.
Cyril Ramaphosa Tshepo Motsepe
Tshepo Motsepe age based on her birth date, 15 February, 1940 makes her 79 years as of the time of this publication. This should put all your curiosity to rest, concerning Cyril Ramaphosa wife age. Here are the beautiful Cyril Ramaphosa wife pics.
Dr. Tshepo, wife to Ramaphosa well poised.
The first lady in company of young women for lunch.
Cyril Ramaphosa children
Ramaphosa has four children, from his marriage to Tshepo Motsepe, a medical doctor, and one, Tulisa - a beautiful woman, from his first marriage with Nomazizi Mtshotshisa.
Cyril Ramaphosa children from his current marriage are boys Andile and Tumelo, and girls, Mashudu and Keneilwe (Kiki). Andile Ramaphosa age is 37 years.
Even though details about Ramaphosa children has been kept under the wraps, his effort to keep his family happy and protected are quite commendable.
Cyril Ramaphosa kids are surely people to look upto for great deeds in the future. Little is known about Cyril Ramaphosa daughter. However judging from their mother's achievement, you can rest assured that they will turn out fine.
Tumelo Ramaphosa
It appears Tumelo has taken after his dad with respect to business. Tumelo is the Chief Executive Officer of StudEx Wild Life. He obtained a masters of Science at Hult International Business School.
Andile Ramaphosa ties the knot
Ramaphosa son, Andile, wedded his Ugandan lover in a colorful wedding attended by the movers and Shakers of East and South Africa. The two, Andile and Bridget Birungi, 37 and 36 years respectively were joined together in a luxury ceremony on the outskirts of Kampala Uganda.
The ceremony brought together, political friends and foes on one peaceful and joyous seating, all in honor of the two. True, marriage is a beautiful thing.
READ ALSO: Nadia Nakai biography: age, boyfriend, family, songs, car, album and net worth
Cyril Ramaphosa wealth
Cyril Ramaphosa has served under many influential positions. All these opportunities gave him enough exposure and experience that he needed to become a self made man- which he did. He commands significant amount of wealth; enough to make Saudi brothers jealous.
Cyril Ramaphosa net worth according to Forbes
Braise yourself for Ramaphosa net worth. In a listicle, Africa's 50 richest, published by Forbes in 2015, Ramaphosa ranked 42, with a net worth of $450 million. This is not surprising owing to the fact that he has been in business for quite a number of years. He was the chairman of Shanduka group, an investment firm.
Cyril Ramaphosa house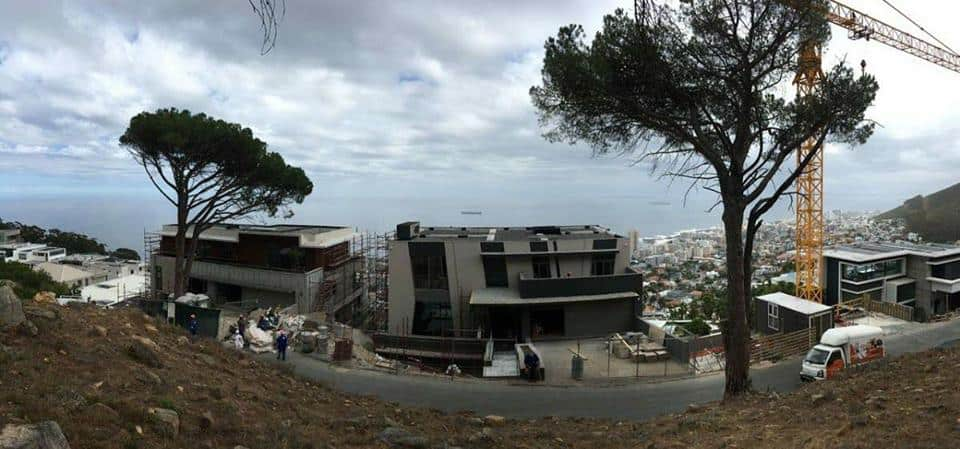 According to Business Insider Ramaphosa is building a house on his R30 million plot in Lion's Head. Ramaphosa house has one of the best views in the area, and anyone would wish to spend a day in the residence just for the view. Even though pictures of Cyril Ramaphosa's house might not be readily available, you can be sure his taste of architecture can not be questioned - he has a lot of exposure to make such a mistake.
So, who is cyril ramaphosa? Cyril Ramaphosa biography is an account of a mans great achievements over time. Neither did Cyril Ramaphosa tribe nor Cyril Ramaphosa home language stop him becoming the man on the top seat. He has fought his way through handwork and commitment towards representing the issues of his fellow citizens. He has been unapologetic in his quest for political freedom and equality among the South African's. Now, he is the president. He will surely deliver.
READ ALSO:
Moonchild Sanelly biography: age, daughter, songs and pictures
Top 10 richest rappers in South Africa
Shamila Batohi Biography: Family, Salary, Qualifications, Contact Details and Latest News
A-Reece biography: age, girlfriend, songs, new album, cars, houses, net worth and pictures
Source: Briefly News