30 easy and tasty dinner ideas South Africa
What is for dinner? For most people, there is no other way of saying this; food is the love of their lives. In fact, some people love food so much that they travel around the world to experience other cultures' cuisines. However, these are tough economic times and we cannot all travel just so we can eat. Looking for dinner ideas South Africa? With the numerous local dishes, there is something mouth-watering that you can prepare at home for your loved ones, or order when you visit your favourite restaurant.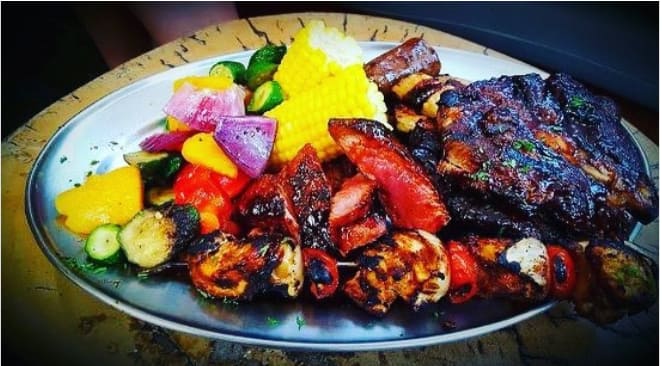 What do they eat in South Africa? South Africa is quite an interesting nation with a diverse culture. Our foods are a blend of the traditional meals as well as influences from other regions. Some of the foods here will surprise you simply because they are prepared from everyday ingredients, yet very sweet. In any case, feel free to try out these easy meals at home and make a lasting impression on your loved ones.
READ ALSO: The tastiest beef stew recipes
South African dinner ideas
What do you eat on a Friday night? If you want to do traditional black South African recipes or variation of them, then these foods should help you out. Sometimes, you just want easy dinner recipes and we have you covered.
1. South African yellow rice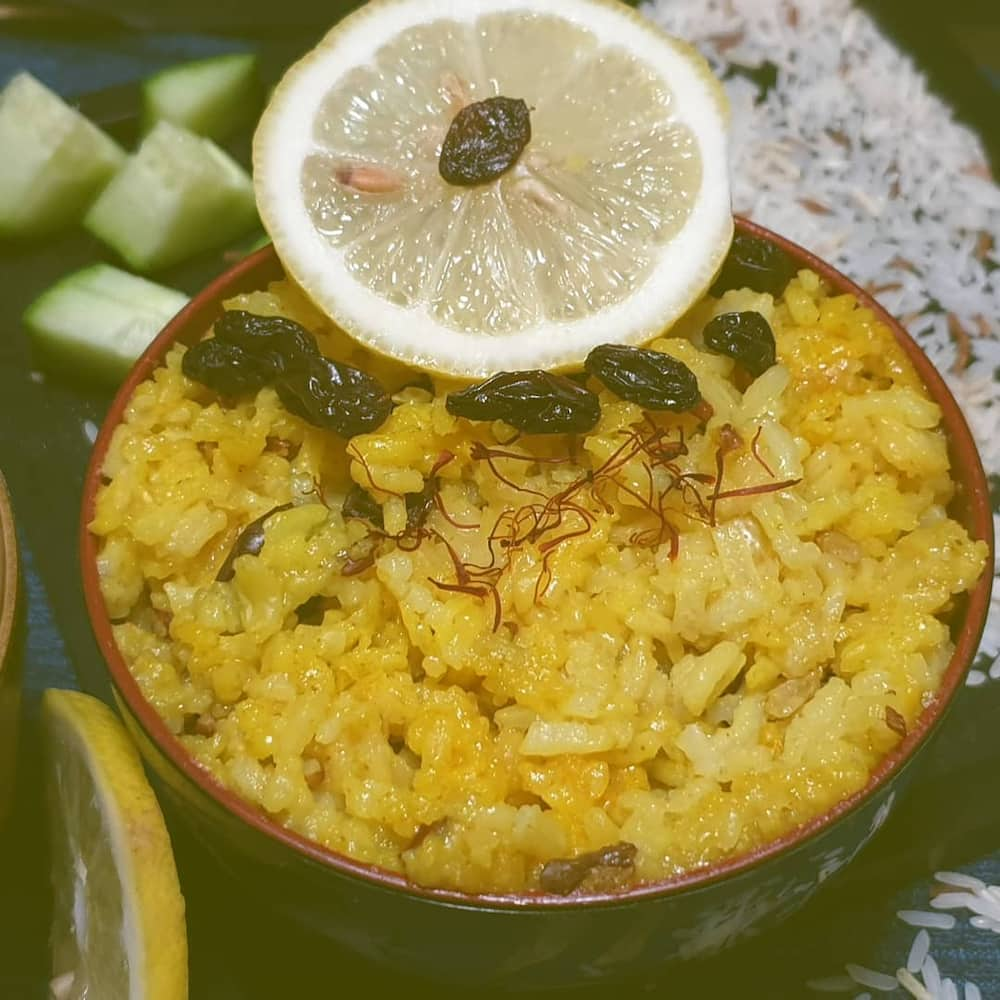 This is a simple meal that can be ready within 30 minutes and includes things like raisins and butter. Our traditional yellow rice is a perfect example of easy weekday meals South Africa. You can take this with any stew of your liking.
2. Tomato Bredie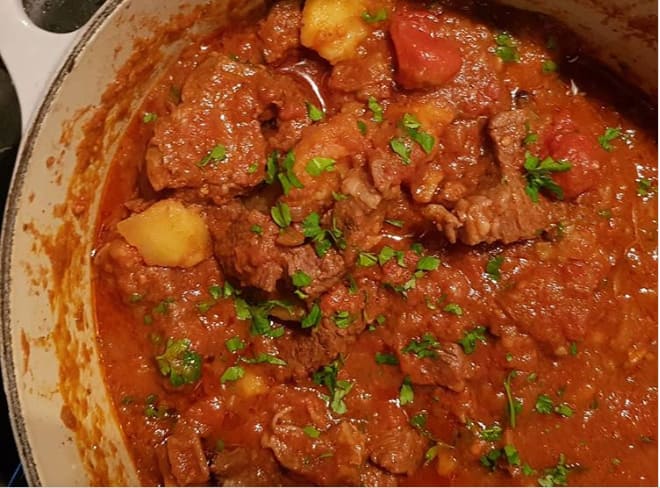 Tomato Bredie is normally made with seasonings like ginger and cloves. For instance, you can prepare tomato Bredie with pork or chicken.
3. Cow heel and spinach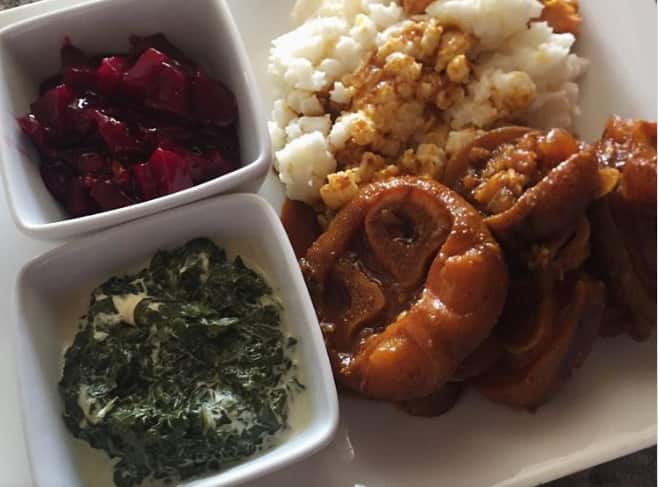 Did you know that you can take well cooked cow heel and spinach for dinner? If you do not like spinach, you can opt for any other vegetables together with rice or maize fl
4. Meat balls and pasta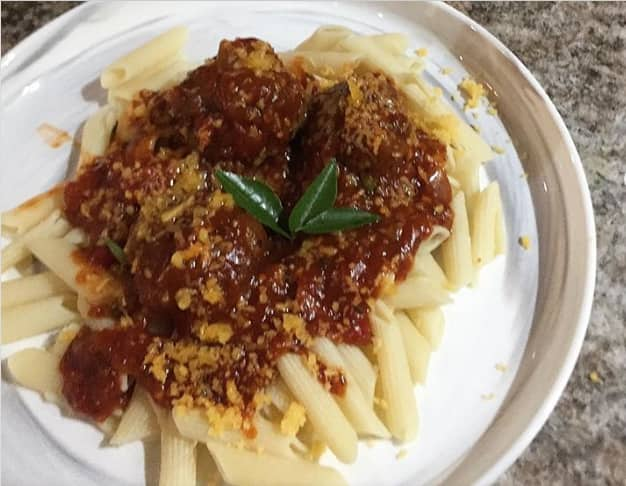 Simple, right? You will never go wrong with pasta and meatballs for dinner.
5. Dumplings and stew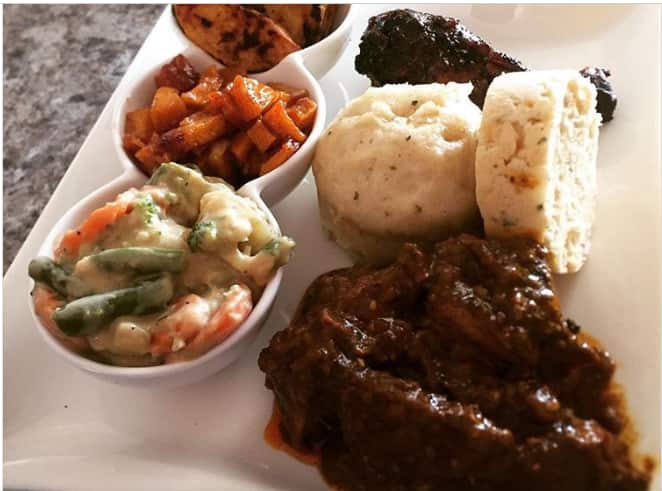 Dumplings go well with any stew of your choice. Just prepare the stew with your favourite ingredients then take with dumplings.
6. Curry beef soup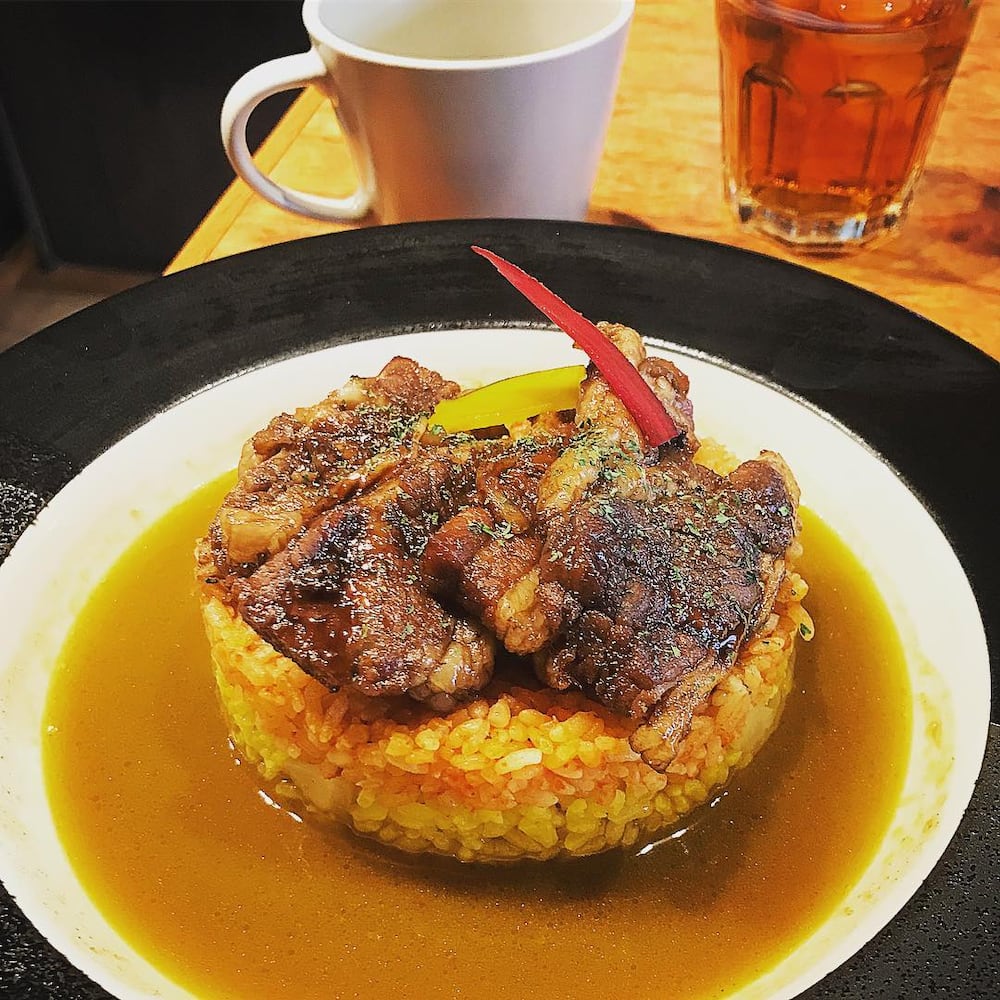 What should I eat tonight recipes? Originating from SA, this delicious curry beef soup is a blend of the local culture and some external influence. Preparing it can take you up to two hours depending on how you want to get creative.
7. South African Lamb Sosaties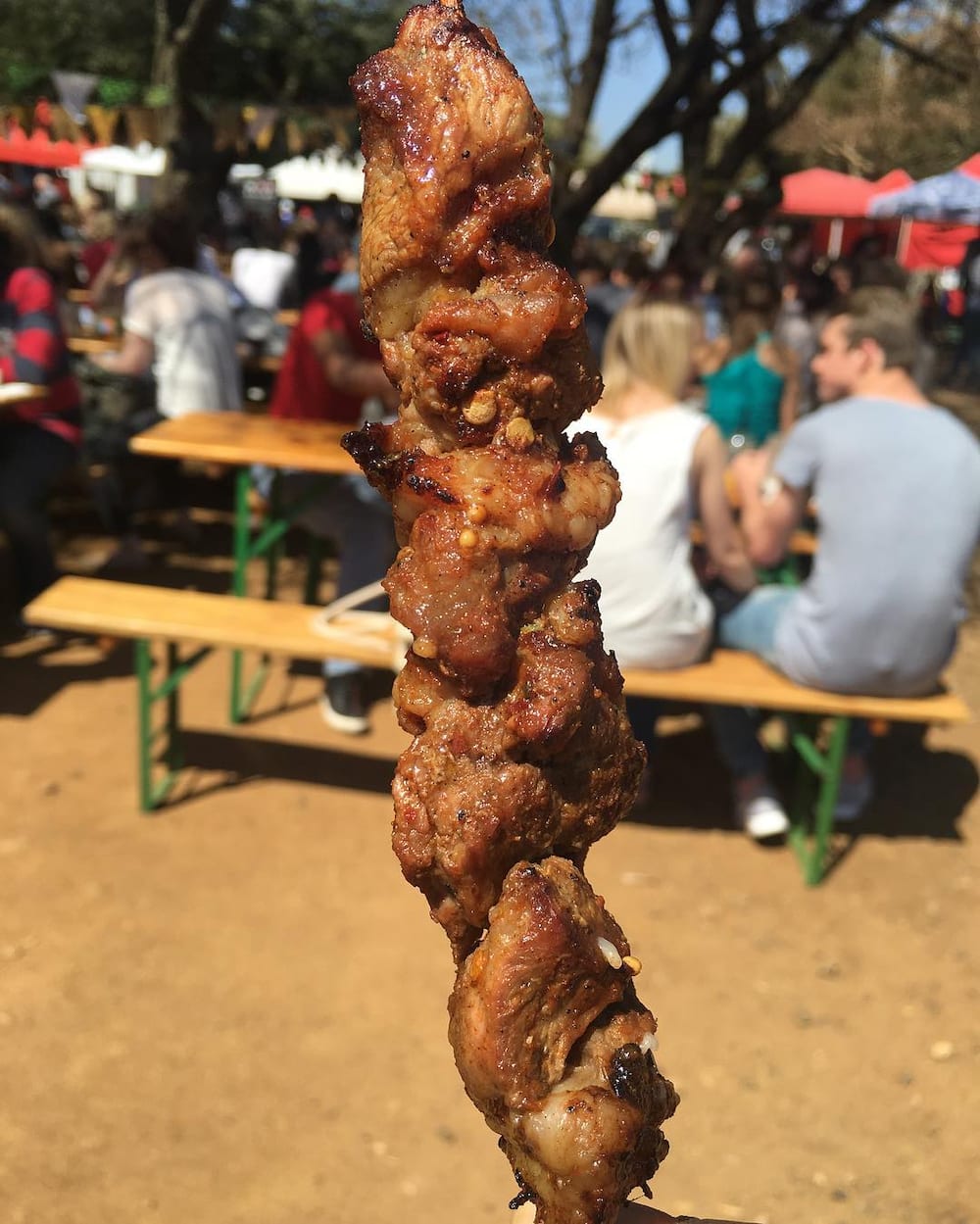 Also known simply as Sosaties, this skewered lamb meat recipe should get all of your taste buds screaming. On the plus side, you can also use this as a barbecue menu.
8. Cape Malay pickled fish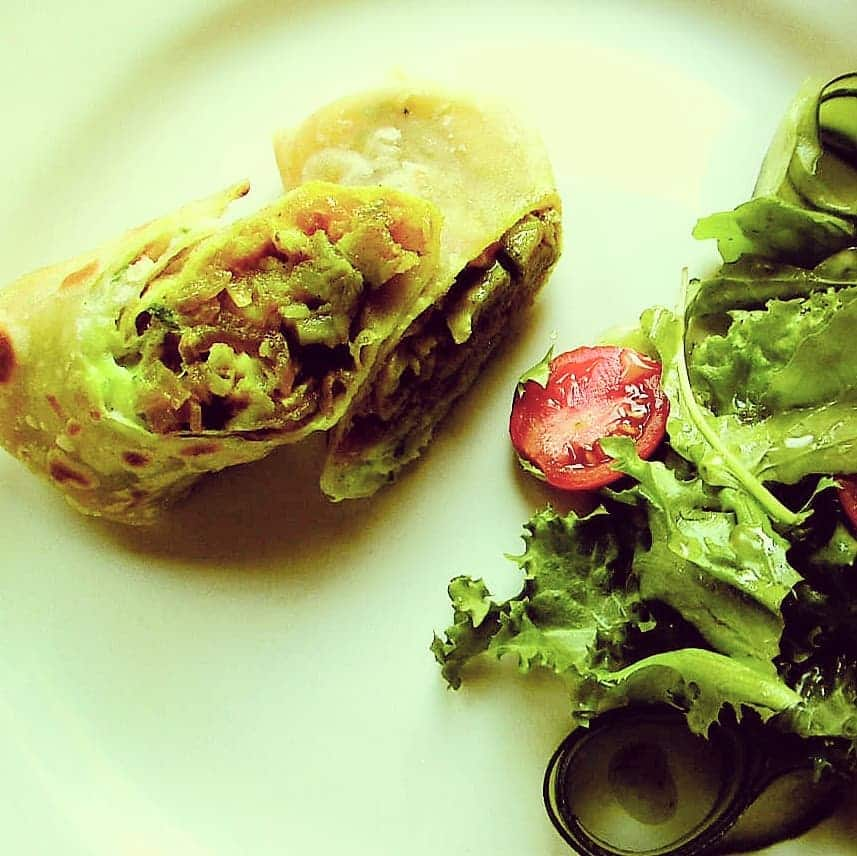 Cape Malay pickled fish is a traditional South African delicacy that is mostly prepared around Easter. Mostly, the locals have it with either buns or bread.
9. South African pumpkin soup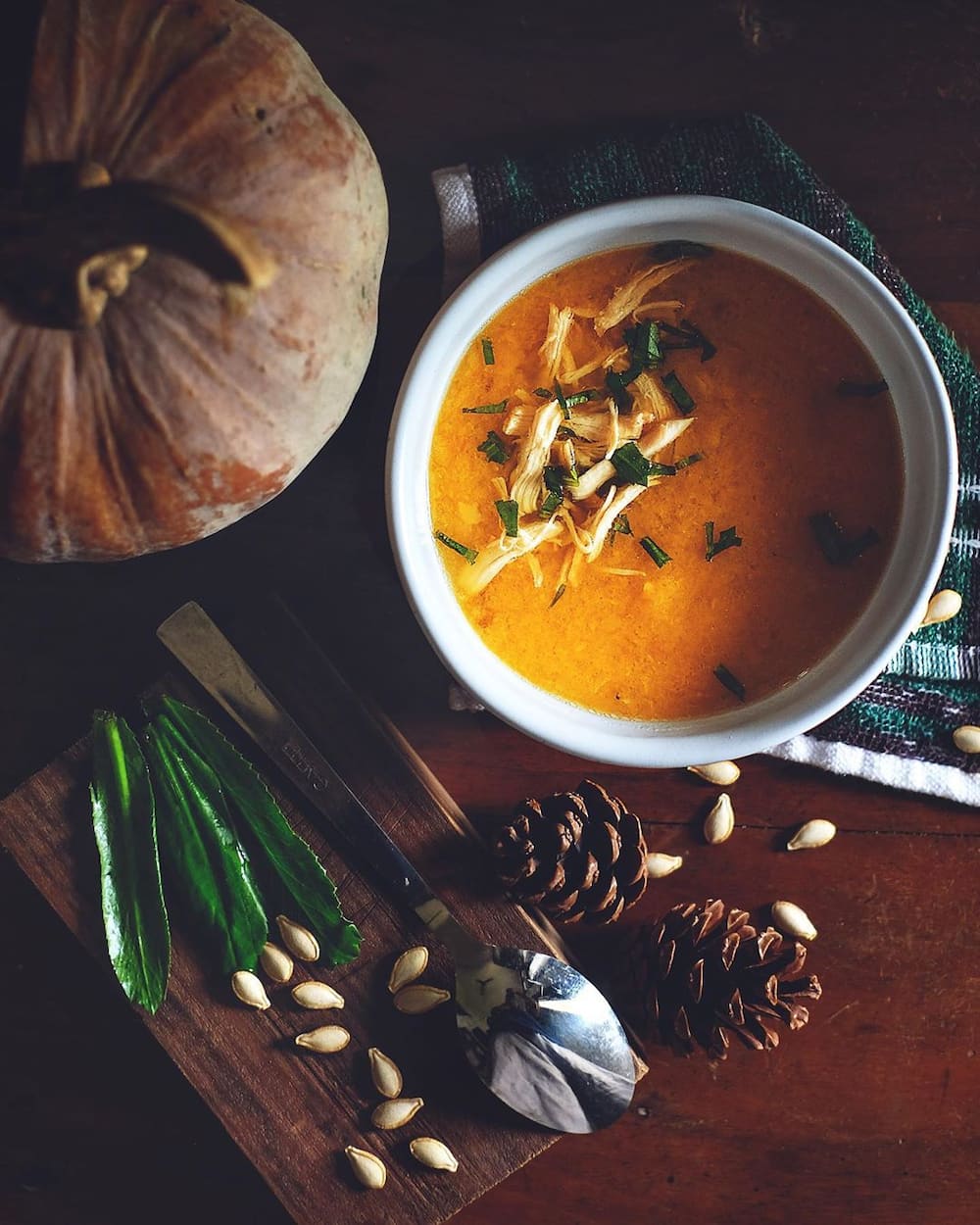 Smooth, delicious, and dairy-free are the three descriptions that pop into your mind once you taste this pumpkin soup. Made with both banana and pumpkin, this is a great dinner idea for the winter, and is easy among the easy South African food recipes you prepare by yourself at home.
10. Bobotie meatloaf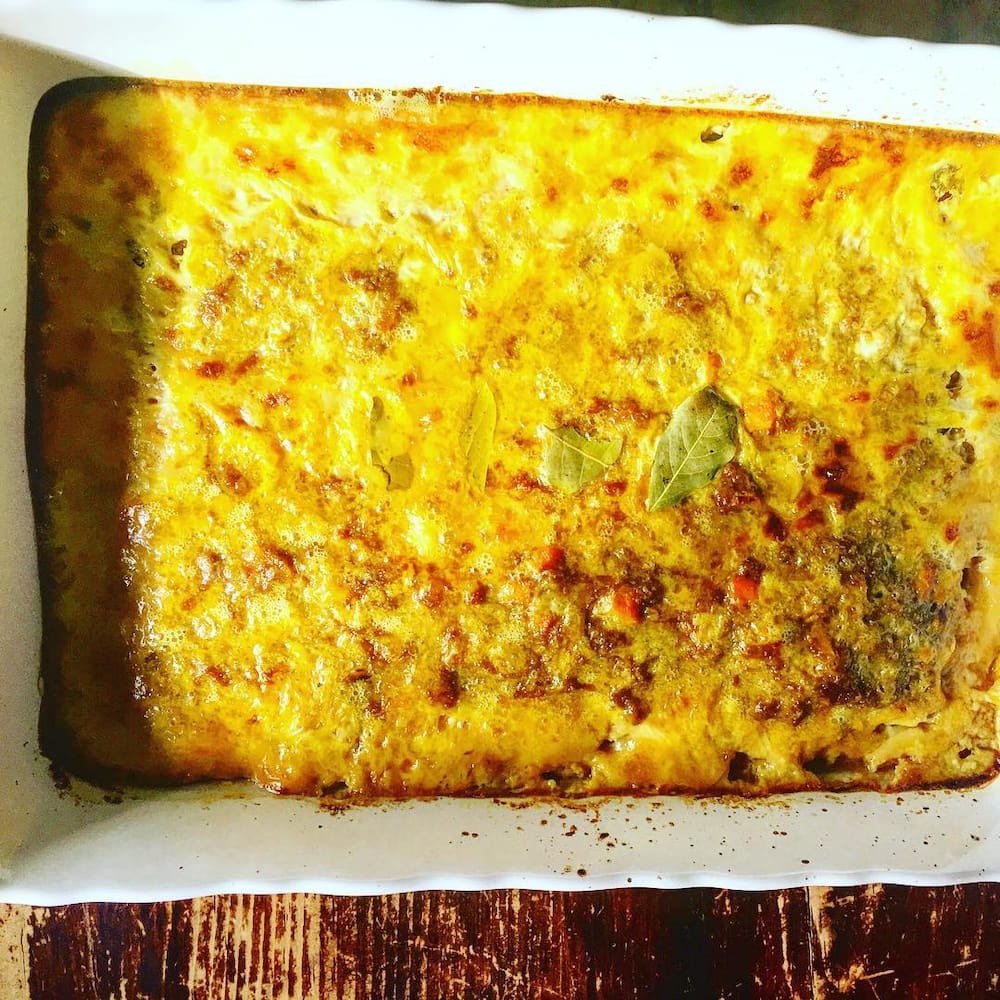 This is not the good old meatloaf. Instead, it has additions like raisins, almonds as well as curry for more taste. If you want more sugar, go ahead and add fruit chutney.
11. Chakalaka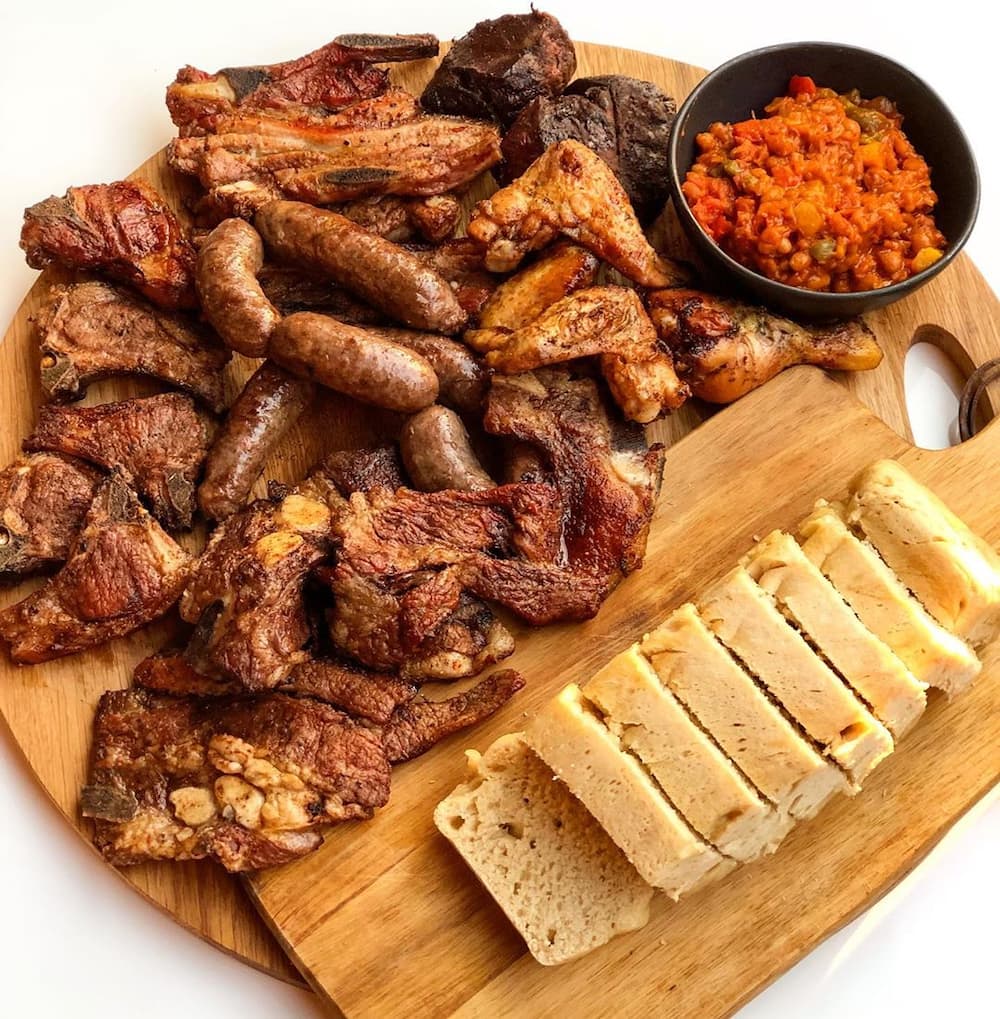 What should I make for dinner tonight? This vegetarian relish is mostly enjoyed with things like bread and curries. It is believed to have originated from Johannesburg, invented by mineworkers.
12. Potjiekos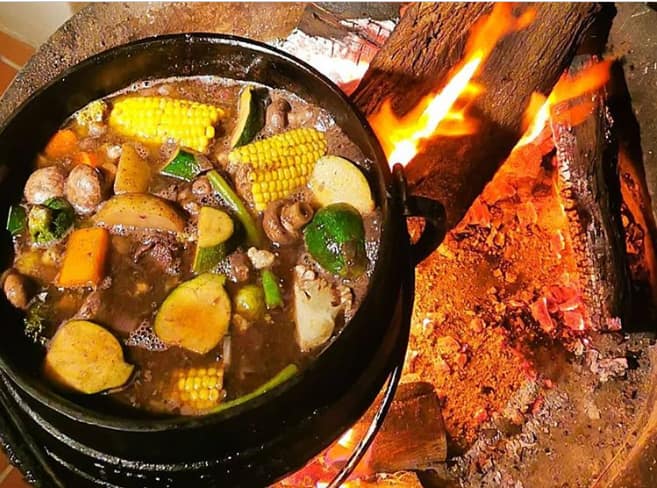 This mouth-watering meal, literally implying small pot food, is mostly prepared outdoors in a small cast iron pot by South Africans. Its main ingredients include meat and vegetables.
13. Bunny chow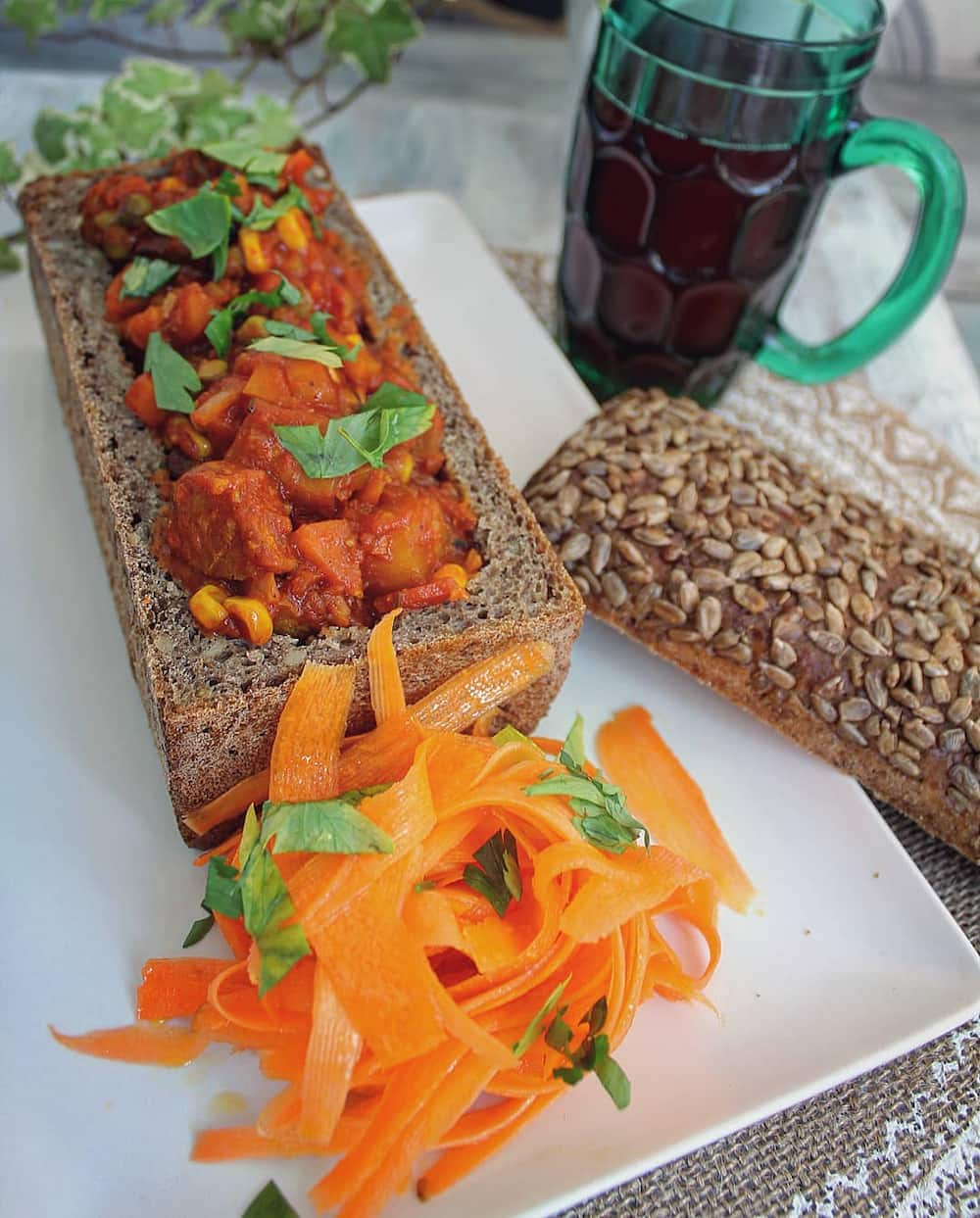 This South African fast food is a perfect example of dinner ideas South Africa for anyone wanting a quick fix. It consists of curry inside a hollow bread, and is among the simple yet creative ideas for supper.
14. Biltong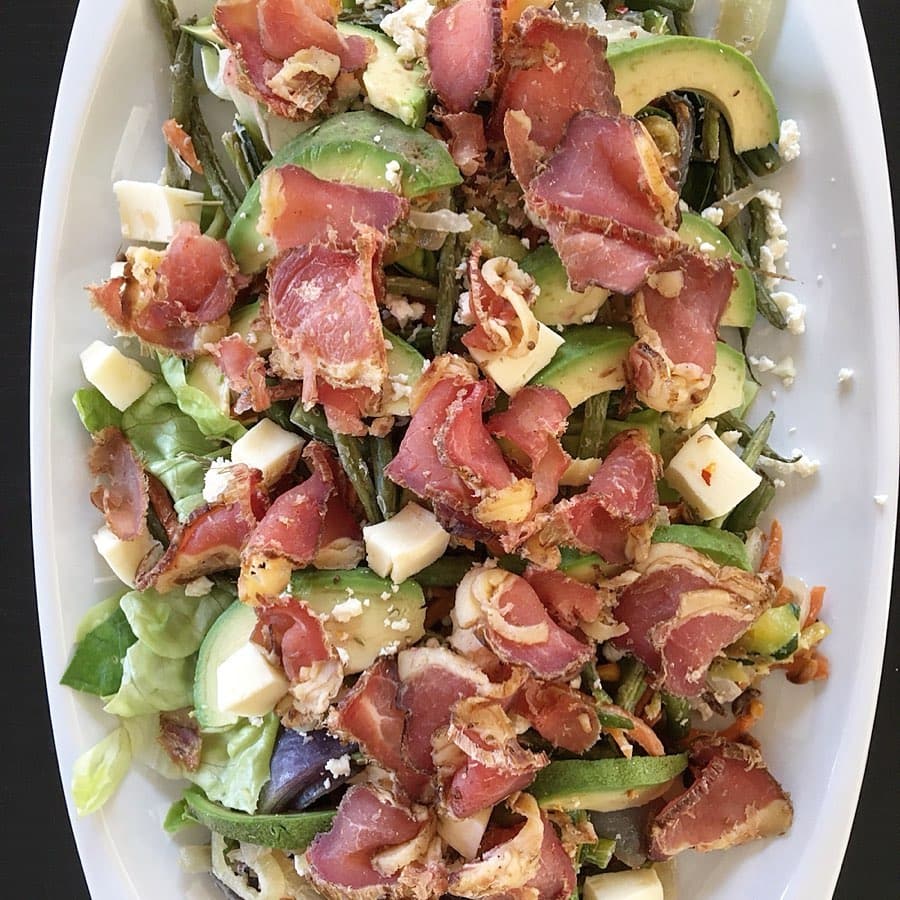 Ever taken dried meat? Bitlong is a form of dried curried meat that is not unique to South Africa. You can use beef or game meat to make the meal. To further enhance the taste, you can mix it with salad like the one shown above.
15. Boerewors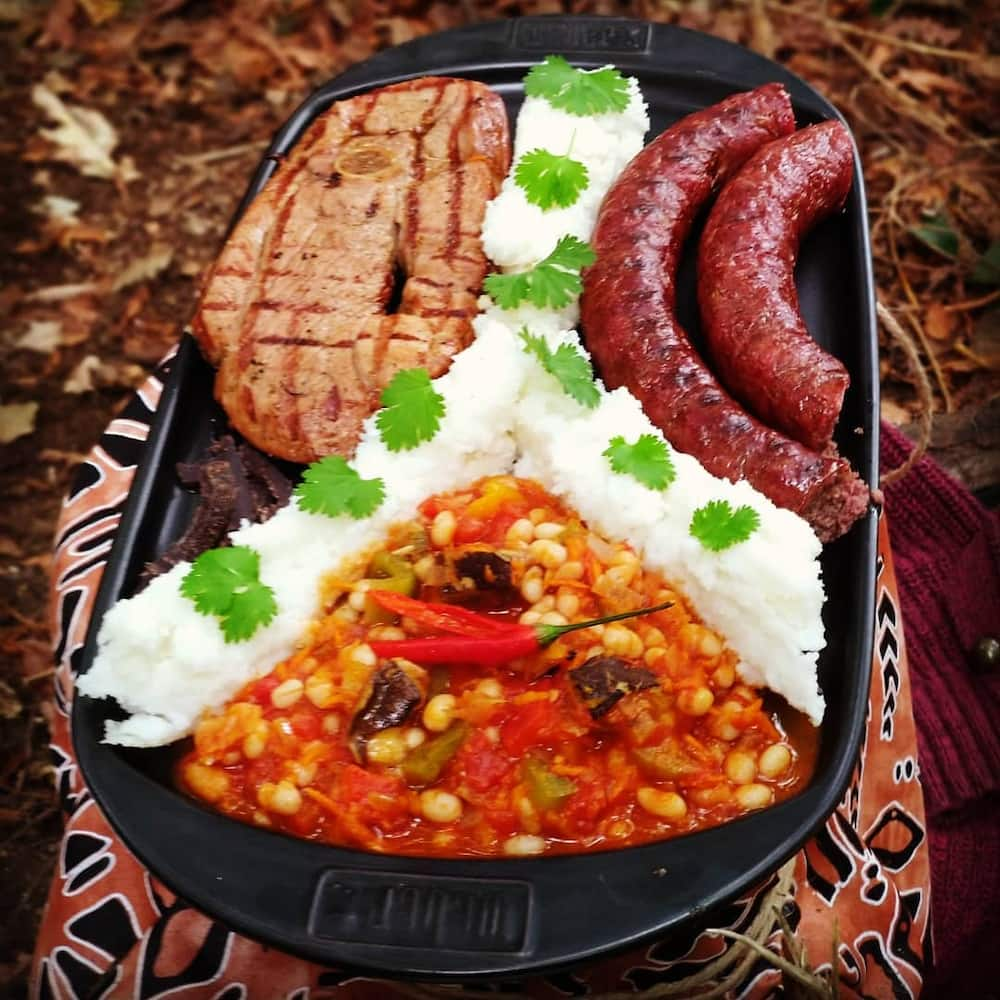 This is a kind of sausage that includes roughly minced meat. The meat can be beef, pork, or lamb, and may include spices such as pepper, curry, or whatever you want.
16. Samp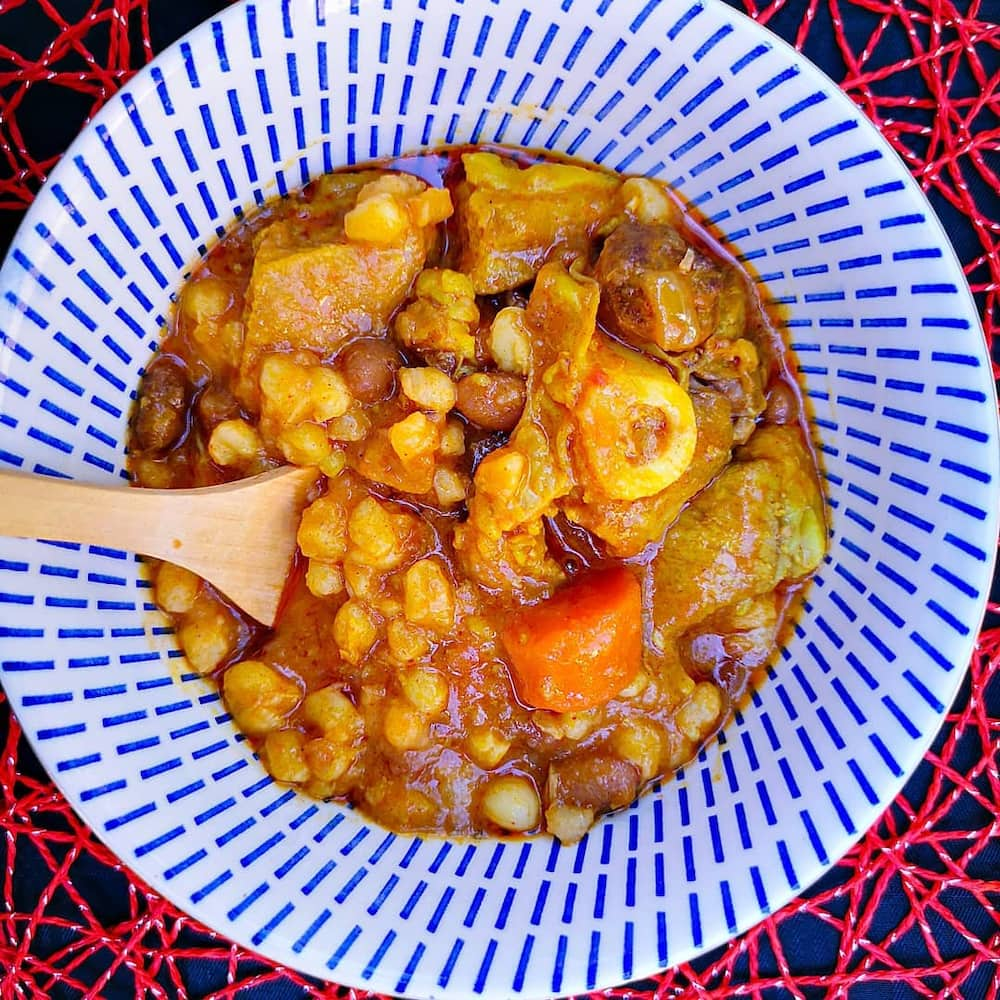 This meal involves fine corn kernels although not as fine as other corn-based foods in SA. Aside from South Africa, this meal is also popular in Zambia.
17. Gatsby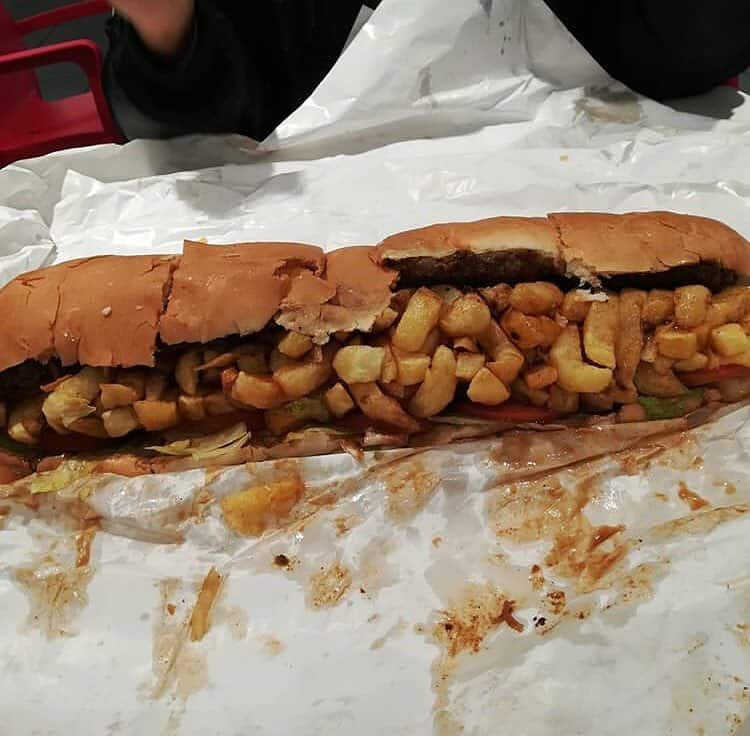 If you have ever had a submarine sandwich, then you have an idea of what a Gatsby is. Measuring a foot long, Gatsby is sliced into four parts. Order in and enjoy this if you are looking for easy dinner recipes for two or more people.
18. Frikkadel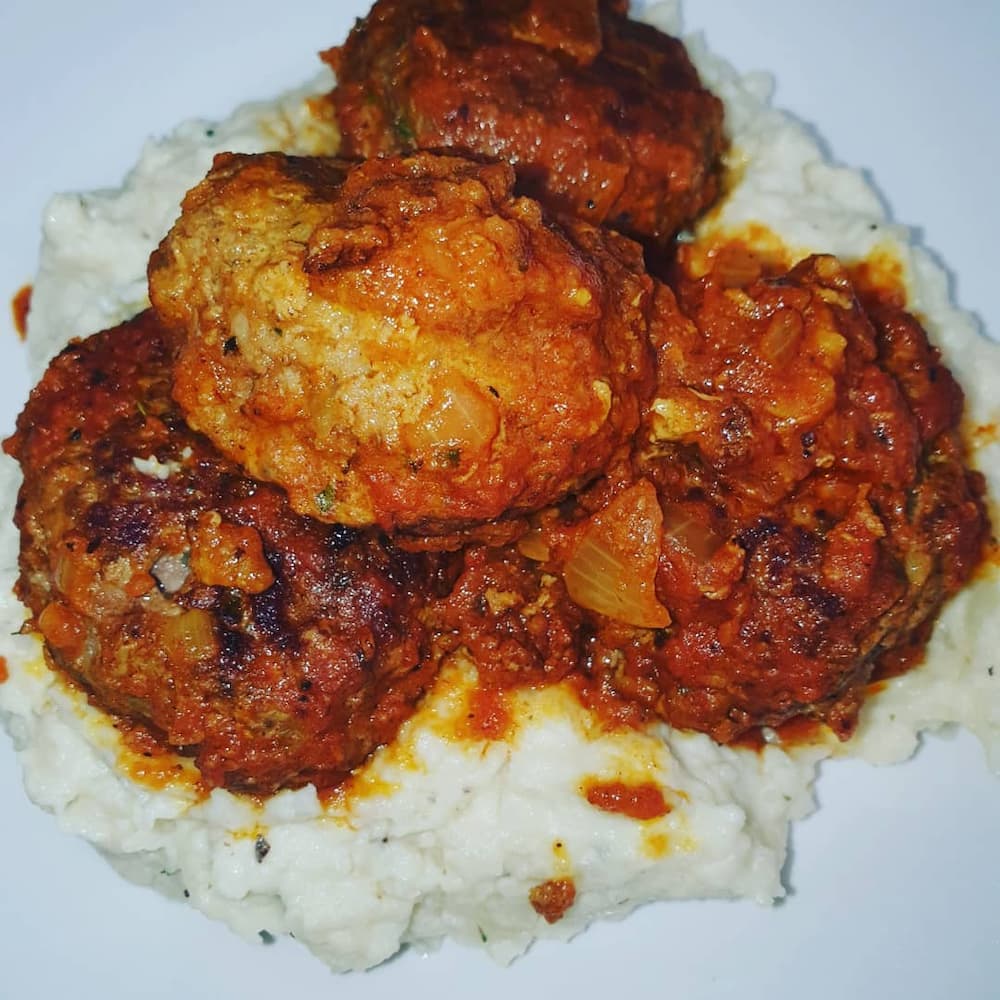 This is a traditional Afrikaans meal that is largely baked bread. Sometimes, it can be prepared to include deep fried meatballs and other spices such as onions and vinegar.
19. Fish and chips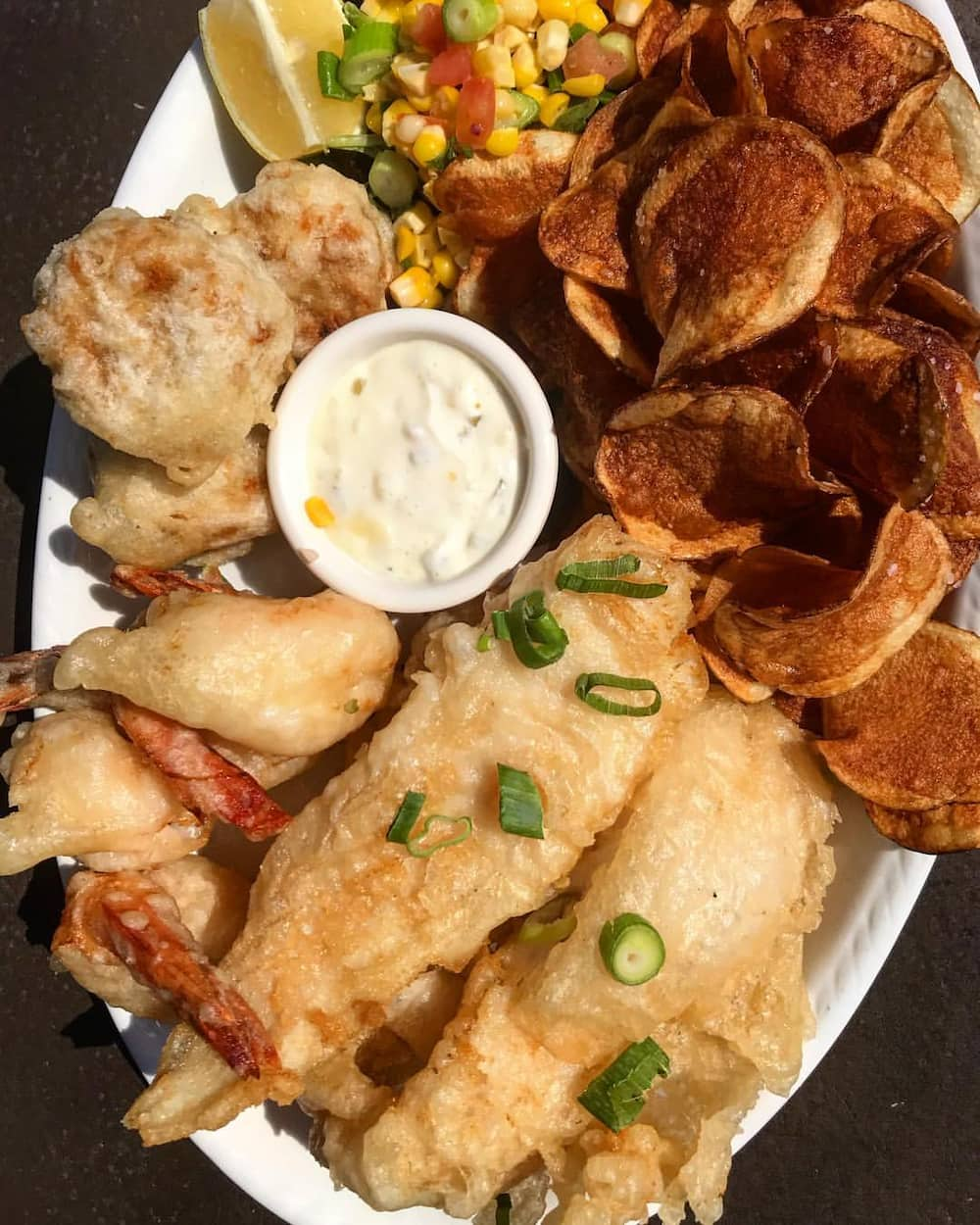 This meal is popular in SA but it has English origins. It consists, unsurprisingly, of fried fish and chips. It is one of the earliest form of fusion cuisine, that is, foods that originate from different regions. You can decide to make your homemade chips and fish according to your preference.
20. Skilpadjies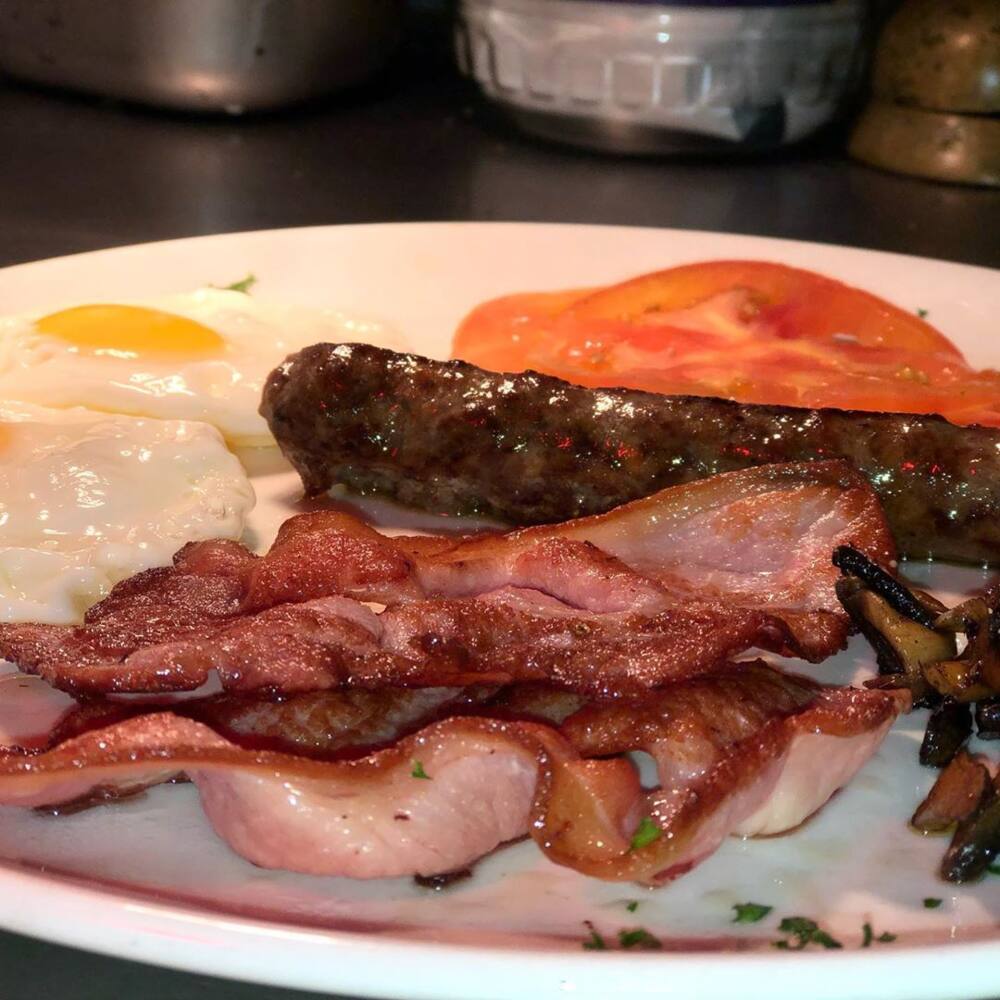 Also called pofadder, vlermuise, or muise, this traditional meal is basically liver with a wrapping of netvet. Netvet is the membrane that is around the kidneys and is known for being extremely fatty. You can have this for dinner together with eggs or any other accompaniment of your choice.
21. Hertzoggie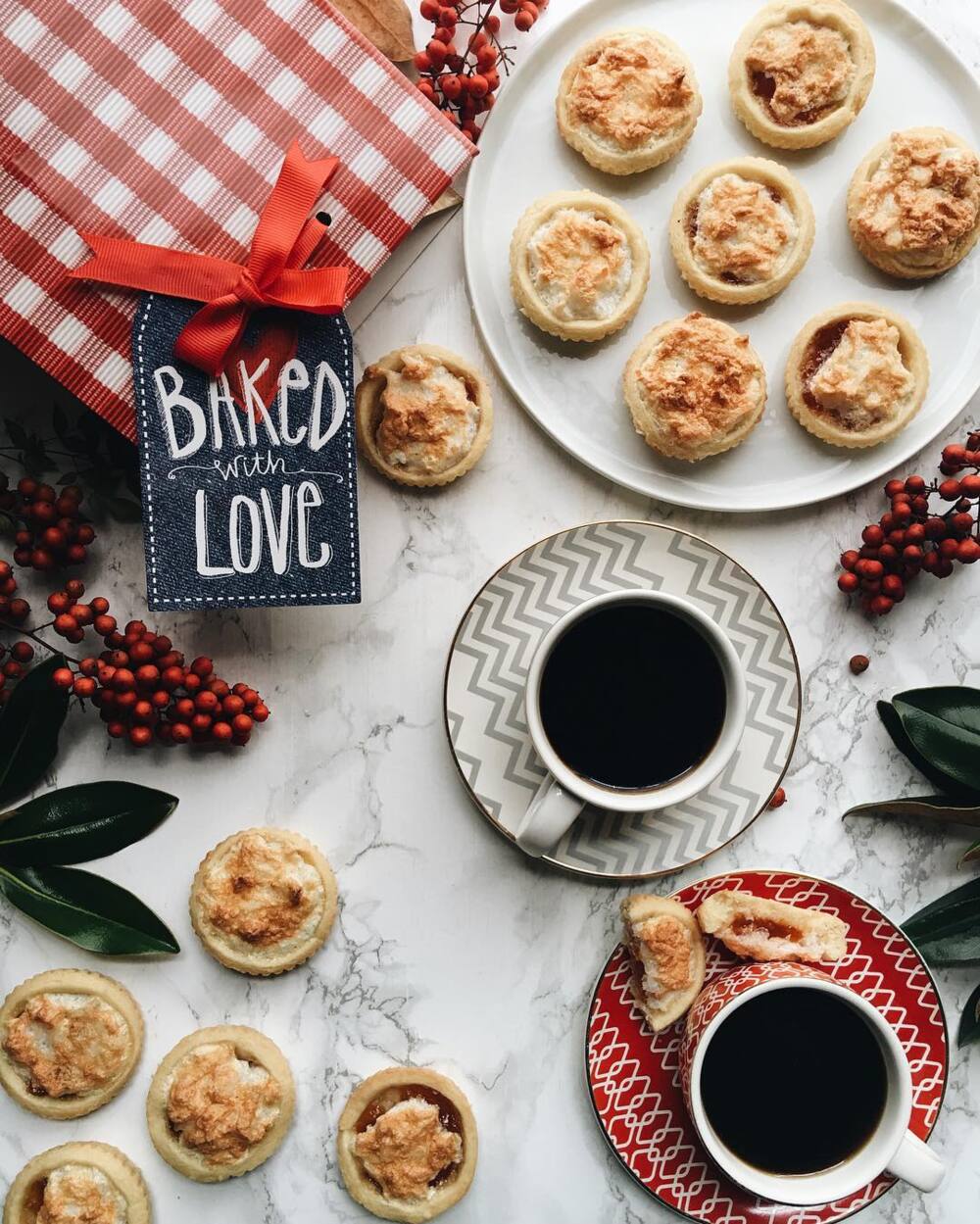 Looking for something very light for dinner? This is a snack idea that is basically a jam-filled cookie or tartlet. It also has a topping that is mostly coconut flavored, and iis mostly taken with English tea in SA.
22. Mielie-bread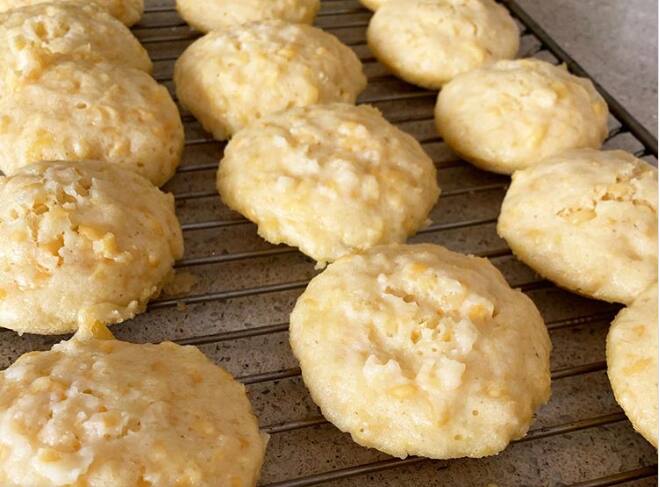 This maize flour is used to prepare a meal by simply adding the flour in boiling water. It is not that dissimilar to American grits and Italian polenta. You can take this with tea or vegetable or stew.
23. Umngqusho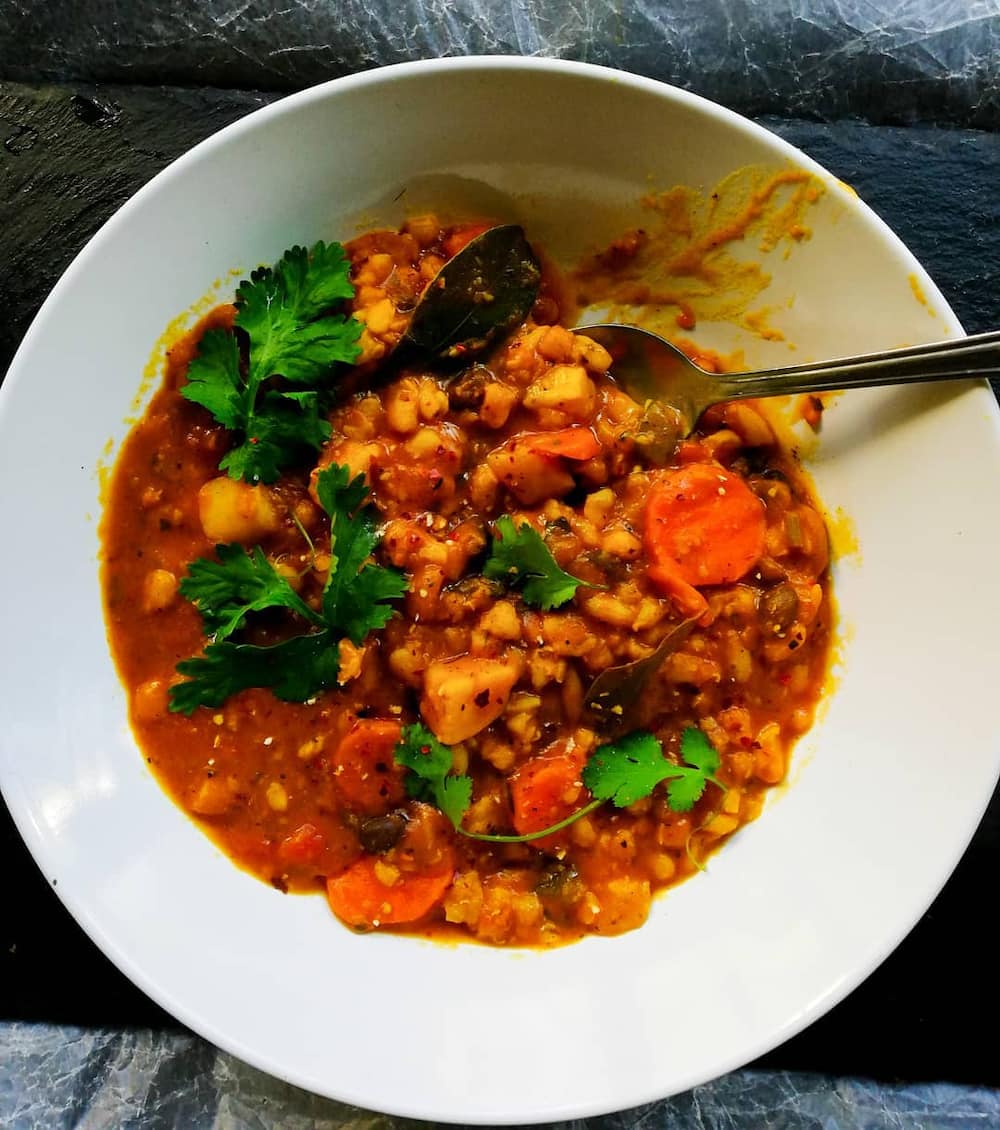 This dish has a number of variations. However, its ingredients in all variations include things like peas, beans, onions, butter, sugar beans, and others. You can play around as you see fit to come up with a delicious meal.
24. Chicken feet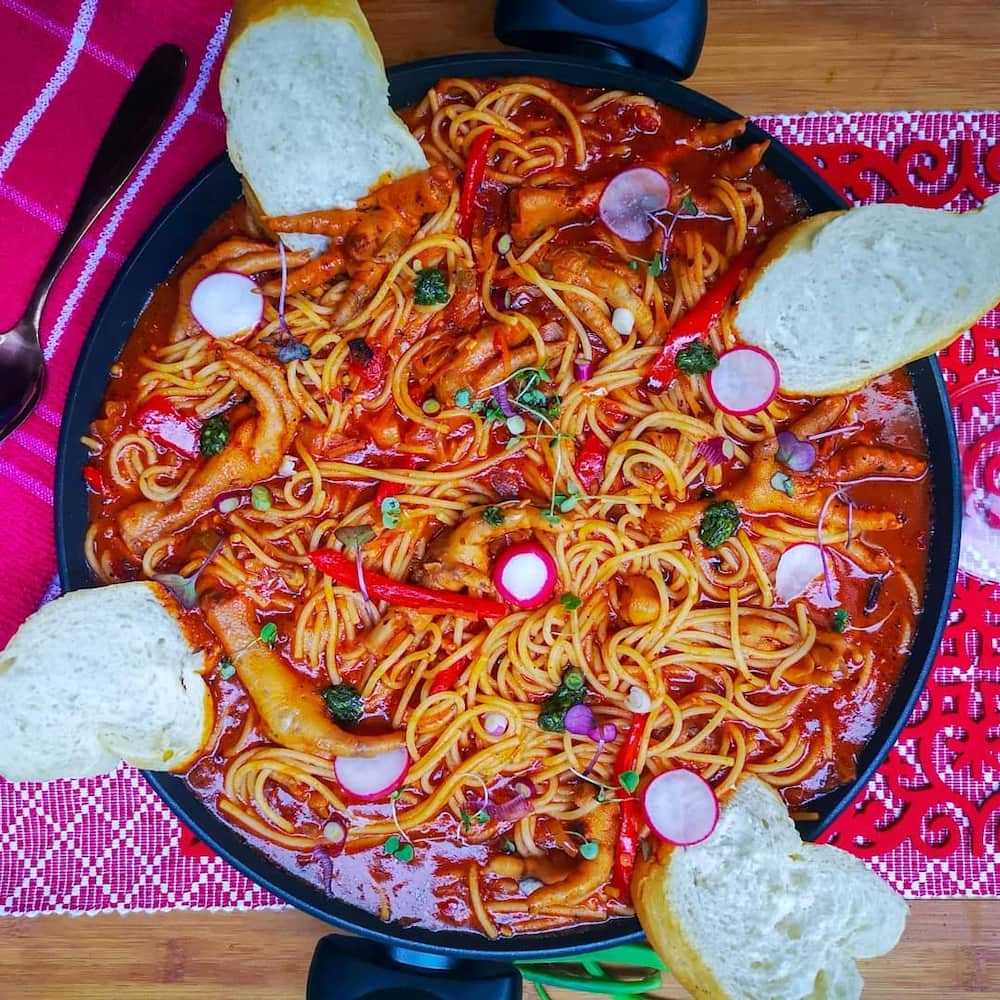 There is not much explanation to make here. Just grab a pair of chicken legs and make them into a stew of whatever you want. Go for the slightly meatier feet for the perfect chicken recipes South Africa.
25. Oxtail and rice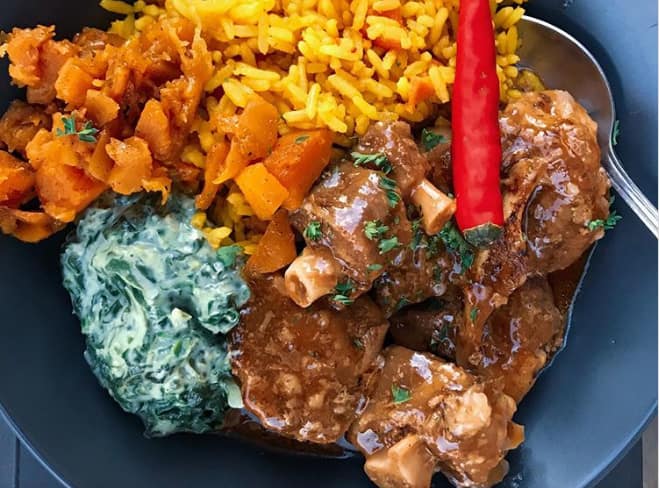 Doesn't it make you salivate? Please try this at home and you will go to bed a happy person
26. Assorted chicken parts with bread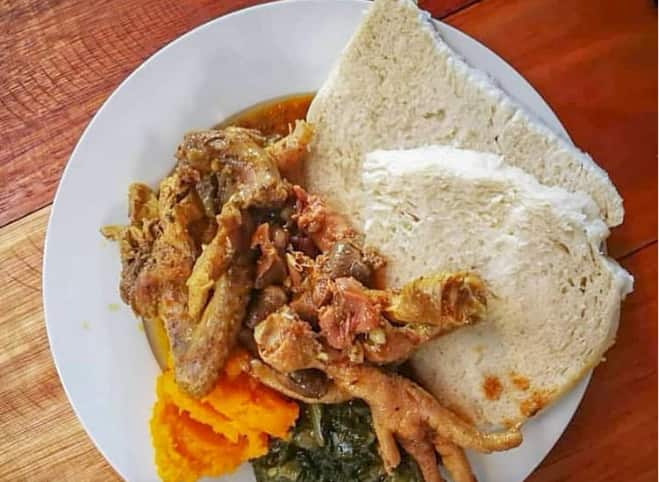 Looking for easy South African food recipes? Chicken and bread never disappoints, and is one of the cheap dinner ideas South Africa that is enjoyable. Get affordable assorted chicken parts and make a tasty stew to be taken with bread.
27. Chicken giblets stew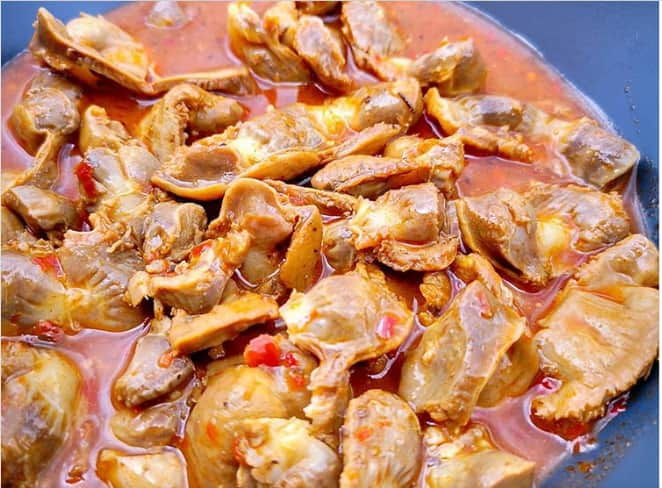 Well, chicken giblets can be fried with various spices to make a tasty stew that can be taken with rice or any other food.
28. Bobotie
Taking a slice of Bobotie with rice and salad is one of the easy recipes for dinner that will not disappoint you and your guests.
29. Lamb stew and steamed bread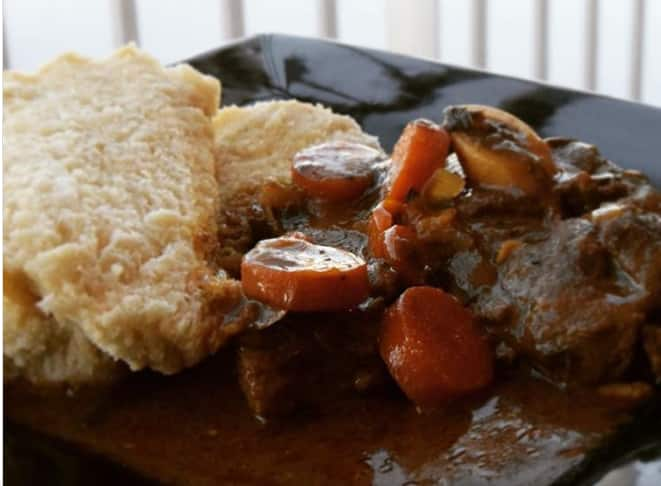 Steaming your bread and taking it with lamb stew is one of the most delicious supper ideas.
30. Goat meat, cabbage, and dombolo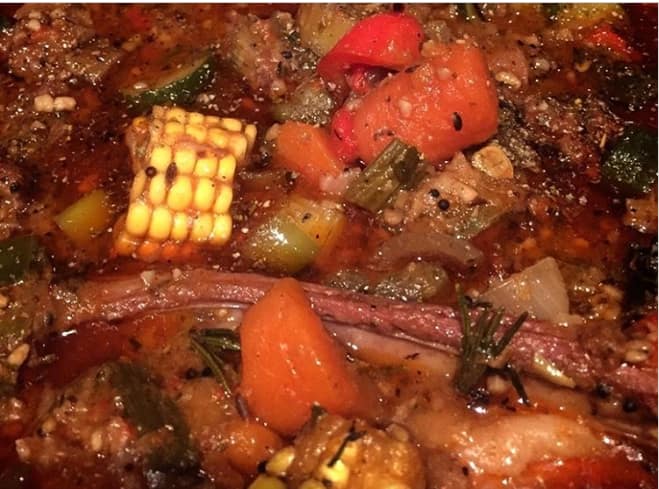 This is one of the easy dinner recipes South Africa that you should try. Surely, after taking this combination, you will sleep peacefully because your stomach will be filled with delicacies.
READ ALSO: The tastiest milk tart recipe ever!
These are just some examples of the most delicious, well-known, and easy dinner ideas South Africa. These are pure meals, but you can enjoy snacks and desserts after the main feast. With these, you could even come up with a weekly meal plan South Africa if stuck while looking for easy food recipes.
READ ALSO:
10 best winter vegetables South Africa to grow in winter
7 days South African diet plan to lose weight fast
Zulu traditional food with pictures
Tswana culture, people, food, language, traditions, ceremony, dance and traditional attire
Banting food list: A guide to the right food to eat while on a banting diet
Source: Briefly News