Masechaba Lekalake is a South African actor, presenter, and television producer. The Zambian born celebrity is widely known for the top shows she has presented such as Into Africa, Weekend Live, hosting "One Day Leader" (twice) on SABC1, and Afro Showbiz. Lekalake is also the owner as well as the CEO of Masechaba Media. Indeed, there is more to this celebrity than her good looks and her fashionable hairstyles. Therefore, read on to find out details that will make you appreciate the woman that she has become.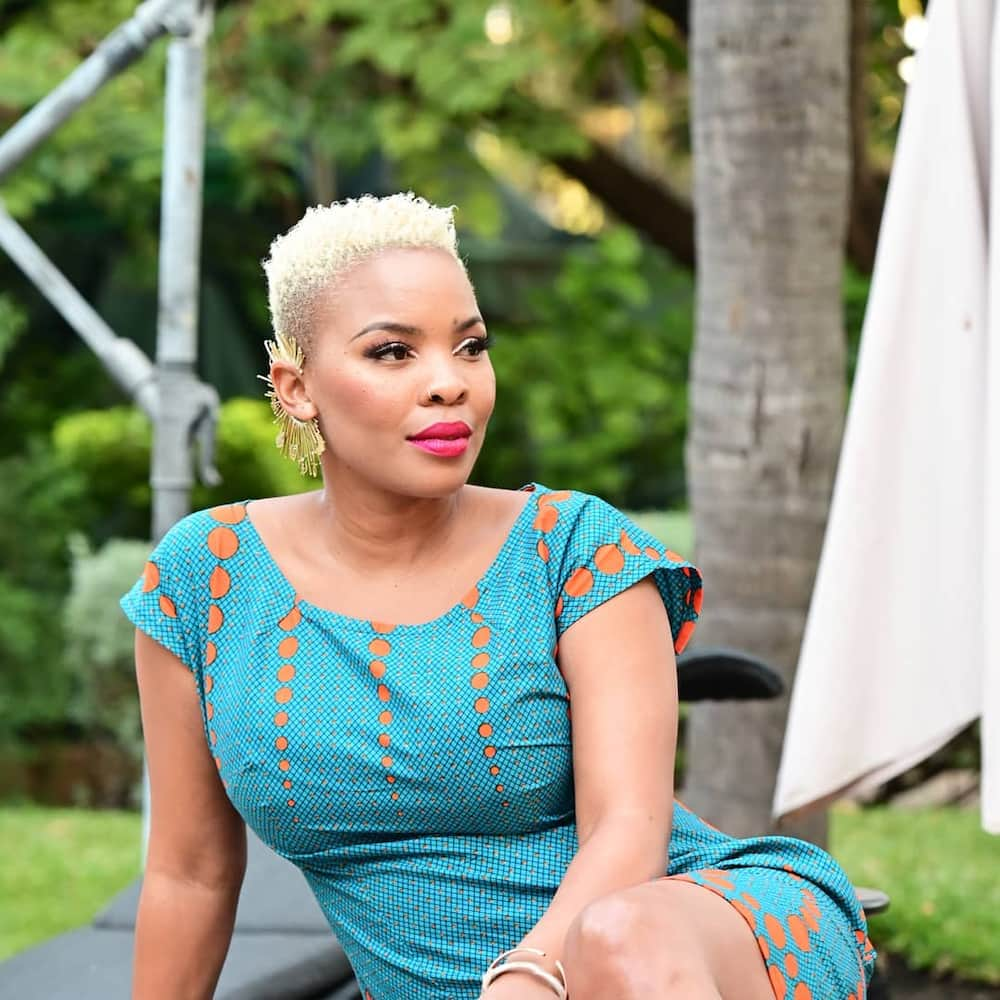 Despite her relatively humble and turbulent start in life, Masechaba Lekalake has managed to maintain and achieve her passion in the media industry. For her struggles and determination, she has received several nominations for different awards. Her life story will definitely motivate you. So, who is Masechaba Ndlovu?
READ ALSO: Mcebisi Jonas biography: age, wife, family, education, qualification, book, and contact details
Masechaba Lekalake biography
How old is Masechaba Lekalake? You will agree that the media personality has maintained herself well over the years, and she even looks younger than she actually is. Although not much is known about Masechaba Lekalake parents apart from the fact that they were Soweto-born revolutionaries, we are aware that she has a younger sister (five years younger). This detailed Masechaba Lekalake biography will give you a better understanding of where she has come from.
Masechaba Lekalake profile summary
Name: Masechaba Lekalake
Date of birth: 10th of September, 1983
Place of birth: Lusaka, Zambia
Masechaba Ndlovu age: Will be turning 36 years old later in 2019
Nationality: South African although she was born in Zambia
Height: 5 feet 5 inches (1.65 meters)
Relationship status: Divorced twice
Masechaba Ndlovu Instagram: @masechabandlovu
Facebook: @Masechaba Ndlovu
Masechaba Ndlovu Twitter: @MasechabaNdlovu
Masechaba Lekalake net worth: $1.65 million
Occupation: Actor, presenter, and television producer
Famous for: Her TV shows
Masechaba Lekalake early life and education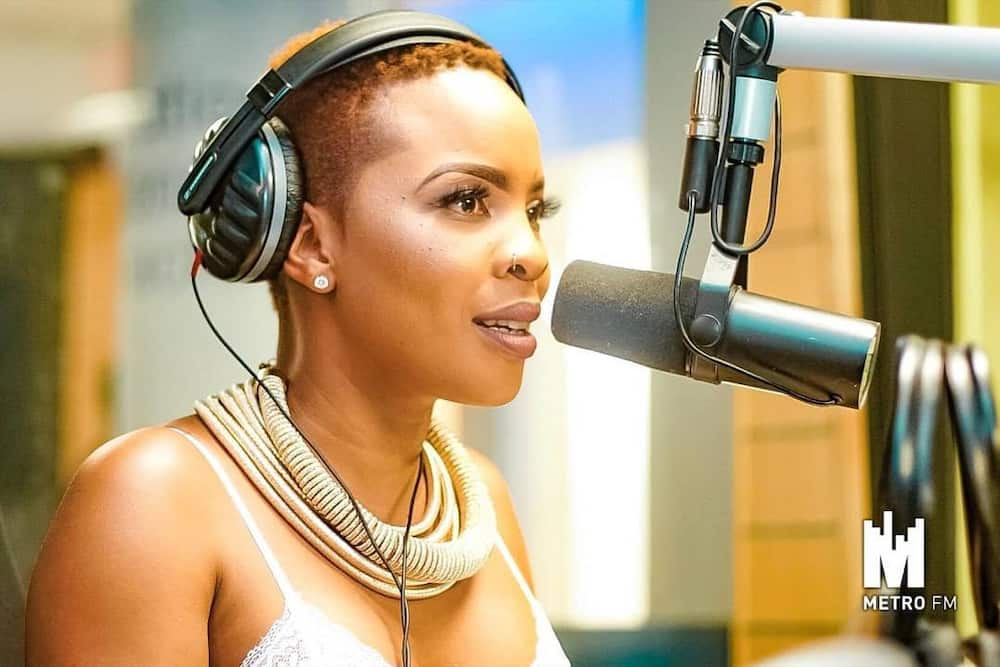 Ms. Lekalake grew up in Zambia until she was 5 years old. She also spent a few months in Zimbabwe and another few months with her grandmother at the time when her parents were undergoing military training in the then Soviet Union. When she was 6 years old, she went to the United States to join her parents. She schooled in California, Oakland for 7 years. Even at a tender age, she displayed a liking for media, evidenced by the children's short stories that she wrote and published in local kid's magazines in the United States.
In late 1995, Masechaba returned to South Africa where she finished her high school studies in 2000. She later on joined higher institutions to pursue her media dream by studying journalism, video broadcasting, and public relations.
Masechaba Lekalake career
After school, she got the opportunity to work with Urban Brew Studios until 2006 where she was the co-host of the show "Into Africa" together with Hlomla Dandala. She resigned and became a freelance writer and story-liner.
Aside from all these, Masechaba managed to get a role as a supporting actor in the famous TV soapie, Generations. After that supporting role, she landed a leading role in the show "Backstage" in 2003. This was also the period where she hosted a wrestling show called WWP before joining SABC1 on the show "Reliable Slamdown." She also made some appearances on Friday Night Live on SABC1.
Her bigger breaks came in 2006 after pioneering "Afro Showbiz" on SABC. After that, things just started flowing in a better direction for her, and she became the face and host of the 2007 Old Mutual Vukani Fashion Awards. She also hosted the African Pride Awards in 2007. In 2007 and 2008, Mrs. Ndlovu was the host of the SABC Africa On-screen film festival. Earlier this year, she became the new host of 'The Big Secret" on BET Africa.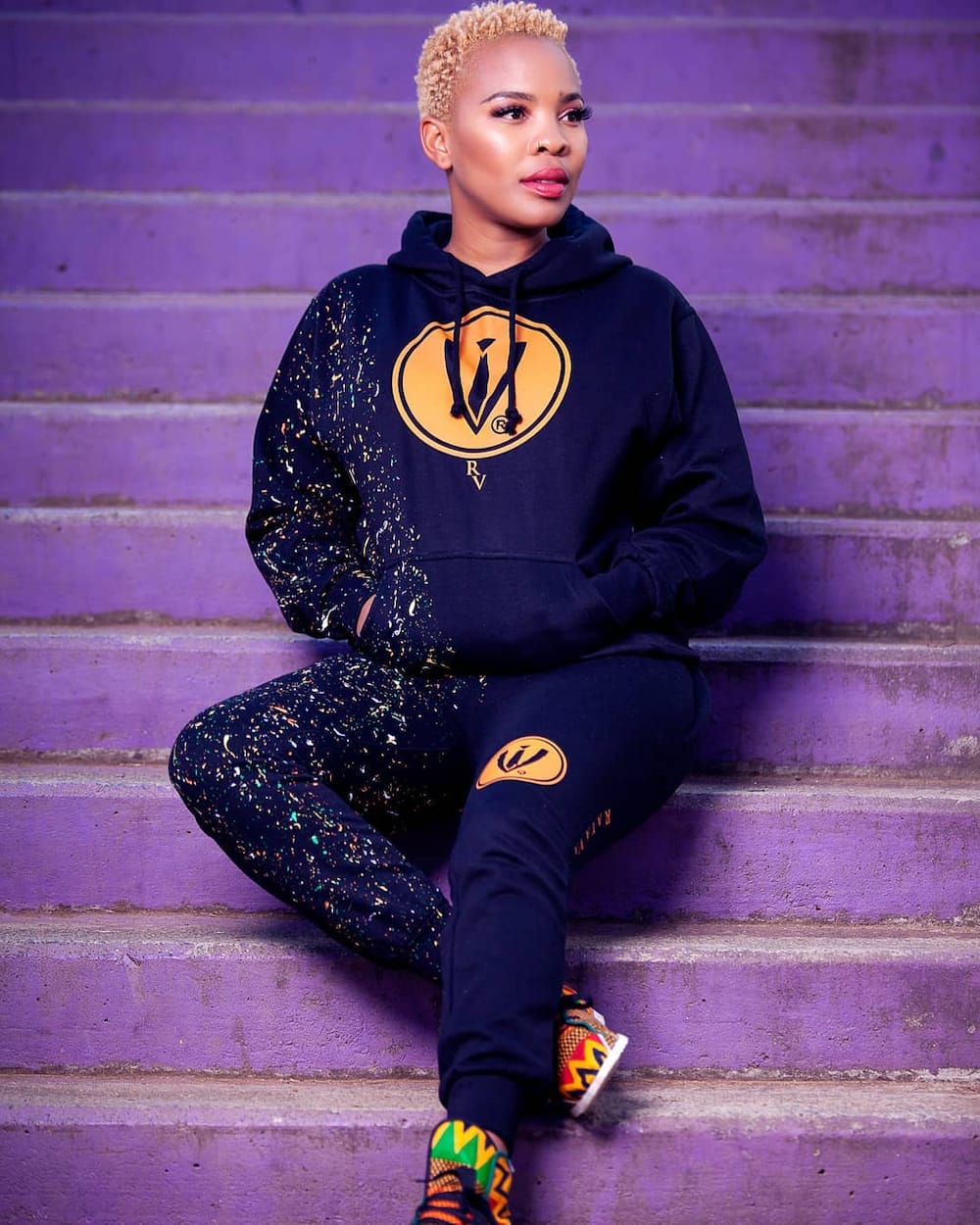 Masechaba Lekalake net worth
From the above roles, Masechaba has managed to amass considerable wealth. As of 2018, she had a net worth of about $1.65 million. Apparently, each show made her anywhere between $10,000 and $15,000.
Masechaba Lekalake husband
Masechaba has been married twice now and has been divorced the same number of times. The name of Masechaba Ndlovu first husband is Mfundo Ntsibande, a businessperson. After that, she managed to find love again, and there was Masechaba Lekalake wedding on November 20th, 2015, to Vusi Ndlovu. Sadly, even after changing her name from Lekalake to Masetshaba Ndlovu, the second marriage failed as well with the two calling it quits in early 2018. Will there be Masechaba Ndlovu husband number 3 any time soon? No one knows so far.
Masechaba Lekalake kids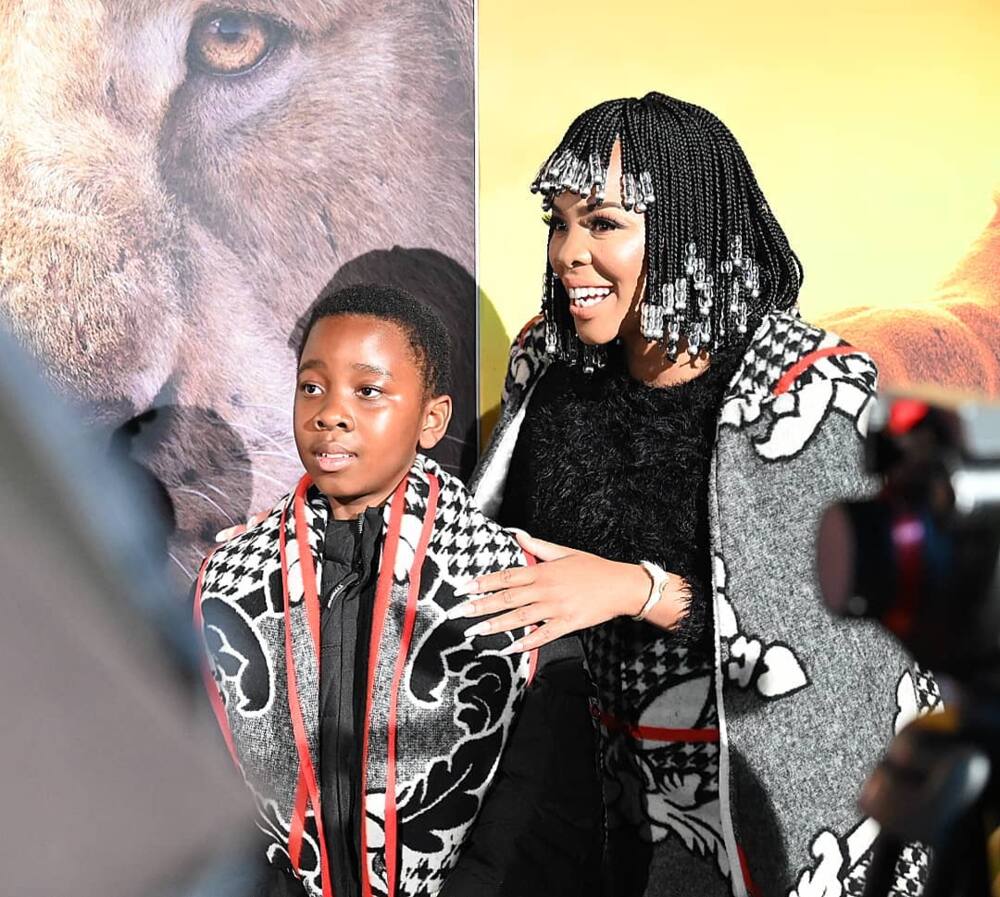 Masachabe currently has two kids. Masechaba Ndlovu child from her first marriage is Lungelo, while the second one is King Itumeleng whom she had from Vusi.
Masechaba Lekalake hairstyles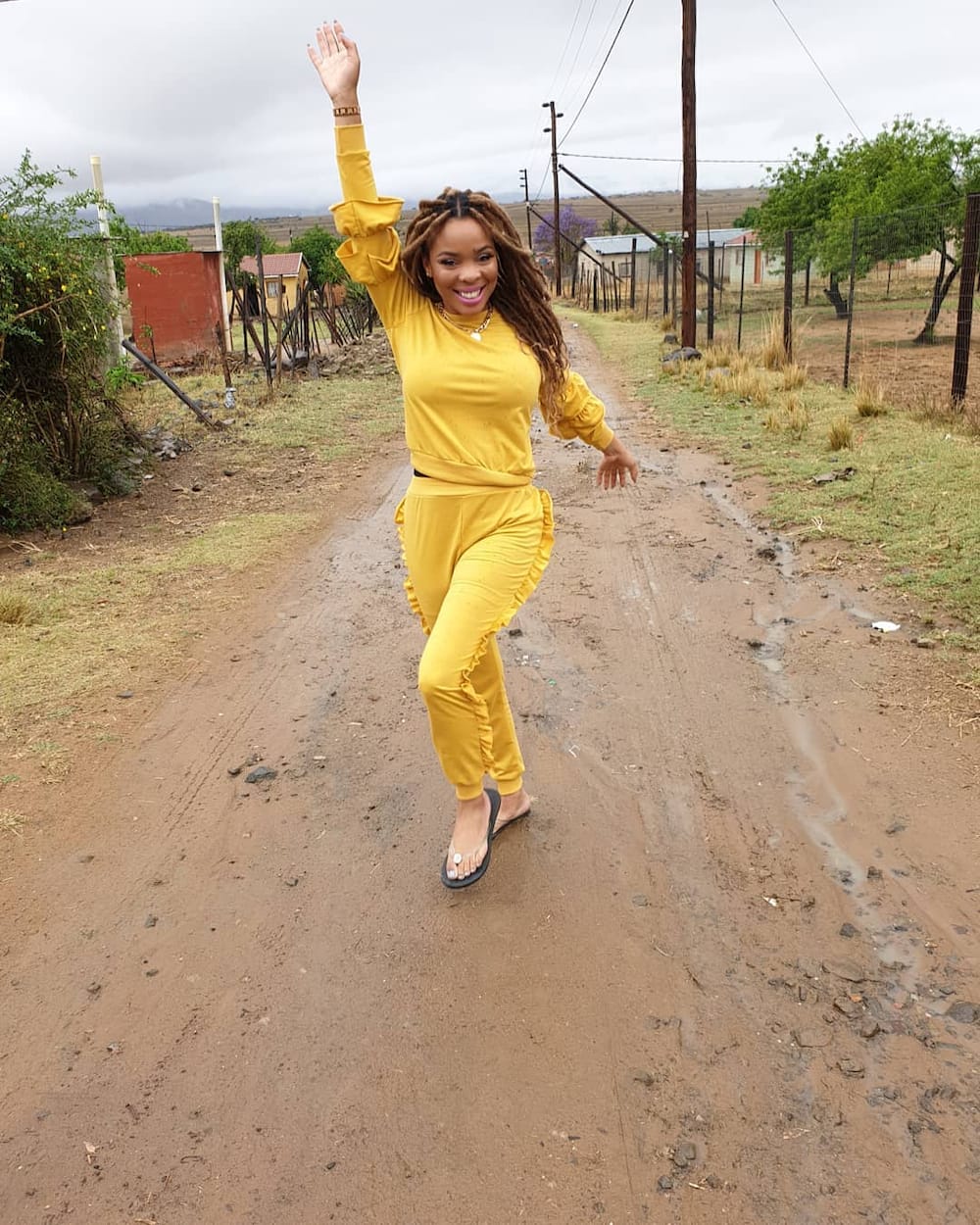 It is safe to safe that the TV personality's hairstylist knows the craft. Going through the Masechaba Lekale Instagram, you can see the several haircuts she has rocked in the past and still looked smashing. She looks amazing even in styles some would consider manly. She is always confident, and that makes her rock any hairstyle.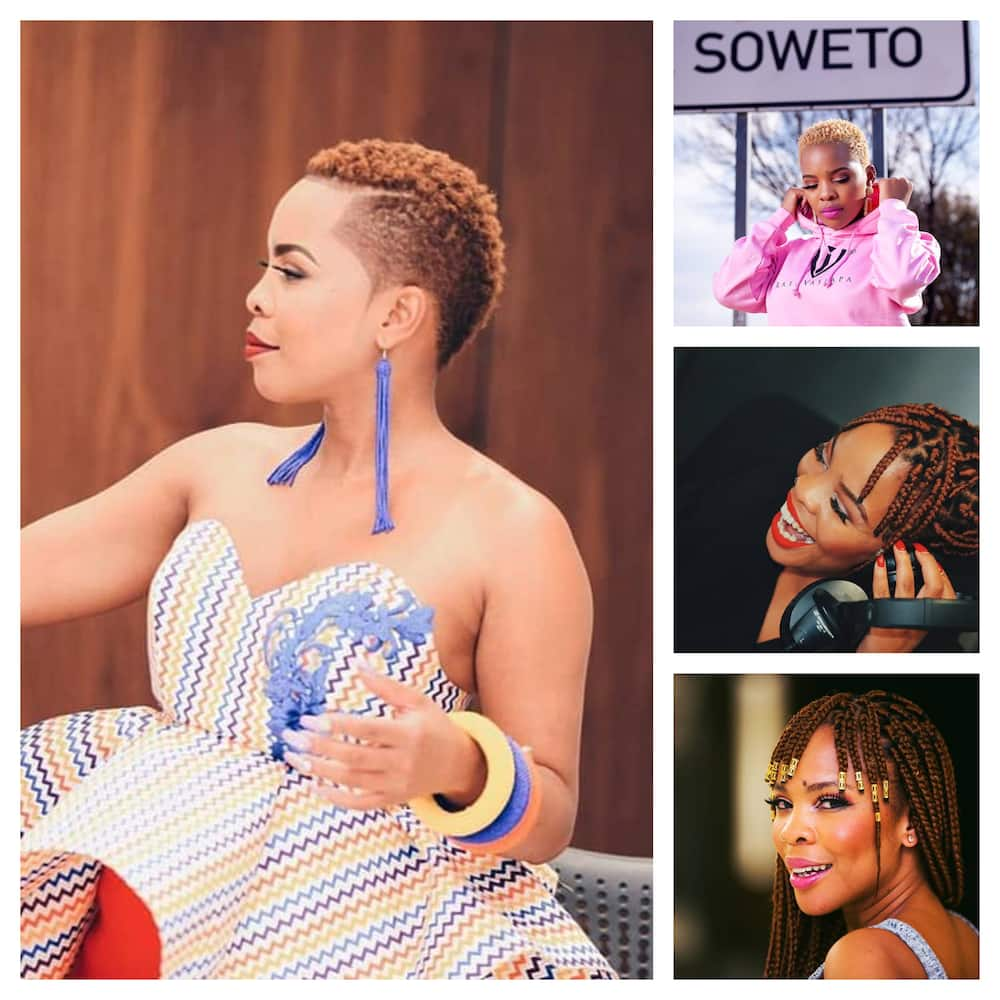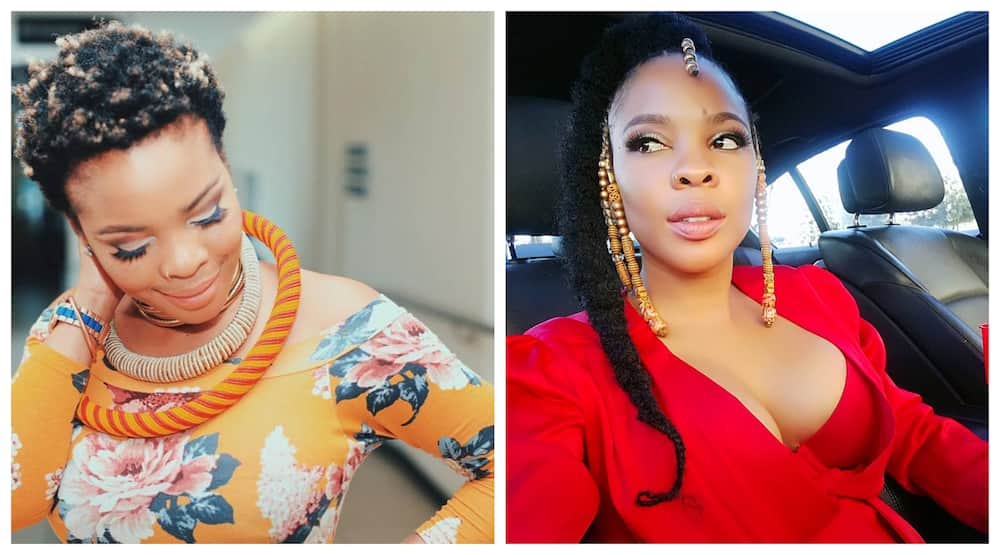 Masechaba Lekalake awards
She has no major awards, although she was nominated for various awards. Here are Masechaba Lekalake nominations:
Golden Horn Award for Best TV Presenter (2017 and 2015)
Golden Horn Award for Best Talk Show Host (2018 and 2015)
Golden Horn Award for Best Presenter in an International Show (2015)
Masechaba Lekalake TV appearances
Her appearances include the following:
Backstage - Season 1
I Love South Africa - Season 1 and 2
Generations - Season 1
Eksê Zwakala - Season 1 and 2
The South African Film and Television Awards - Season 11
The Big Debate - Season 6 and 7
Snitch - Season 1
The Big Secret - Season 2
One Day Leader - Season 1 and 2
Zaziwa - Season 4
Red Cake - Not the Cooking Show - Season 2
Masechaba Lekalake news
The biggest news about the personality is that she has found love again. Nothing seems to bring her down for long. In other latest news, the TV queen will be the guest host on SAfm radio's SAfm Focal Point that is starring from August 1st till 31st. Make sure to tune in and get to find out for yourself what happens in this great upcoming show.
READ ALSO: Johnny Clegg biography: age, son, wife, family, songs, illness and death
Ms. Lekalake has been giving us entertaining shows and drama such as that explosive Babes Wodumo interview last year. After all that, Masechaba Lekalake does not seem to be putting any foot on the brake pedal yet, which is why we love and adore her. Evidently, she does not settle for anything less than what she believes in, which is why she works hard to succeed. We wish her all the best in life and a lot of love.
READ ALSO
Markus Jooste biography: Son, wife, girlfriend, family, house, net worth and latest news
Nafiz Modack biography: age, wife, mother, family, bodyguards, cars, house, and net worth
Christo Wiese biography: age, daughter, son, wife, book, companies, house and net worth
Lee Ann Liebenberg biography: age, husband, parents, wedding photos, Miss South Africa and Instagram
Dan Patlansky biography: age, sister, wife, guitar, songs, and albums