20 box braids hairstyles for men
Today, men have the opportunity to try out box braids as they are no longer limited to shaving their heads clean. Interestingly, there are multiple amazing box braids styles to choose from, ranging from long to short, jumbo, and other styles. Some hairstyles are funkier and more sophisticated than others; thus, you need to be aware of the look you want to achieve so as to make the best decision.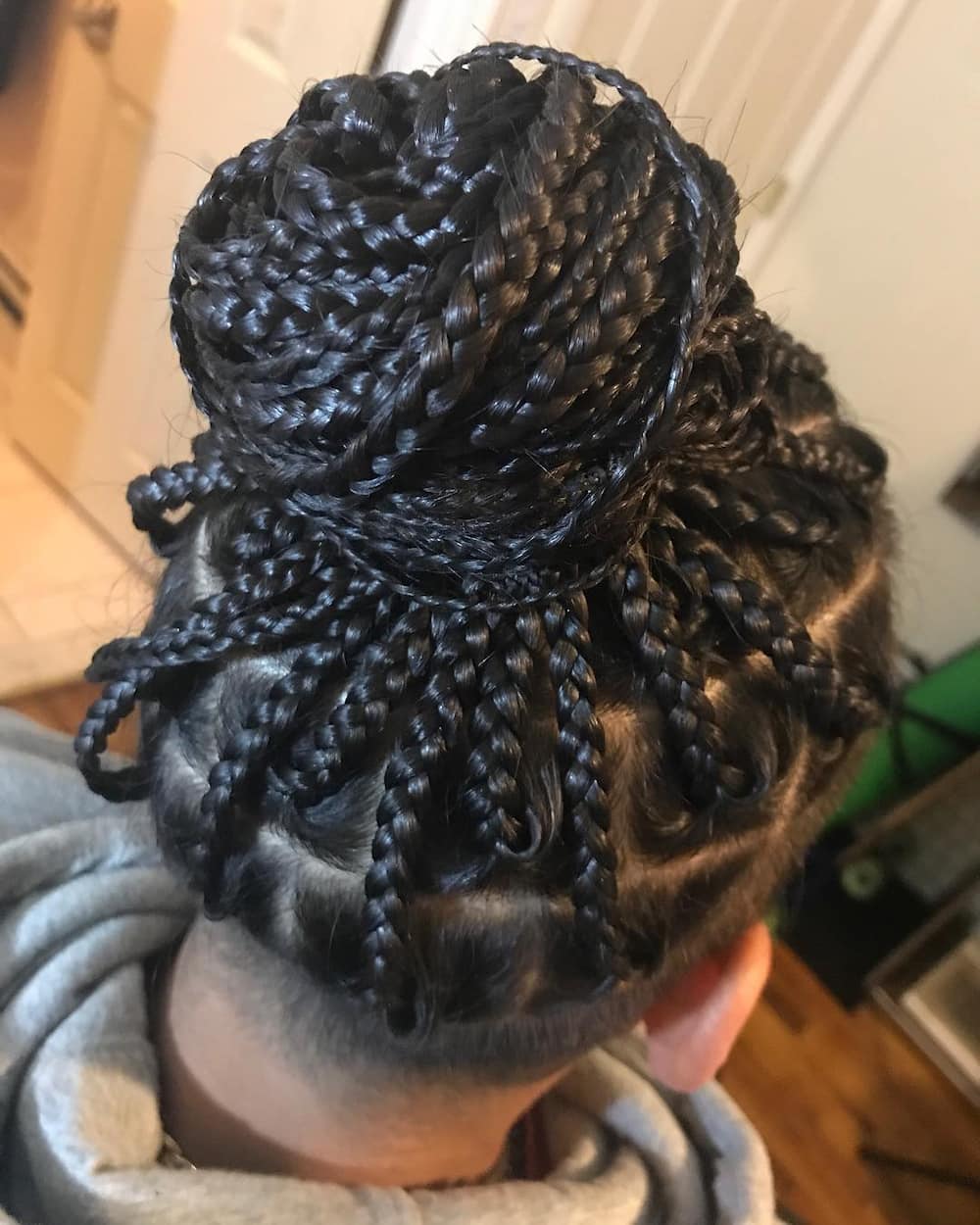 In recent years, people are progressively adapting to using their hair to express themselves. Travis Scott and Asap Rocky are some of the celebrities that have inspired numerous black men to try out box braids. If you want to know how to style these designs, there are a couple of styles to check out.
The best box braids hairstyles for men
Do you know how to style braids? Some men prefer to have extensions added to their hair, while others prefer their natural hair braided on its own. Regardless of your preference, both these styles are available here.
Short styles for braids
1. Very short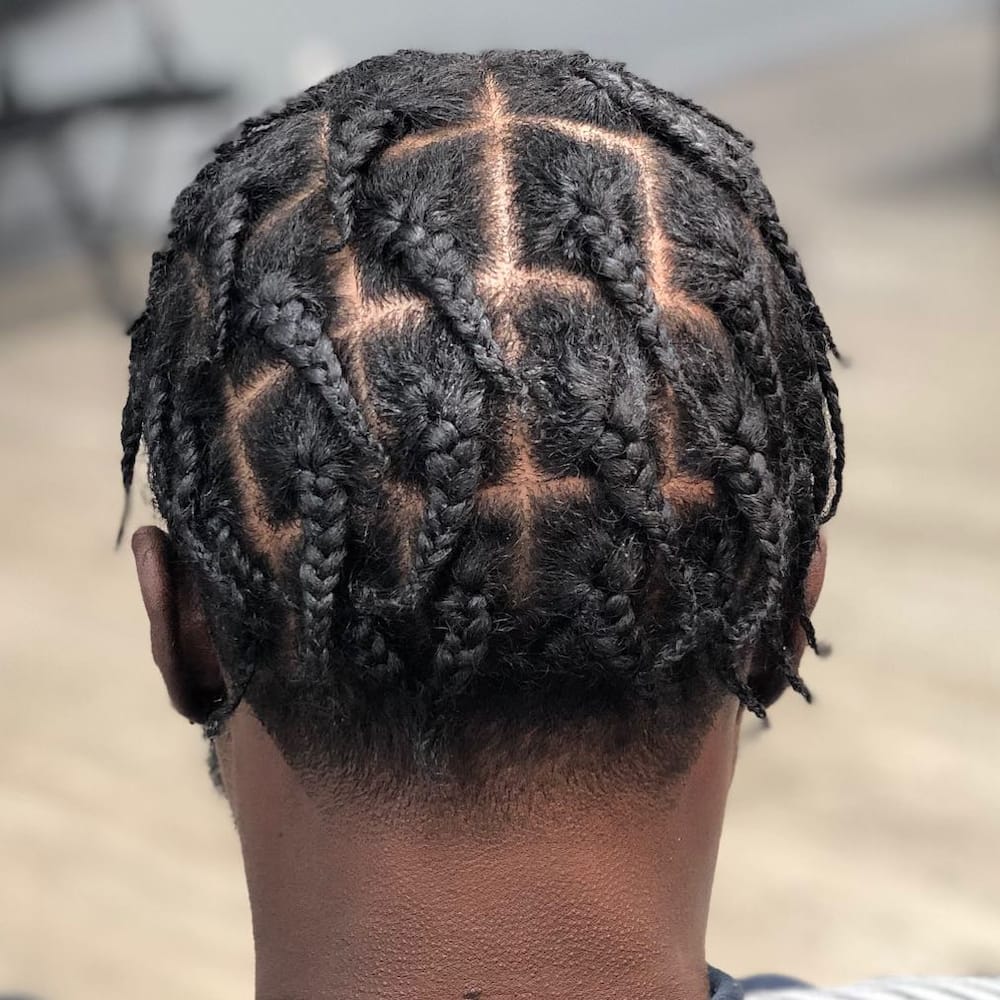 As you may think that box braids are limited to people with long hair, this is not the case. As long as your hair is not completely short, or you have a bald head, you can try out this amazing style to achieve a desirable look.
2. Triangular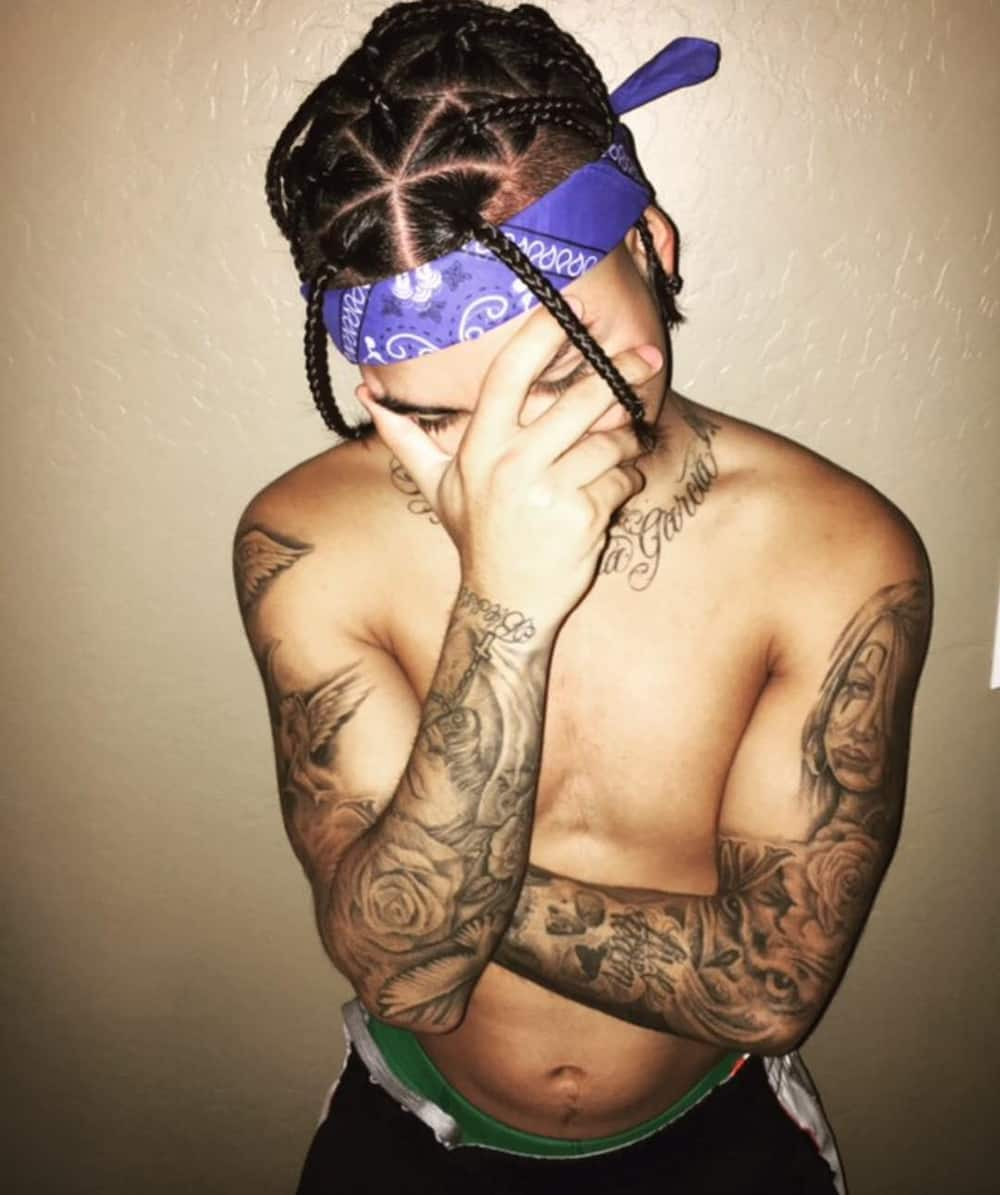 If you are the kind of person that adores uniqueness, this one will serve you well. Most people will have their hair divided into square bits rather than in triangular portions. It is possible for you also to achieve this clean and neat look.
3. Ear length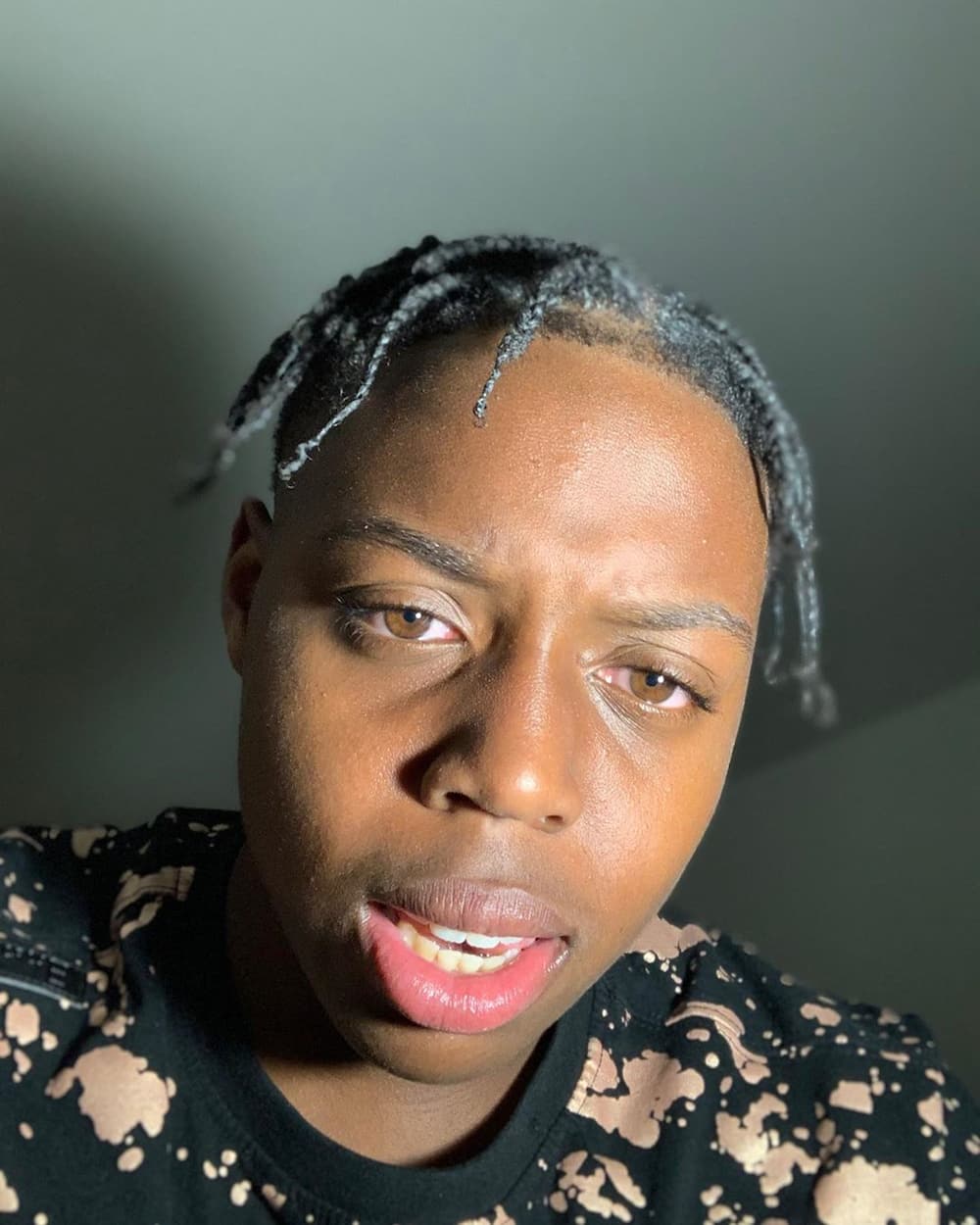 With short hair, you can achieve this look, which is quite simple. Additionally, you will only require to spend a short amount of time to get this style done.
4. Casual style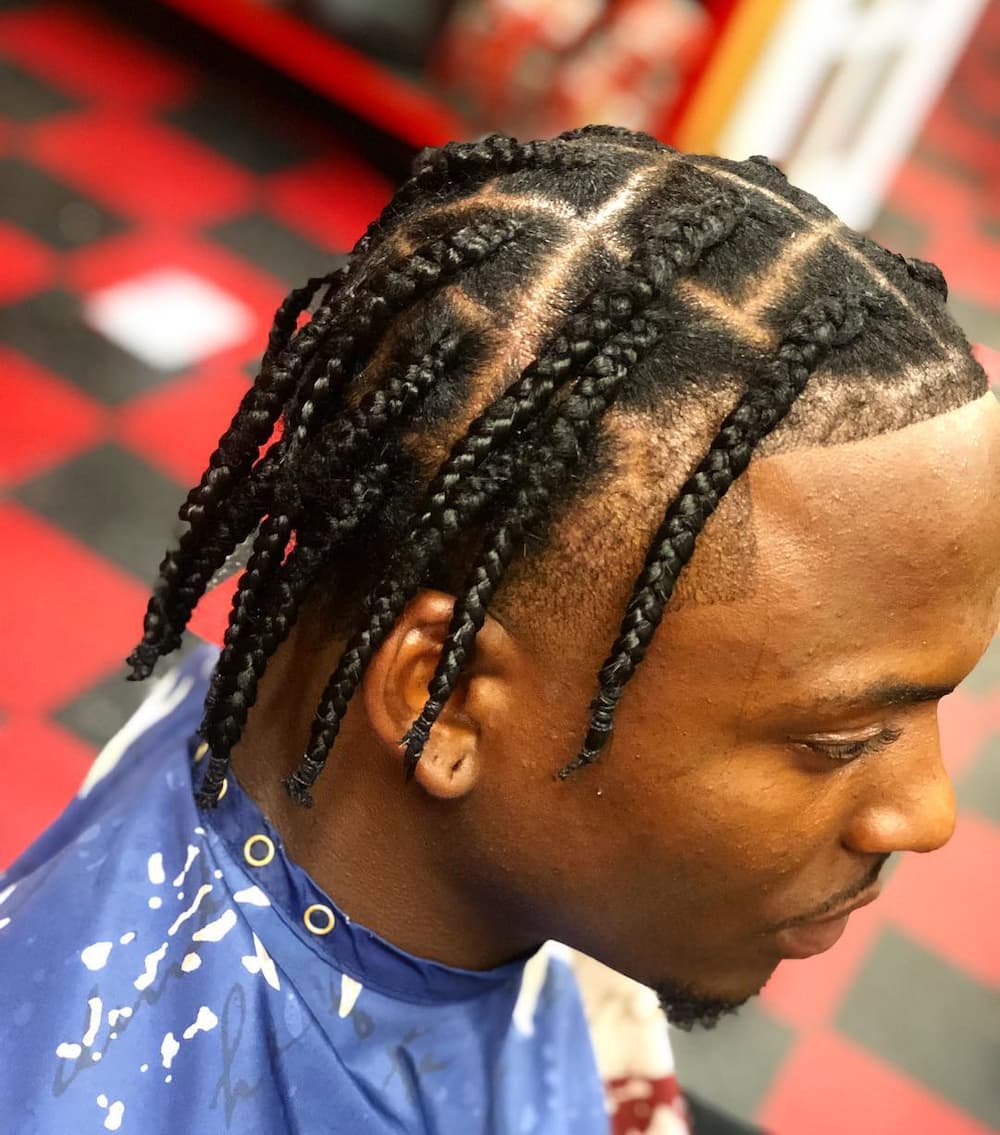 Are you looking for something casual but presentable as well? This should be an excellent choice for you. The clean and well-defined haircut all around the head makes this look even more charming.
5. The edgy design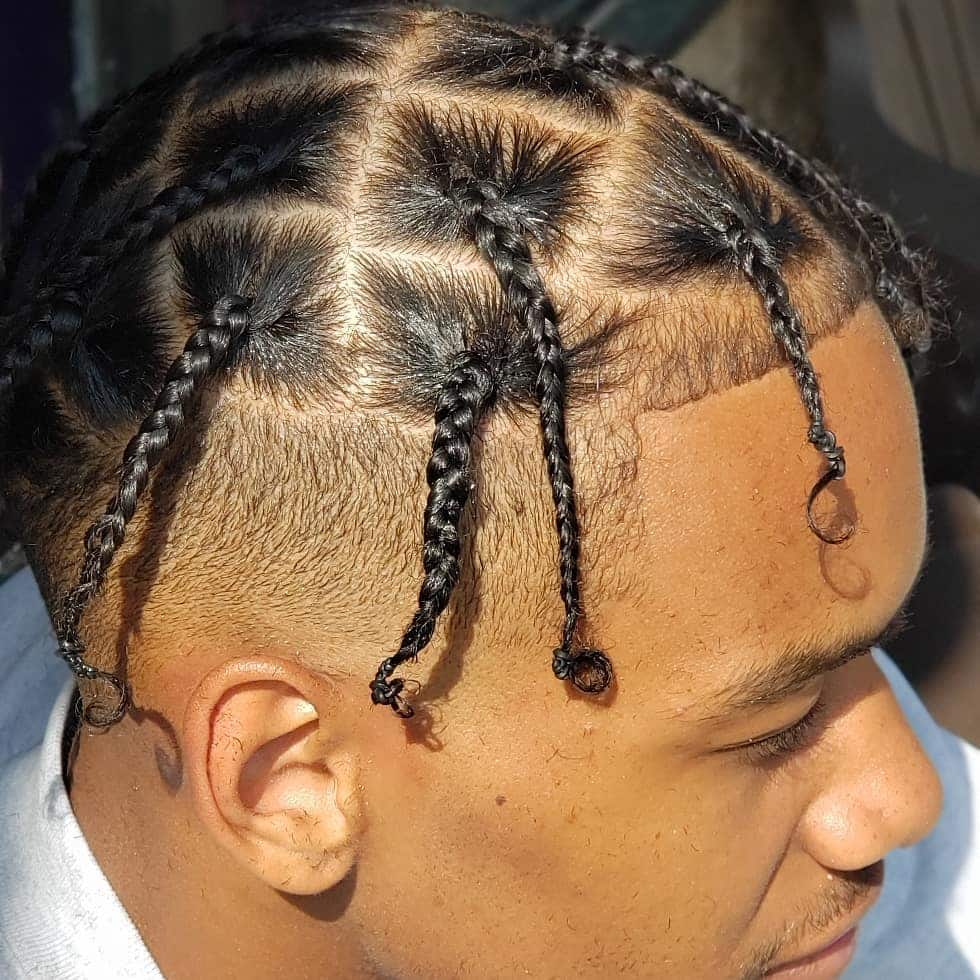 Overly soft hair can be a bit delicate; thus, it should be handled with extra care. Instead of having your hair done from the roots, a small allowance is left to avoid feeling pain as a result of pulling.
Long box braids
Are you looking for a great way to style your long hair? These box braids images will give you a clue of how amazing you can look with the same styles.
1. Stomach length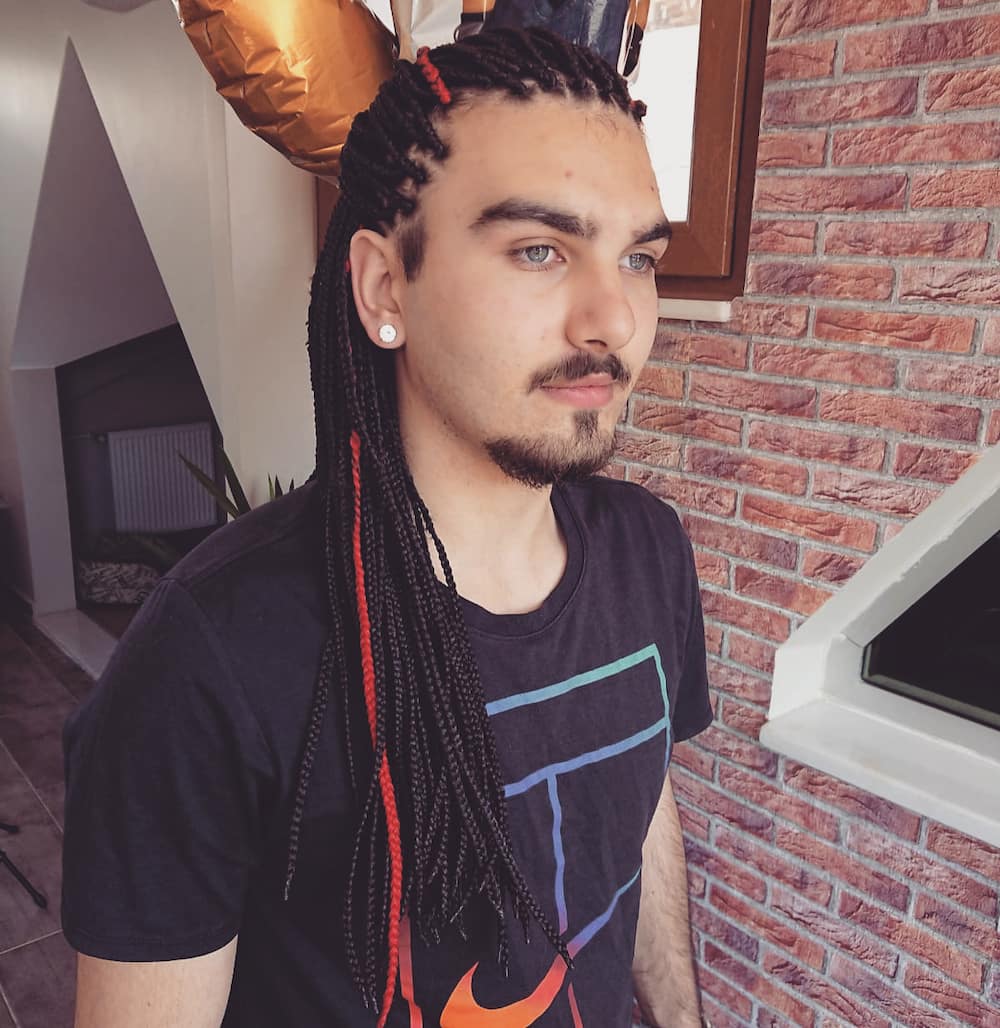 To achieve such a look, you need to use extensions to ensure that you get your desired length. You can purchase braid extensions at most beauty stores.
2. Two-tone style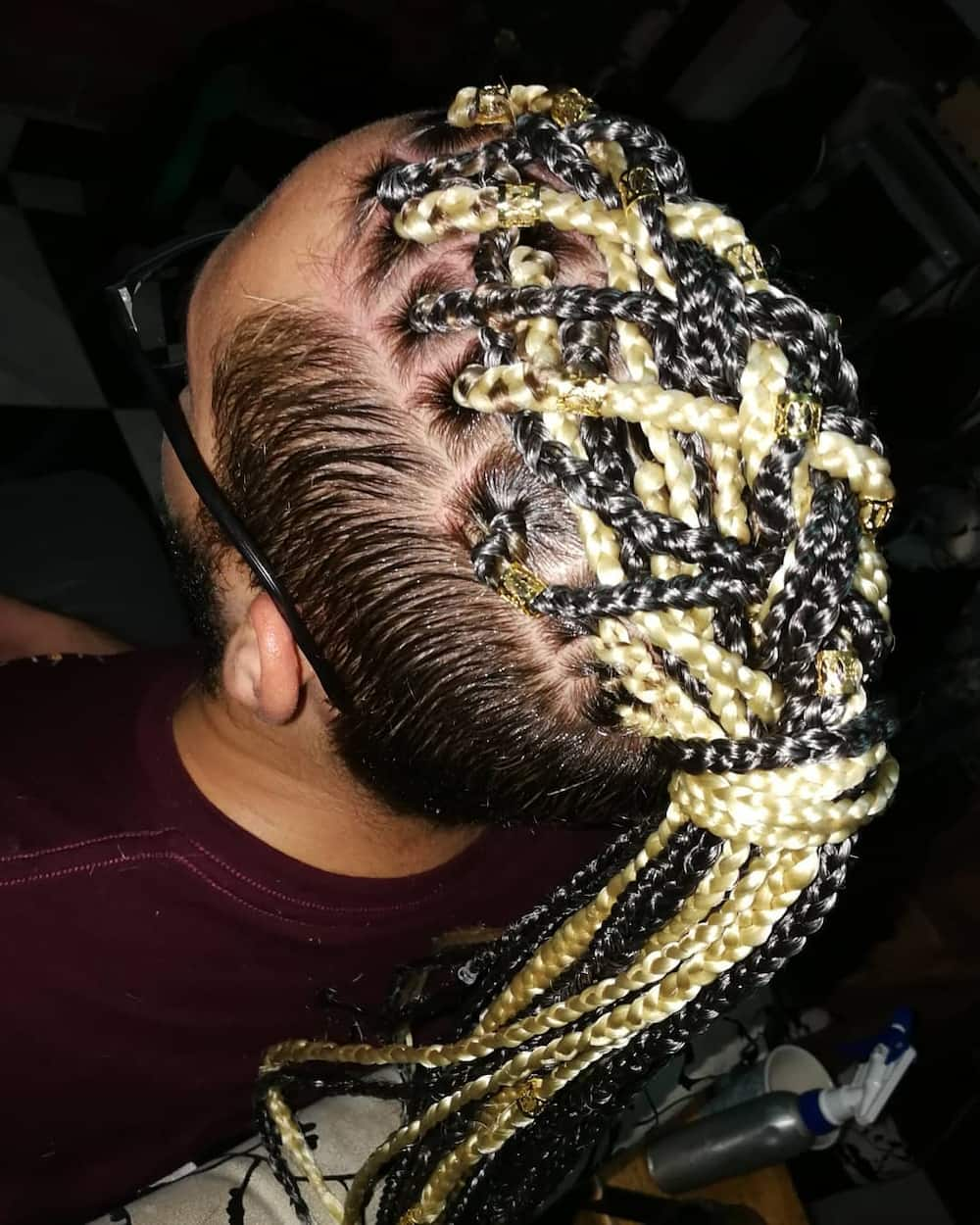 To avoid that monotonous look on your head, this is a great way to style your braids. Blonde and black always go well together, so you should consider trying out this color combination.
3. Thin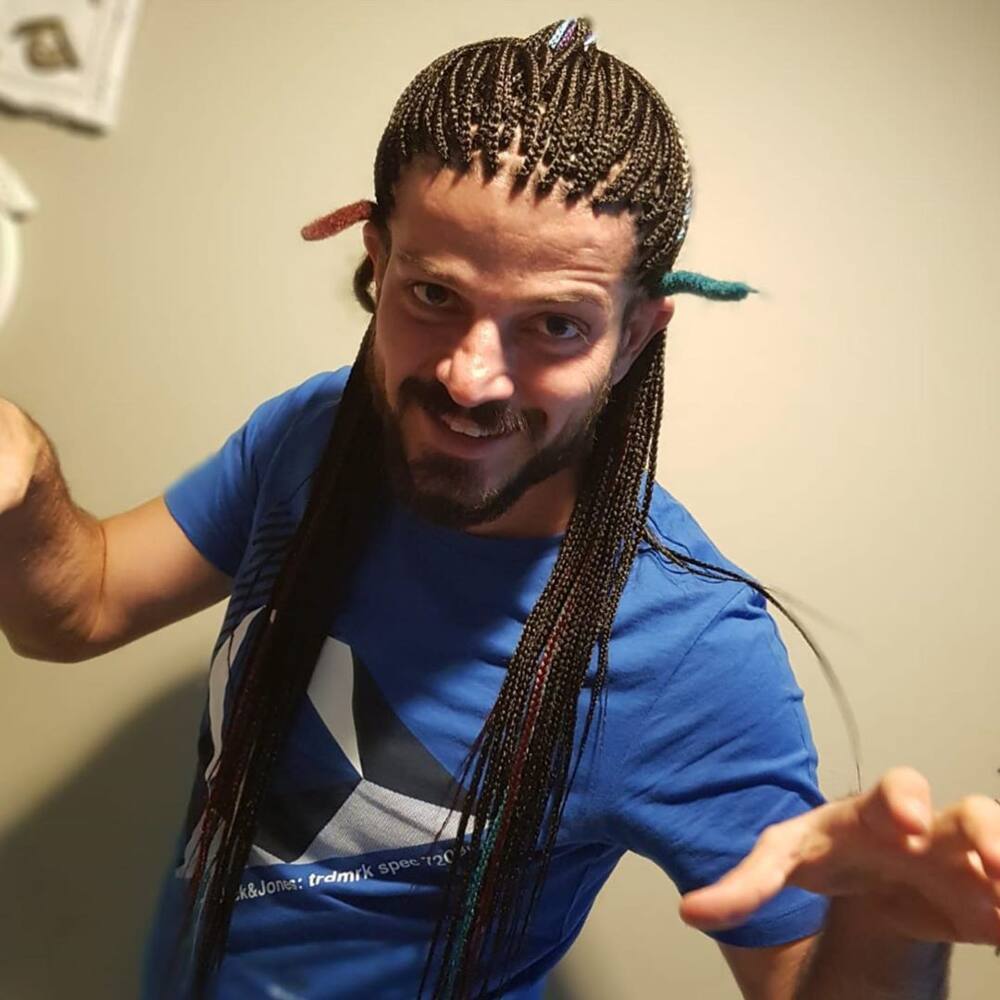 Thin braids help achieve a full and bulky look. If this is what you are looking to achieve, this might just be it!
4. Jumbo box braids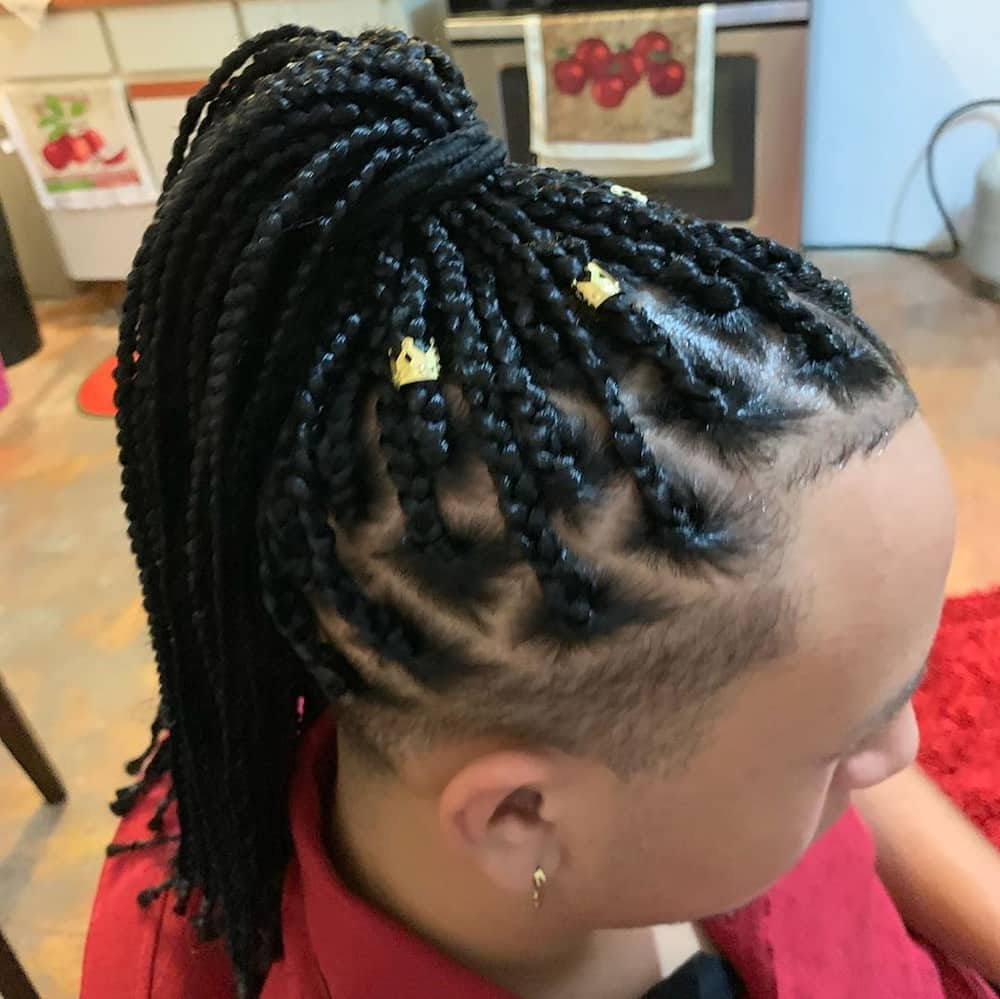 It is much easier to make a ponytail with long hair. All you need to do is purchase a nice elastic band that will hold your hair in place. You could also spice up the look with accessories that could be silver, gold, or traditional.
5. Middle ponytail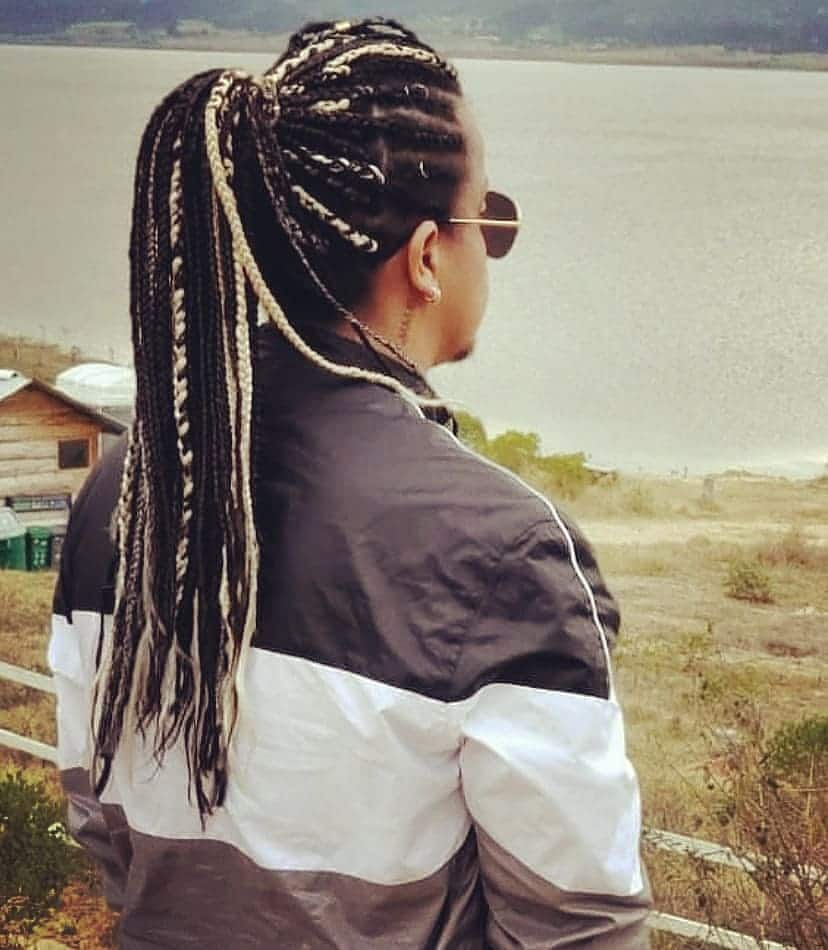 If you do not fancy a high ponytail, you can choose to go with a middle one, which means that you will hold the hair a little bit lower than you would do for a high pony.
Middle-part box braids
READ ALSO: Long hairstyles for men
Instead of plaiting all around the head, you have the alternative to braid on certain sections only.
1. Thick box braids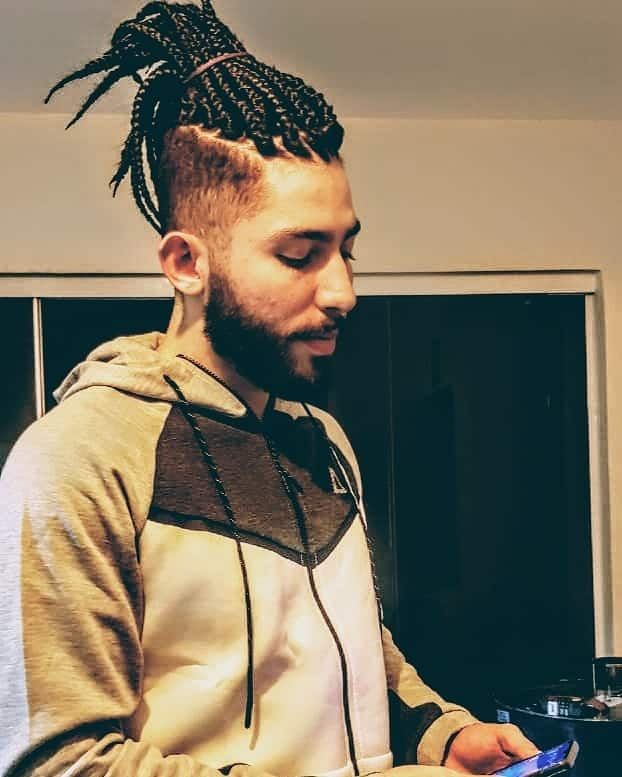 Thick hair creates such an elegant look. Whether long or short, this is always a great option.
2. Accessorized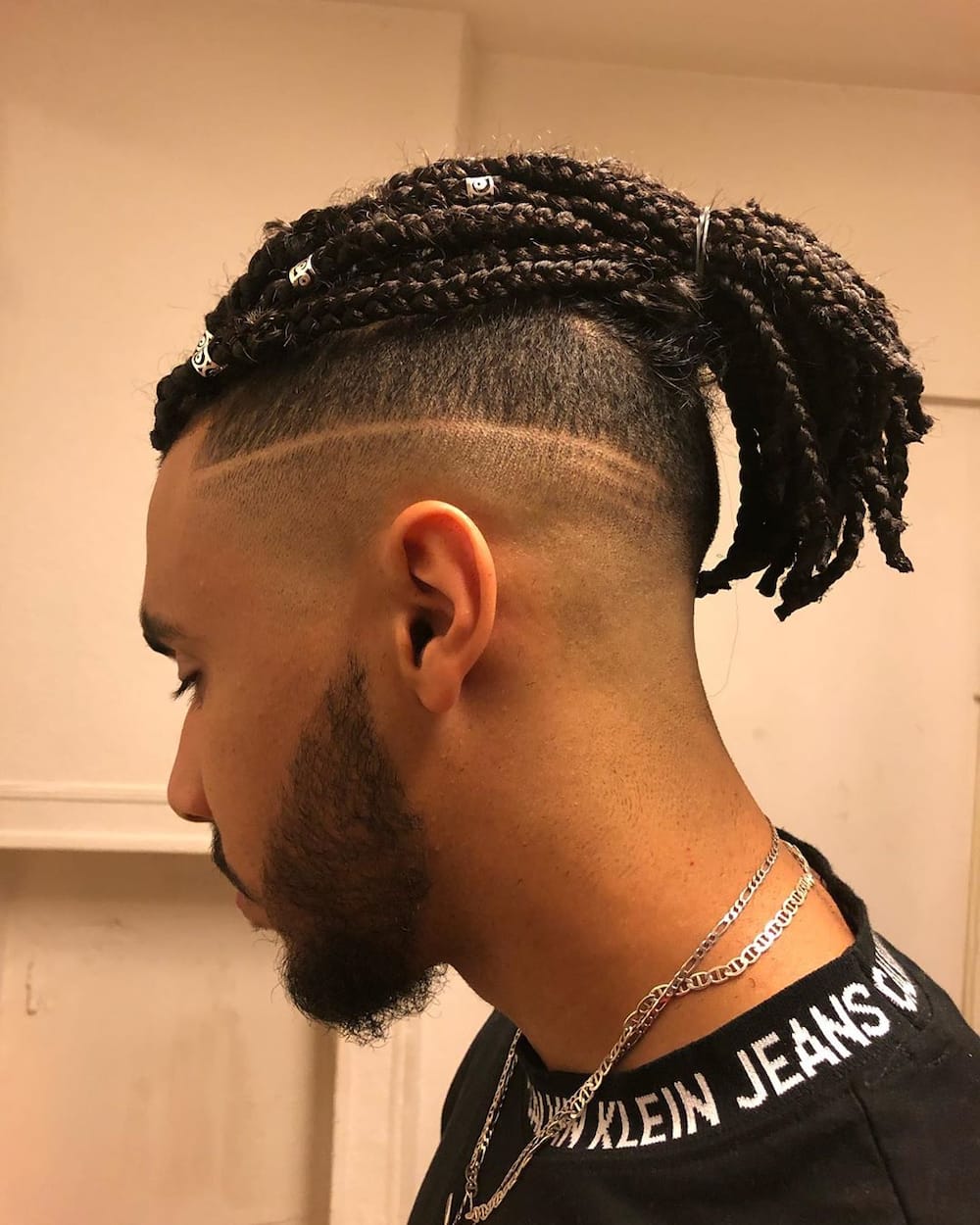 A faded cut, paired with nicely done hair is the way to go. With this look, having a beard is a bonus. You can also add some accessories to enhance your hairstyle.
3. Clipped back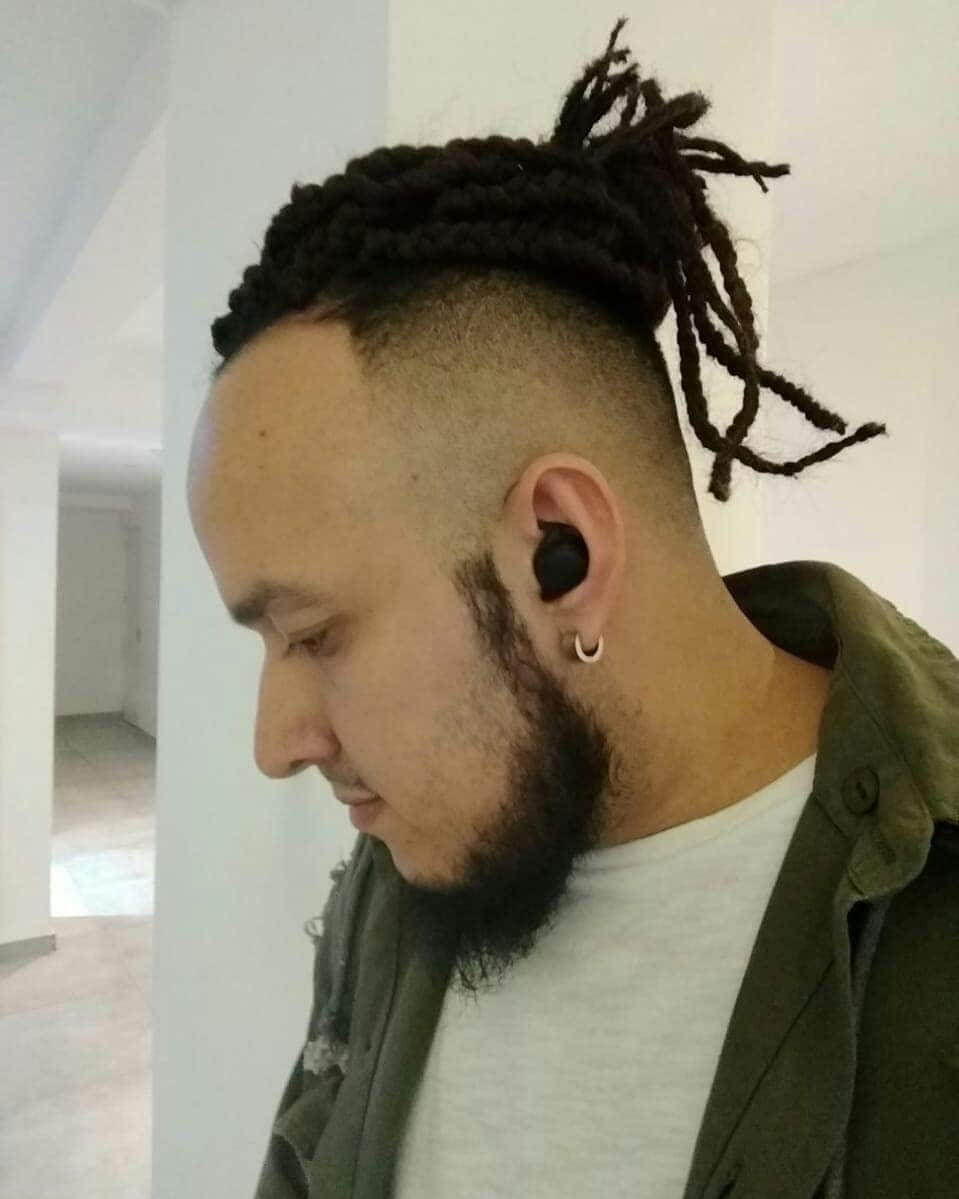 This three-strand twists have been clipped back to achieve this flawless look.
4. Small bun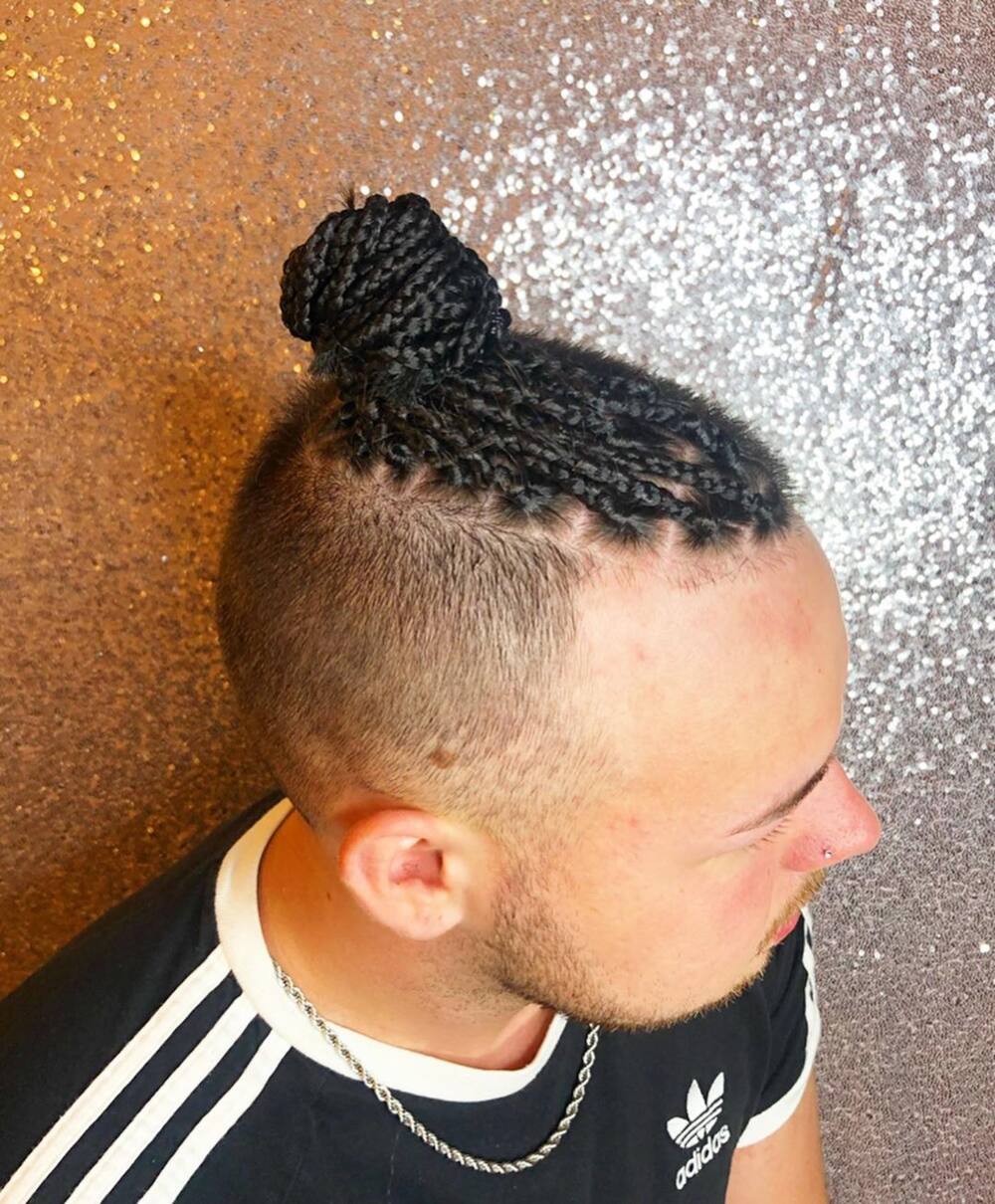 A few knots sleeked back into a nice small bun is such a stylish look. With the rest of the hair shaved to a nice short length, the bun will stand out.
5. Medium-size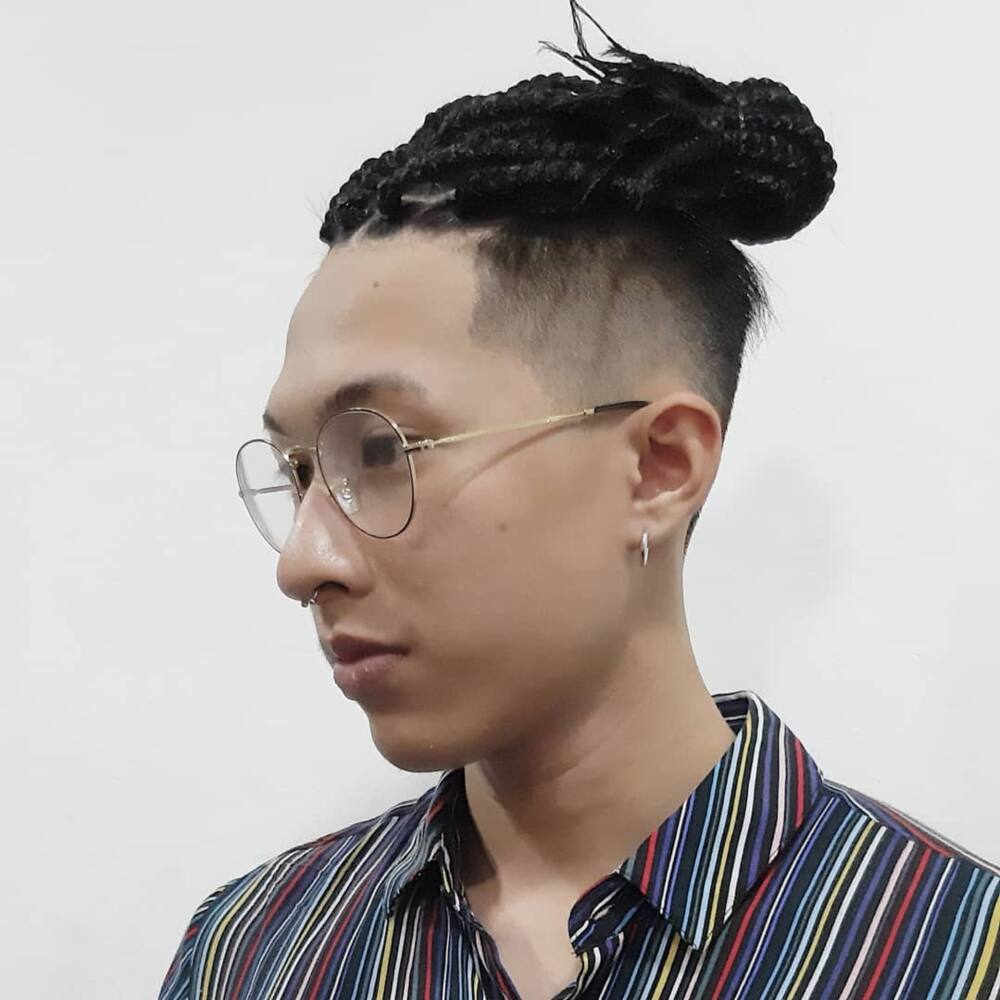 This medium size is unfairly underrated. When done to perfection, this style can be very appealing.
6. Blonde bun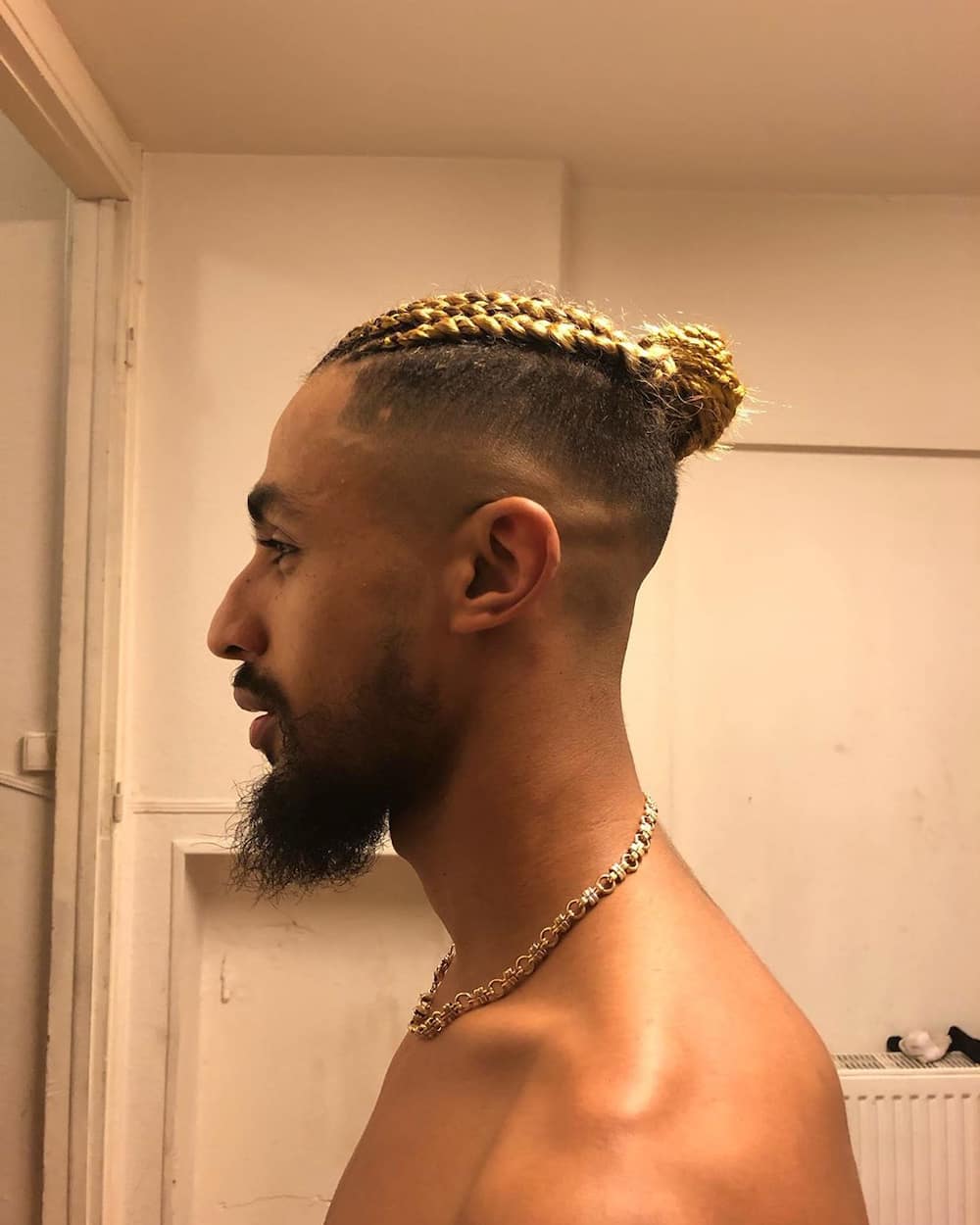 Blonde is an attractive hair color. However, you need to ensure that you will not look awkward wearing the color on your head. It is advisable to consult your stylist before making a final decision on the best color for you.
READ ALSO: The best tattoo artist and tattoo parlours in South Africa
Sophisticated designs
1. Eccentric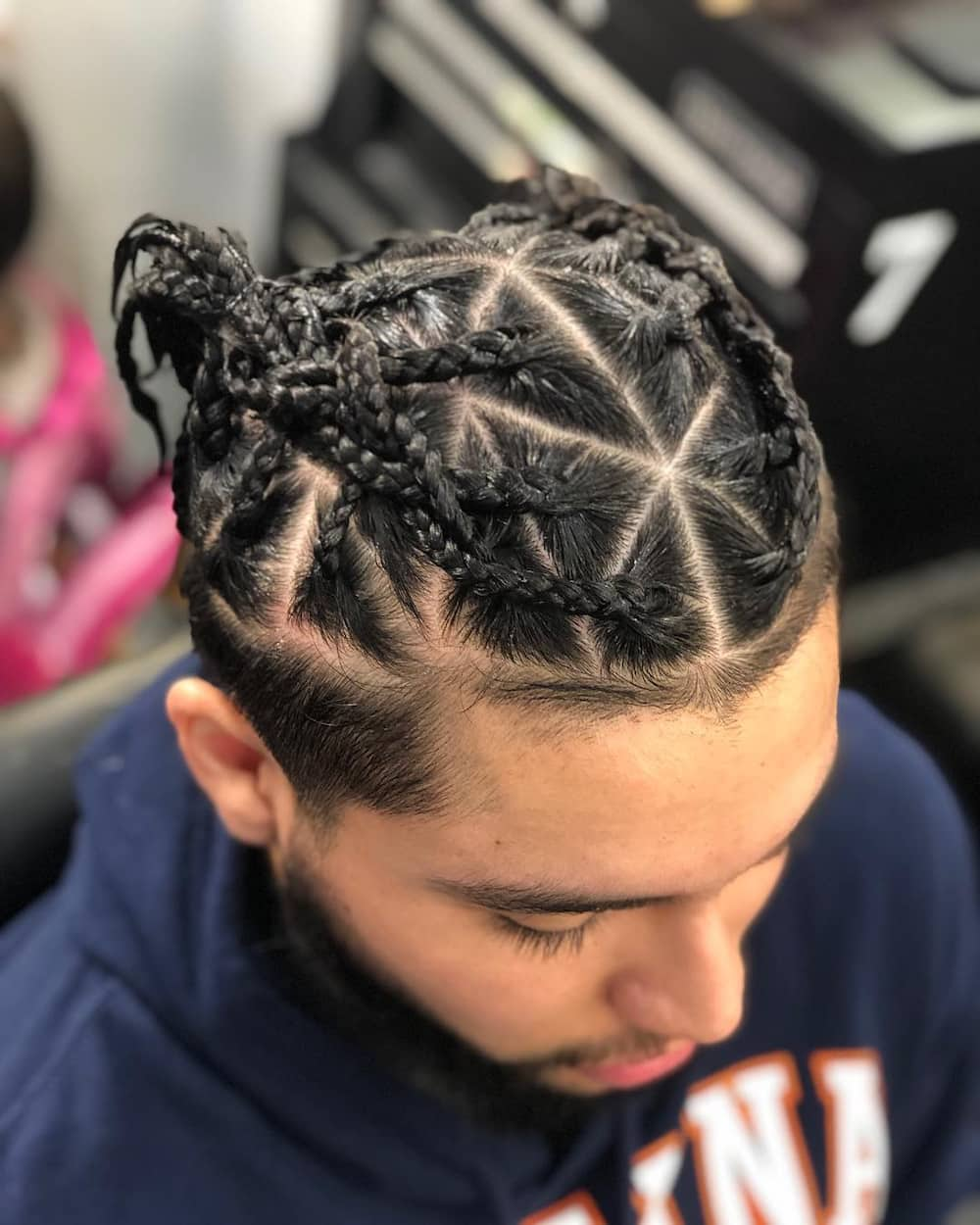 Instead of square partings, why not try out triangle ones. Break the monotony with this bold and amazing design. Patterns modify any look, and this style will definitely make you stand out.
2. Braided cornrows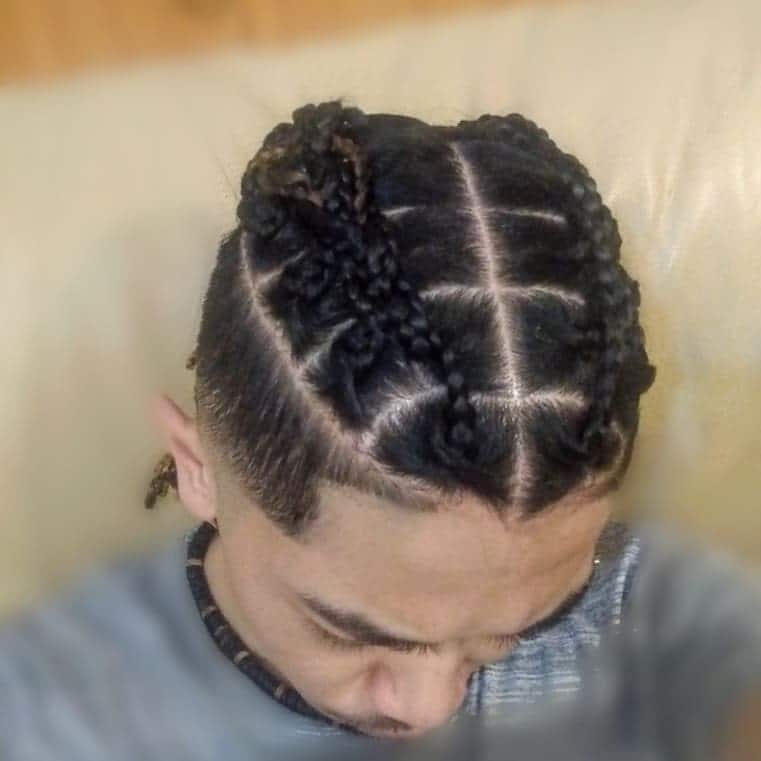 Once your hair is done, you can choose to sleek them down in cornrows.
3. Additional lines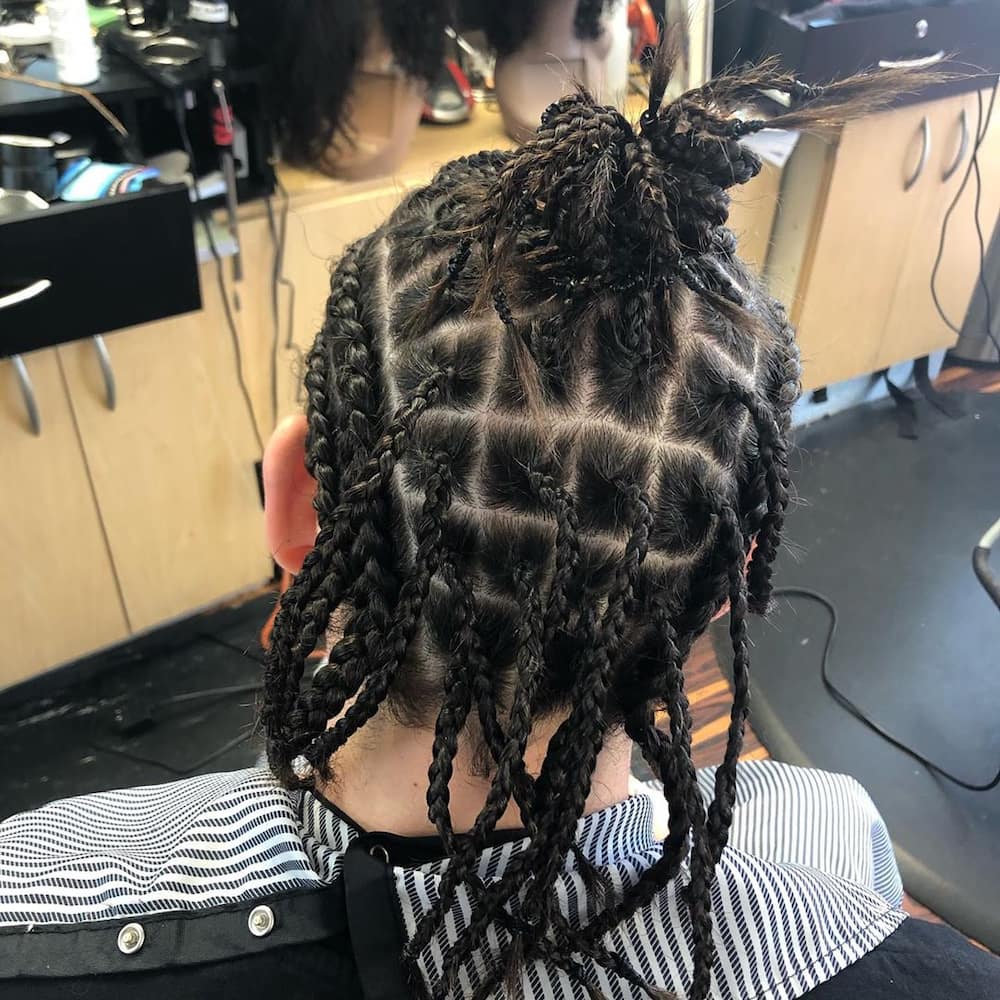 This is such a great combo design. With lines on the sides, you are free to style the middle section as you please.
4. Sphere-shape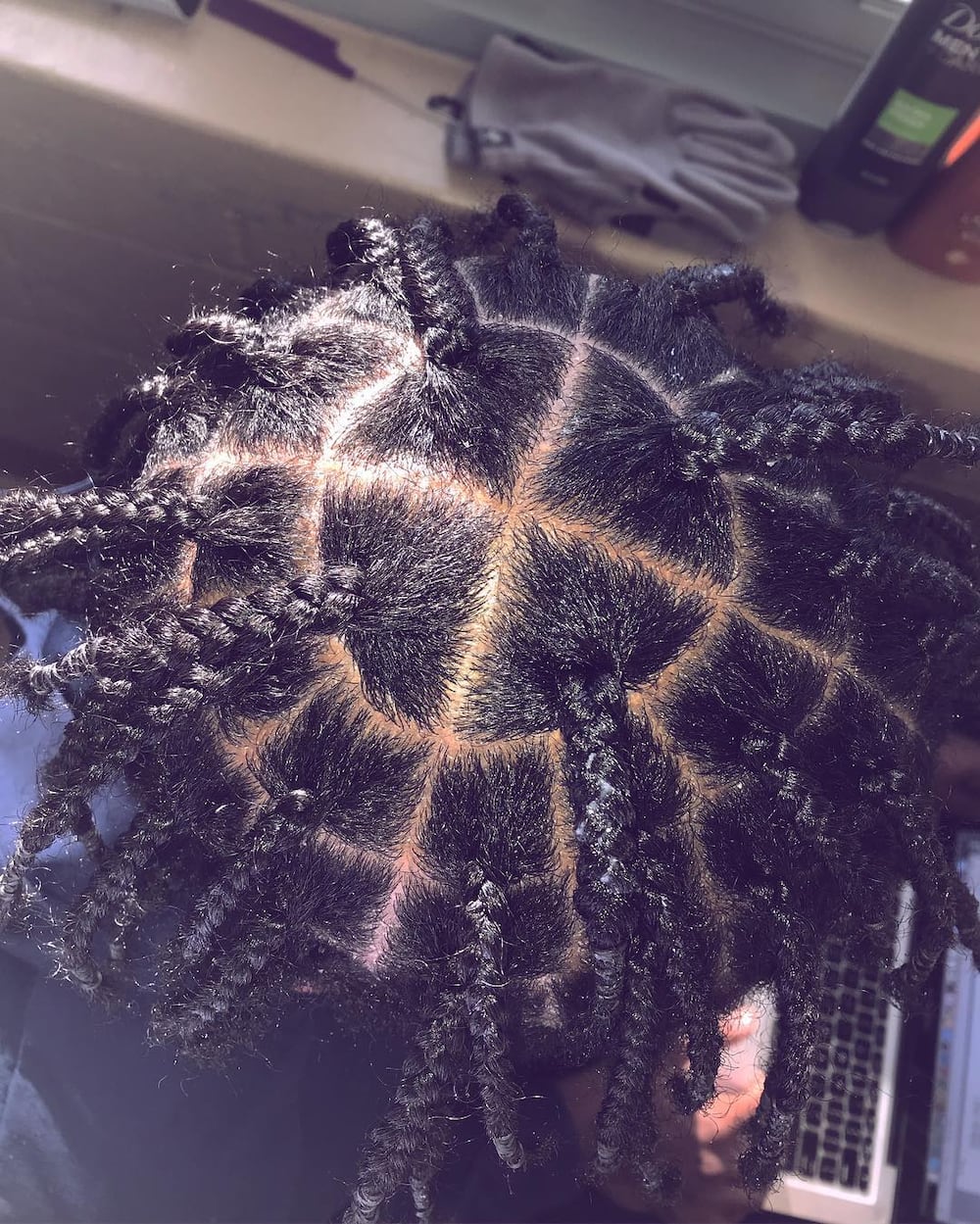 In the 21st century, uniqueness is hardly taken for granted. One thing for sure, you will stand out with this style. Box braids designs do not seem to be fading away any time soon, and we are here for the vibe. Do not be left behind!
READ ALSO: Best hairstyles for men in South Africa
Source: Briefly News