American Restoration Kelly Mayer: age, married, pics, profile
Kelly Mayer is the wife of Rick Dale, America's top antique restorer, an all-time famous host of History Channel's American Restoration show, and the owner of Las Vegas' biggest antique fabrication company. Rick's family and staff used his shop to make classic cars, restore vintage items to their original condition, and record the TV show because they were the show's cast. It was broadcast as Kings of Restoration internationally for people in Canada, Australia, New Zealand, South Africa, and other nations to watch. Kelly is also an actress and a licensed realtor.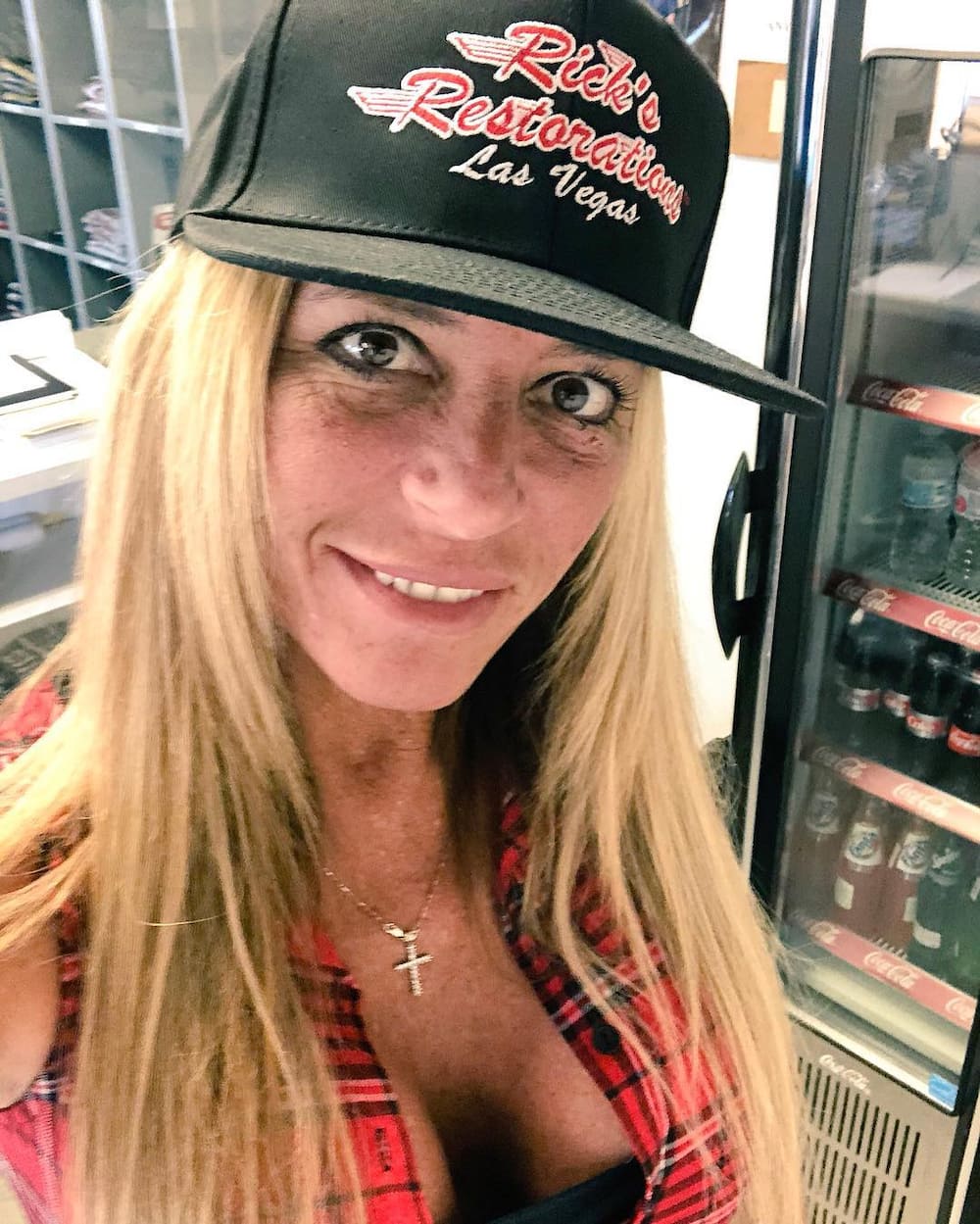 Kelly Mayer Ricks Restoration was a beautiful show even though some people claimed it had dark secrets. Rick was worried that his future successor, Tyler, was exhibiting laziness. He blamed his son's character changes on his uncle Ron, Rick's younger brother, because Tyler looked up to him. Surprisingly, Rick is currently one of the most hardworking and successful antique restorers in the US. Brettly impressed Rick as the best picker and auctioneer. His wife handled the payroll, budget, stock, and customer relations. Rick's employees were Ted Hague, Niko, Kyle Astorga, Chris, Dave, Leonard, and Kowboy (aka Kevin Lowery).
Kelly Mayer profile summary
Full name: Kelly Mayer Dale
Career: Marketing strategy, realtor, and Actress
Nationality: American
Kelly Mayer Instagram: kellyandrickdale
Kelly Mayer Twitter: @_KellyDale_
Kelly Mayer biography
How old is Kelly Mayer? Kelly Mayer age is in the 50's. Rick divorced his first wife in 1993. Kelly Mayer married Rick on 11th November 1994. The couple has a daughter named Ally. Her husband is also a loving step-father to Brettly Otterman (male), while she is the best step-mother to his son, Tyler.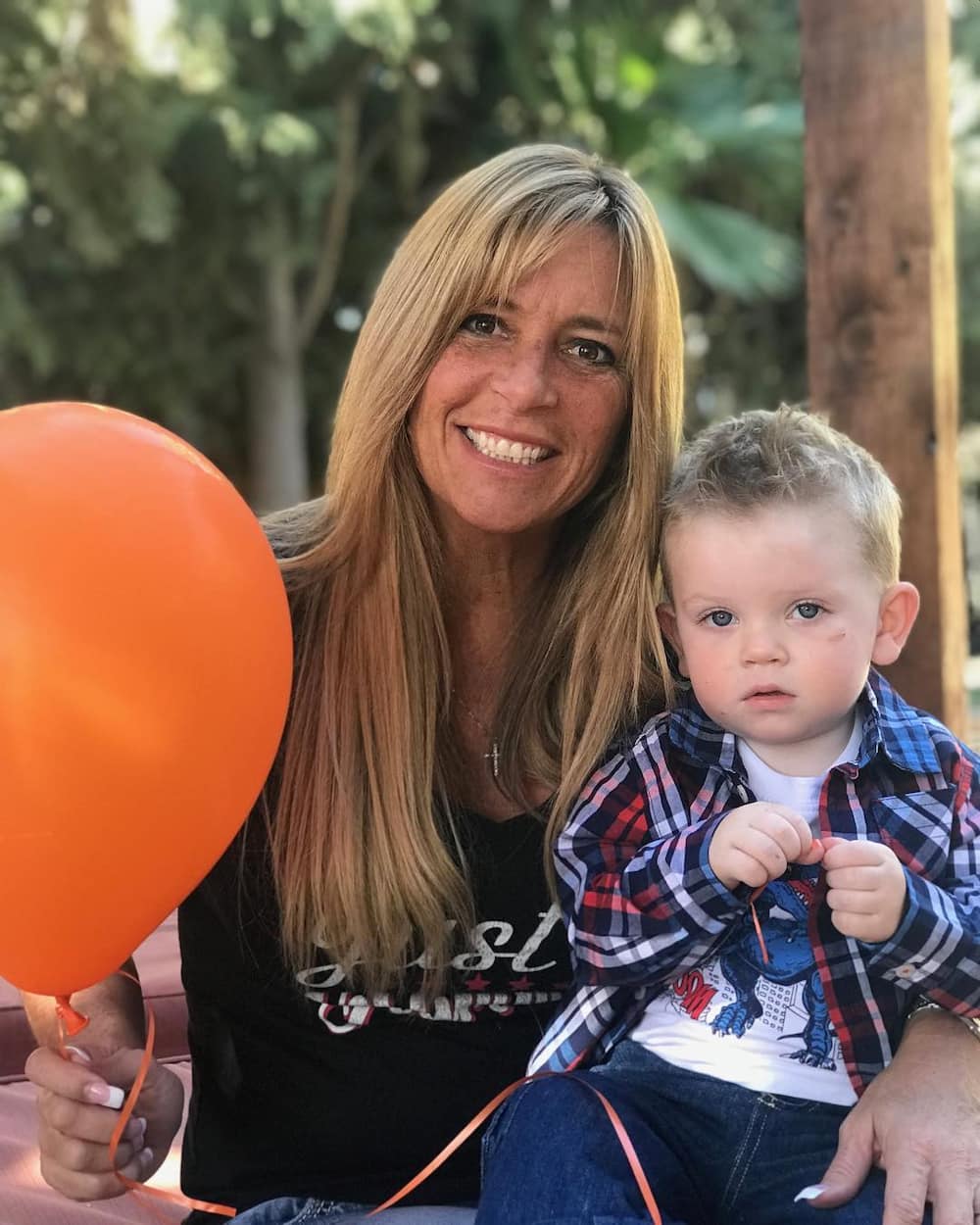 Kelly Mayer's children
The family's first debut on the show was on 25th October 2010. Tyler inherited the machinery rebuilding talents from his grandfather and father. The 27-year-old is the current manager at Rick's Restorations shop, while his sister Ally is the salesperson.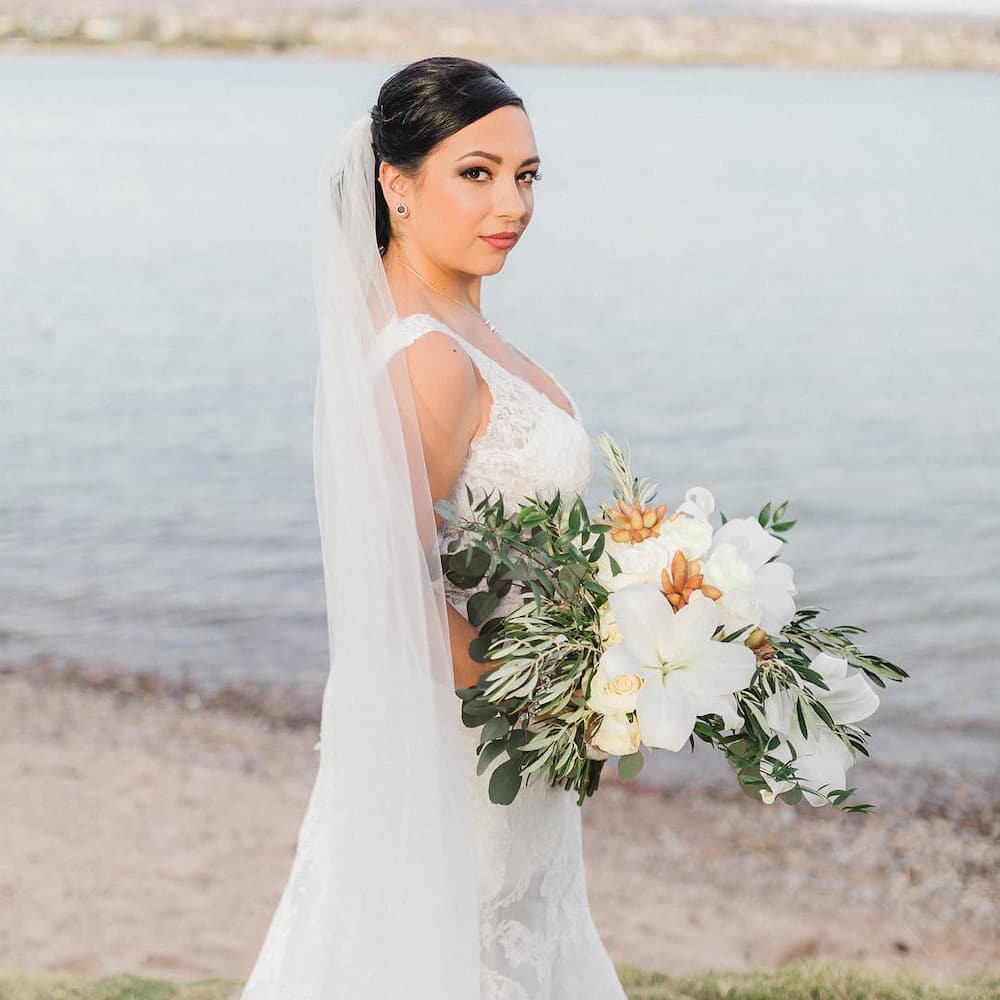 On the other hand, Rick Dale's wife Kelly Mayer is in charge of marketing and oversees its operations and development. Brettly quit being the shop's picker and started a business called Clean Works Blasting in Las Vegas. He got engaged in 2020. Ally's wedding was in 2019.
Tyler put to rest rumors about him being gay in 2012 when he gave the public a glimpse into his love life for the first time. He tweeted that he missed his girlfriend, Jennifer Domingo. The relationship ended in the same year, and Tyler started dating Hailee Erin a few months after the viral Twitter post.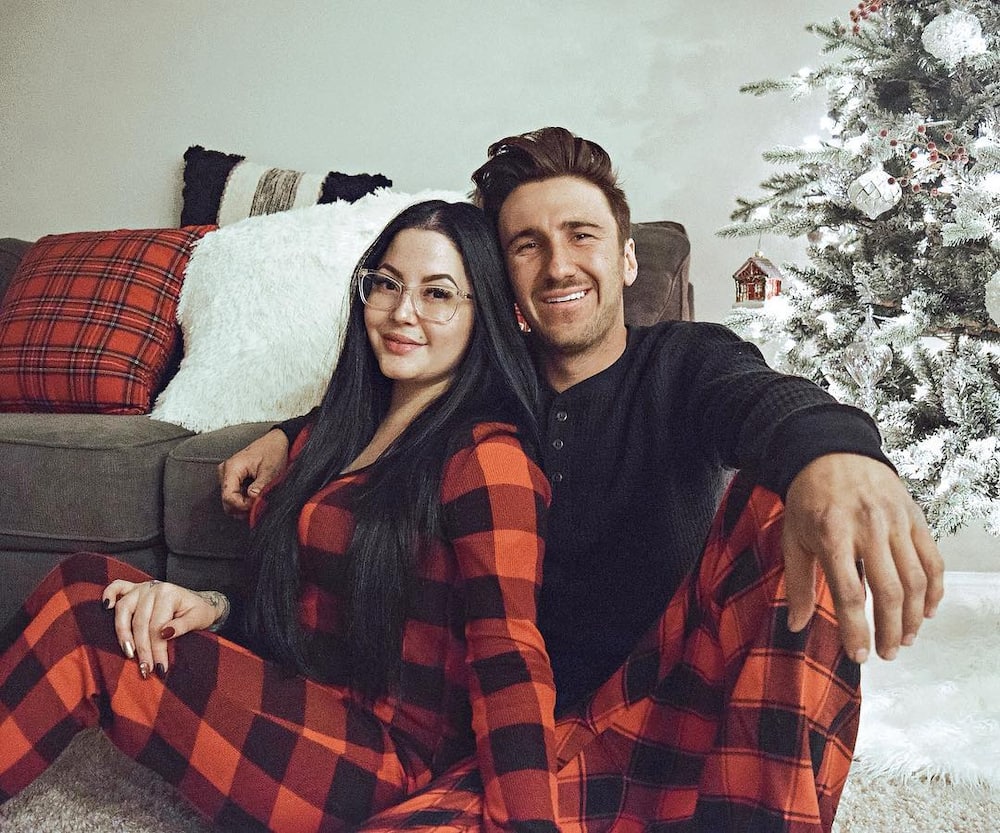 Fans speculate that Hailee is Tyler Dale's wife, but he is still single until they formally announce their marriage. It has been more than seven years of blossoming love. The love birds never stop flaunting their love on social media.
What happened to Kelly Mayer?
History Channel fired her husband in 2014 after the show's sixth episode. American restoration Mayer used her marketing and business administration expertise to revive and propel the family business to greater heights.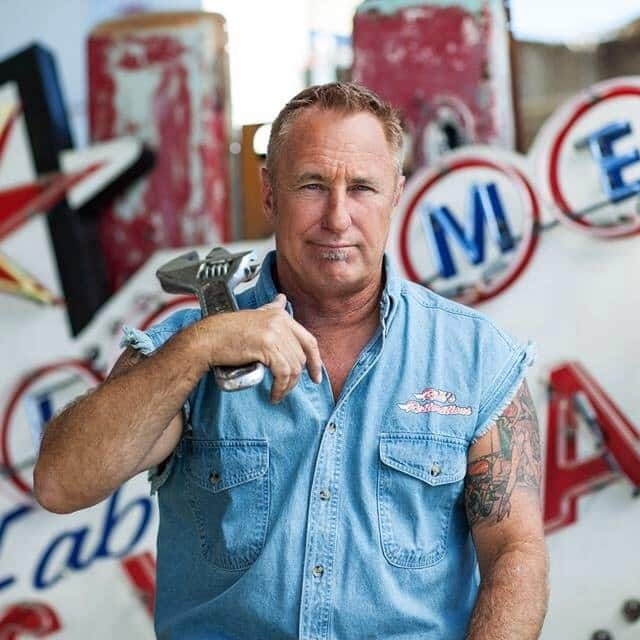 American Restoration returned on screen in 2016 with a new cast and content. New people replaced its entire crew, and five new restoration shops replaced her husband's shop. However, the changes never recreated Rick's magic, so the show was canceled. History Channel still broadcasted the show in 2021, but Kelly and Ricky's family no longer participated in it.
Kelly Mayer's pictures
Would you love a glimpse into Mrs. Dale's private life? The celebrity does not hide her private life from the public but limits the information she shares in public. Below are a few images of Mayer's family:
1. Mrs. Dale's family young family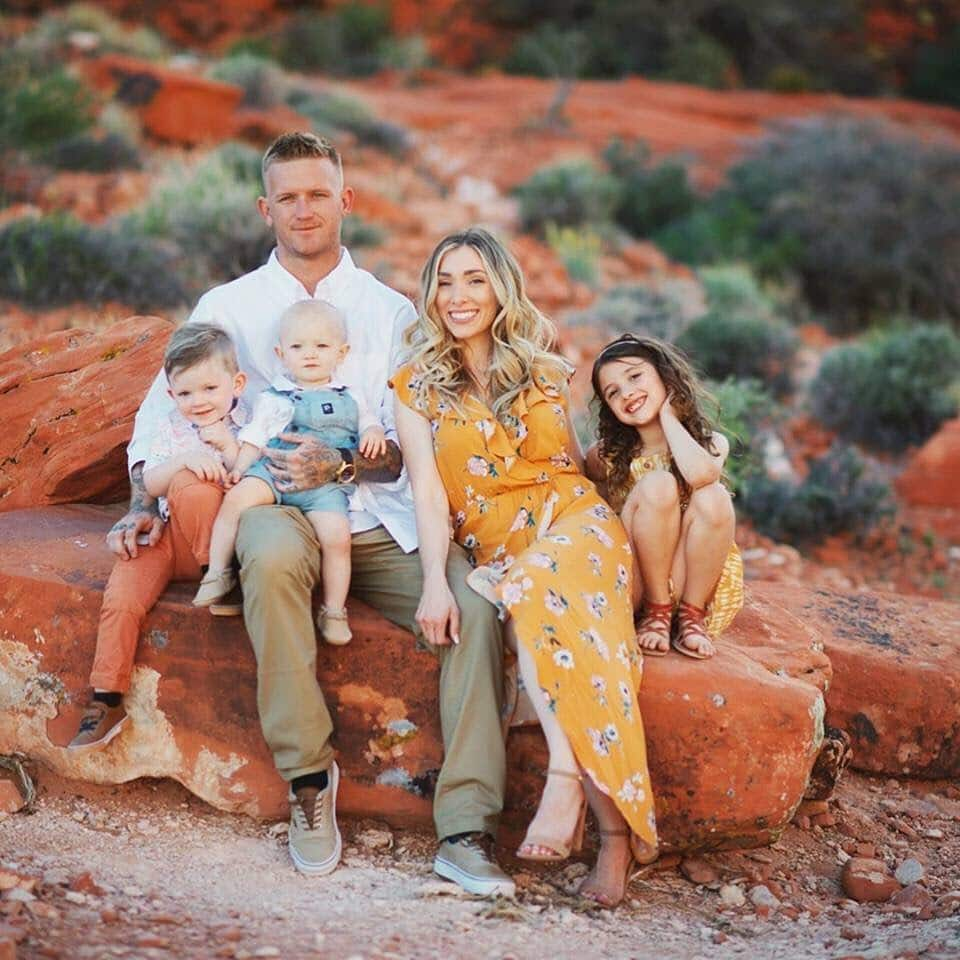 The image above was of Mrs. Dale and her children when they were still young. Her sons are still as handsome as they were in their childhood, and her daughter's beauty has not changed a bit even though she is an adult now.
2. Mrs. Dale loves dogs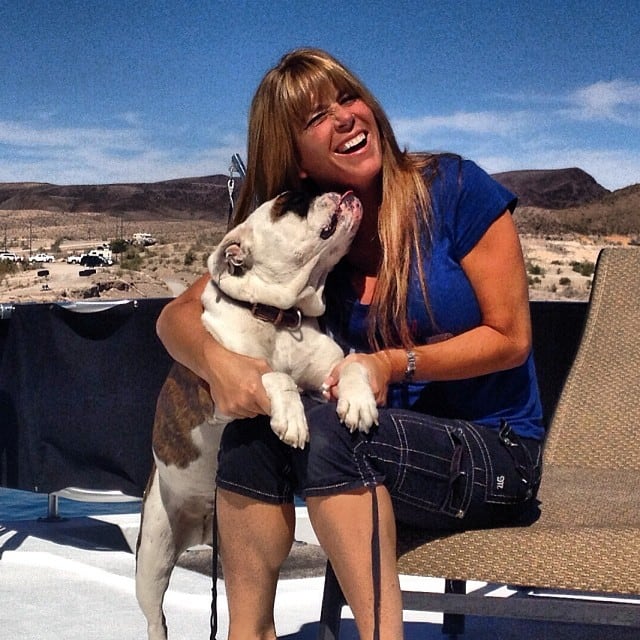 29th September 2013 was a fun Sunday for Mrs. Dale and her bulldog. She could not resist appreciating the lovely kisses from her beloved pet. Mrs. Dale owns several dog breeds and refrains from leaving the dogs alone, especially when they are scared of the environment.
3. Mrs. Dale's grandchildren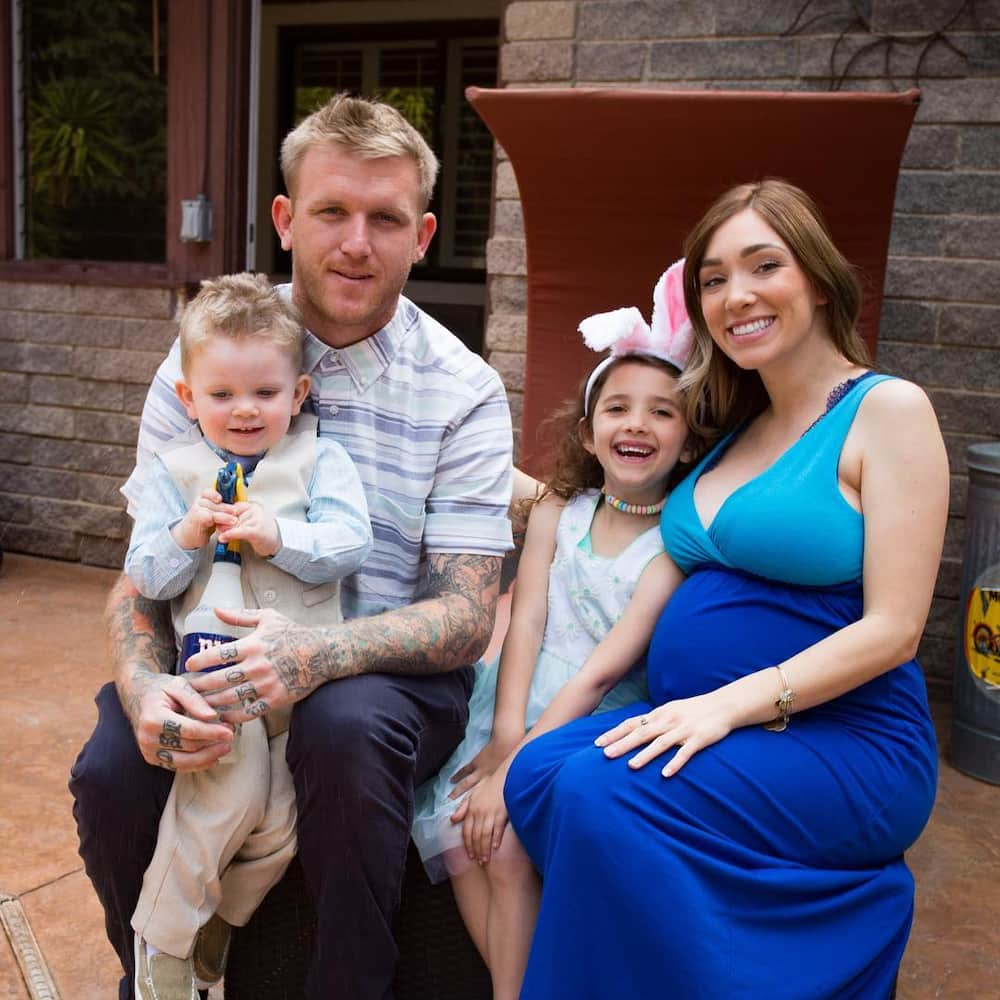 Her family is growing so fast. She has more than three grandchildren. The above image is of Brettly, his partner, and their children in 2018. Rick and Kelly love to host their grandkids during events like Christmas.
Kelly Mayer is an iron lady. Her brilliant mind made her spouse's show a success, and she courageously stood by him when he lost it. Moreover, she and the entire family are humble people. They interact with their fans warmly whenever they bump into each other.
READ ALSO: Alexis Maas bio: where is Johnny Carson's ex-wife today?
Briefly.co.za featured the story of Johnny Carson's widow, Alex Carson. The 1980s generation remembers Johnny for hosting the famous talk show entitled Tonight. The couple's controversial age difference made them more famous.
Society condemned the 61-year old Johnny for marring a 35-year old lady, but they never paid attention to the people who were pocking their noses into their affairs. The two spent a $6.5 million honeymoon in the Mediterranean and never had children.
Source: Briefly News