Kelly Osbourne's net worth, siblings, weight loss, then and now pic
Since being the Godfather of Metal's daughter, Kelly Osbourne's net worth has skyrocketed. Her father, Ozzy, found global fame with his rock-metal band in the early 70s, and to this day, the entire family enjoys worldwide recognition and are reaping the benefits thereof. Kelly has recently reinvented herself, and she has the internet in a buzz. Let us find out why!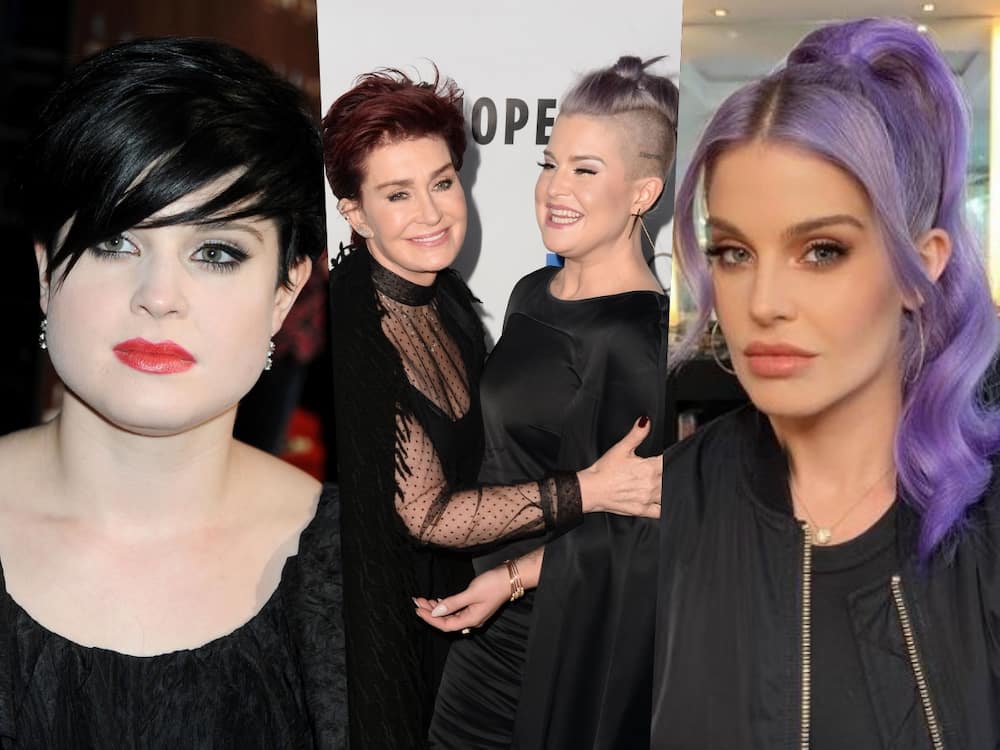 Constant touring with his band, Black Sabbath, led Ozzy to a life of beer-swirling, drunk crazed, bat-biting hell-raising performances. In 1982, he married Sharon Osbourne, and they welcomed their second daughter. Born in 1984, that makes Kelly Osbourne's age 36 as of June 2021. This young lady is making waves, and in this article, find out more about her.
Kelly Osbourne's bio summary
Full name: Kelly Michelle Lee Osbourne
Date of birth: 27 October 1984
Nationality: English
Career: Actress, singer, public figure
Location: London
Height: 5 ft 2 in
Kelly Osbourne's net worth
Ozzy Osbourne's children, Aimee, Jack, and Kelly Osbourne's net worth will have your jaw dropping to the floor. Kelly's net worth is an estimated $20 million, according to Wealthy Genius. Her sources of income include judging reality TV shows. She has also made money from her singing career and has voiced Hildy Gloom on Disney XD television.
Kelly Osbourne's siblings
She was born in Westminster, London, and she has an elder sister, Aimee, and a younger brother, Jack. From Ozzy's first marriage, she also has two half-siblings named Jessica Hobbs and Louis John. Her unofficially adopted brother, Robert Marcato, was taken in by the family after Marcato's mother passed away.
Kelly grew up travelling with her father as he went on tour and lived in more than 20 homes in the US and the UK. Her father was born and bred in England, and her mother, Sharon, is of Irish and Jewish descent.
Kelly and her siblings attended private schools, including the Pipers Corner Girls School in Great Kingshill, UK. The family's award-winning TV show, The Osbournes (2002 to 2006), led to their global fame. In its first season, it was cited as the most-viewed series ever on MTV.
Kelly Osbourne's weight loss surgery
There are many celebrities who completely transform themselves. She has been the victim of rife plastic surgery rumours lately because of her 38kg weight loss. In December 2020, she vehemently denied speculations, saying she has never had plastic surgery, except a few injections in her lips.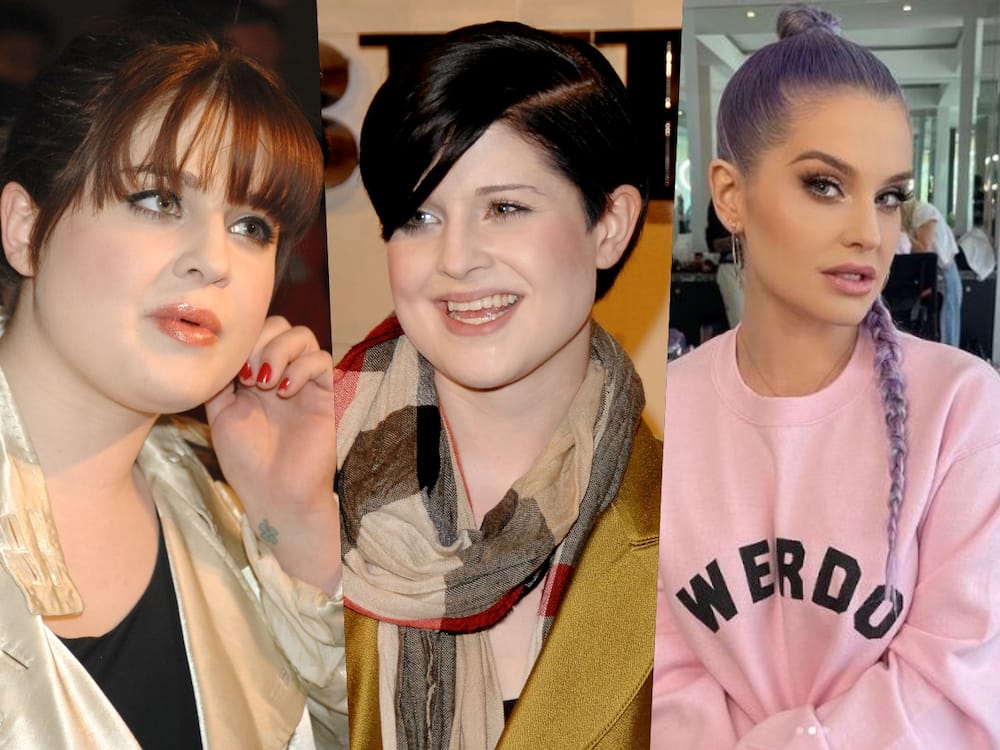 She had to answer rumours that she underwent plastic surgery after uploading a photo of herself in May 2021, disputing the claims in a video. According to SCMP, she goes on daily walks for exercise and has "embraced her vegan diet."
Kelly Osbourne's new look
She has ditched her goth make-up and retro shaved hair. She has transitioned into boasting a more natural appearance with tight-fitting clothes and long hair. She has a new look, and her fans love it.
How much is the Osbourne family worth?
While Kelly rakes in her $20 million riches, her father enjoys a net worth that will blow your mind. So exactly what is Ozzy Osbourne's net worth? He is valued at a whopping $220 million. His wife, Sharon Osbourne's net worth stands at $220 million as well. Combined with the value of Aimee and Jack, the family's worth is estimated to be around $475 million.
Who is Kelly Osbourne married to?
People remember her as the little girl next to Ozzy, her rockstar father, while on tour. Those were in the old days when she was younger, so what does Kelly Osbourne do now? Did she get married? Is Kelly Osbourne in a relationship? Let us find out if she has a family of her own.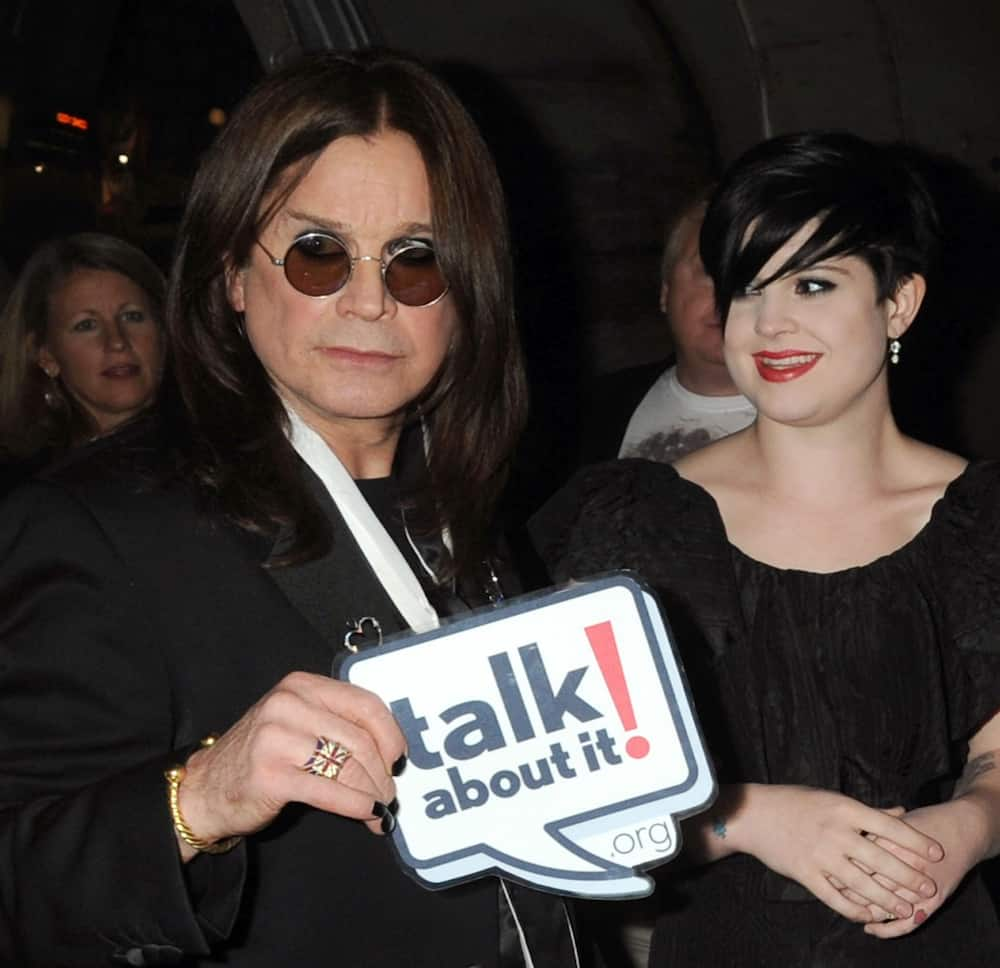 Kelly Osbourne's boyfriend in 2006 was musician Matty Derman of Fields. She began dating model Luke Worrall in 2008, and the couple married in 2009. They divorced in 2010. Did Kelly Osbourne have a baby? No. In her latest posts, she does not appear to be dating anyone.
What disease does Kelly Osbourne have?
She suffered for a decade with debilitating symptoms before being diagnosed. She says that she was bitten by a tick in 2004 in an excerpt from her new biography, There Is No F*cking Secret. For the next ten years, she suffered from stomach difficulties and a sore throat.
She had a seizure in 2013 and was diagnosed with epilepsy, but doctors were unable to identify a treatment that worked. She eventually set an appointment with alternative medicine practitioner Philip Battiade. In 2014, she was diagnosed with stage III neurological Lyme disease.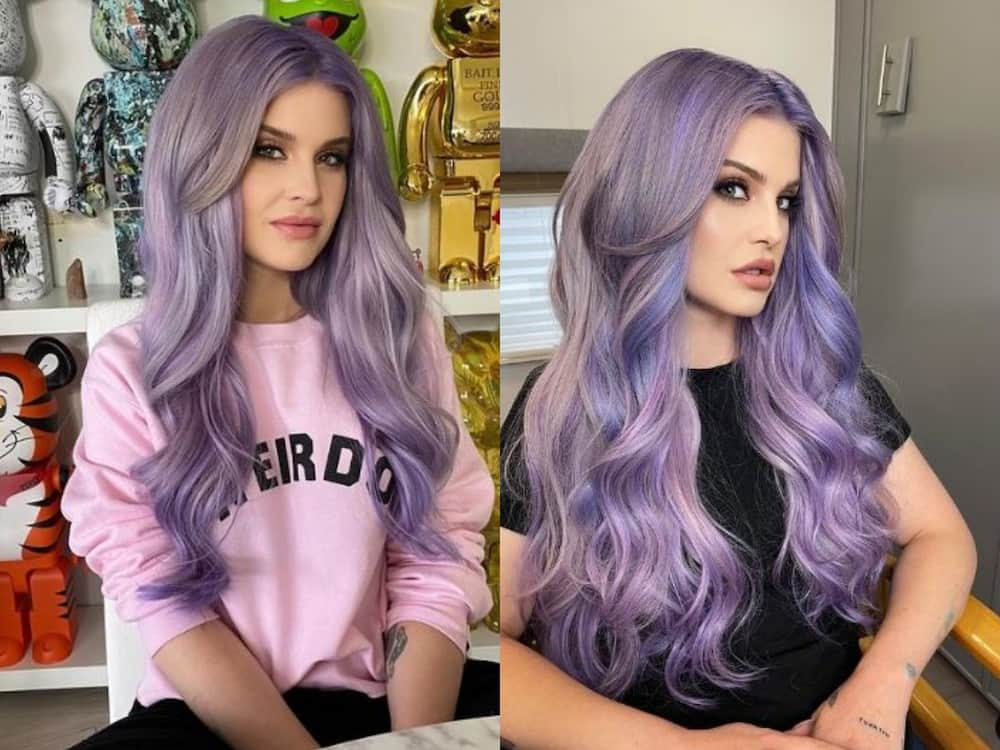 Kelly Osbourne now resides in England, where she was born and raised. Her songs have topped charts, and she continues her charity work. She has won awards and has full support from her family.
READ ALSO: Paige Spiranac: measurements, age, married, LPGA, TikTok, worth
Briefly.co.za caught up with Paige Spiranac. She is an American pro golfer, fitness model, and social media star on a quest to show the world how much fun golf can be. She is passionate about developing the game, particularly among young women. She continues to rise to fame and is always looking for new ways to reach out to people.
Paige Renee Spiranac is a multitalented individual and one of the most followed golfers in the world. Spiranac has had to deal with bullying and criticism for sexualizing women's golf. In this article, we find out why and get to know her in an entirely new way. Not only is she passionate about golf, but she is extremely good at it!
Source: Briefly.co.za