Moyo has recently been trending because of his court battle with Old Mutual. The CEO has been in court owing to his dismissal and it appears that things are working in his favour. But who is Peter Moyo?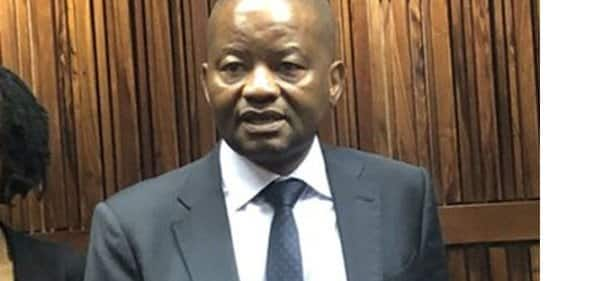 Mthandazo Peter Moyo is a man that has been at the helm of the insurance company, Old Mutual, in South Africa from when he joined the team in 2017 after his appointment. However, things have not been rosy after his clash with the board of directors, moreso with the chairman of the board. Nevertheless, he remains an accomplished executive to emulate.
Peter Moyo's profile summary
Full name: Mthandazo Peter Moyo
Year of birth: 1964
Age: 55 years old
Profession: CEO
Marital status: Married
Peter Moyo biography
The following are details about Peter Moyo's biography.
Early life and education
Peter was born 55 years ago. Moyo is well educated after attending a number of prestigious institutions. He is an alumnus of Harvard Business School having taken business courses that have empowered him to become a top-ranking executive for the 2 decades of his career. He has a Bachelors degree in Accounting science which he obtained after studying at the University of South Africa. The executive is also proficient in Tax Law after attending the University of Witwatersrand for training on the same.
Marriage and relationship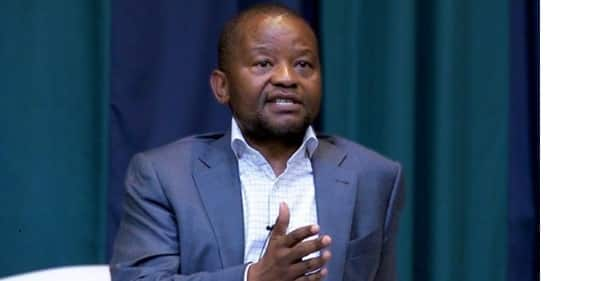 Moyo is married and has children. He, however, chose to keep a lot about his personal life out of the public domain.
Moyo's career
Moyo is one of the accomplished South African executives whose achievements show. He may have faced tough times at Old Mutual as the CEO after his dismissal in May 2019, but that did not dull his achievements one bit. If anything, his court case has put him out there and spiked people's interest in him.
Moyo came back to the company in June 2017 to serve as Old Mutual CEO, after he had left the first time in 2005. He went on to become a leader at Alexander Forbes. Besides this, the executive is a founding director as well as a shareholder in an investment firm called NMT Capital Group. He is also part of the Nedbank Group Limited board, a member of the Advisory Board of the University of Stellenbosch Business School as well as the Chairperson of Business Against Crime South Africa.
Prior to his joining Old Mutual, he was a partner at Ernst & Young, serving also on the National Executive. Mr Peter has been a director of a number of both public and private entities including being the chairman of the board of Vodacom Group Limited. He also held directorship positions for Willis SA Proprietary Limited, the audit committee of the Office of the Auditor-General as well as the CSC SA Proprietary Limited.
READ ALSO: Lee Ann Liebenberg biography: age, husband, parents, wedding photos, Miss South Africa and Instagram
Net worth and salary
The executive is said to have earned 35.5 million Rands in 2018. While not much about his financial and personal life is out in the open, if these figures are anything to go by, it is easy to conclude that Moyo is actually a rich man. The payment included a fixed income of 8 million Rands and different incentives.
Recent news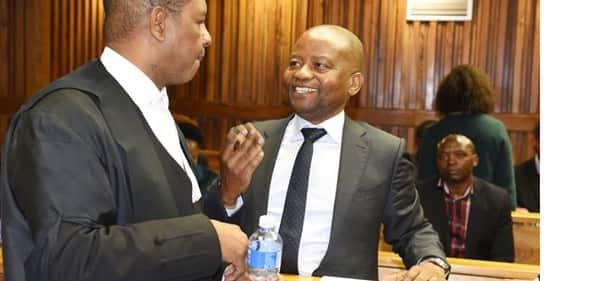 Moyo has been in the news recently for the saga going on between him and Old Mutual company. The EX-CEO has just been reinstated back to office amidst backlash from the company as it swore not to let him assume office. In the developing story, Moyo got suspended in May and was sacked from his CEO position in June. In their explanation, Old Mutual cited a conflict of interest, not to mention a breakdown in trust. Not taking this lying down, the 55 year-old Moyo termed the claims as being "artificially manufactured". He further alluded to the fact that his deteriorating relationship with the firm's chairman, Mr. Trevor Manuel was the main and central reason that led to his dismissal.
According to a Johanessburg court, Moyo was free to get back to work, something that he was quick to do. As per the ruling made by Judge Brian Mashile, the insurance company's decision to have Moyo suspended and later dismissed was unlawful. He went on to interdict the 174 year-old firm from proceeding with the appointment of Moyo's replacement.
The company's board axed Moyo some time last month because of the reasons already mentioned above. In addition to this, the issue of late preference-share dividends payments to the insurer by NMT Capital also contributed to the raw, considering the fact that NMT was founded by Moyo. It is also partly owned by Old Mutual as they have a 20 percent stake.
As things stand, this judgement is just a part of Moyo's fights as it has cleared the way for him to move on to the second part of his court battle with the firm. His intention is to have the board declared delinquent as per Section 162 of the Companies Act. Moyo is eager to complete his term as CEO of Old Mutual, a position he has held since 2017. His statement could not be any clearer.
"I am back as chief executive at Old Mutual. The most important thing is to go back and rebuild Old Mutual" .
Moyo chose to settle his battles in court when he was dismissed in what he believed was unlawful after boldly pointing out improprieties on the company board's chairperson Trevor Manuel. His legal council, Eric Mabuza, was pleased with the judgement terming it as justice prevailing. In fact, Moyo said in his own words:
"This case was all about accountability, transparency, and the protection of corporate governance. It is a typical David versus Goliath case. In the end, justice prevailed. The ruling is precedent setting, which means companies need to follow due process with their employees".
According to the CEO, he was only bearing the brunt of victimization from the board after the triple conflict of interest against Manuel that he raised in March 2018. Moyo went on to allege that a conflict of interest ensued with Manuel who was tasked to lead Old Mutual's South African business separation from its London operations. In further claims, he said that Rothschild was to be among the companies that would have gained from hundreds of millions of Rands in fees just by serving as advisers during the separation chaired by the chairman, Manuel.
It appears as though the damage is so bad that Botha, an activist and also a shareholder, referred to this ruling as a blow for the company and a serious drawback to shareholders as well as customers.
"The relationship between Old Mutual and Moyo is severely damaged. I don't think it can be repaired. They will have to sit and decide on Moyo's exit package," said Botha.
In response, Old Mutual is said to be studying the judgement. The Peter Moyo Old Mutual story is still a developing one and those with an interest in the company will be following closely to see what happens next.
READ ALSO: