Jub Jub biography: age, wife, wedding, songs and show
Born as Molemo Maarohanye, Jubjub is an accomplished musician famed for his versatile music career. He comfortably moves from one music genre to the next with ease. This quality has made him become a household name, and one of SouthAfica's top entertainers today. He is a child start and is loved by corporate and businesses alike for various reasons. Some of these reasons include corporate strategic partnerships, brand campaigns, product launches, and music concerts.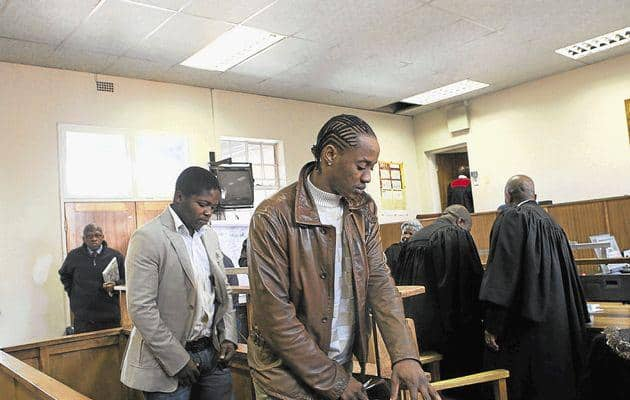 Jub Jub was born and bred in Soweto, Orlando East as a part of a family of 5. He is well known for Ndikhokhele bawo - a Xhosa gospel song that is translated to Guide me, father. Apart from this, he is also the son of Jackie Maarohanye, a quality that makes him a well-known figure in South Africa. Jub Jub had an exciting career which saw him appear in reputable South African commercials when he was still young.
READ ALSO: Lindiwe Mazibuko biography: age, husband parents, education, and contact details
Jub Jub has perfected the art of hosting and appearing in TV shows. This saw him become one of the loved tv presenters in South Africa. Some of the tv shows and feature films that he has appeared on include:
Inside Info
KTV (Kids entertainment)
Yo TV
Road to Health (educational youth program)
Jam Alley (youth entertainment interactive show)
Ezimtoti (music program)
Selimathunzi (lifestyle celebrity show)
Channel O (international and local music, variety show)
Simunye Grooves (music Video showcase)
Lunar Cop (feature film)
Full court press
Drive by
Jub Jub wife
Jub Jub was with Kelly Khumalo before his sentence. Khumalo is a singer and an actress. She is also a single mother of two, who often posts a lot of content about her little girl Thingo whom she loves so much. Thingo's father was Senzo Meyiwo, a soccer star who was gunned down at Kelly's home, Vosloorus.
READ ALSO: Nkosazana Dlamini Zuma biography: age, daughters, wife, qualifications, leadership style and previous positions held
Jub Jub child
Jub Jub had a son, Christian, with Kelly Khumalo. Christian is a handsome child, who according to online buzz sites, will turn a lot of heads in his adulthood.
Jub Jub marriage to a mysterious woman
In a recent publication by all4women, Jub Jub confirmed his marriage to a mysterious woman. He confidently pointed out that he is a married man, but was not ready to open up about the woman. When asked why he said that he did not want to expose his woman and their affair to the public because his wife is a private person. He was also quick to deny the accusations levelled against him, sometimes back, about beating up his girlfriend.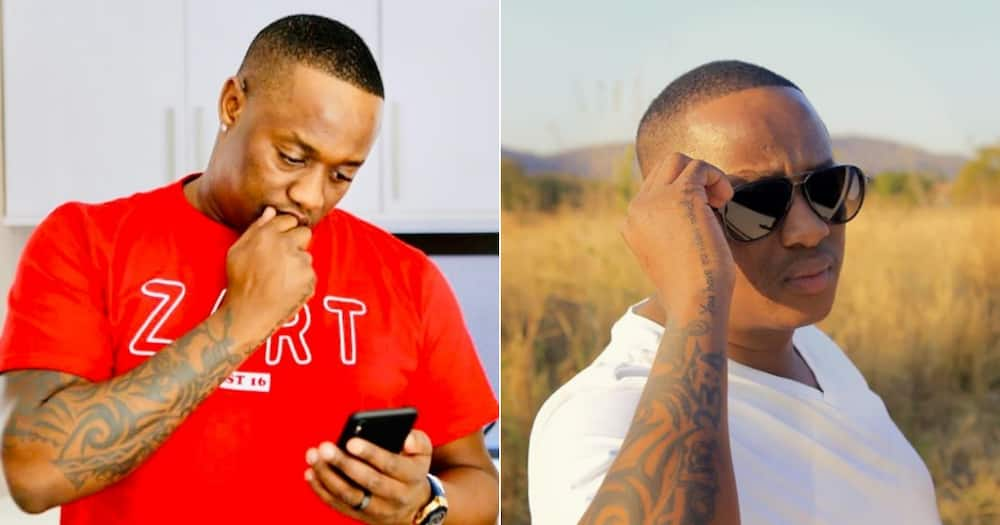 Jub Jub career
Jub Jub was the first South African to get a scholarship at the popular FAME school - La Guardia High School for the Performing Arts. The school is located in NewYork, Manhattan, where he finished high school.
Jub Jub had a passion for the entertainment business ever since he was young. He was also equally enthused to pursue his passion to the end. At some point in time, the seasoned entertainer took a 7-year break from public life to look into his life, thus resulting in what we know him for today.
Musical accomplishments
Jub Jub songs have a good market reception from day one. His debut album, THE RARE BREED that came out in 2006 was the first of his many good songs, and South African's could not have enough of him. One song, in particular, GOOD TIME OF YOUR LIFE, had an exemplary good market reception and went ahead to be among the most played songs across multiple radio stations, and TV music channels. This song was good so much so that Jub Jub was invited to sing it at the 2006 Metro FM Music Awards.
In 2007, Jub Jub released MY SHINE, his second album. In this album there was Jub Jub Ndikhokhele, a smash hit that got everyone hooked to it. Ndikhokhele was a collaboration between Jub Jub and the Jaziel Brothers. The song performed so well that in 2008, it was nominated for multiple music awards. It was nominated for the 2008 SAMA Awards for Best Hip Hop category and the Song of the Year category. It was also nominated for the Metro FM Music Awards for Song of the Year in 2008.
MY SHINE surpassed everyone's expectation to become one of the most celebrated Jub Jub album in South Africa. It made Jub Jub get invited in the 2008 SAMA music awards event to perform the opening act. As if this is not all, the album sold over 150,000 units and attained platinum status.
In 2009, Jub Jub served his fans with a dose of good music when he released his third album dubbed FRESH AIR. He released this album under his very own record label - Rare Breed Entertainment in close cooperation with Sheer Music. He collaborated with a number of award-winning artists that included Thembisile Ntaka, RJ Benjamin, Lungelo, BonezittoAmu, Zwai Bala, and Guffy Pilane.
READ ALSO: Terry Pheto biography: age, husband, family, Dj Sbu, movies, pictures, net worth, and contact details
Jub Jub sentence
On March 8, 2010, Jub Jub and his friend Themba Tshabalala, were the cause of an accident that led to the loss of lives and permanent damage on school-going children. This was after the two got involved in drag racing while under the influence of hard drugs. The race took place in a public road that had a school nearby. A total of four children lost their lives while two suffered severe head injuries that damaged their brains.
On December, 5, 2012, Jub Jub and his friend received a 25-year jail sentence each, for attempted murder and three related offences. The two appealed the court ruling and were heard on 7 February 2014. On October 8 the same year, their murder ruling was weighed down in a high court in Johannesburg, to culpable homicide. This saw their sentence reduced to 10 years from 2012.
In 2017, Jub Jub and his friend were released on parole after serving slightly over 4 years of his jail sentence.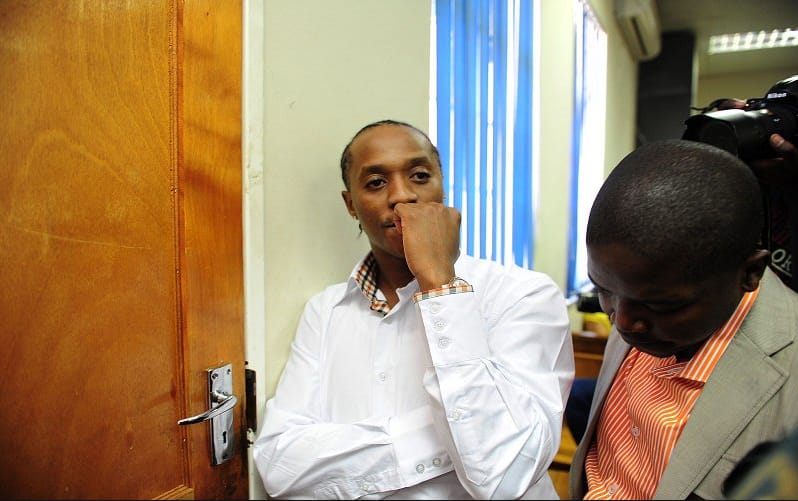 Jub Jub Uyajola
Uyajola is Jub Jub new show that seeks to expose infidelity. This is the cheaters South African version. This show unmasks the hidden ways of cheaters SA by revealing the crooked ways of the cheating partner.
This is Jub Jub's first show after his release from prison in 2017. In an interview with a local station, Jub Jub hinted that the show is not for the faint of hearts. He said:
I am very proud to be pioneering a show that is a very first of its kind in Mzansi. There is no doubt that cheating and infidelity are social ills that are wreaking havoc in South African communities. Therefore, my quest with this show is to shed light on the impact infidelity has on all affected individuals. As you can imagine doing a show like this takes a lot of courage as you are dealing with people's lives and their pain on a daily basis. I'm telling you it's not for the faint-hearted.
He was quick to own the fact that he is proud to be associated with the project; a project that
sheds light on real issues South African people are dealing with.
He also said that the purpose of the show is to provide answers to lovers who doubt their partners. He said:
I am a firm believer that once people have answers they are able to make informed decisions about themselves and their relationships moving forward.
Who is Molemo Maarohanye? According to Jub Jub Wikipedia, Molema is a South African celebrity who has seen it all. He went to prison and came out a different man. Probably the prison made him Dr. love; probably it made him a better man. One thing though Jub Jub is a changed man. There is a lot to look forward to when dealing with the new Jab Jab.
Source: Briefly News