The story behind the reshaping of Rugby in South Africa would not be complete without mentioning a man like Nick Mallett. Probably best known for the historic achievements that he had made while coaching the Springboks, his life and career serves as an inspiration to a lot of people within and outside the nation. Now a conference speaker and expert panellist, this article discusses interesting facts that you should know about Nick Mallett and his journey to stardom.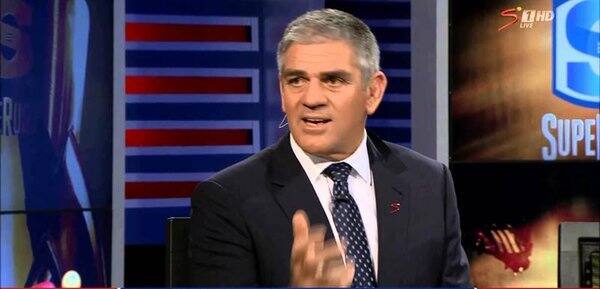 Nick Mallett had served as a coach in South Africa and France with significant wins at different instances. While he coached the Paris club Stade Français, for instance, in 2003 and 2004, he led the team to two consecutive French domestic title wins before he returned to his home country to pick up an offer as the Director of Rugby at Western Province. Then, under his guidance, Mallett, between August 1997 and December 1998, led the Springboks on a record winning streak of 17 consecutive test wins.
Nick Mallett biography
The former South African rugby union player Nicholas Vivian Howard Mallett together with his parents moved to Rhodesia after Tony Mallett, his father, picked up an English teaching job at Peterhouse Boys' School in 1956. The school had just been recently founded at that time in Marandellas not far from Salisbury. Nick was only six weeks old when the movement took place.
READ ALSO: 10 interesting facts about Sho Madjozi you may have missed
The first time he would come to Cape Town was in 1963, and that was when his dad got an appointment as the Headmaster of Diocesan College. While at the age of eight years, Nick had the privilege of playing for the Western Province Preparatory School Under Nines as Eighthman.
Also, while he was in his undergraduate days, Nick got selected as part of the team members who would be playing for the Western Province rugby union. Then, after Nick Mallett returned to England in 1979, he attended University College at the University of Oxford, and that became a defining moment in his rugby career. This was because he earned more qualifications and at the same time, in rugby union and cricket, he won Blues.
Moreover, upon his return to South Africa again, between 1982 and 1985, while representing the Western Province, he had the Currie Cup in four consecutive wins. Then, for the Springboks, South Africa's national rugby union team, in 1984, he also played two games against the South American Jaguars.
Nick Mallett age
How old is Nick Mallett? Nick Mallett was born in Hertford Heath, England, on the 30th of October, 1956 which makes him to be 62 years old, going to 63 years.
Nick Mallett education
Nick Mallett attended St. Andrew's College, Grahamstown before he got an admission into the University of Cape Town where he studied and qualified for a Bachelor of Arts in English and History degree in 1977. Then, he received another Higher Diploma of Education which he got in 1979 at the University of England in 1979.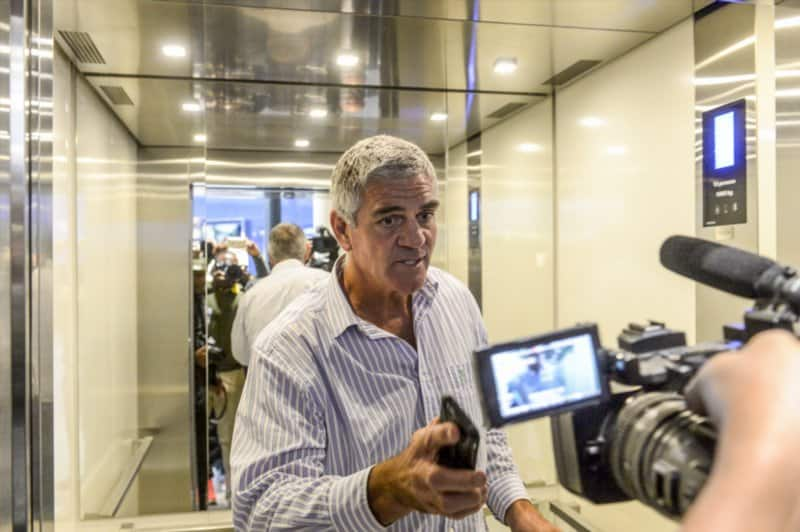 Who is Nick Mallett married to?
While there is no much information about Nick Mallett wife, all we can say at the moment is that he is married to Jane.
READ ALSO: Lalla Hirayama biography: parents, husband/boyfriend, age, Instagram, cool photos and career
What does Nick Mallett do?
Nick Mallett career spans with nothing less than fifteen years of experience as a seasoned and world-class coach. He had been privileged to coach the senior Boland Provincial team in the 1997 season with a great success recorded and had also assisted Andre Markgraaff while South Africa embarked on their tour to France, Argentina and Wales towards the end of 1996.
However, before that time, he had played and coached between 1982 and 1992 in Italy and France. He played a significant role in the promotion of Boulogne Paris and St Claude into the French Rugby Club Championships' first division. In 1984, Nick Mallett made his debut for South Africa, which made them become the 541st Springbok in a fixture which was against a combined Spain side/South America at Loftus Versfeld in Pretoria.
Moreover, he had also coached False Bay Rugby Club before he got an appointment to coach Currie Cup side Boland Kavaliers as well as the Emerging Springboks against the British Lions. It was after this that he got an appointment as the head coach of South Africa's team. Interestingly, in his first match, he produced 62-31 victory in Bologna against Italy. But after the World Cup in New Zealand, ended in November 2011, his contract as head coach expired.
Nick Mallett SuperSport saga
There was a time that former Springbok wing Ashwin Willemse walked away from the set while a live broadcast was going on. This was based on an accusation which he raised that fellow analysts Naas Botha and Nick Mallett patronised and undermined him. While he was commenting on the event, Willemse said he "can't work with people who undermine other people" and also expressed his happiness by saying that he was "glad it happened on live TV so that people can see".
However, after SuperSport carried out a subsequent investigation, they said there was no matter of racism found on the part of Botha or Mallett.
Nick Mallett has written his name in the hall of fame of South Africa's sports industry, and the nation is proud to have produced one of such in their country. Even after his resignation in active sporting events, Nick Mallett keeps a relevant life and continues to inspire people across the country with his life and professional experiences.
READ ALSO: Ashwin Willemse biography: Wife and house